Gustav Klimt was an Austrian painter, known for his use of ornamentation and symbolism in his paintings. His decorative, often gold-layered works are not hard to pick from the crowd, with their conglomeration of shapes and notable styles of portraiture.
The subject of frequent allusion in pop culture, Klimt's work is sure to attract the eyes and attention of all who encounter it; And lucky for us it belongs to the public domain, meaning it's free to print, share, and reuse however you'd like.
We've compiled our favorite of his public domain works in the dazzling collection below.
---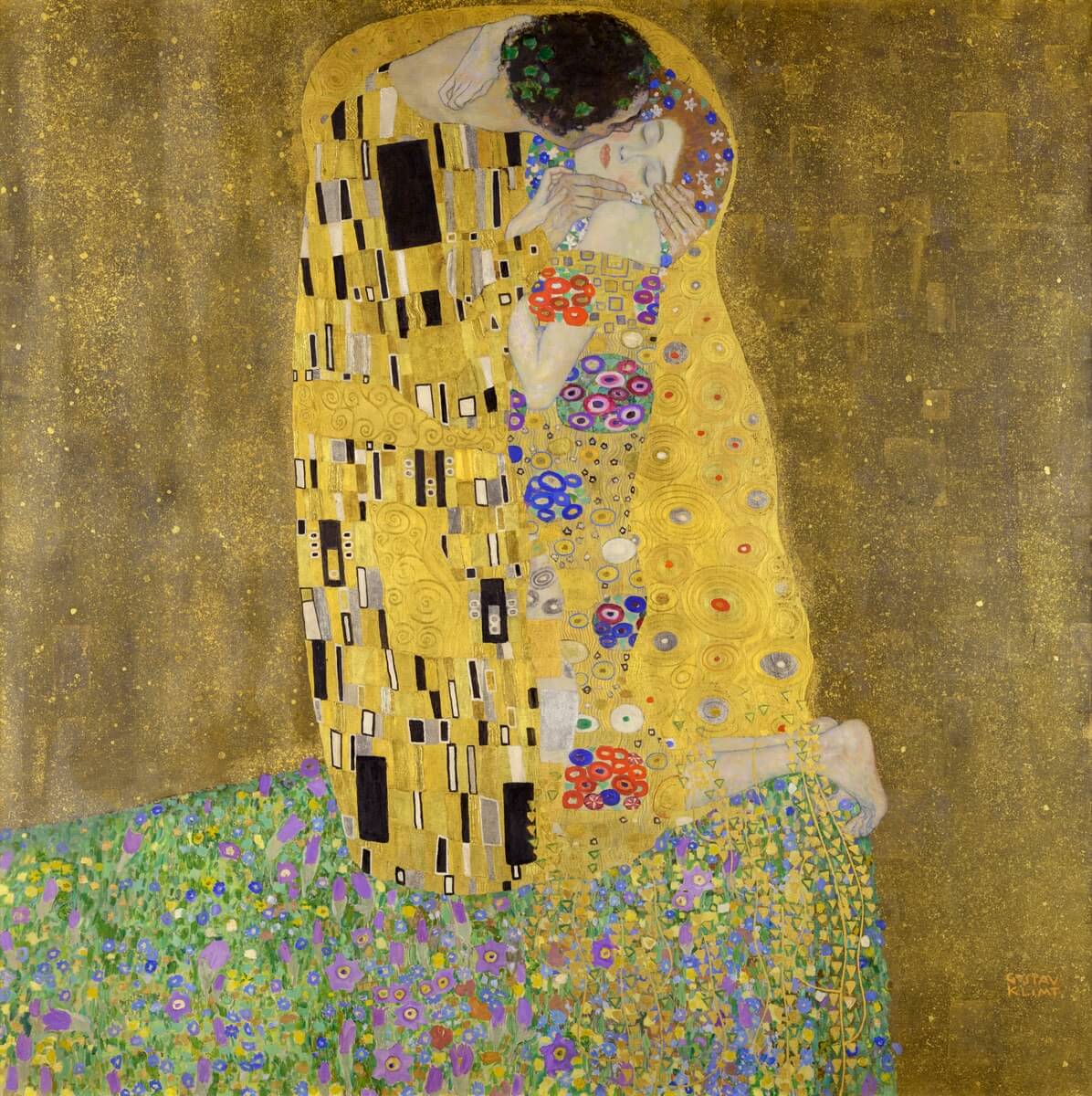 The Kiss
In what is perhaps one of Gustav Klimt's most famous paintings, he depicts a man and women in the midst of a passionate embrace, decorated in unique patches of shape and color and backdropped by gold. It's a stunning piece that captures a different emotion for every onlooker.
Click here to download a 30x30in copy of The Kiss.
---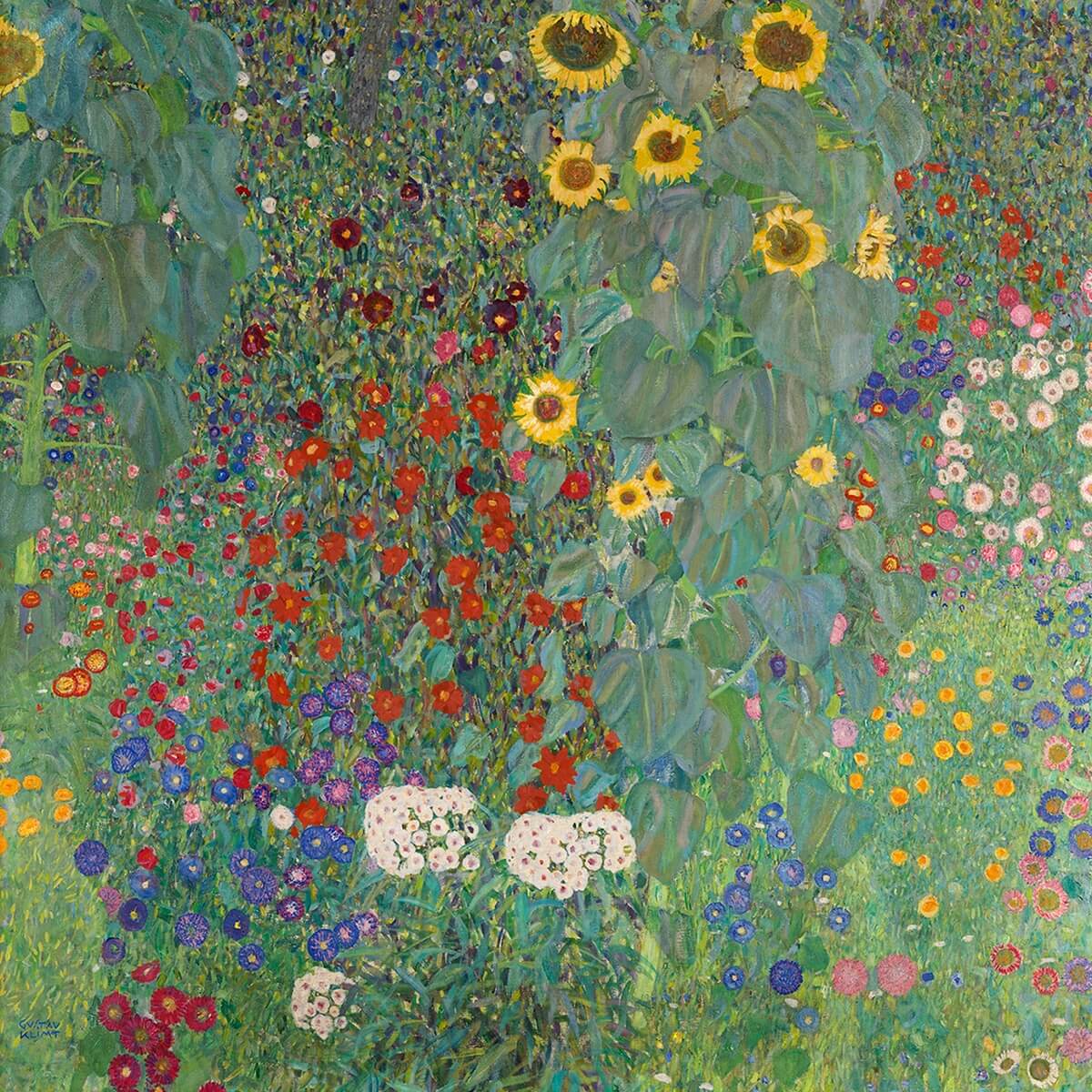 Bauerngarten mit Sonnenblumen (Country Garden with Sunflowers)
Klimt captures a kaleidoscope of color in this painting. It's an elegant yet naturalistic piece of art fit to complement nearly any decor style.
Click here to download a 24x24in copy of Bauergarten mit Sonnenblumen.
---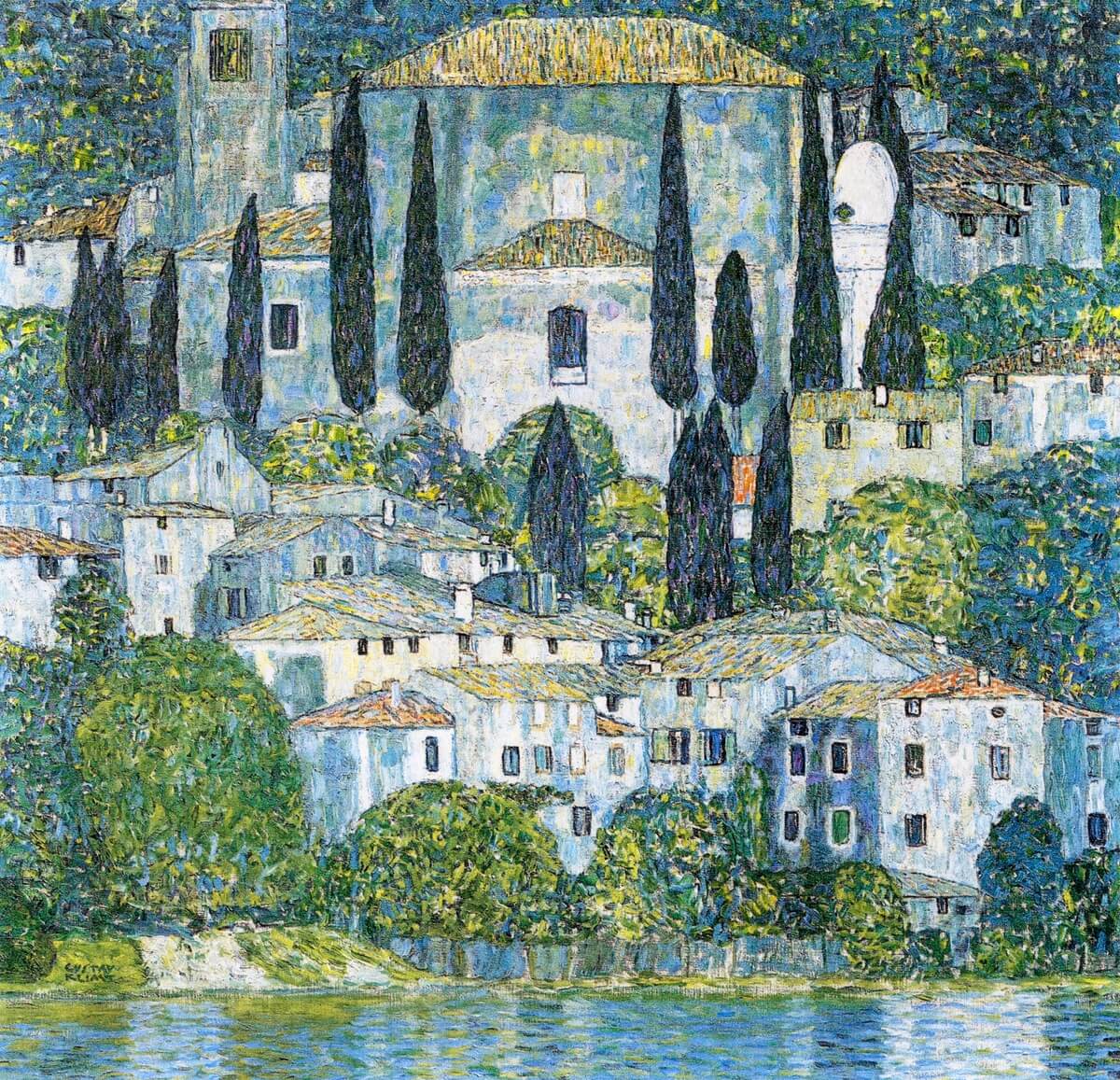 Kirche in Cassone
With its textured blotting of crisp whites and vibrant blues, Kirche in Cassone is a classically-styled Klimt piece. Its clean lines and more literal, impressionist depictions make it the perfect artistic addition to a sleek and modern space that craves a splash of color.
Click here to download a 24x24in copy.
---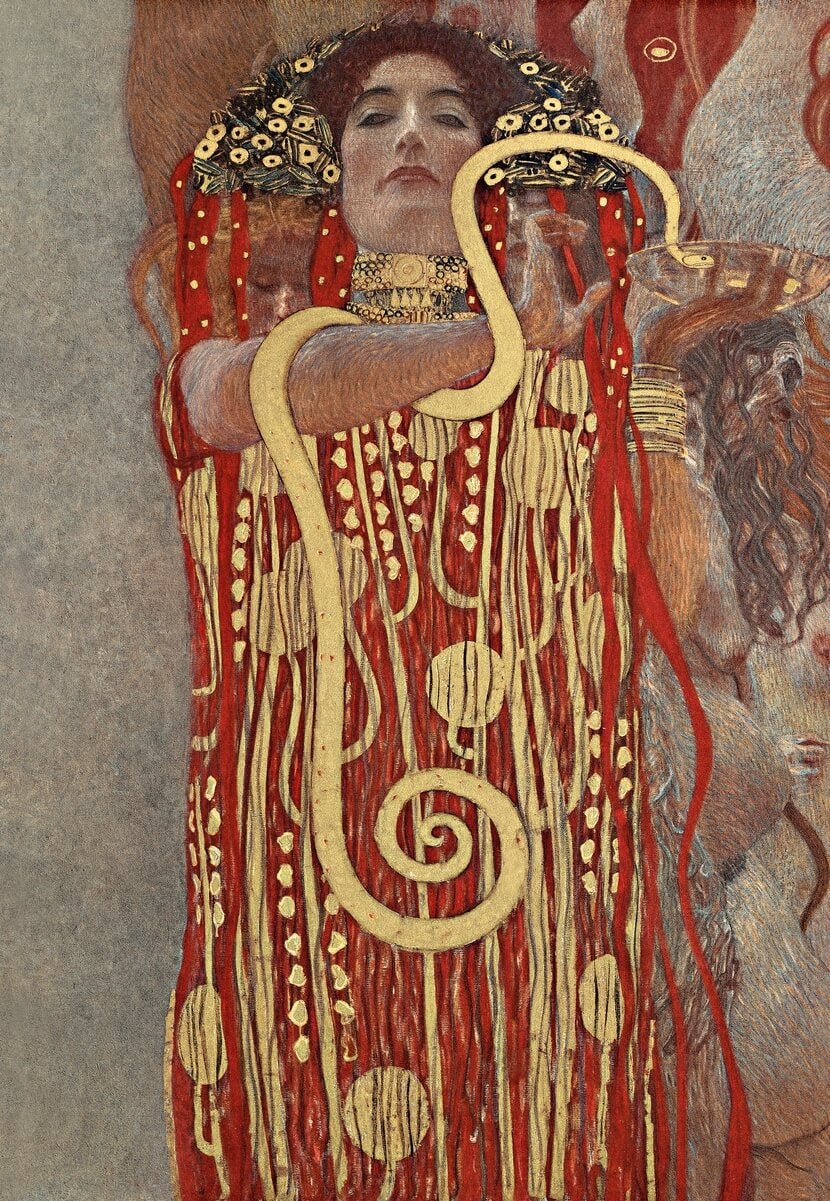 Klimt University of Vienna Ceiling Painting
The bold golds in this mesmerizing painting earned it a surefire spot in our collection of favorites. If your decor style begs for the incorporation of reds and natural elements, this painting will fit in wonderfully, adding a touch of eclecticism as it does.
Click here to download a 16x24in copy.
---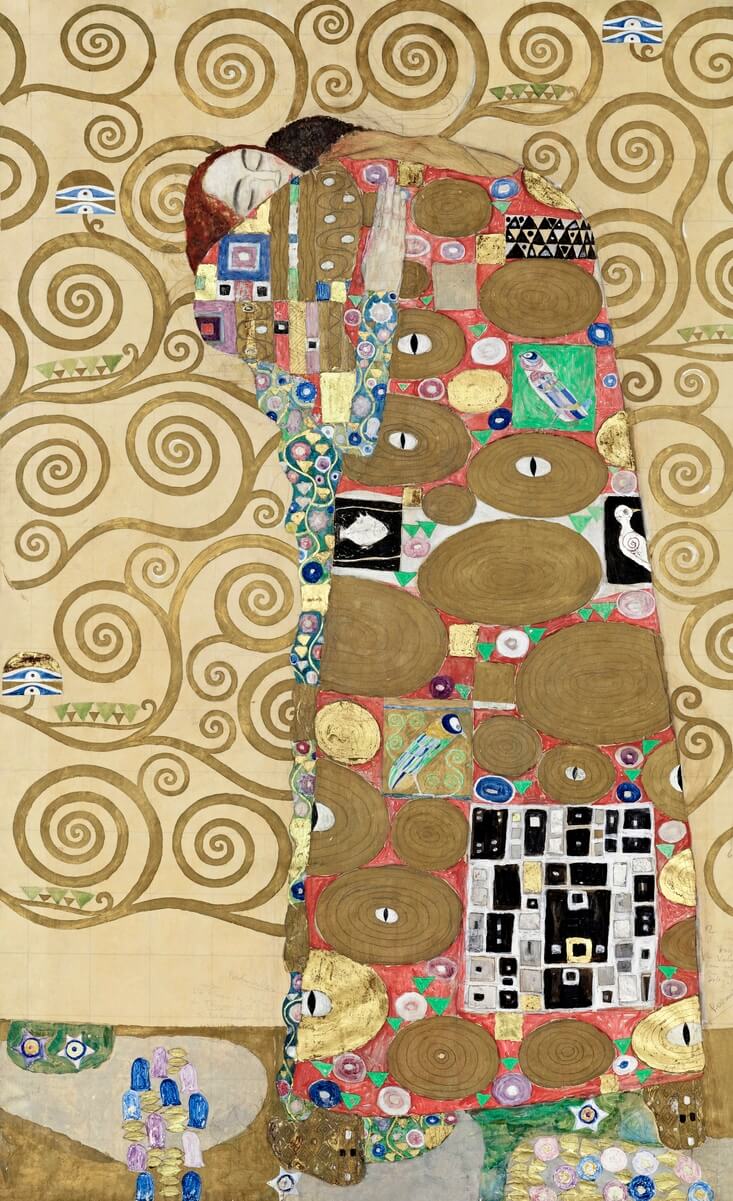 Fulfillment
Reminiscent of the visuals in The Kiss, Fulfillment captures the moment of embrace between two people in love. Its dark golds and background of swirls, it flawlessly pulls us in to the emotion of the moment.
Click here to download a 16x24in copy of Fulfillment.
---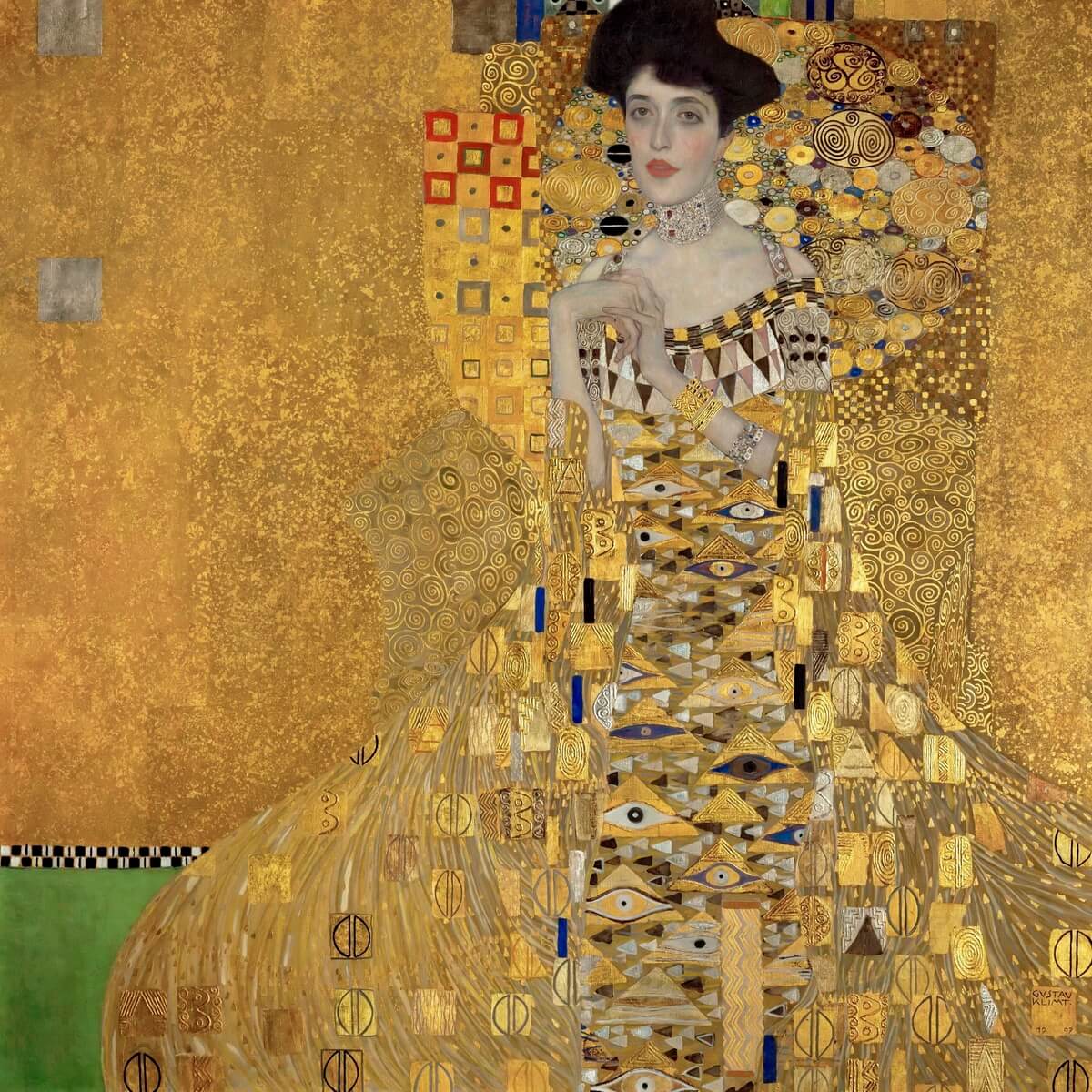 Portrait of Adele Bloch–Bauer I
Gold, gold, and more gold! Klimt's portrait of Adele Bloch-Bauer I is laden with exuberance, extravagance, and ritz.
Click here to download a 24x24in copy of the portrait.
---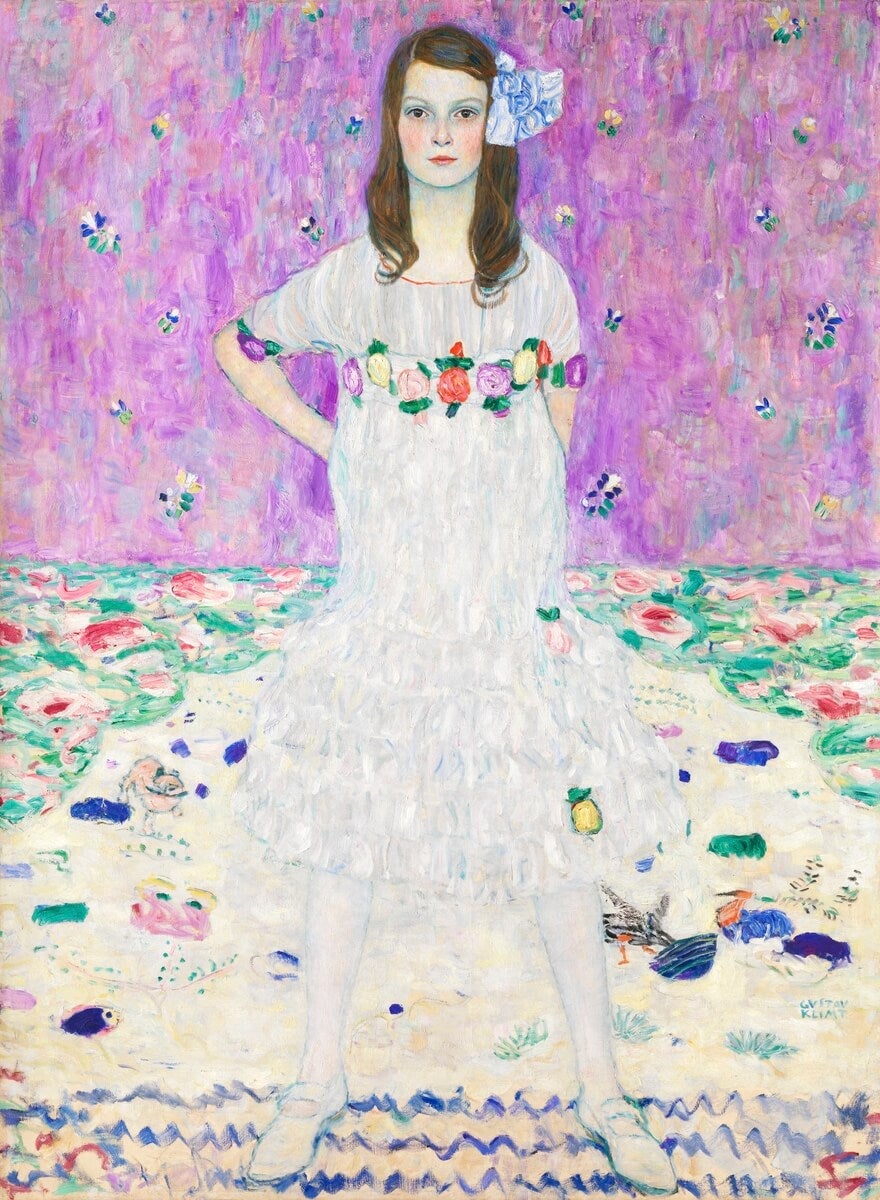 Mada Primavesi
Klimt's portrait of 9-year-old Mada Primavesi became well known for the young girl's confident stance and vibrant room. It's best displayed amongst a range of eclectic pieces or colorful wall decor.
Click here to download a 9x12in copy of Mada Primavesi.
---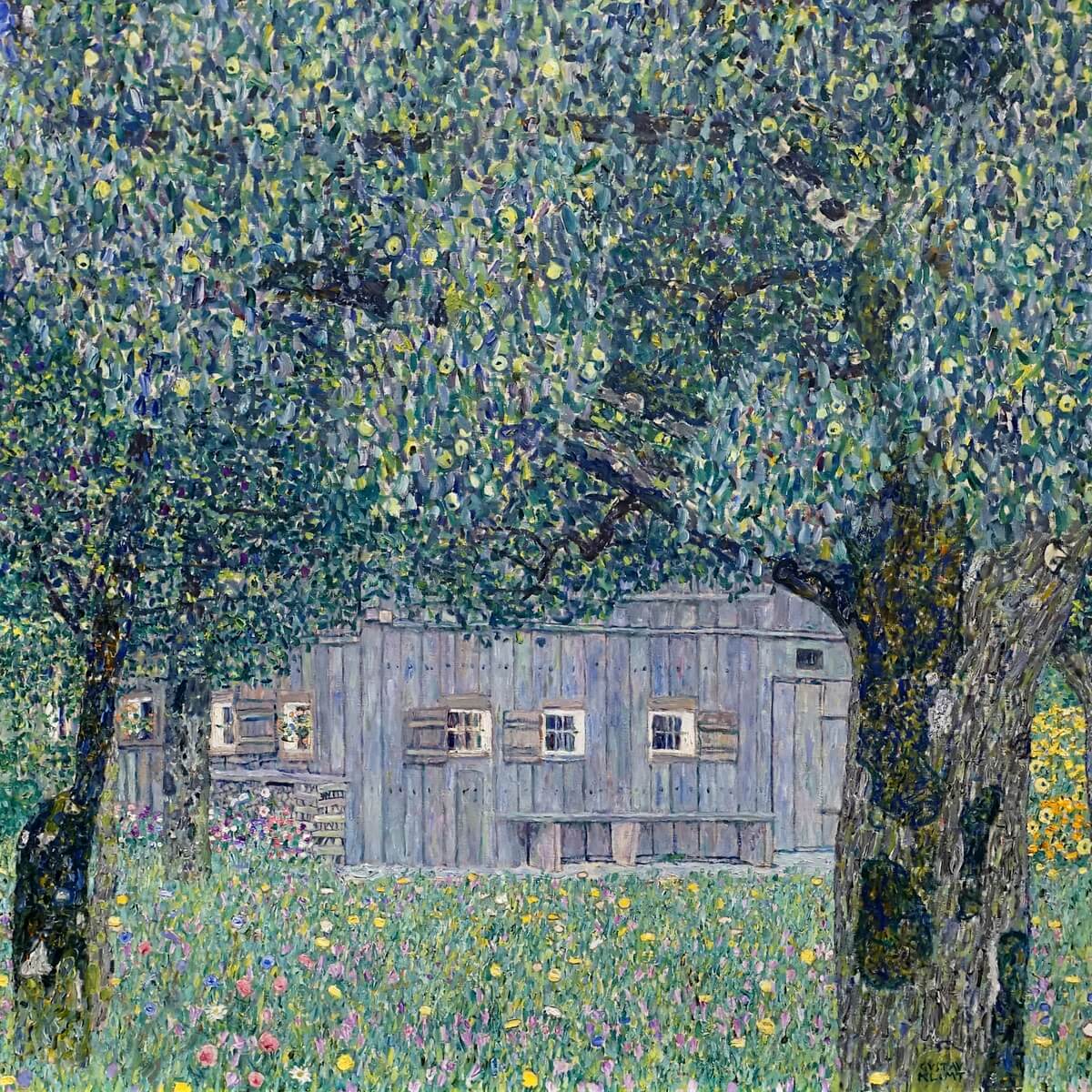 Farmhouse in Upper Austria
Gustav experimented with depth of field in his color-spackled painting of a farmhouse in Austria. Its luscious green palette makes it the perfect wall piece for a natural toned interior space.
Click here to download a 24x24in copy of Farmhouse in Upper Austria.
---