The vibrant colors of the fall landscape are a siren song to photographers, both beginners and experienced. "As a professional nature photographer with 23 years of experience, there is nothing quite like the anticipation and excitement that autumn brings," says Don Mammoser, who's based in Parker, Colorado, and leads photography tours around the world. "The love of getting outdoors with a camera in my hand is at its highest during autumn." Here are some can't-miss shots pros recommend:
Leaves, Leaves, and more Leaves
The brilliant shades of the trees as they change from bright green to vibrant shades of yellow, red and orange are autumn's A-list attraction, of course. "I've always seen the world in screaming colors and in fall, those colors obviously get amplified to a fever pitch," says Mammoser. To get the best photos, keep these tips in mind: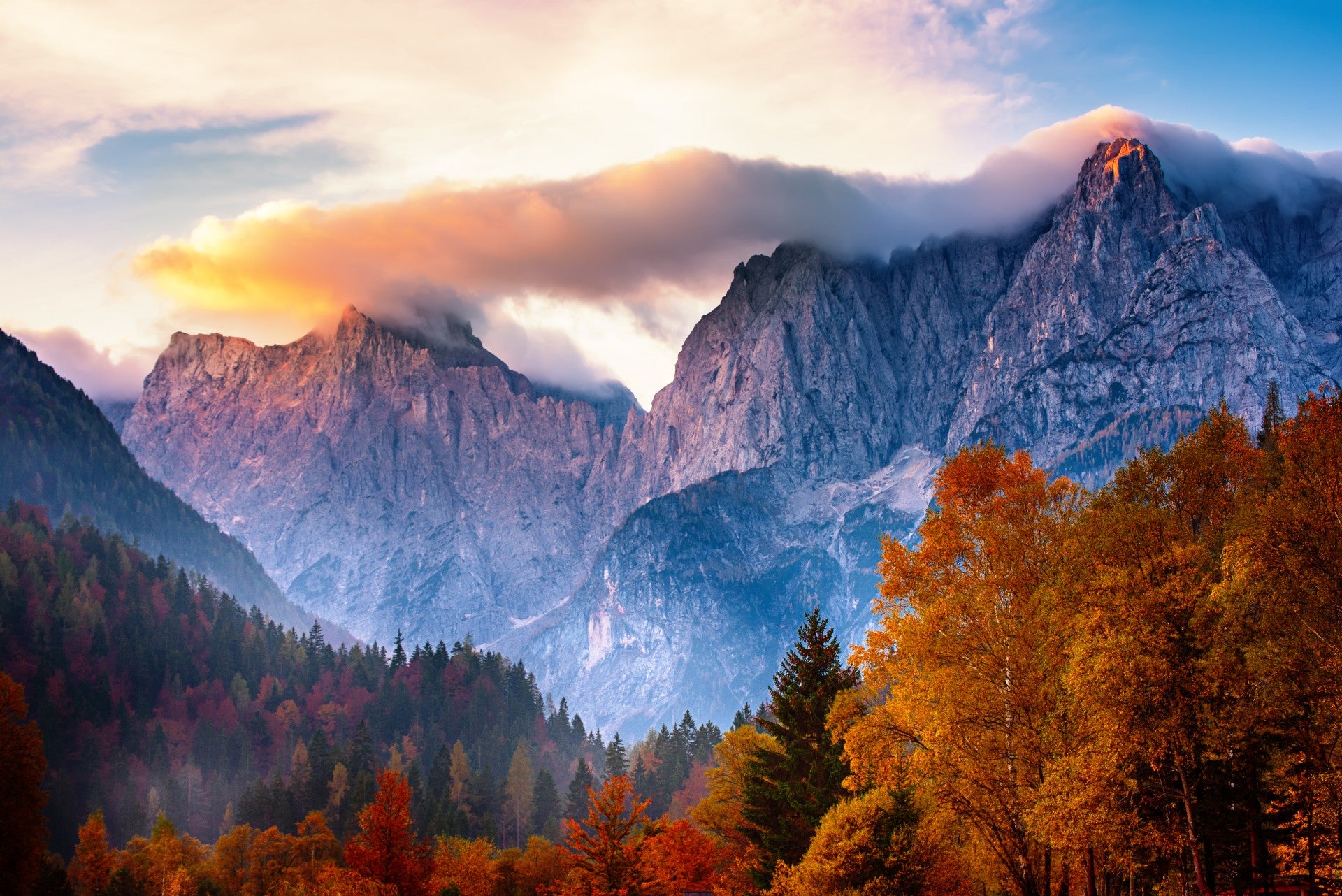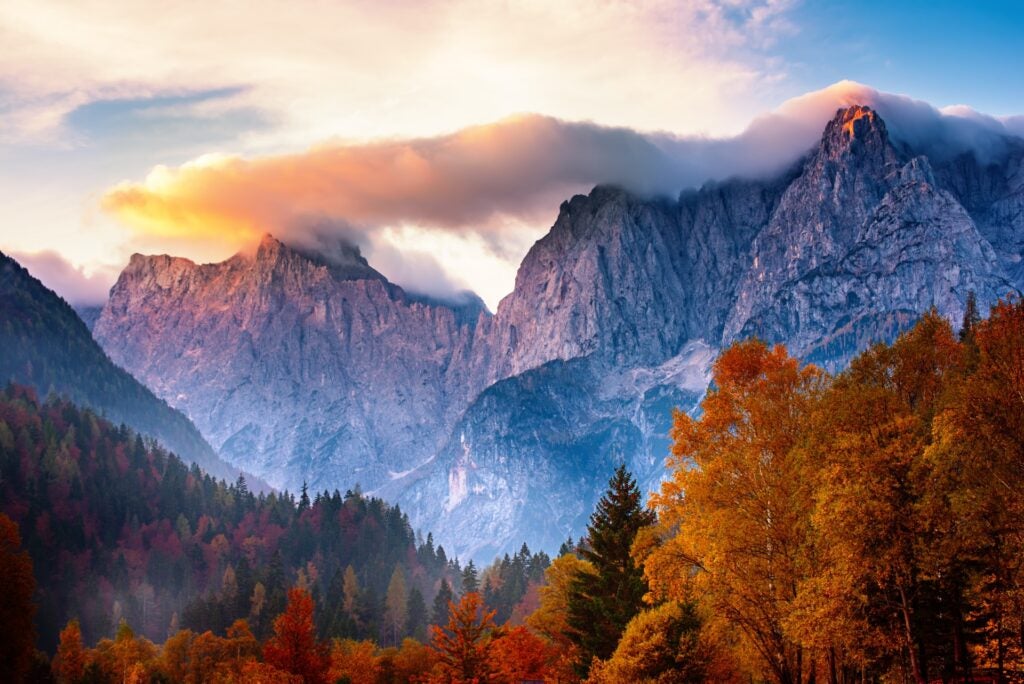 Think in terms of a color study
Look at the foliage as a way to capture various color arrangements—groupings of a range of reds, or the play of oranges against yellows, for example. "The fall colors themselves can be the main subject," says Charlie Borland, a Bend, Oregon-based photographer whose work has appeared in National Geographic, Outdoor Photographer, Newsweek and Sports Illustrated. He offers courses on nature photography and other topics at greatphotographycourses.net.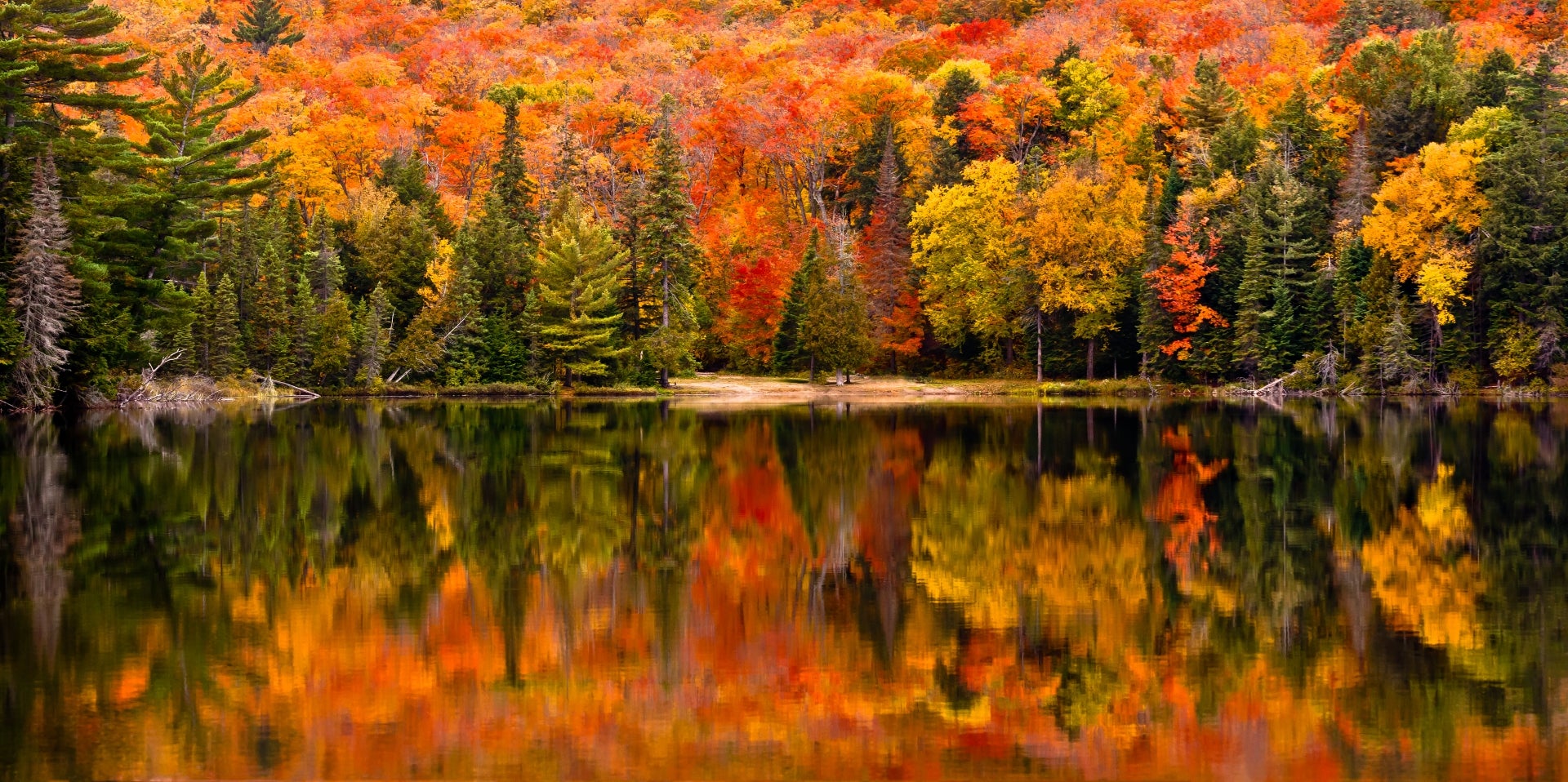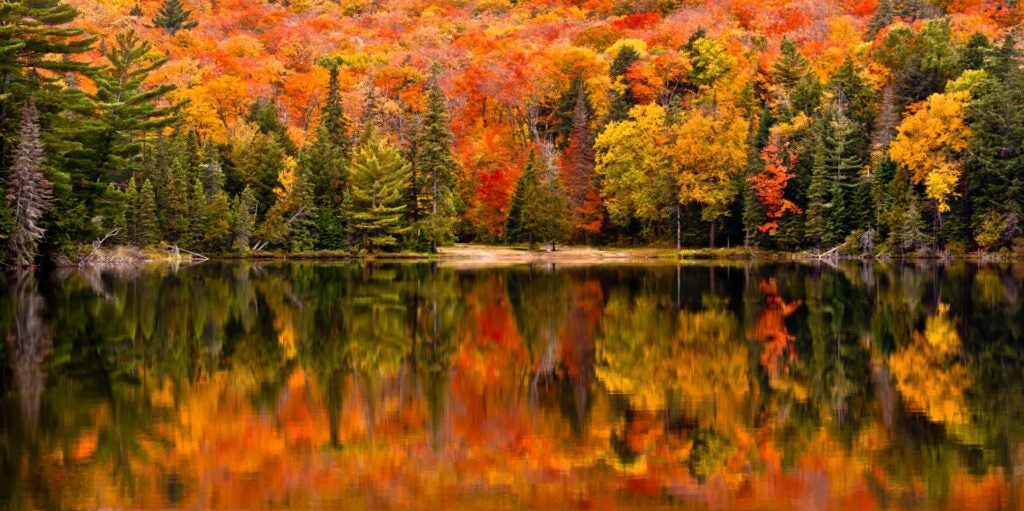 Look for interesting shapes, patterns, and textures.
The patterns and textures of the leaves can also be an interesting subject, says Borland. It may be the lace-like look of ash leaves, or the iconic shape of maple leaves. "The challenge is making something amazing that hopefully, no one else sees."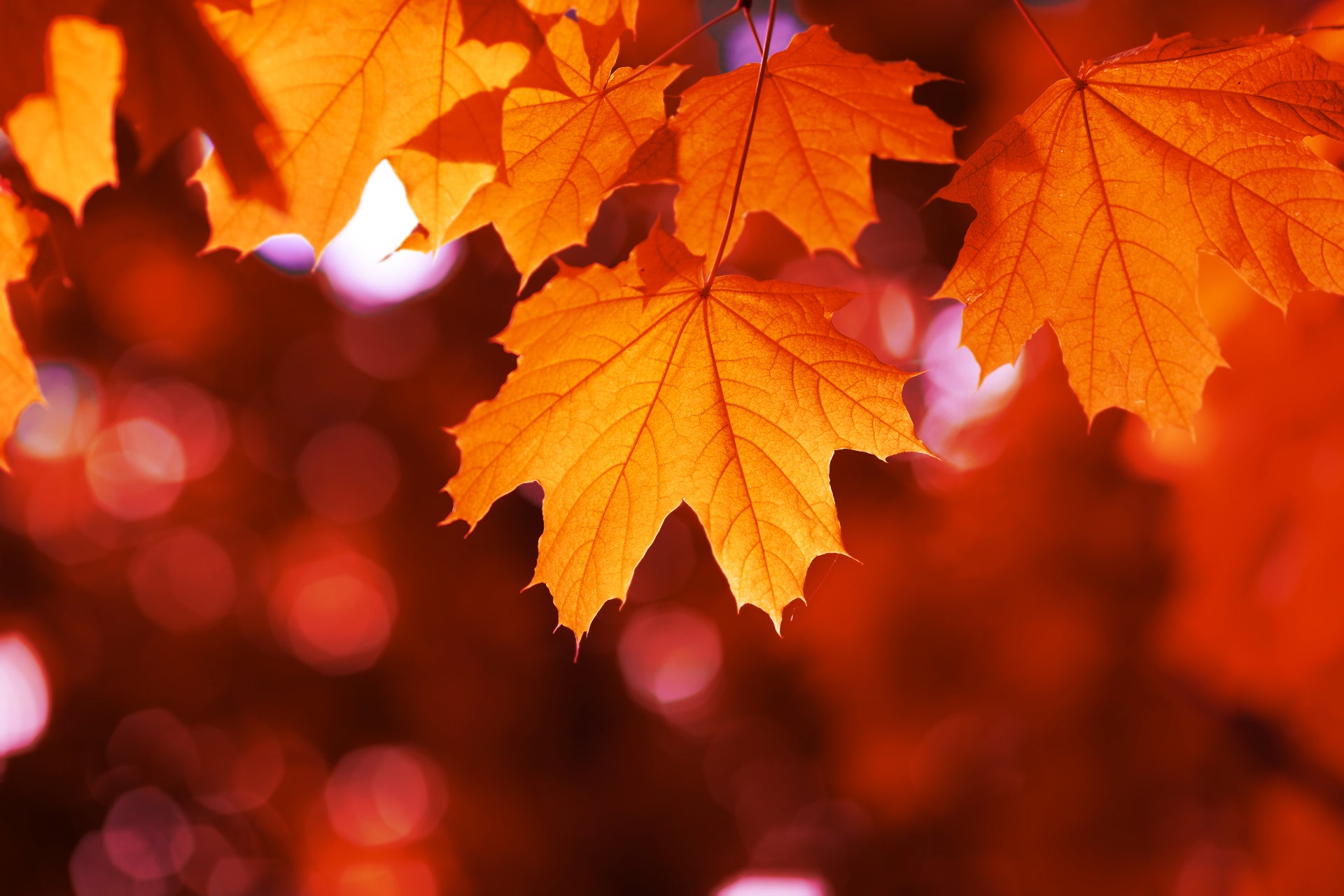 Make leaves the supporting players.
"One recommendation I always make to my students is to look for compositions of non-tree elements. such as waterfalls, flowing streams, mountain peaks or old barns," says Borland. "Those will then be the main subject of the photo and will be framed by the fall foliage."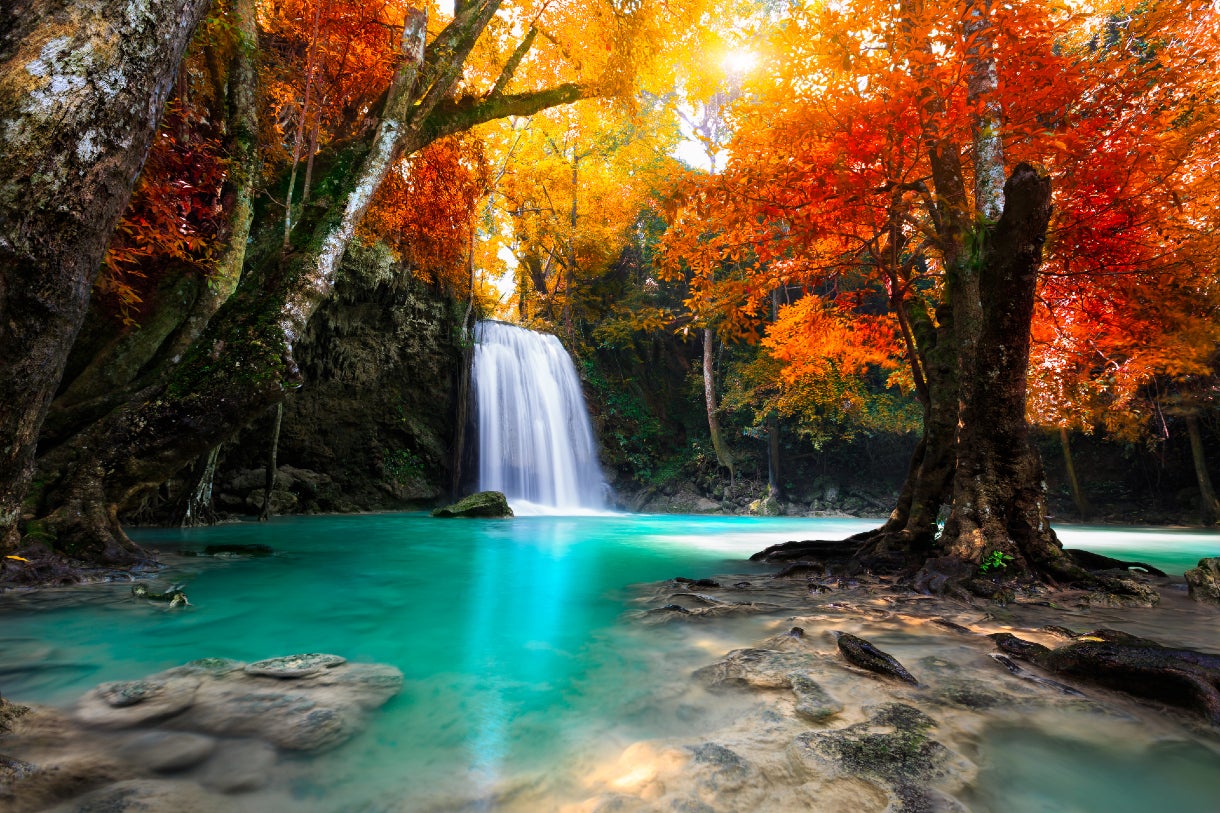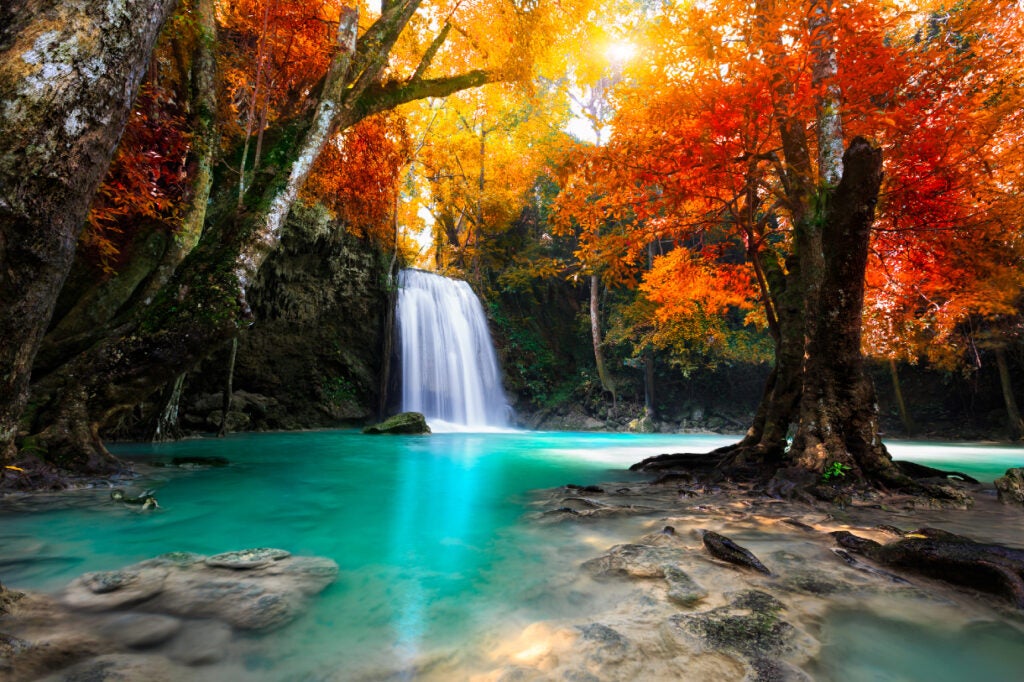 Go macro.
"Macro [close-ups of small subjects] is another of my favorite genres," says Mammoser. "I love to find a perfectly colored leaf or leaf pile and come in close on that. My favorite is when there is frost or dew and you get the combination of colorful leaves and some moisture, which adds mystery and intrigue."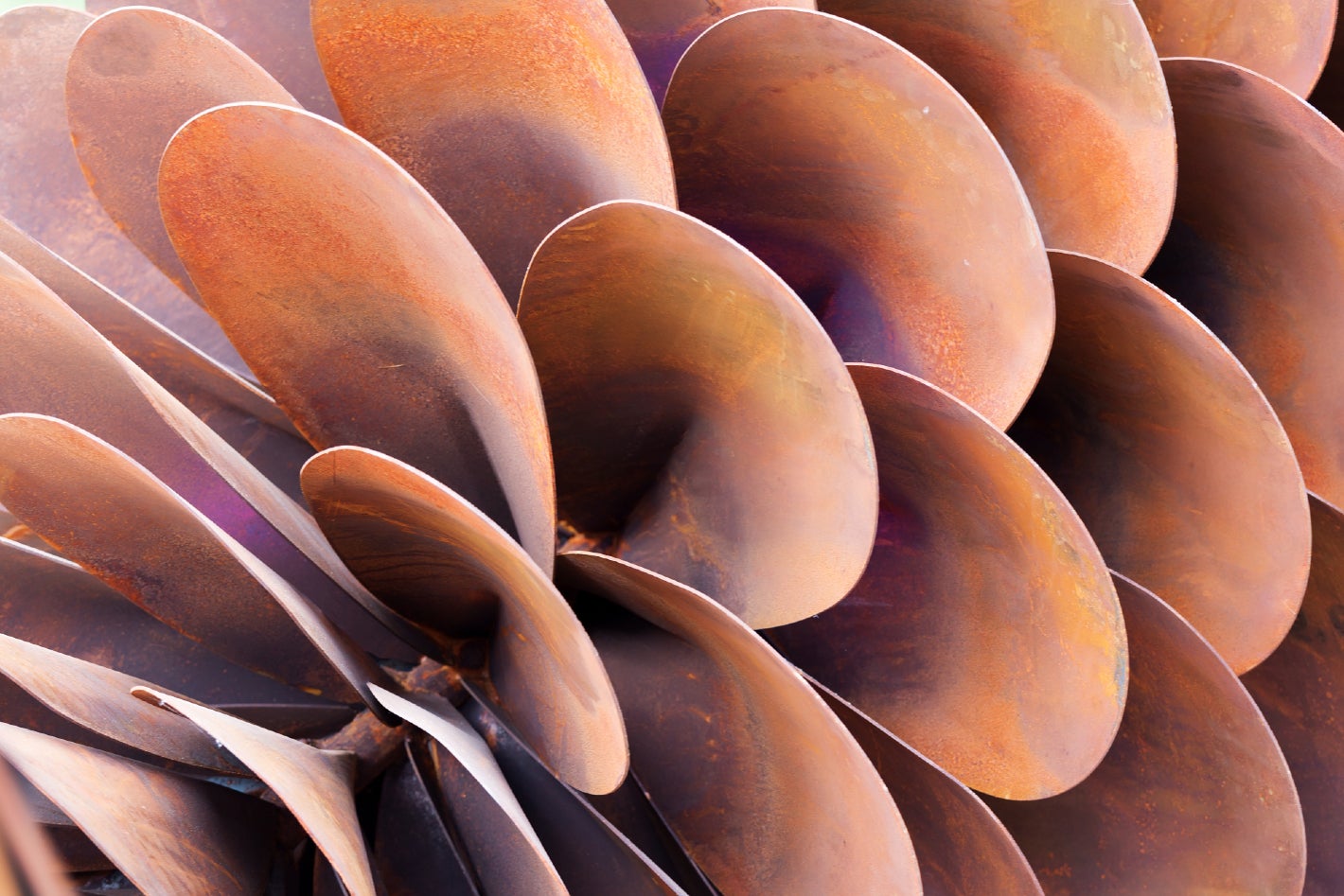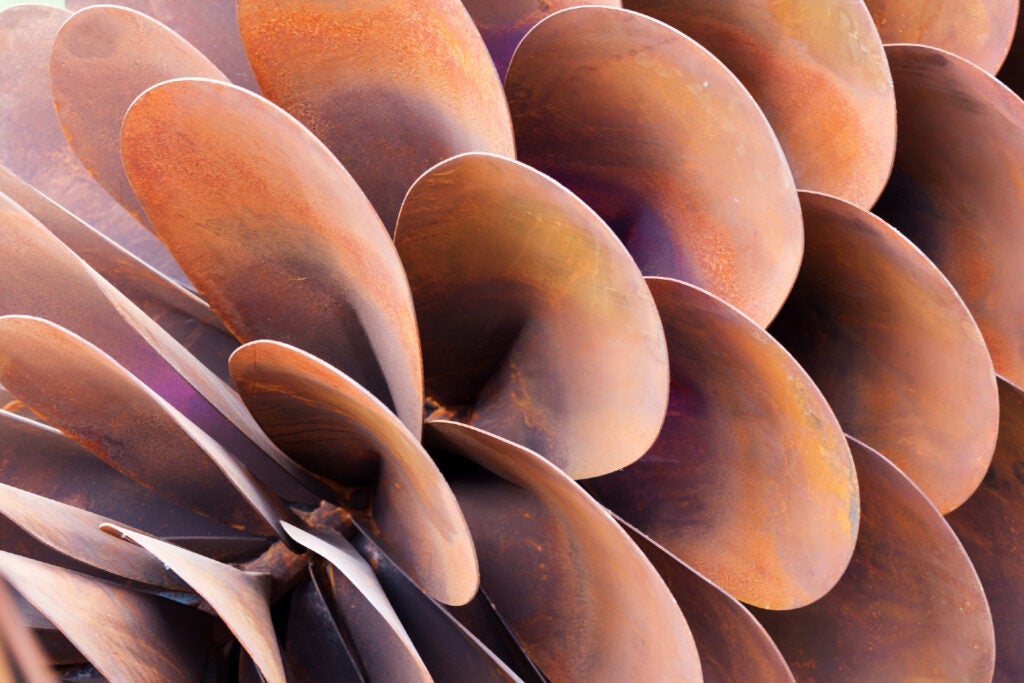 Shoot a still life.
Gather some beautiful leaves, take them home, arrange them in interesting arrangements and shoot them as a still life.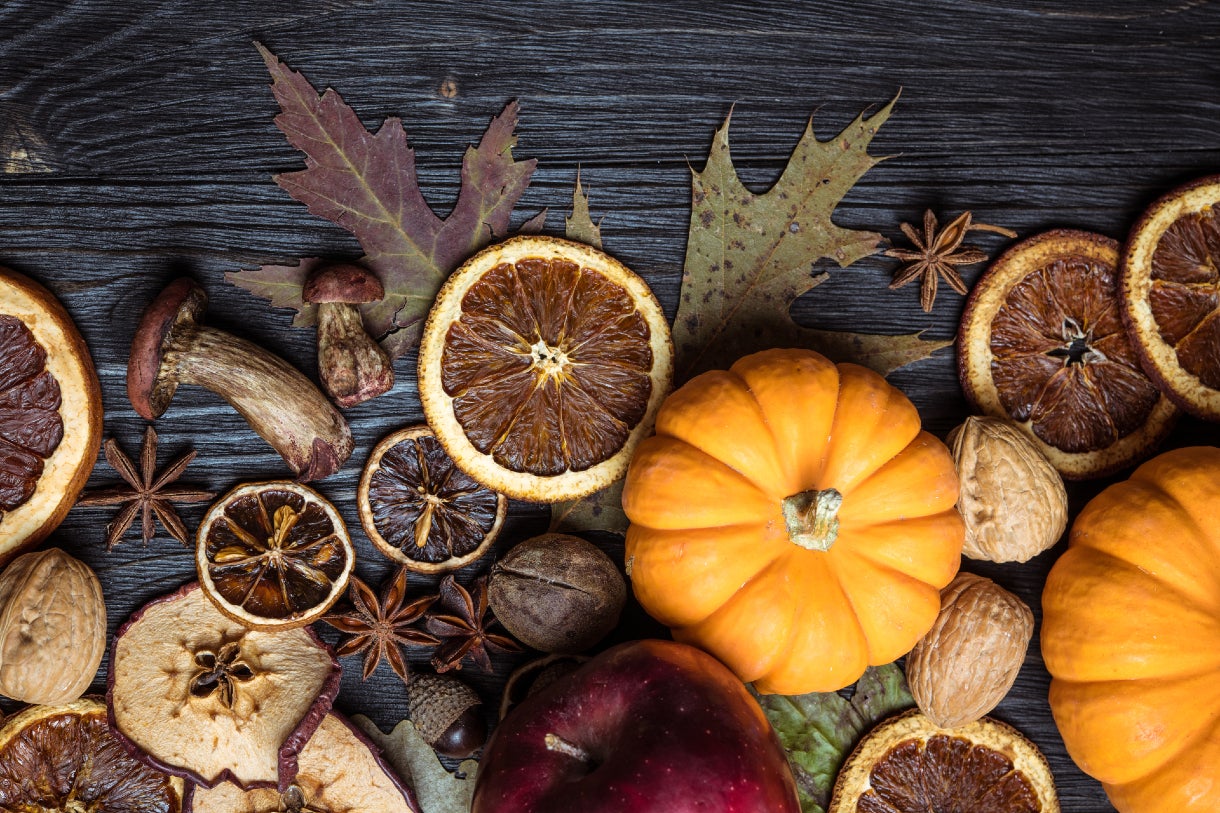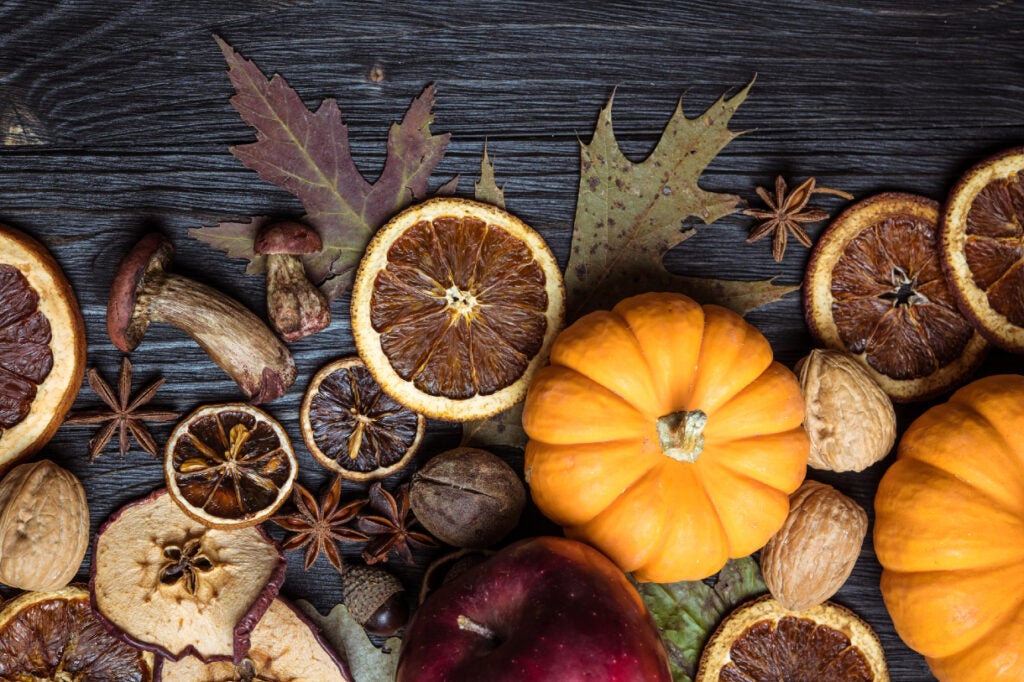 Even though leaves are the show-stealers, don't miss these other great shots.
Wildlife
"Most large mammals such as deer, elk and moose are in their prime condition in autumn," says Mammoser. "The males are trying to woo the females, so they make for excellent, healthy subjects for my camera. Combine a large mammal and some fall colored trees as background and it's heaven for me."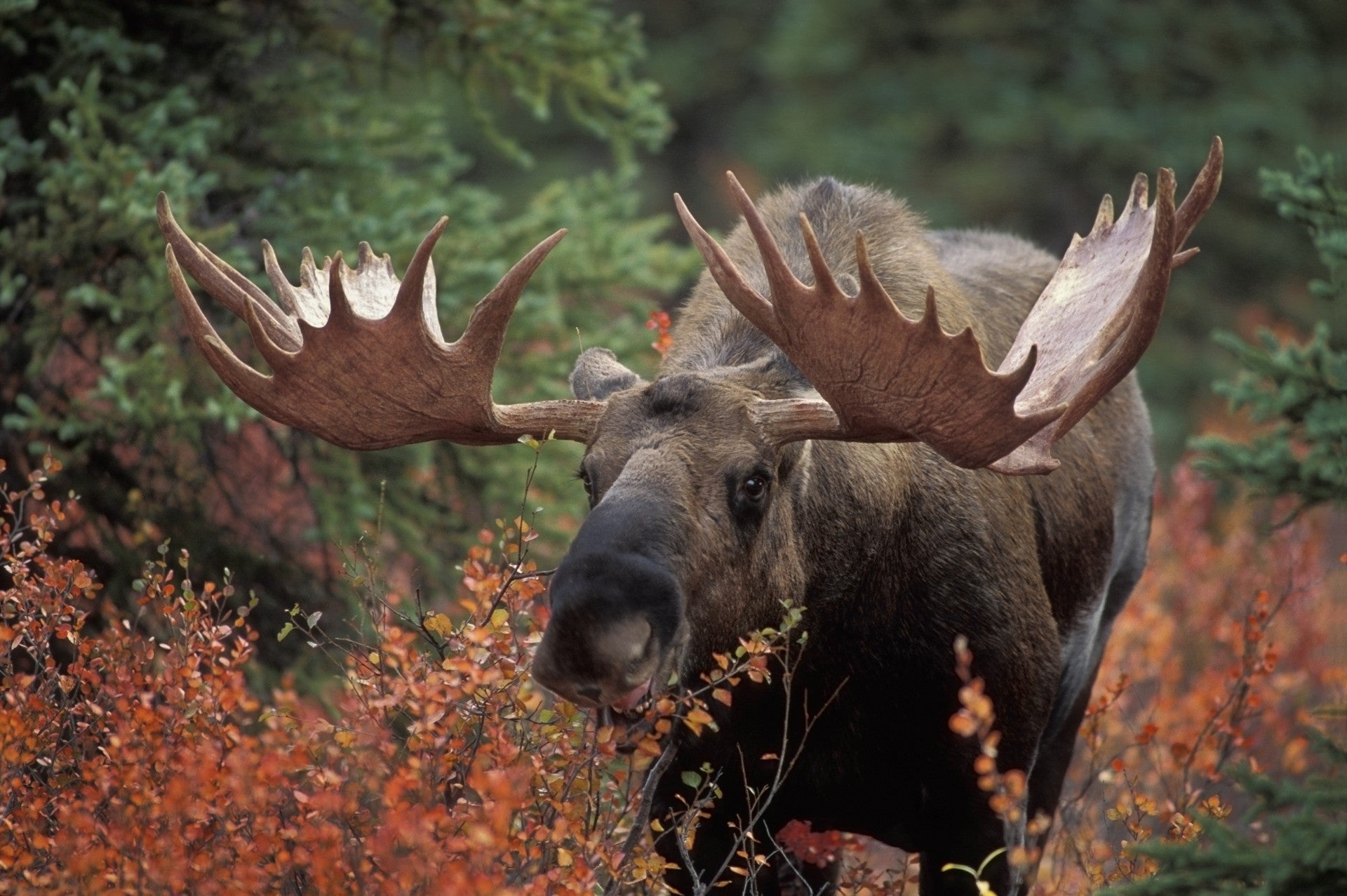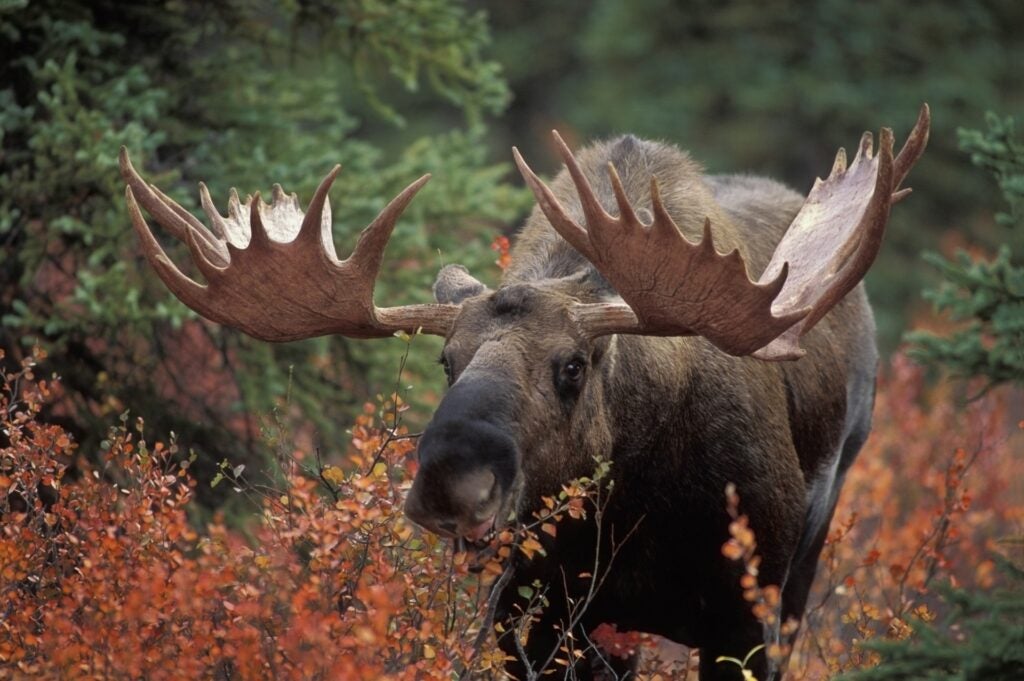 Weather events
"I love anytime with moisture in the air, like a dewy morning on a field or a frosty night on a mountain," says Mammoser. Foggy mornings also offer great opportunities for interesting shots.
"Stormy weather in the fall add more drama to scenes we photograph and that can be clouds or snow storms or anything that looks like stormy weather," says Borland.
As winter closes in, snow can add a dramatic element to fall photos. "The contrast between the newly fallen snow and the golden aspens is other-worldly great," says Mammoser.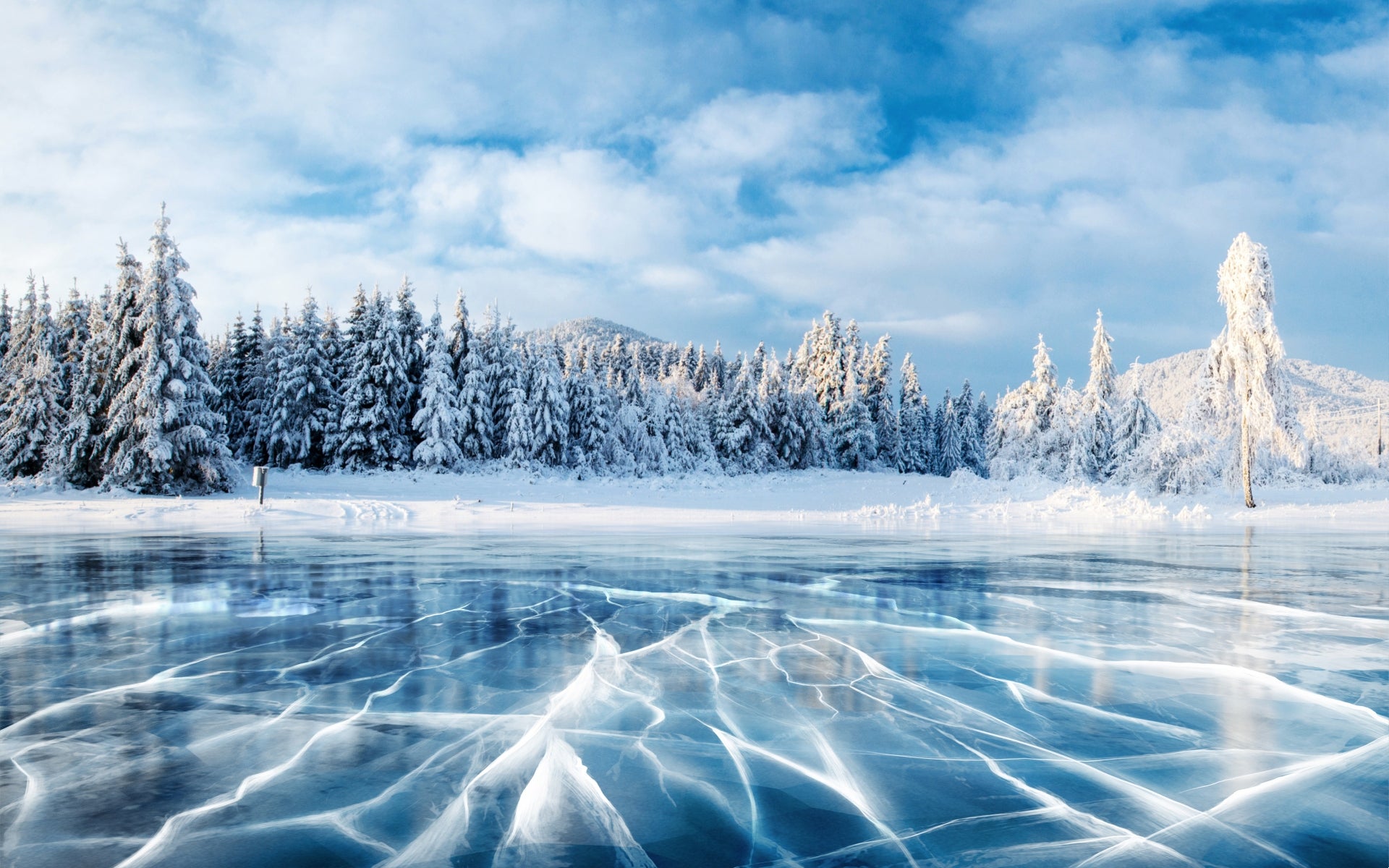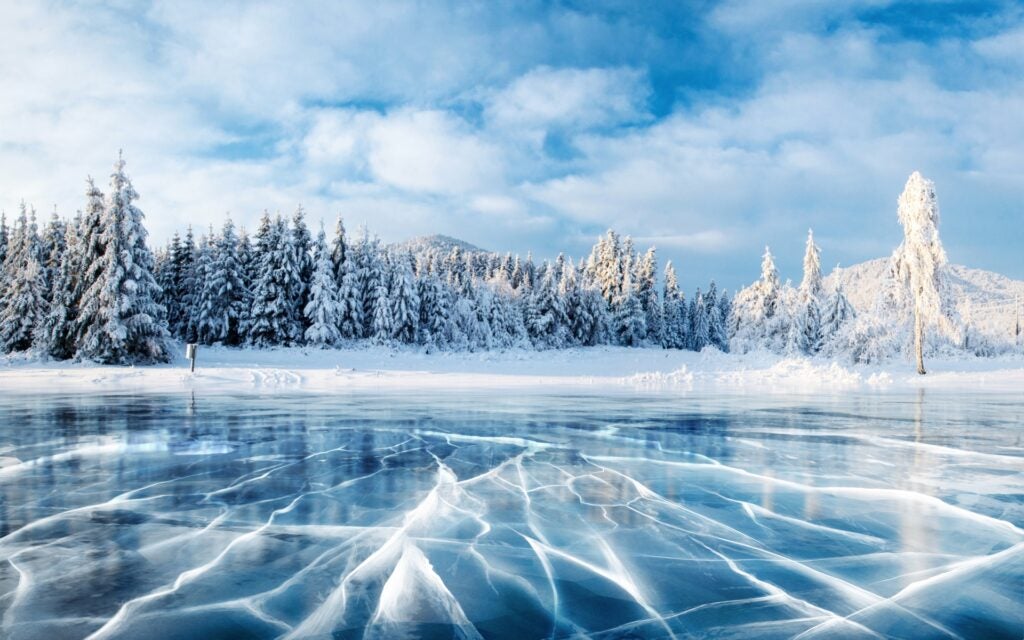 Other tips for great fall photos:
Get out.
"I'd say that my number one tip for great fall color shots is to spend as much time outdoors as possible and to shoot what nature presents," says Mammoser. "If you go out with a preconceived idea about what you want to capture, say, an exact scene you've been to before and then the color just isn't there well, I'd ask you, 'What did you pass by on the way to that spot that spoke to you?' Let nature speak to you."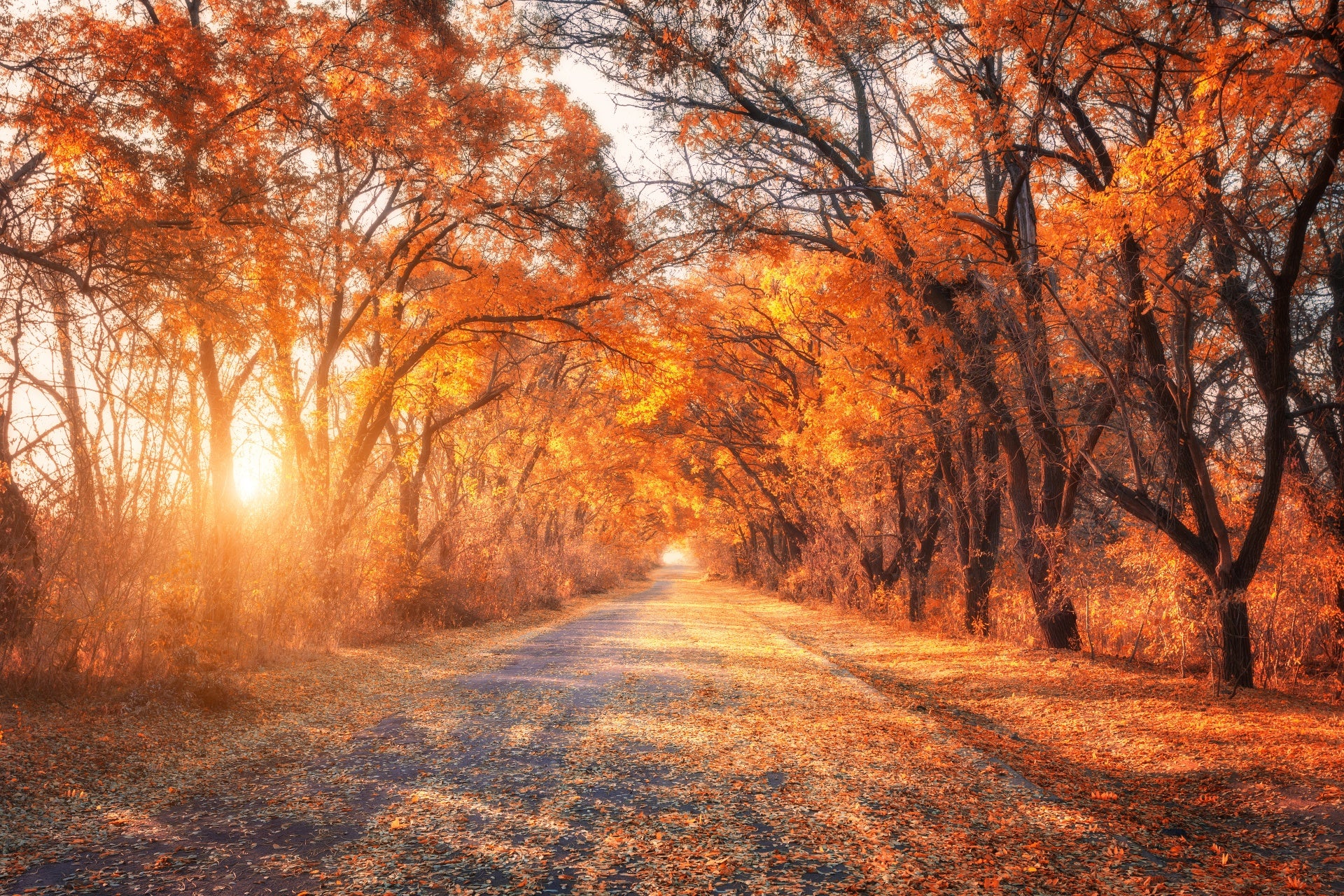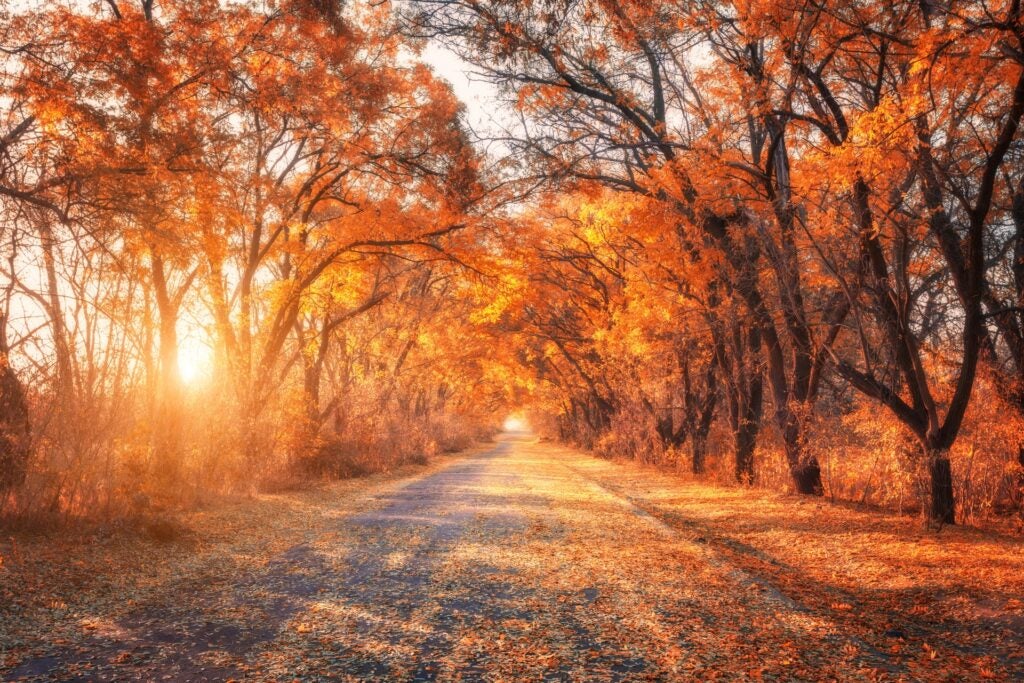 Shoot early and late.
"Early mornings and later evenings are when the 'magic light' happens," says Mammoser. And because the days are shorter in fall, you can sleep a little later!
Seek out popular peeping places, but don't miss local attractions. Try shooting in nearby parks, botanical gardens, beaches or forest preserves.
Look for great shots even if local leaves don't change colors. "I love photographing in the desert, such as Arizona," says Borland. "I went for the warmer winter temperatures, but also for the amazing scenery, such as Saguaro cactus, the Grand Canyon and more."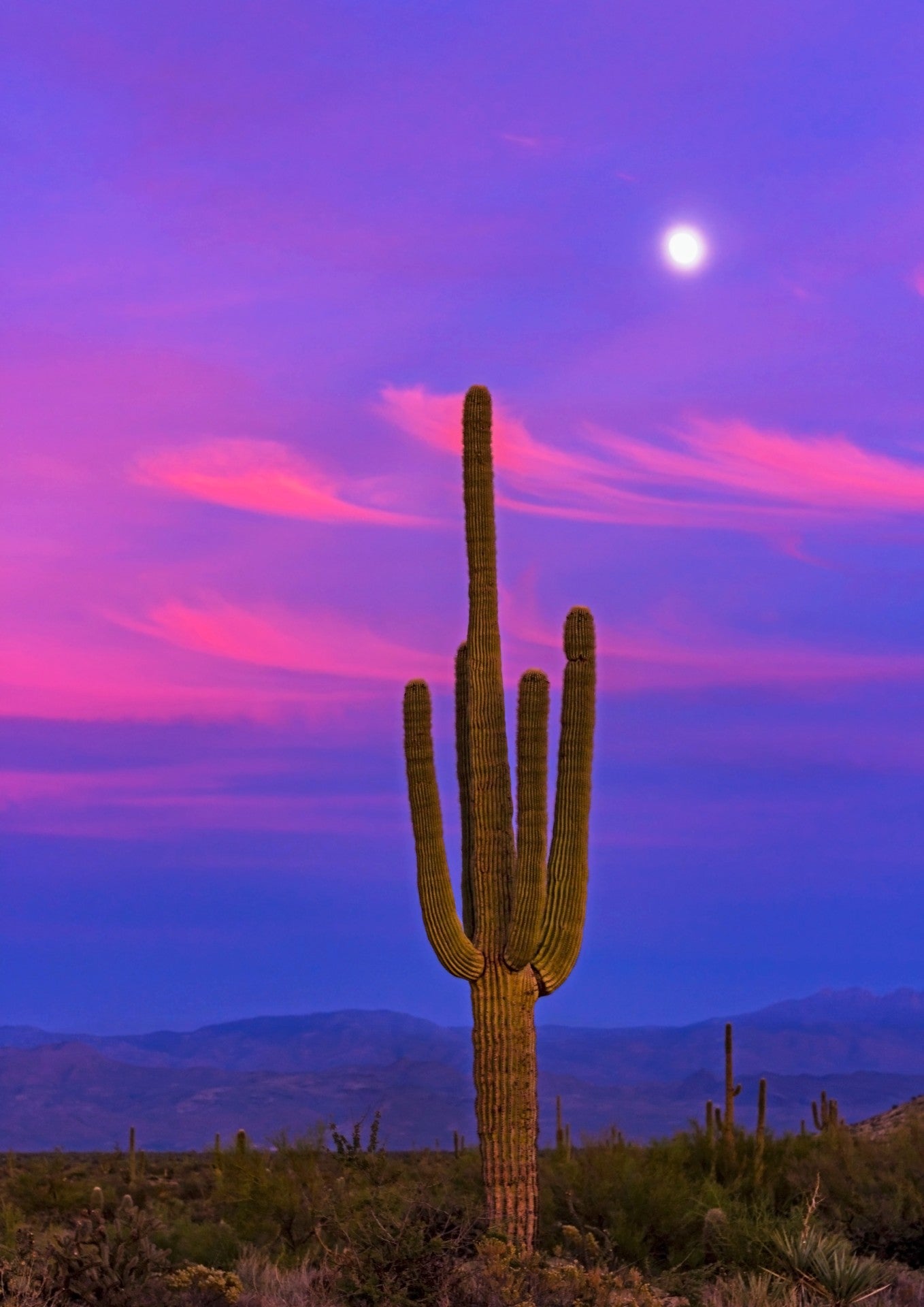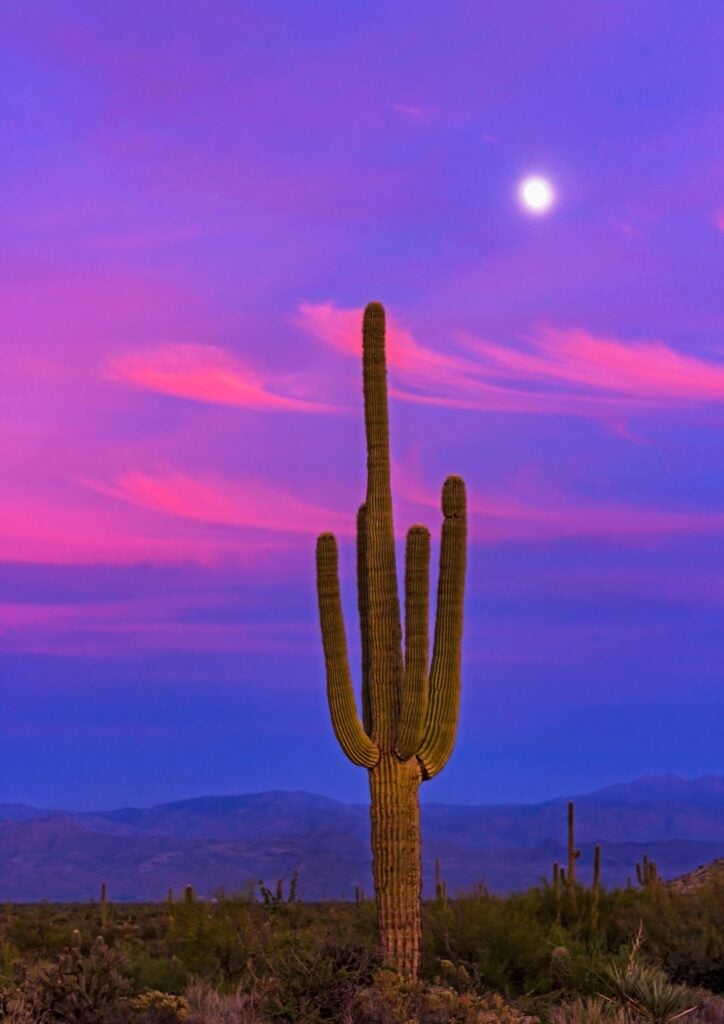 "A rustic wooden frame around a gorgeous golden aspen scene from Colorado is my number one choice," says Mammoser. "I also like printing on canvas as it adds a bit of texture to the print. I really love collages lately as well, for example, a combination of a couple of macro shots along with a grand scene to tell the wonderful story of being a nature photographer during the absolute best time of year."