Valentine's Day is just around the corner and that means there will be a whole lot of newly engaged couples! If you're new to engagement photography, you'll want to pull up a chair and a cup of coffee. Photographer  Stacey Kaufmann of Dear Stacey Photography, shares her 5 rules for relaxed and natural engagement images.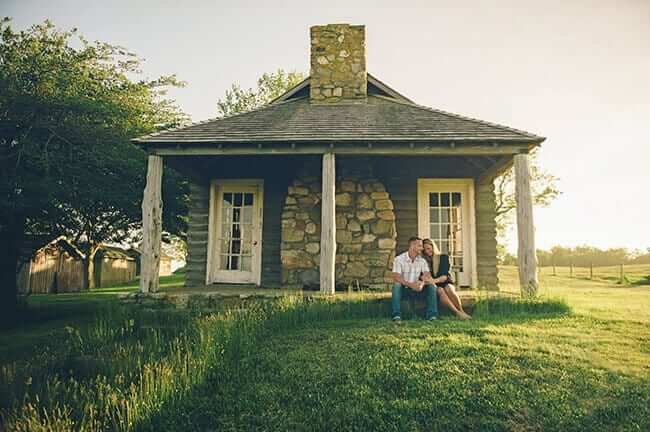 1. Make It Personal
Take time to get to know your clients.  This essential questionnaire will set the tone for your couples entire experience.  Some of the information I gather:
Favorite places?
Where have they traveled?
What do they like to do together?
What is their all-time favorite photograph of?
Favorite song, movie or quote?
How did they meet?
What is their aesthetic (urban, traditional, country, etc.)?
2. Scout
Match the location to their aesthetic, pick a place with sentimental meaning.
Urban couples – Head to the city or trendy cafes.
Country/rustic – Barns and split rail fences. Open fields.
Romantic – Arboretums, gardens, harbors. Baking at home.
Campers – Lakes or hiking in the mountains. How about Christmas tree shopping?
Traditional – Beautiful architecture. Old mansions or estates.
Relaxed – Beach, boats and lighthouses.
3. Be Personable
Talk more than you shoot to connect with clients.  Engage. By doing so, the experience will make them comfortable and that will show in the images.Try parking a few minutes away from the designated location so you can make small talk along the way. When photographing them, be observant of their moods and comfort level to know when enough is enough.
4. Start Simple
Hold off on "super romantic" poses until the end.I believe a stronger, more organic image comes from direction rather than a pose. Have your clients do some of the following:
Walk holding hands
Activity (skip rocks, jump on the swings)
Sit next to each other
Staring contest (ends up in laughter)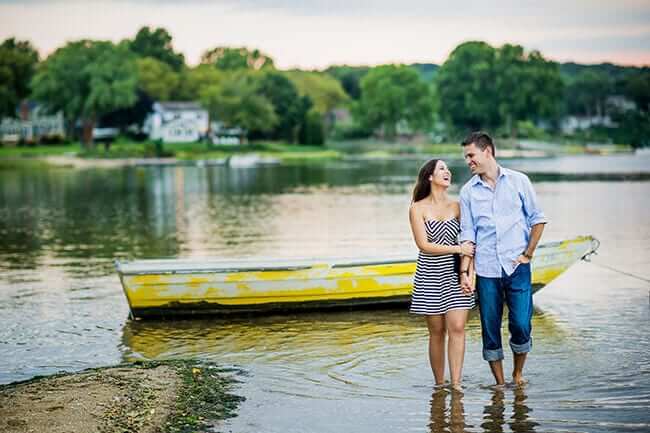 5. 
Prepare
At the end of the shoot,  explain what they can expect when they receive their gallery.
Discuss the editing process and how we go about it. It adds value to what we do.
Under promise, over deliver on the number of images to expect (under promise, over deliver). Always.
Share your time-frame of when they can expect to see the gallery (again, under promise, over deliver).
Plant the seed. If the mood is right, share some samples of guests books and save the date options.
Explain briefly how the gallery works and how they can share their favorites with you so you're all on the same page for the wedding.
Above all else, keep it light and fun and when all else fails, remember your enthusiasm is contagious.
Thank you Stacey. Stacey says when you are looking to print images from engagement sessions or weddings, try the silk paper.  "The silk prints just arrived and I'm over the moon with their quality, finish, paper type and color. These photographs will be loving held in my bride and grooms hands and hopefully the hands of future generations. It's not something I take lightly. It's vital the prints not only look a certain way, but also feel juuust right. You nailed it! Thank you Printique for helping me create memories that will go on living long after the moments have past." -Stacey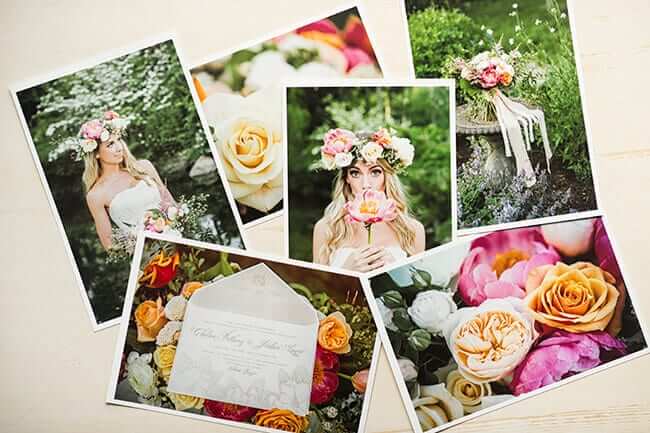 If you would like to see more of Stacey's work, you can visit her website DearStacey.com.