This post is for the crafty ones, the ones that go down their own path, that love a great creative challenge. It's thanks to you we offer these fun DIY Holiday Gifts you can make with Printique products. These are inspired by Printique Members.
Pallet Art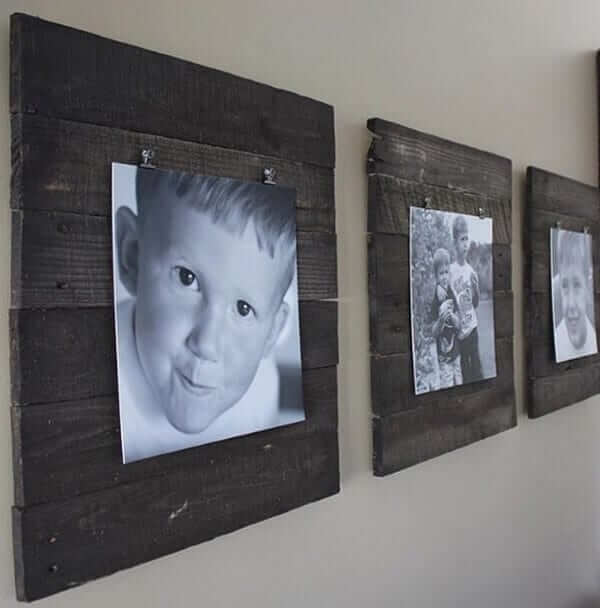 This pallet project comes to us from instagram member  @courtdavis23. She tells us how she made the pallet frames and then used Printique photo prints on silk paper to finish the project.
"First we started off by dissembling the skids. Once we had enough pieces, they were cut into 20 inch lengths. My husband then used a biscuit joiner to cut slots into the sides of the pallets, glued biscuits into the slots and then clamped 6 pieces together (each one ended up being 20 x 21.75 in). Once those dried, we watered down the stain (Minwax Espresso) to get the desired color. Once they dried, we nailed 2 paint stirrers to the back so the velco mounting strips had a smooth surface to adhere to. Then we nailed in 2 clips so the 12 x 12 pictures would be centered. This is the first time I've ordered pictures using the silk paper from Printique and I love them!! We also added the single weight mounting so the pictures wouldn't curl up." – @courtdavis23
Map Art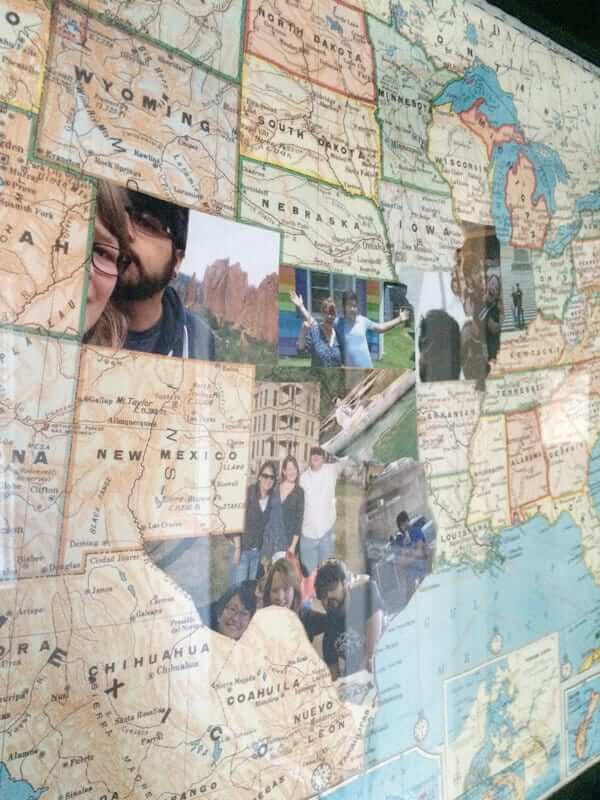 Do you have a case of wunderlust? If so combining vintage maps with Printique photo prints is the perfect way to remember your travels. This next idea comes to us from Instagram member @gillianandmomo.
"I have always loved 
maps
 and use them to decorate my house. I'm also a traveler. I have traveled to many countries and after I met my husband, Miguel, we have had many adventures traveling around the US, specifically the MidWest. We are working on filling the entire United States 
map
 up together. Seeing how few states have pictures now motivates me to keep planning trips.  Our next trip planned is to Seattle and a weekend adventure to Nashville is also on our radar. Printique has been the perfect place to get the
high quality prints
in the right size we need for our travel 
map
."- @gillianandmomo
Acrylic Decorating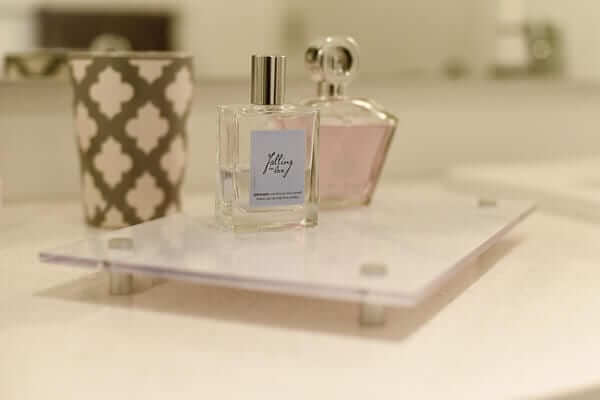 Looking for something out of the ordinary? Try using an acrylic print as a vanity tray.  This next idea comes to us from instagram member @studio32.
"I was looking to add dimension to counter in the bathroom,. I made a custom marble acrylic with standofffs as a vanity tray. To achieve this look, measure the space where you would like to have a vanity tray. Next find the best fit under Printique Acrylics, and make sure to add the stand offs. You can add your own art or even a fun graphic. "- @studio32
If you have any clever DIY ideas — feel free to share, we'd love to showcase them. Email libby@printique.com.