We like to believe that social media is a practical and permanent place to safely store our favorite images. Not to mention, most social media platforms allow us to do so aesthetically while letting us express ourselves creatively.
Unfortunately for us photo junkies, social media isn't as indestructible – or safe – as we like to believe it to be. Not only are glitches always a possibility, like the recent Facebook, Instagram and WhatsApp outage, but storing your photos on social media poses other risks as well: You can get locked out of your account if you don't keep careful track of your passwords and new devices. You can be hacked or see your accounts infiltrated by a virus. Your pictures can be saved or stolen by unwanted audiences. Sometimes the disadvantage of digital storage is pretty simple: we make mistakes, things get deleted – especially by those of us who aren't long-term users of social media platforms!
The good news? Printing your digital photos in physical form has never been easier. Printique's photo book creator makes turning your social media uploads into a photo book simple as can be.
And when we say simple, we mean it! You can upload your Facebook and Instagram posts directly into your Printique library. No tedious screenshotting, downloading, cropping, or resizing. Follow along with the guide we've laid out below to see how easy creating your very own social media photo book can be!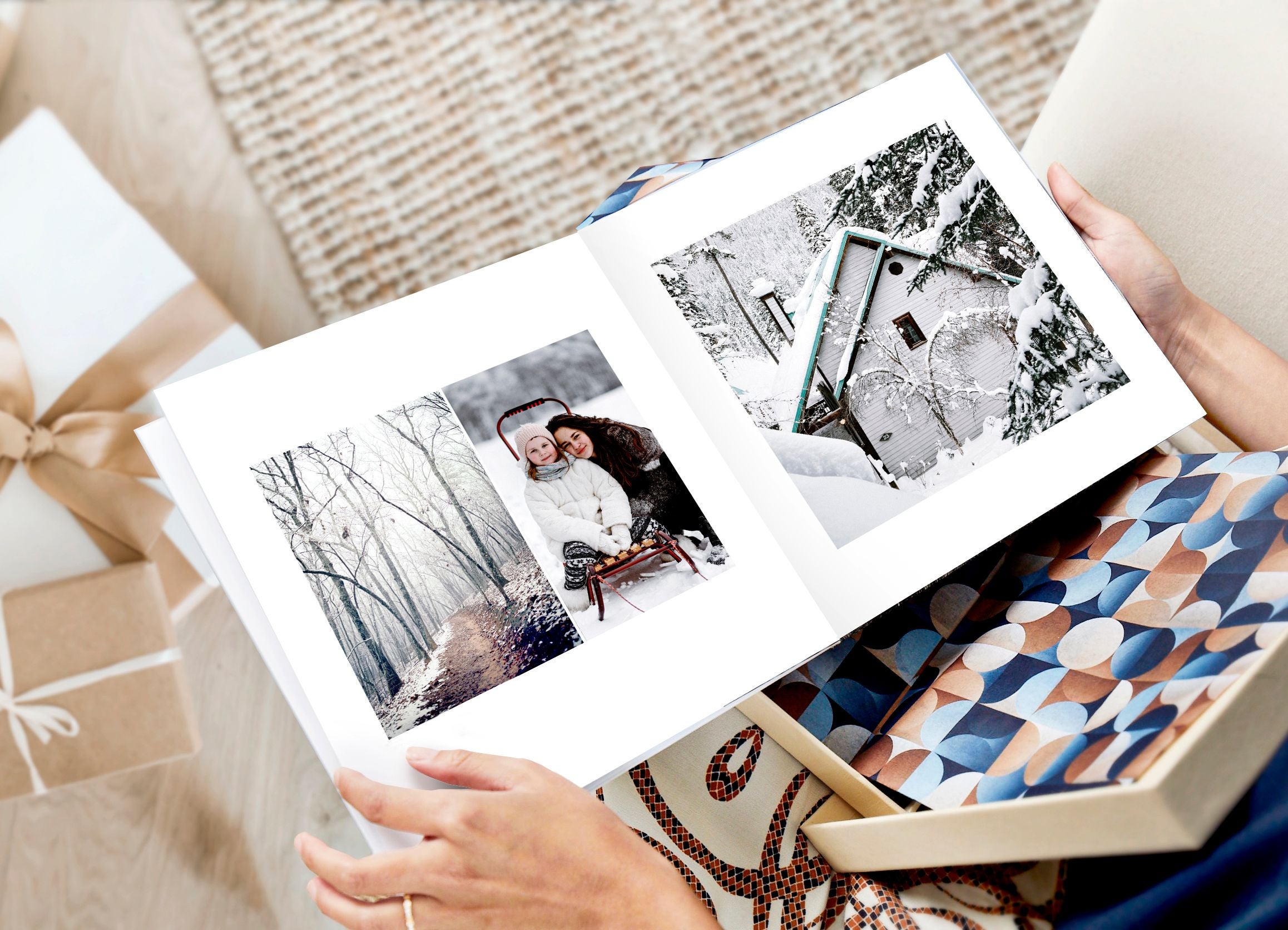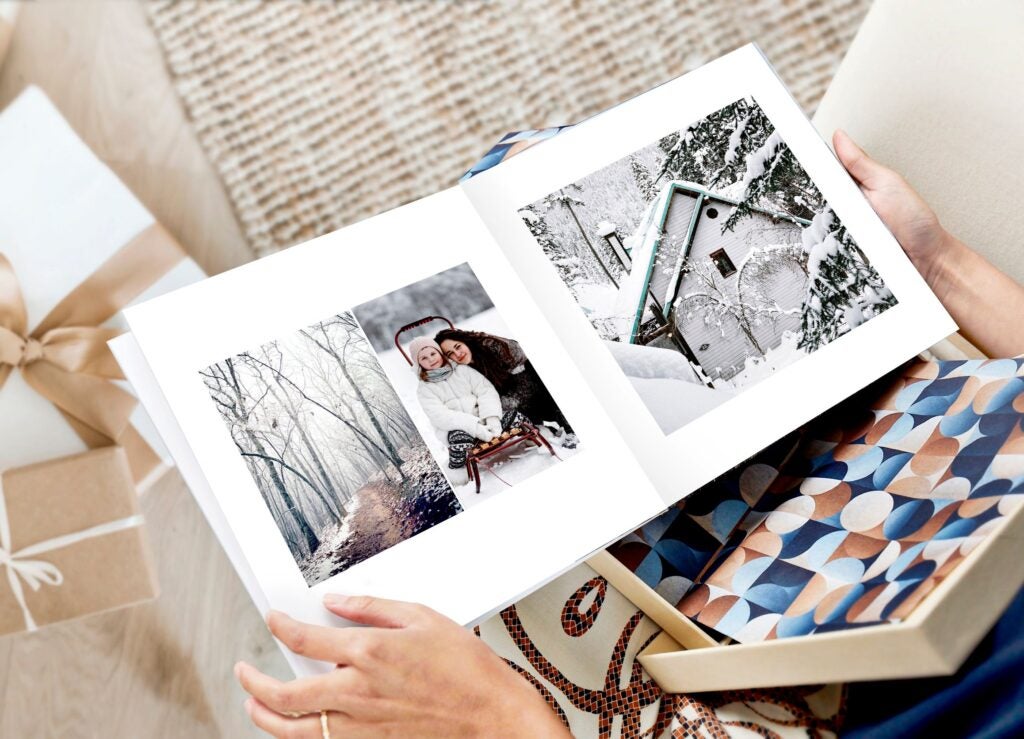 ---
The first thing you'll want to do is head to Printique.com
Once you're there, find 'Books and Albums' in our product banner, and select the style photo book you'd like to print. In this guide we'll be working with a softcover photo book, but you can choose whatever style you'd like!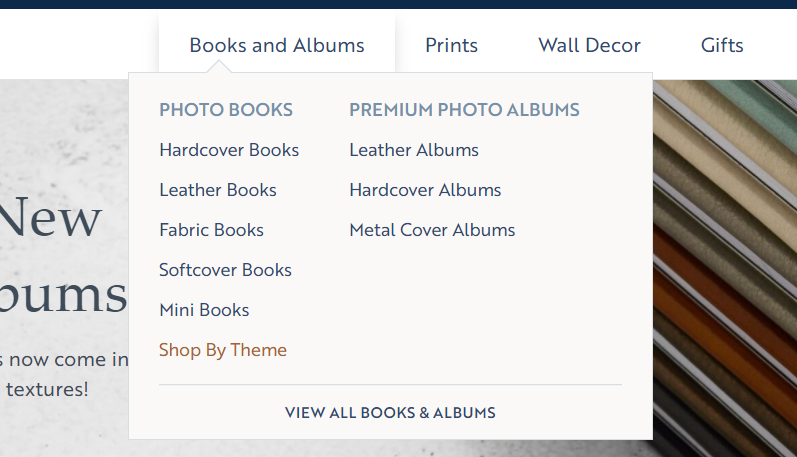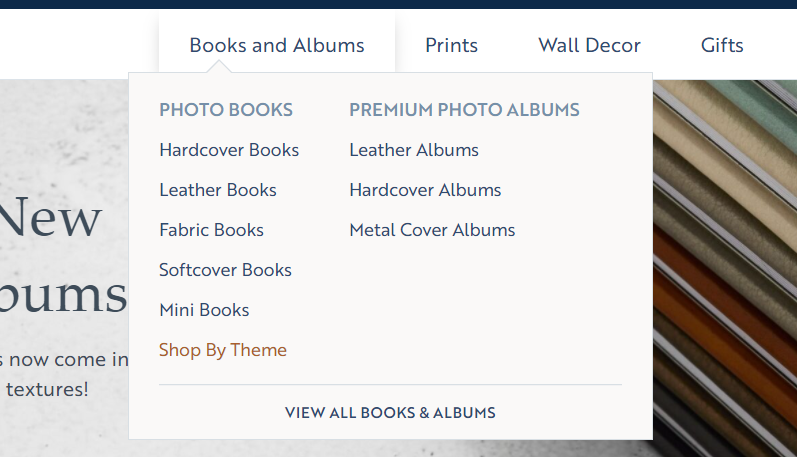 Once you're on the product page of the book or album you want to work with, select your size. For this guide, we're working with an 8×8 square photo book.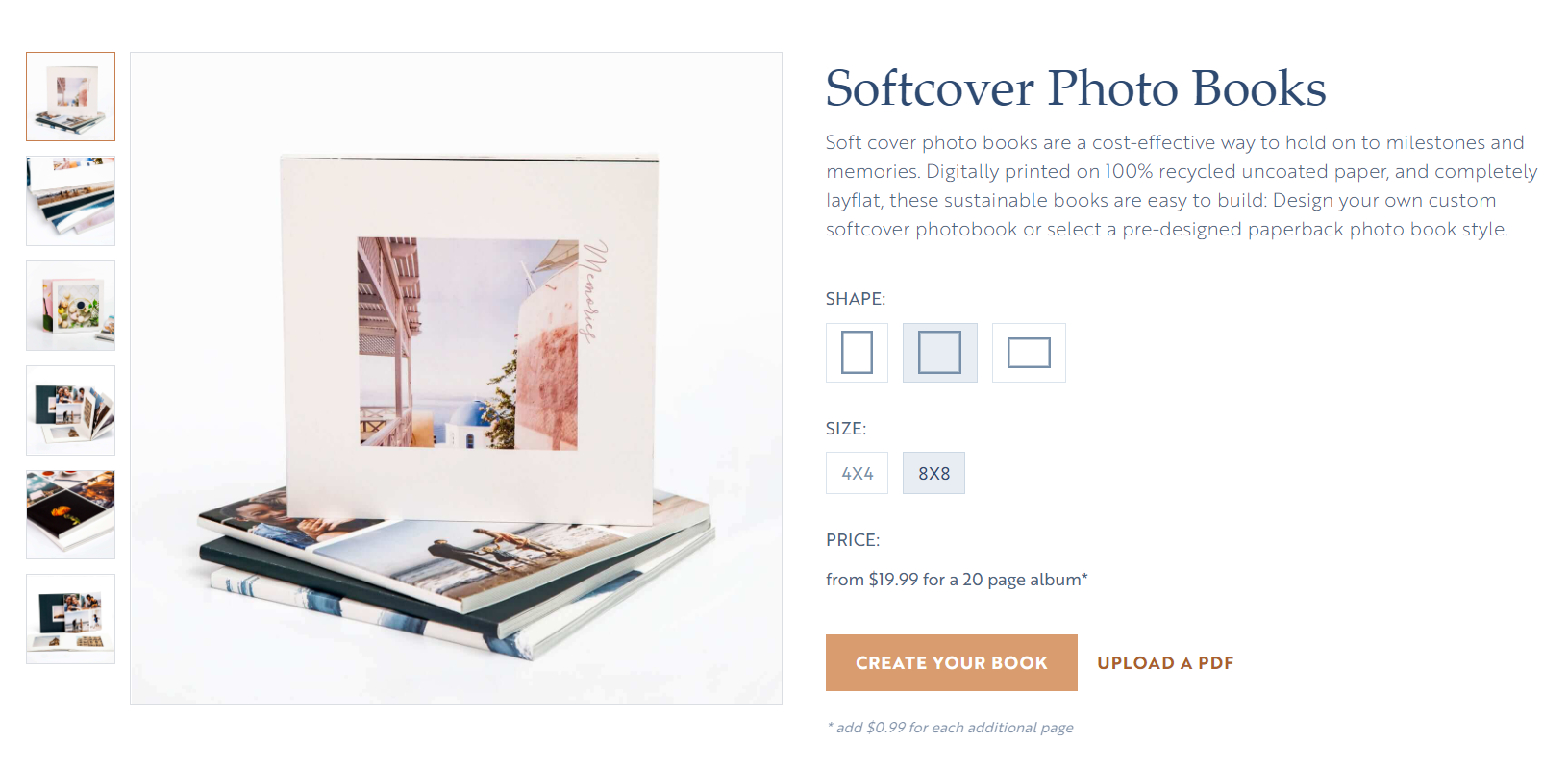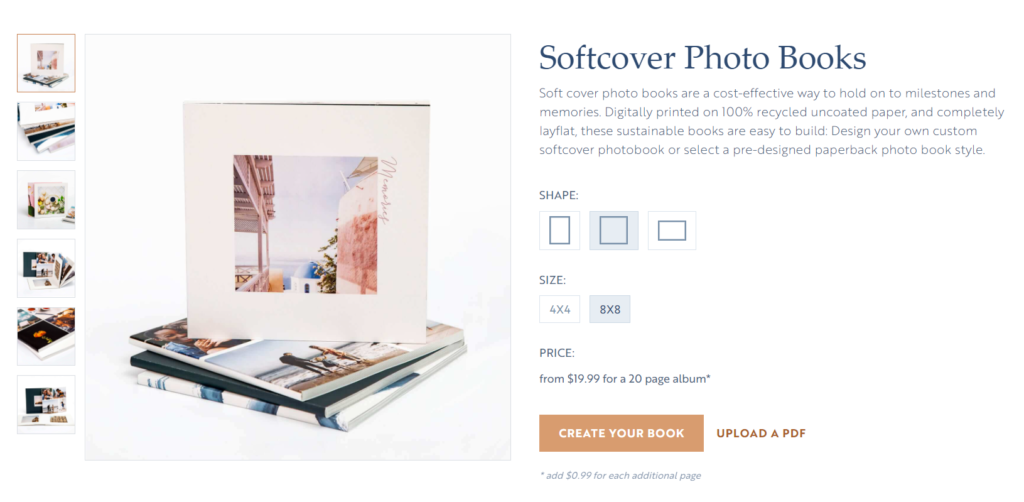 Then, click 'create your book'! This will take you to our 'themes and styles' page. For a social media book, we recommend the theme titled 'Notebook.' We love this theme for social media books since a majority of the drag and drop photo slots are designed to be a smaller size. Since Instagram photos are saved and imported on the smaller side, smaller drag and drops prevent any resolution issues.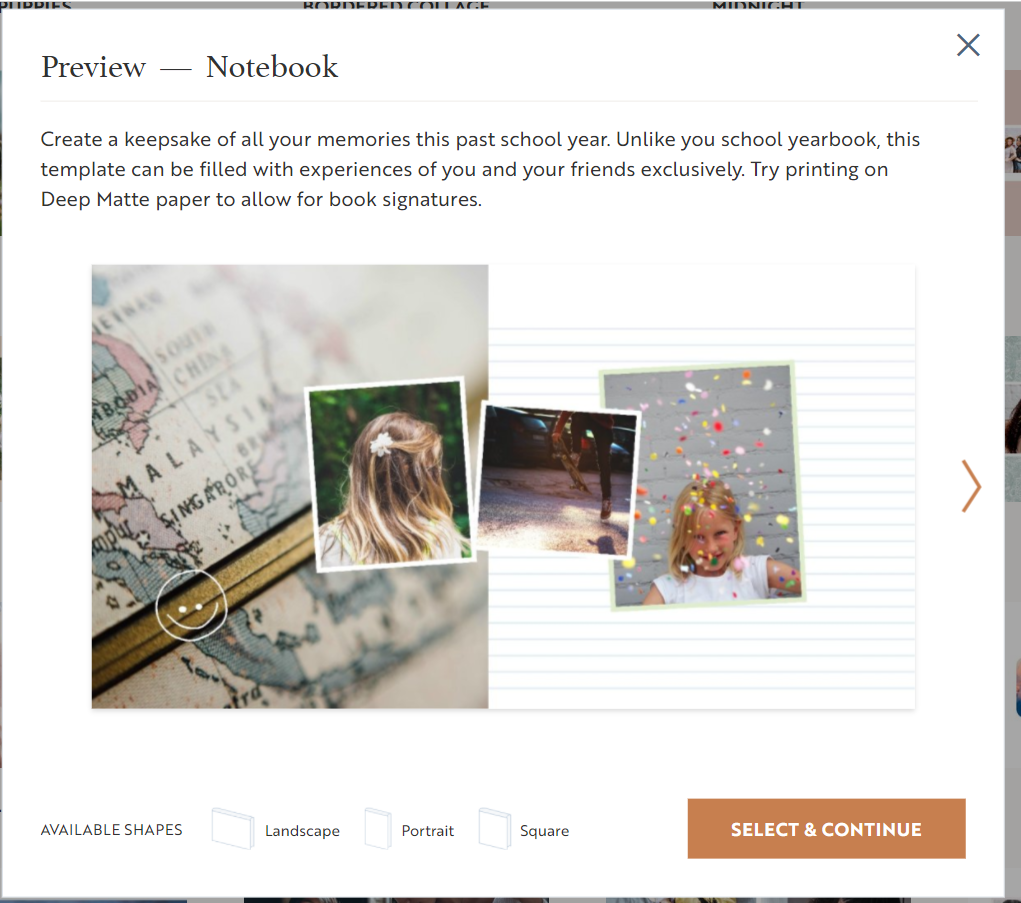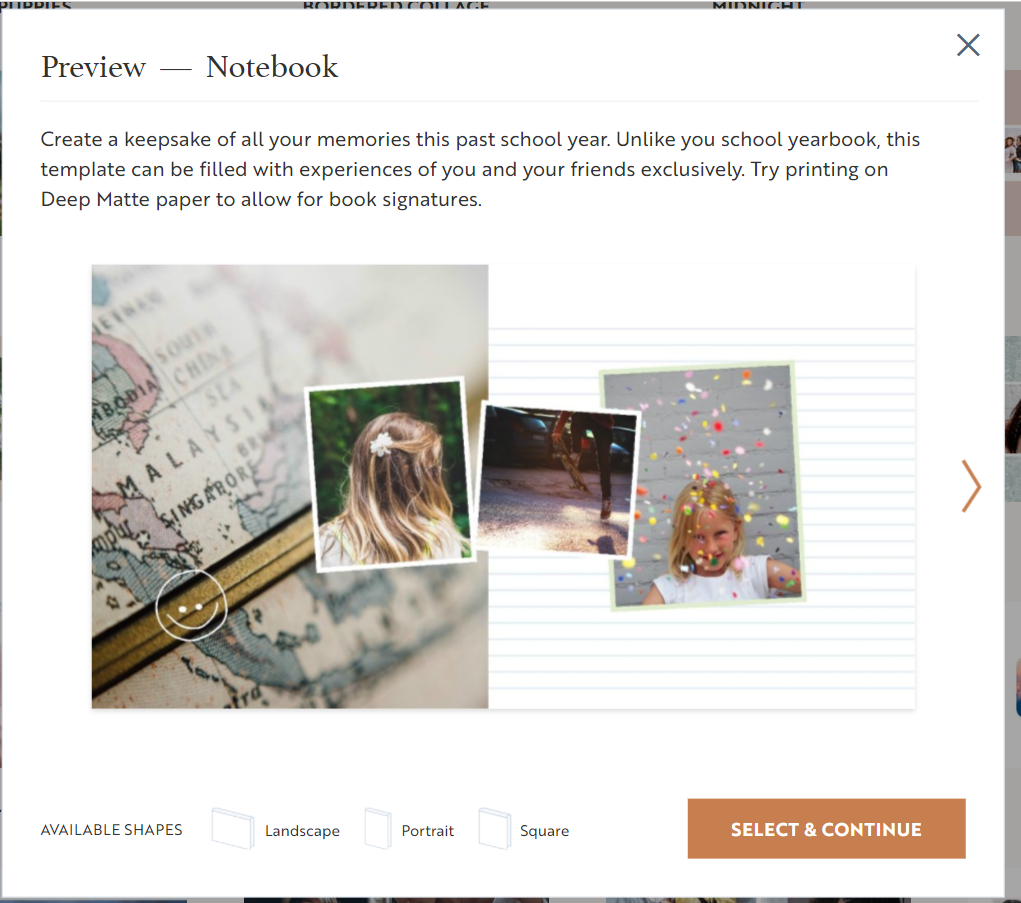 Once you click 'Select' on your chosen theme, you'll be prompted to add photos to your book! You'll see both Instagram and Facebook as options. For this guide, we'll be importing from our Instagram, but both function the same. You can continue following along with these steps regardless of the platform you're using.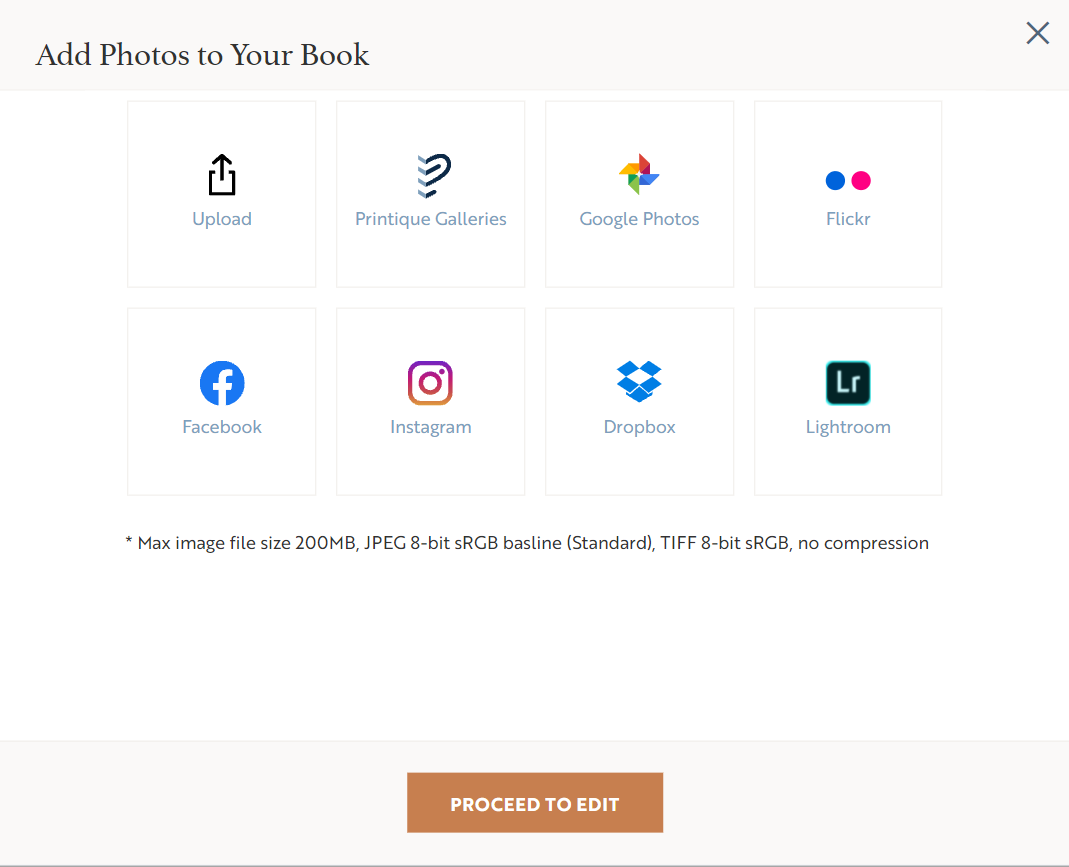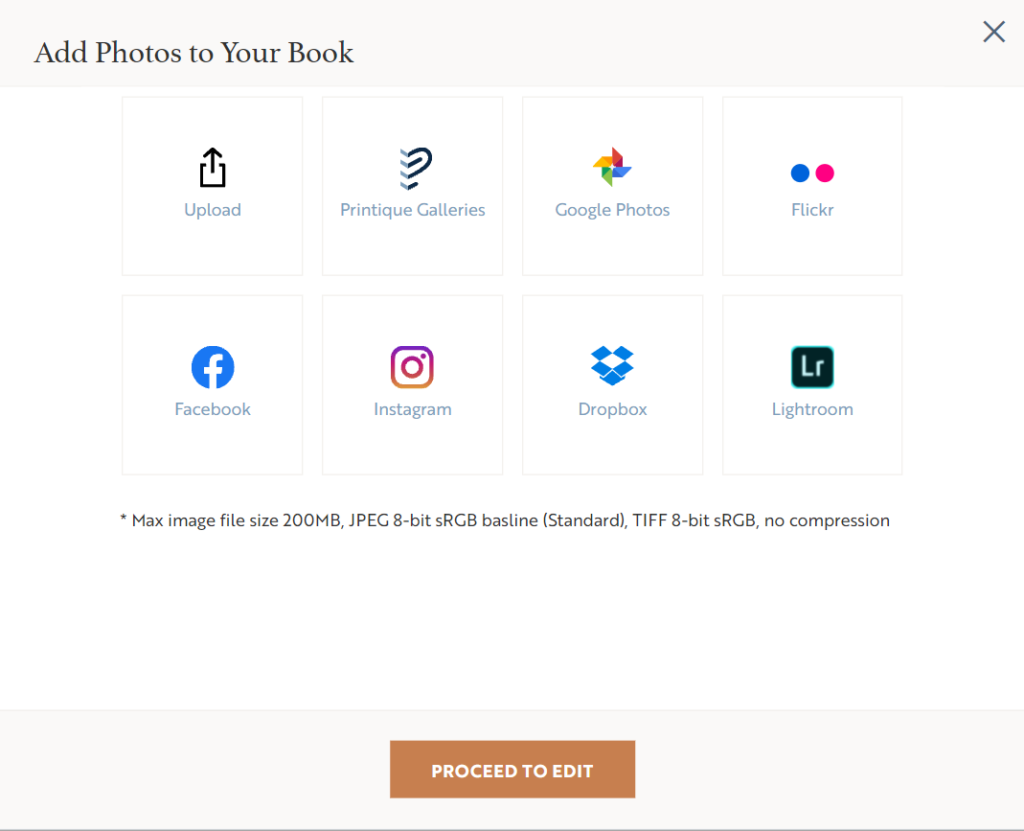 If it's your first time importing photos from Instagram or Facebook, you'll be asked to authorize Printique's access to the photos on your account. Once you click 'Authorize,' you'll simply sign into your account when prompted. If your browser already registers you as logged in, this step is even easier: you'll just have to click 'Accept.'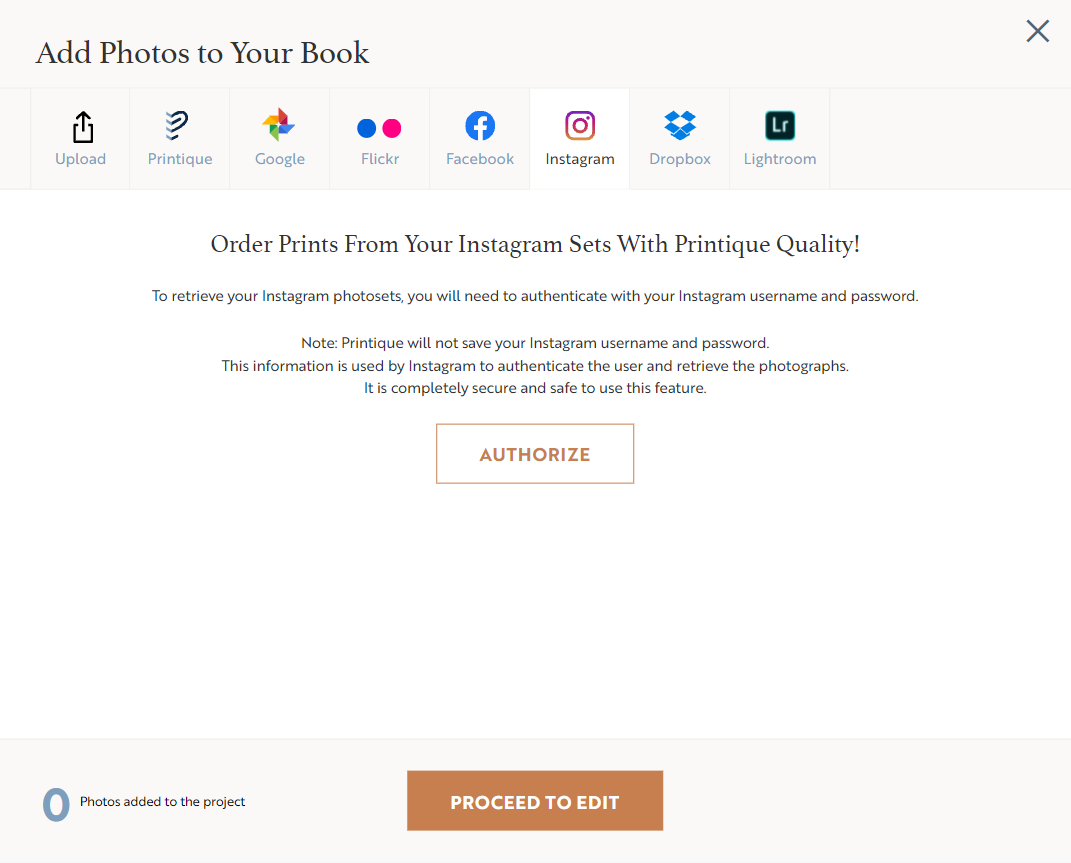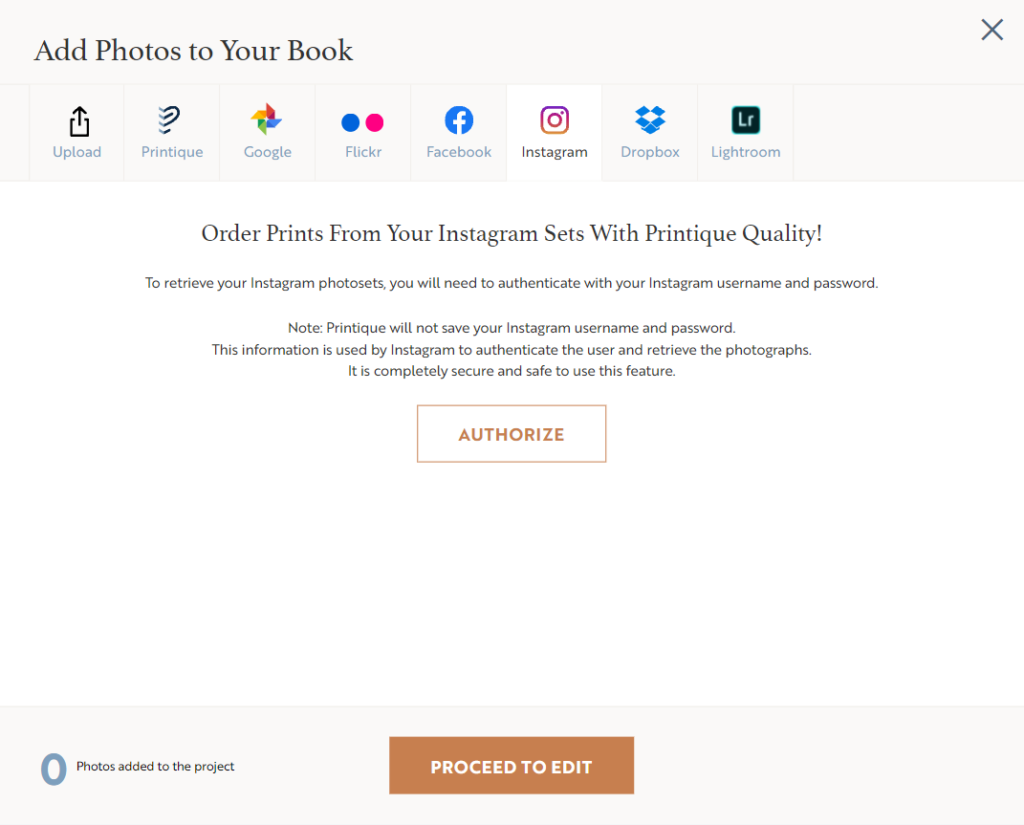 Now the fun begins! You'll be able to import any (or all!) of your Instagram photos in just a manner of minutes.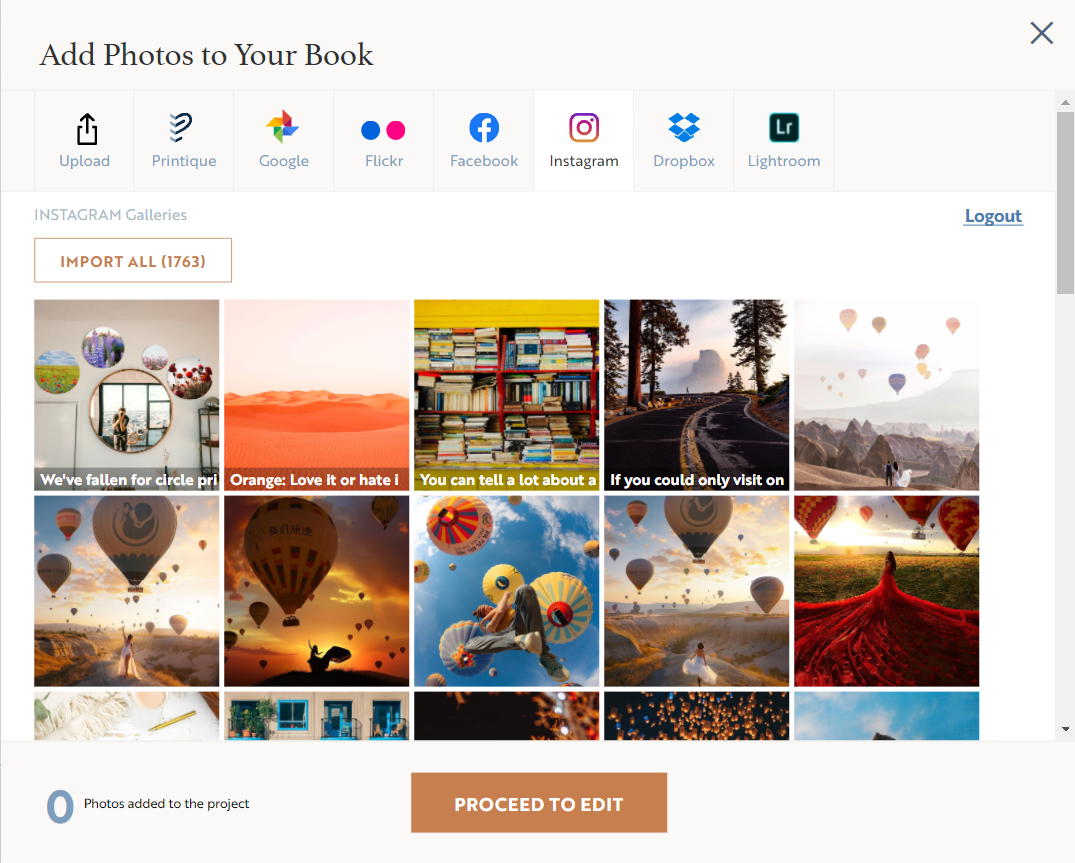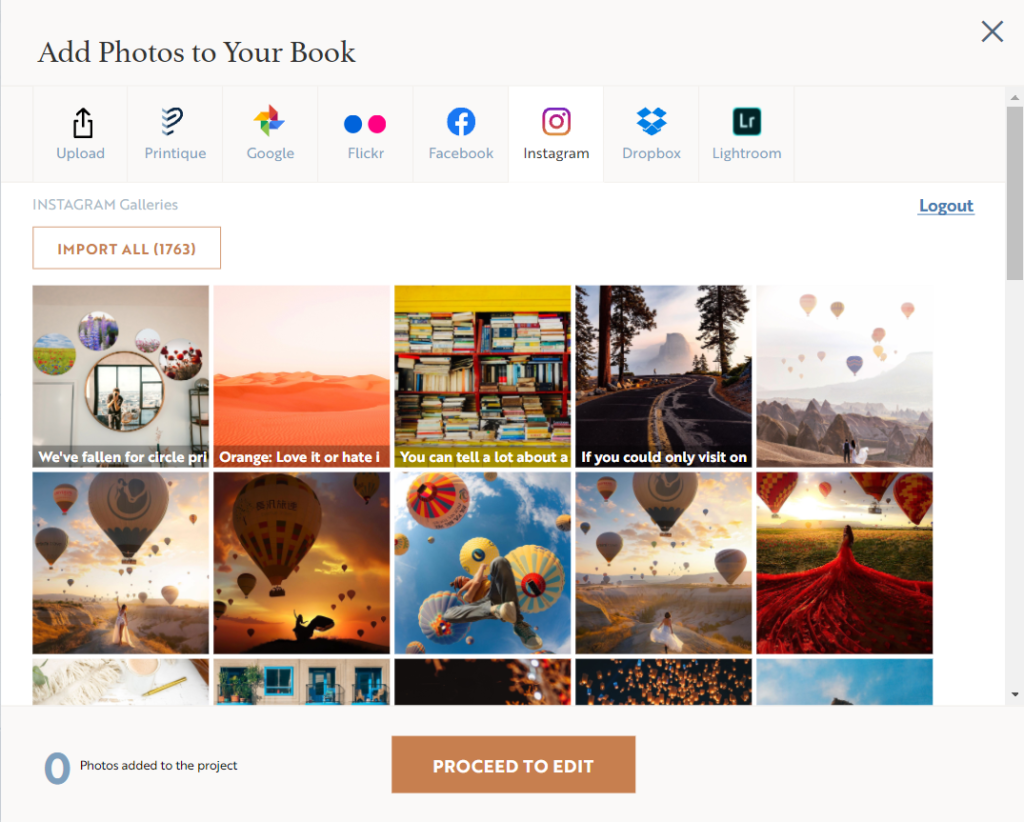 Your uploaded photos will show up in your photo library to the left of your photo book template. In the bottom right corner above the page preview row, you'll see the word 'Snapping.' With this setting turned on, you can easily drag and drop photos to perfectly fill the shape of the photo boxes already in the design. This makes it incredibly easy to upload your photos neatly to your selected template!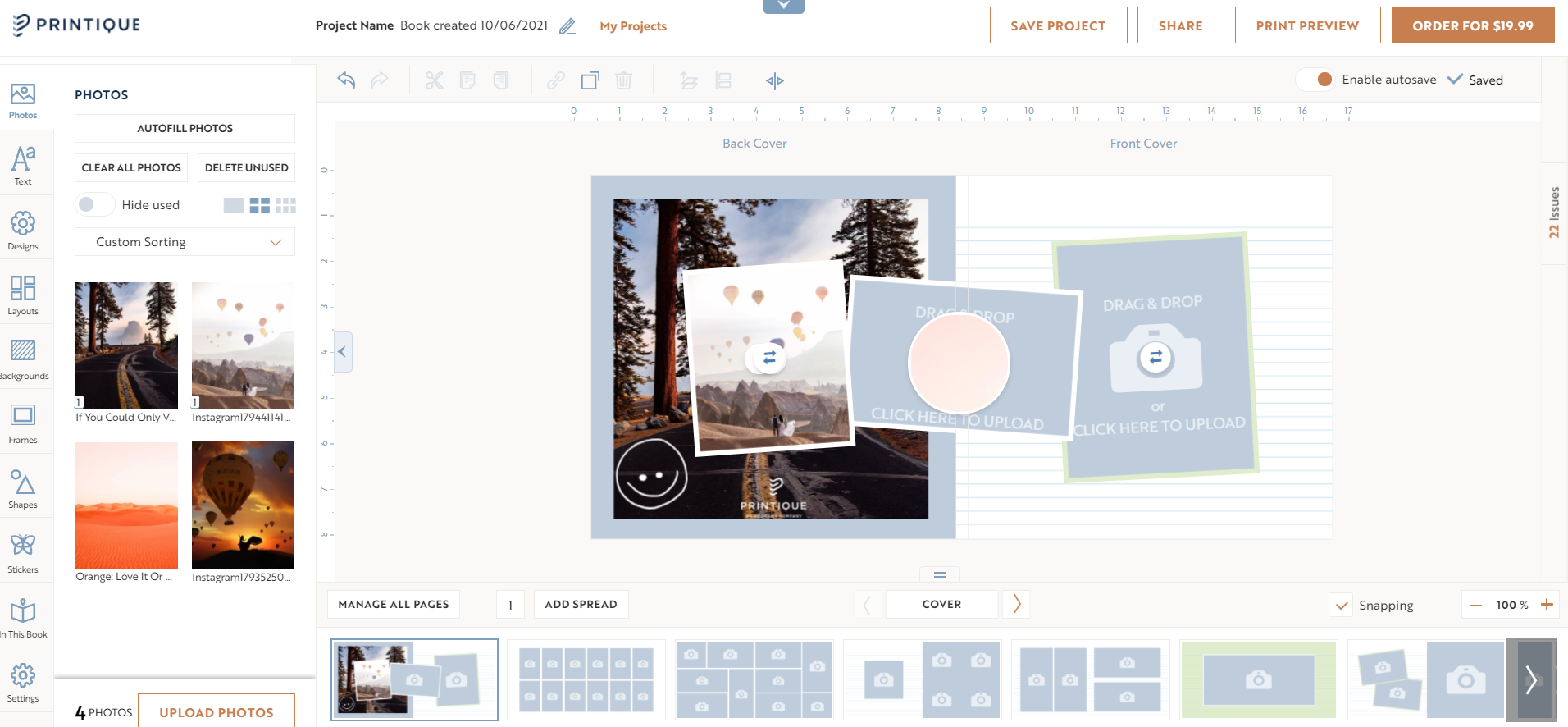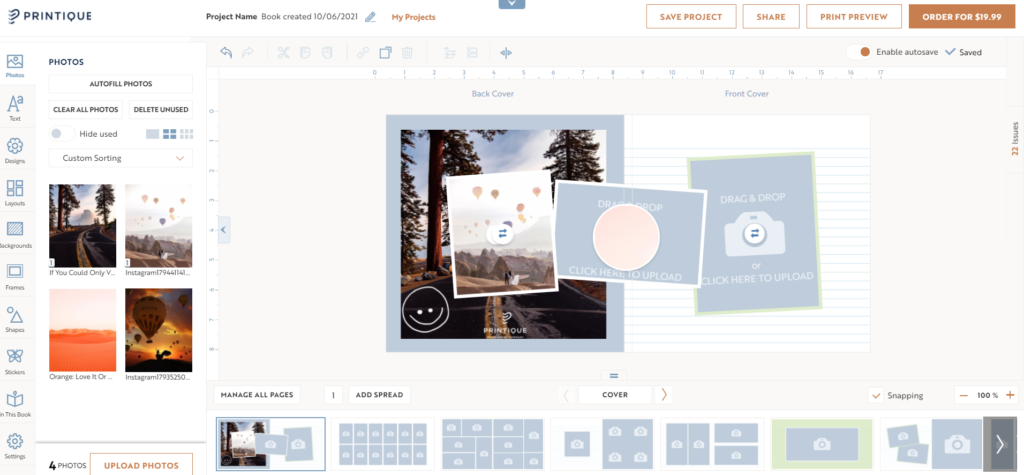 You can also select fun backgrounds to fill the blank space behind your photos. For social media photo books, we recommend using a lined paper or note pad style background. This way, you can add dates or little notes (think real life captions) about your images! Below is a 'before and after' of a lined paper background being selected.
Background options can be found to the left of your screen, between 'Layouts' and 'Frames' on the page's sidebar.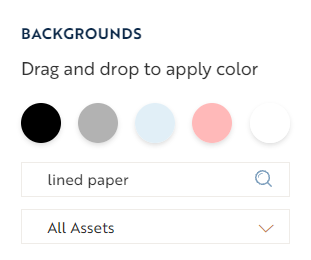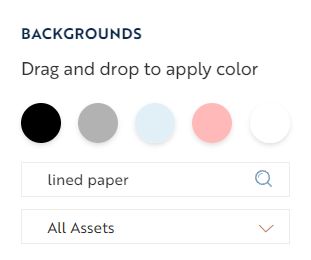 If your picture isn't cropping correctly after being dragged and dropped into the template, just double click the photo! You'll then have the ability to slide the photo to fit the box however you like. See below for a demonstration of this step.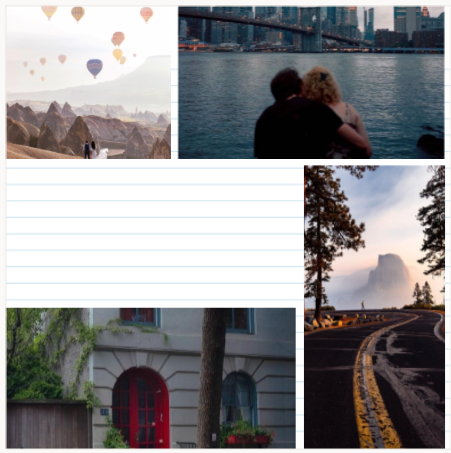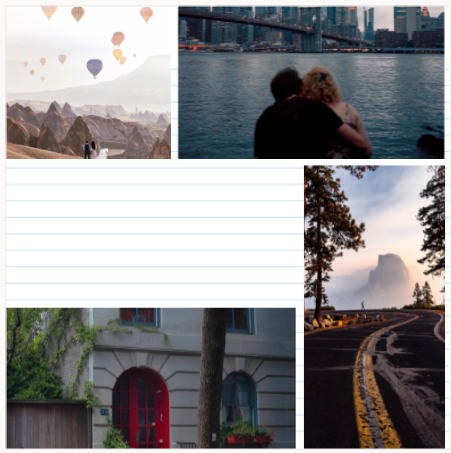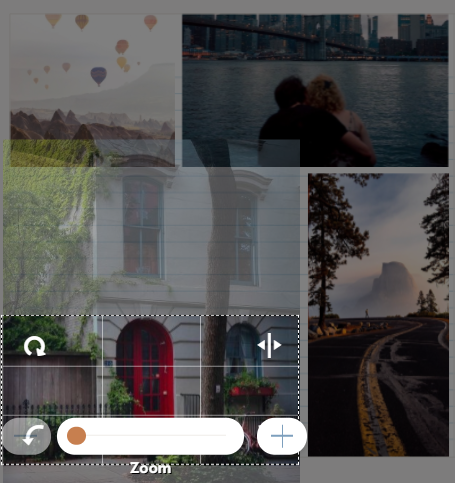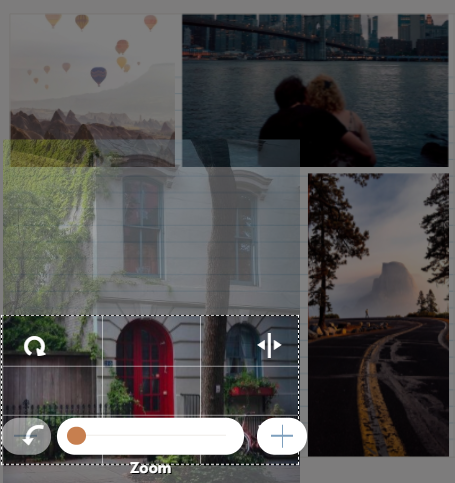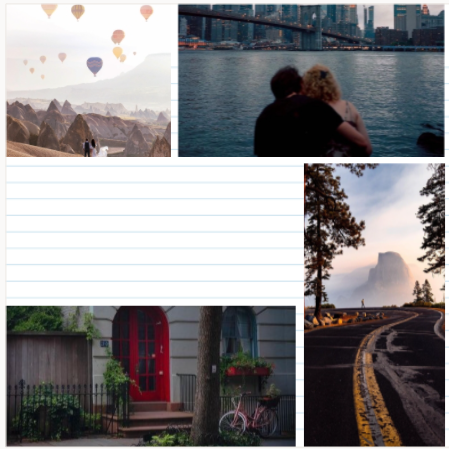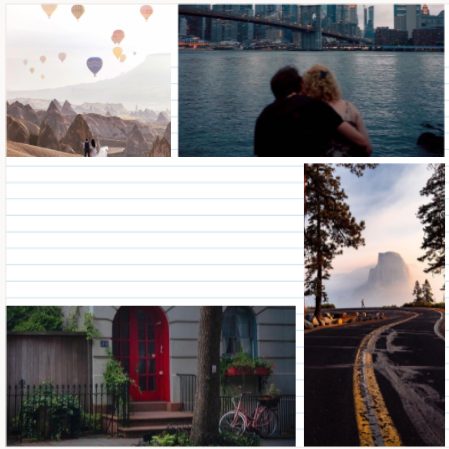 That's all you need to know to create an amazing photo book from your social media uploads! Get creative, have fun, and then await a display of your images that can never disappear on you.