A custom photo book is guaranteed to make an incredible gift, no matter what you decide to feature on your pages.  But if you're anything like us, you're constantly trying to top last year's gift – which only gets harder every year. Sigh!
To help you create a photo book that exceeds all expectations, we've put together a list of our five favorite photo book projects.  With the guidance of these one-of-a-kind themes, you'll be able to compile a book that prompts laughter, tears, and even the creation of brand new memories!
Ready to take on the responsibility of being the best gift giver in your family, friend group, and office? Let's go!
---
The Why I Love You Book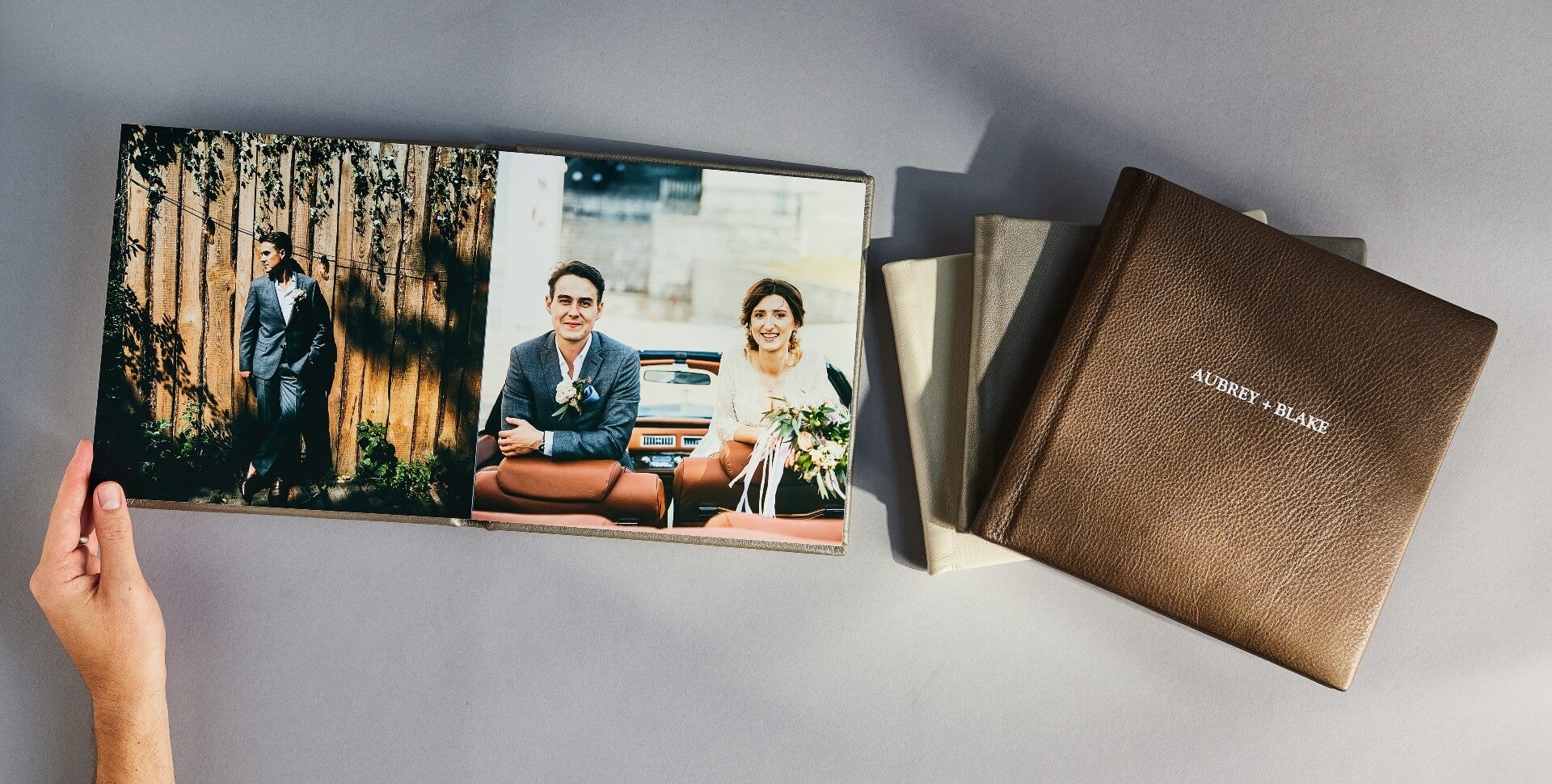 It's never a bad time to tell the people you love that you love them, but the holidays are an especially wonderful time to do it. A "Why I Love You" book gives you all the room you need to share the things you love about the special person you're shopping for.
Start this gift by listing out all the things you love about your recipient. Then, collect images that capture those attributes. Finally, arrange your admirations on the pages of a made-to-last photo book!
We recommend this gift for:
Significant Others: Whether you're a boyfriend, girlfriend, husband, wife, or fiancé, there's no doubt you'd appreciate a book filled with all the reasons your partner loves you – and it's safe to say your partner feels the same! Celebrate what makes your special someone quite so special, and make sure they know exactly how you feel about them this season.
Mom or Dad: Even with all the time in the world, it would be hard to thank Mom and Dad for all the things they've done for us. A Why I Love You book is a beautiful and direct way to show gratitude – for late nights, early mornings, and lessons that were hard to learn (but all the easier with them by our side).
The Kids: It's hard to say what's more fun: receiving a Why I Love You book from your parents or making a Why I Love You book for your kids. It's the perfect way to add a needed dose of love to the holiday season – especially if Santa usually steals the show! Our favorite thing about this gift, though, is that your kids will only appreciate it more with time. It's the type of gift you'll catch them looking back on fondly for decades to come.

---
The Year in Review Book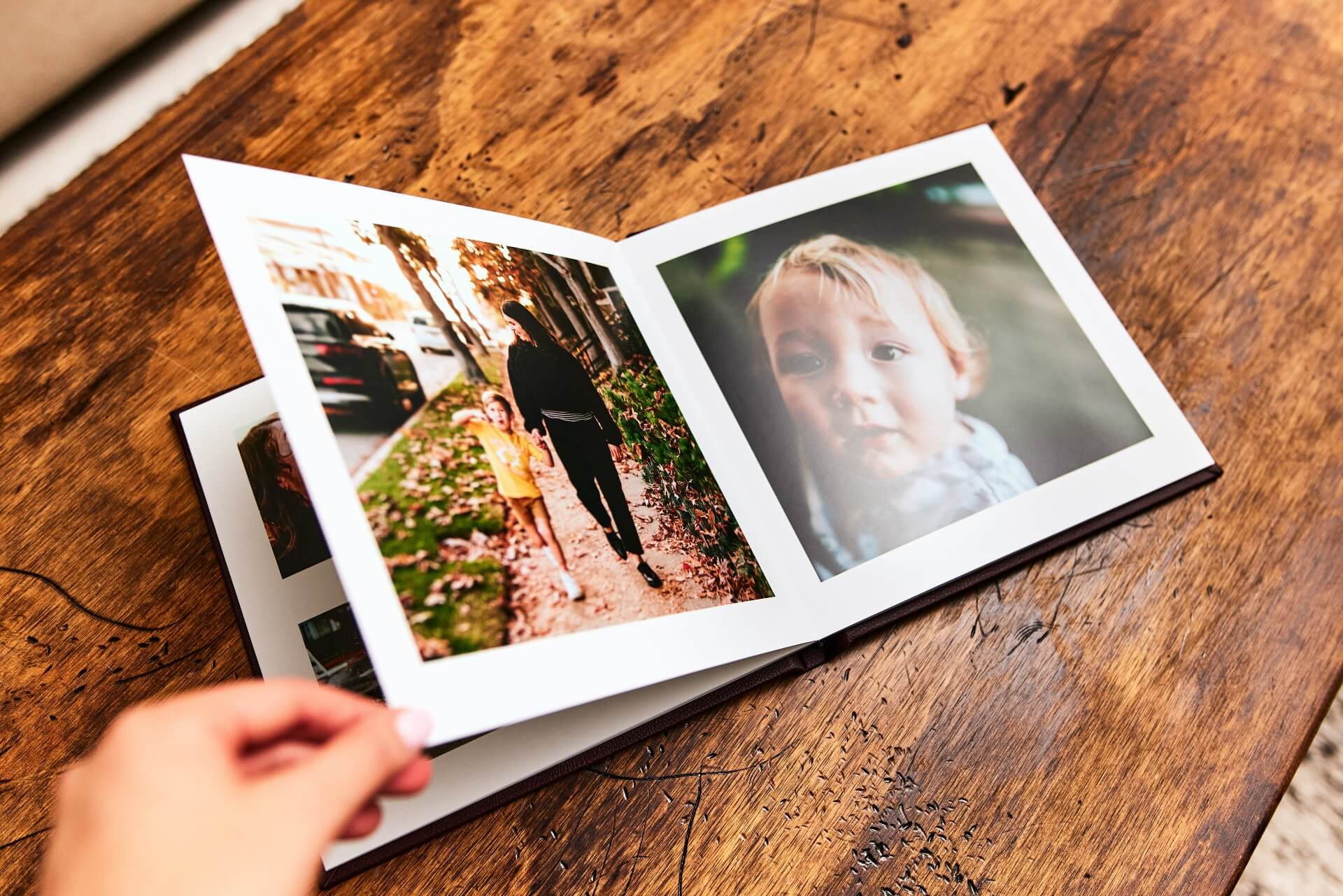 A "Year in Review" book is exactly what it sounds like. It's a photo book that captures the highs of an amazing year come and gone. It's as simple as compiling all the photos you and your loved ones have captured since the year kicked off and dropping them into one of our many photo book templates.
Depending on the memories you'll be capturing in your book, you can either arrange it chronologically or thematically; A thematic arrangement may include a section dedicated to travel, a section dedicated to pets, a section dedicated to celebrations, and so on. A chronological book can be broken up by month, or simply arranged in a free-flowing but ordered manner – whatever suits your taste and time availability!
We recommend this gift for:
Families: Looking back on a year full of memories is one of the most rewarding things about having a family. An annual year-in-review is a simple and fulfilling family tradition that keeps those who matter most close to your heart – and you close to theirs! Make this project extra special by surprising each family member with their own copy; or make it a group effort by collecting pictures and anecdotes from each family member!
Companies: If you work at a small (or large!) company, a year-in-review book is a great way to celebrate all of the wins your company had during the year. From new hires to the year's best events, fill the pages with what makes working at your company so great.
Friend Groups: Whether your friend group gets together once a week or is spread out across the country, a Year in Review book is a fun, sentimental, and practical way to celebrate years of friendship! If your friends are located all over the world, have each friend send photos that highlight what they did that year. When your book is completed, you'll all get to enjoy a glimpse into your friends' lives in your very own copy. If your friends see each other regularly, crowdsource each group member and their families for group photos. Compile them together and celebrate another year of having the best friends ever by your side!

---
The Cooking Bucket List Book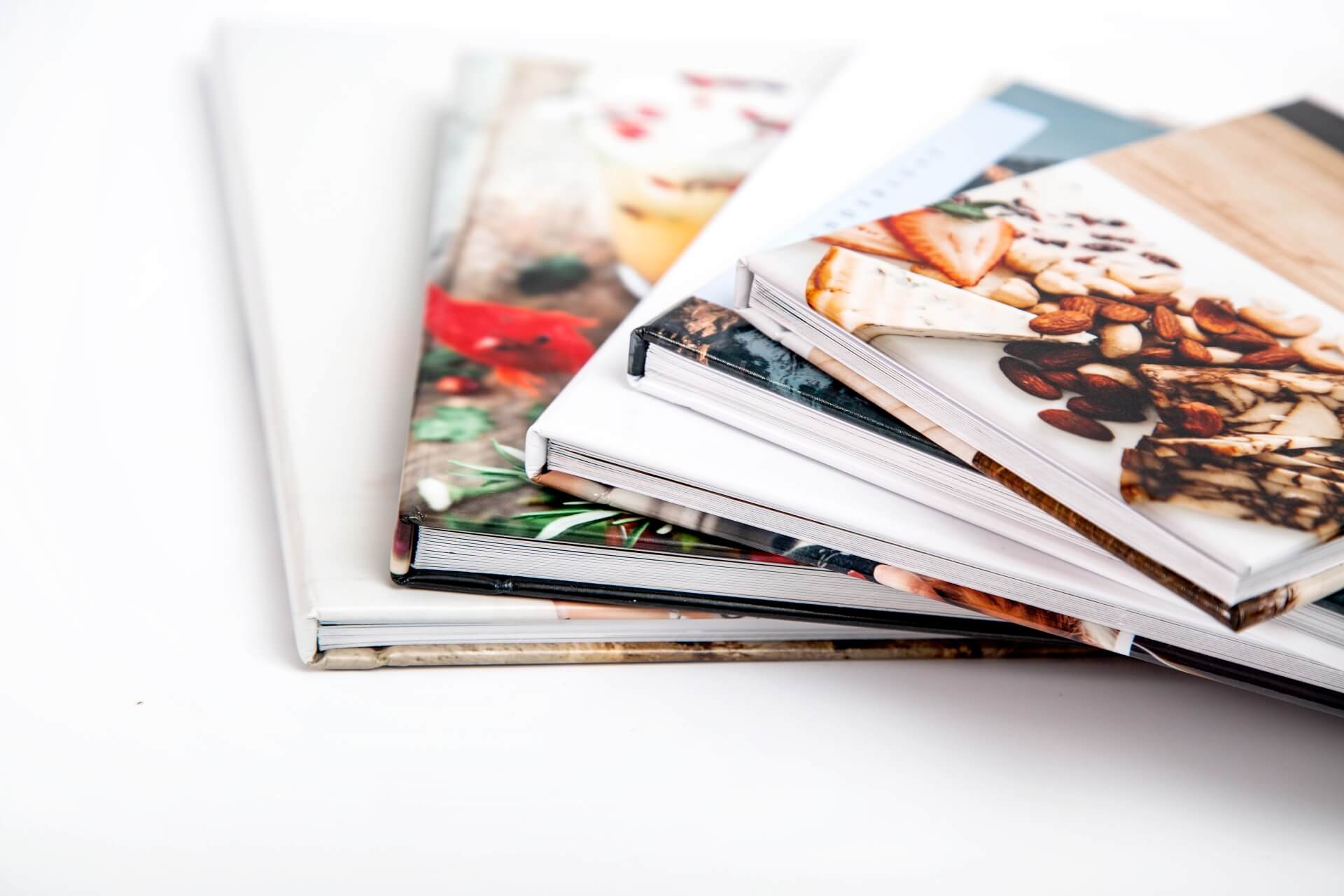 A Cooking Bucket List book is a cook book – with a twist. Fill it from cover to cover with all of the recipes that you and your loved ones have been meaning to try. Whether they be cocktails, appetizers, desserts, or all of your guilty pleasure foods, the recipes in your Cooking Bucket List book will guide your loved one through a year's worth of exciting new culinary endeavors. We'll cheers to that!
Pro tip: Simplify your photo book creation process by using our cook book template.
We recommend this gift for:
Foodie Friends: If your friend loves food, they'll love this book! Whether they already have a mental list of go-to recipes and need a solid excuse to never stop making them, or are looking for fun new dishes to try, a Cooking Bucket List book will help them fill every day with the activity they love most.
Coworkers: It can be hard to find the perfect gift for coworkers, but look no further than this creative take on cook books! It's personal enough to show your coworker that thought went into their gift without crossing into any overly-personal territory. Curate your recipes with them in mind by including family dishes if they're a parent, cocktails if they enjoy an after-work drink, and fun finger foods if they're known for hosting!
Parents & Grandparents: Giving your parents or grandparents a fun cookbook to make their way through together is a beautiful way to not only celebrate food, but celebrate their relationship as well! Include the recipes that have stuck with you from childhood or put a spin on your family classics; it's an adorable nod to the little things you'll always remember!

---
The Story of Us Book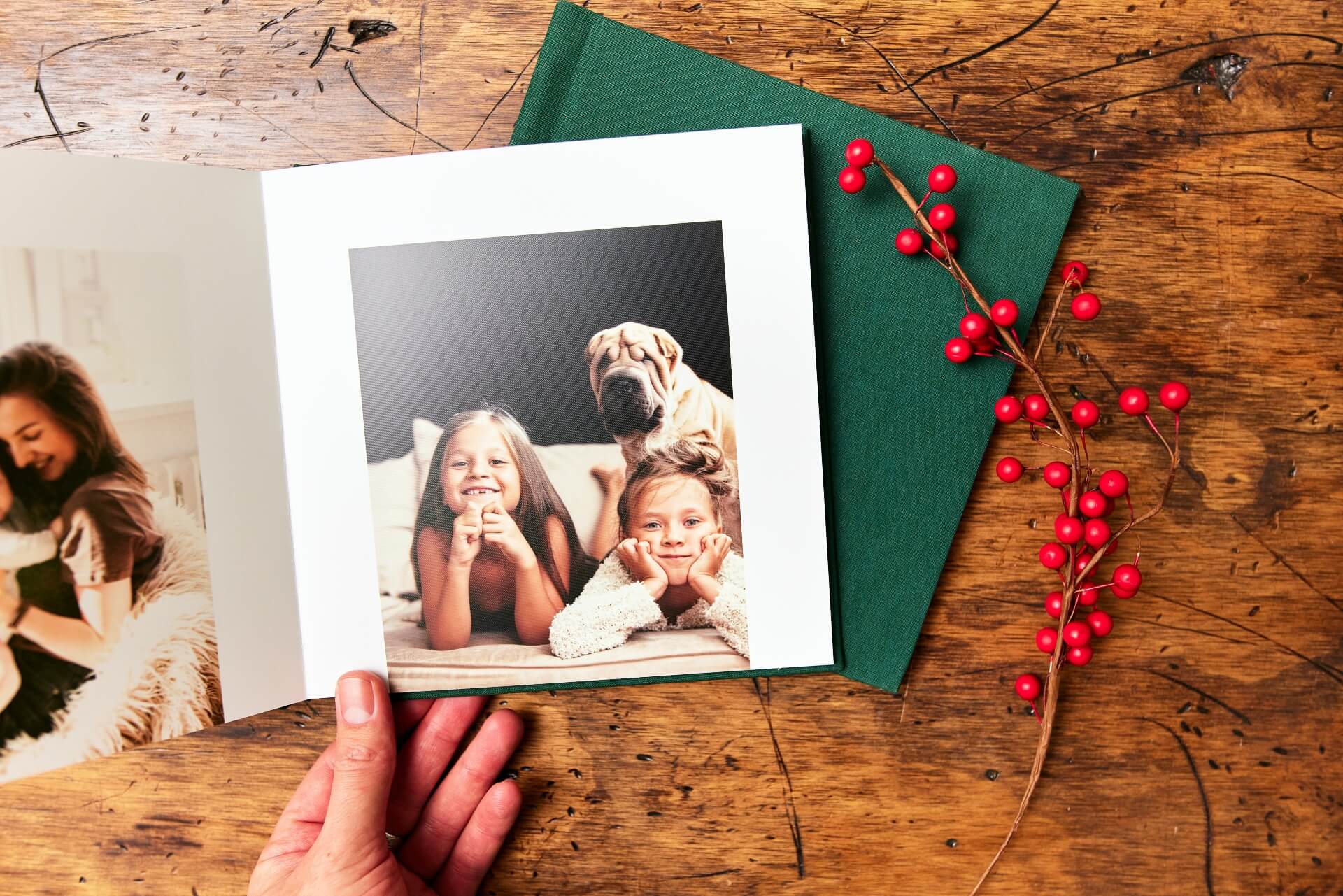 A Story of Us book is a lot like a Year in Review book – but, more. Look as far back into your family (or relationship) history and watch your story unravel on the pages of your photo book. Include the pivotal moments that changed the course of your life (did Grandma and Grandpa both get a job in the same restaurant? Did your parents buy the house next door to your future husband's cousins?) and the greatest milestones to capture your story in all its glory.
We recommend this gift for:
Families: Imagine a family tree in book version and you have yourself a Story of Us book! Create new family memories by having all hands on deck crafting and archiving as the holidays approach. When it's time to give gifts, you'll have a book that masterfully tells the story of how your beautiful family came to be. Share your hard work with siblings, parents, cousins, childhood friends, and anyone else who made an appearance along the line!
Newlyweds: In the months and years following your wedding, looking back at the history of your relationship is beautiful, emotional, and moving. To see how far you've come – and imagine all the amazing moments left ahead – is a gift like truly no other! Include messages or letters from the days of first-date planning. Share those awkward first month couple photos. Build your way to the proposal, the engagement party, and the big "I do!" It's a book your future children will look at with wonder – and you'll be right there with them, filled with the shared wonderment of the love you found.
Parents & Grandparents: Surprise! The "story of us" can actually mean "the story of them." A Story of Us book for your parents or grandparents is a meaningful way to celebrate their relationship, while helping them celebrate each other. Let them see their love through the eyes of someone who has watched it grow their entire life. We promise: they'll cherish it forever.

---
The Camera Roll Book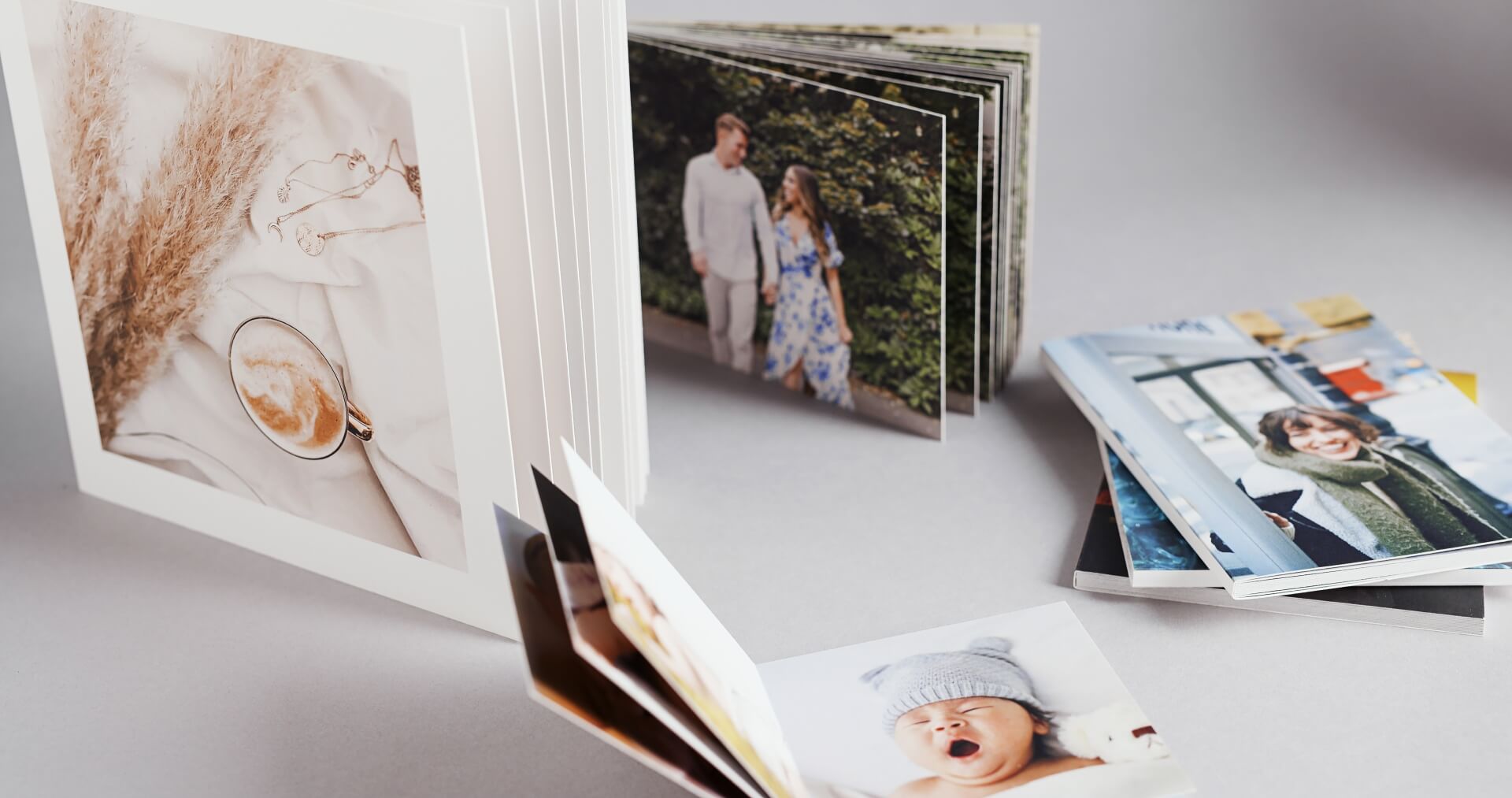 Sometimes creating an impeccable photo book is as simple as syncing your camera roll to your Printique galleries. Scrolling through your camera roll is an awesome way to remember hilarious moments from years ago, funny selfies, horrible outfits, and photos you never knew you had.
The key to a camera roll book? Don't stop at aesthetic pictures! Make sure you include screenshots, social media posts, and your favorite memes.
We recommend this gift for:
Roommates: When you live with people, you get to know each other really well – a little too well. Create a camera roll book to laugh at the highs and lows of the latest lease cycle – from landlord texts to morning-after-the-party pictures, it's a gift you'll treasure forever, no matter how hard it may be to flip through the pages. Create a copy for each of your roommates to check multiple loved ones off your holiday list at once!
Friend Groups: We love a Camera Roll book for friend groups for many of the same reason we love a Year in Review book: it lets you reminisce on a great year, laugh at shared memories, and hear stories that may have missed you the first time around. To totally nail the Camera Roll book, collect a minimum number of contributions from every group member that only you see. Until the book is in its final form, keep everybody's contributions secret. When everyone receives their book, they'll be filled with laughter and surprise with every page turn. Cue the chorus of "Where did that come from!?!?!?"
Best Friends: If you have a best friend that you share everything with, it's likely you've already seen all of the content on each other's camera rolls – but that doesn't mean it's not still hilarious to reminisce! Take this book to the next level by scrolling as far back on your camera roll as possible; browse your snapchat memories, iCloud storage, and desktop syncs for photos from years ago. You'll have an artifact of you and your besties adventures in your hands in no time!

---