As any small business owner will tell you, adding public relations and branding tasks on top of your business responsibilities can feel like too much; They'll also tell you how crucial it is.
Enter the targeted greeting card. Equal parts PR and brand management, a greeting card is the perfect touchpoint to stay connected and top of mind during the most critical times of the year. We recommend sending these intentional greeting cards at a few specific points.
Explore our tips below to see how greeting cards can play a role in your industry!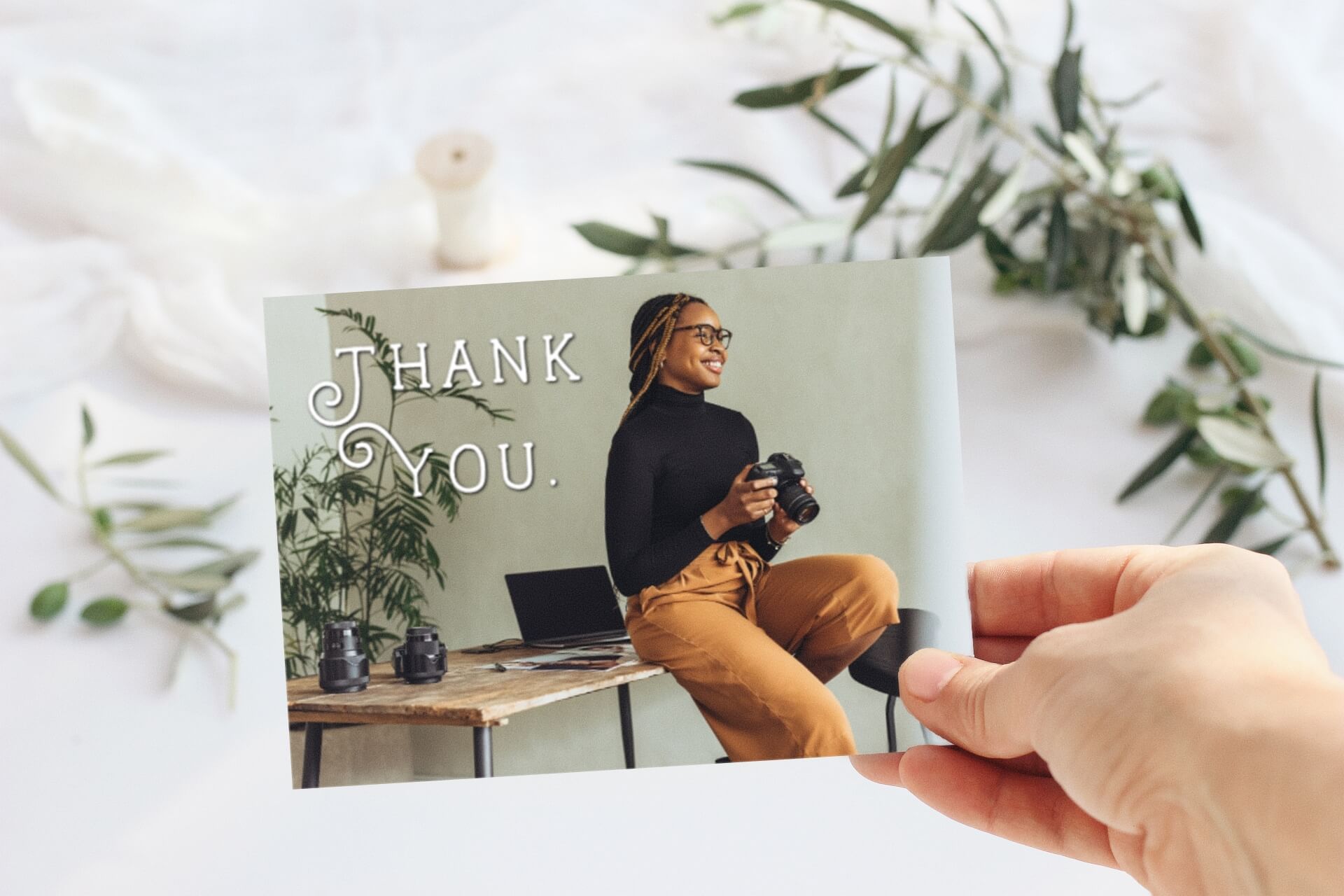 If you're running a photography business…
Send them as you approach the one-year anniversary of previous bookings; If you did photography for a newborn, an engagement, or a wedding, send a reminiscent thank you card as the anniversary approaches! This not only demonstrates thoughtfulness on your end, but can also inspire your client to book an anniversary session.
Send them at the end of the year; Not only does this keep your foot in the door as clients head into a new year, but it makes you top of mind during prime photo session season – from family holiday card shoots to intimate photo sessions for the gifting season.
Send them for birthdays; If you know when your client's birthday is, invest the less-than-$5 cost of sending them a customized birthday card! This lets them know that you're thinking of them on their special day – and it doesn't hurt that they may have some extra spending money on hand during this time of year.  Make this card extra special by offering a special birthday booking price or custom discount code to your print shop.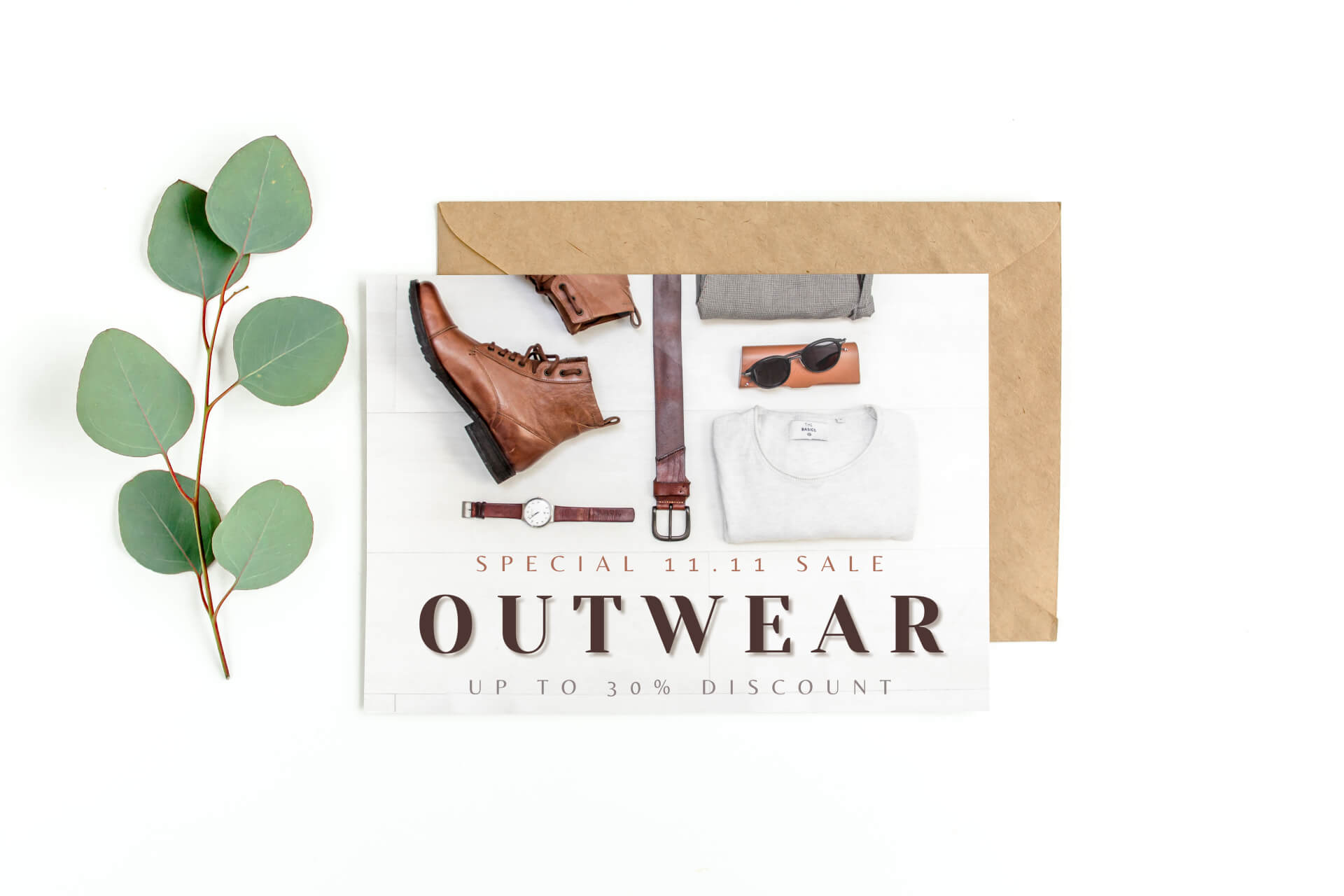 If you're running a retail business…
When you're responsible for the success of your business, you're responsible for making as much noise around your products as possible. From social media to advertisements, letting people know that you exist is the first step when it comes to achieving your business goals. Mailed announcement cards are an easy and approachable way to get new eyes on your products when you're first starting out!
Email marketing is laden with rules, that if broken can land your company with some (at the very least) inconvenient punishments. Mail sent the old-fashioned way, however, simply has to be post-marked. Utilizing carrier routes will have your announcement cards bulk delivered – for a discounted price – to every home within a certain delivery area; This allows you to target customers within your delivery range or near your store front, which is critical when you're starting small!
Start by focusing your cards on big announcements – from sales to grand openings and product launches. As your company grows, you can curate your mailing list to send specific materials to certain buyers based on their shopping history – or lack thereof.
If your success relies on networking…
There are a number of industries that are influenced heavily by networking and word of mouth. If you operate in one of these industries, don't miss out on what customized greeting cards can do for your business!
Take the wedding industry for example; Brides talk! The success of any wedding-related service is going to rely on glowing recommendations. Thank you cards are a fantastic way to make sure your happy clients spread the good word. Be blunt – let them know where they can leave you a positive review if they were happy with your service. If you want to get extra creative with your thank you card's efficiency, add a QR code! Direct this code to your review page or social media channels to make it easier than ever for interested clients to connect with you.
Networking is also a critical part of the home industry – whether you're a real estate agent, a decorator, a landscaper, or anything in between.  Sending thank you cards – either soon after a project or as an end of year salute – is a great way to maintain strong relationships with the people you've worked with. They allow you to communicate with your clients in a cordial way; Bonus points if you direct them to where they can leave a positive review or refer a friend!
---