Matthew Clark is a fine art ocean photographer based in New York. His impressive photography of large, dynamic waves is available in archival limited editions.
Over the past 20 years, Matthew's wave photography career grew from a surfboard and disposable camera, into creating fine art prints of breathtaking New York waves.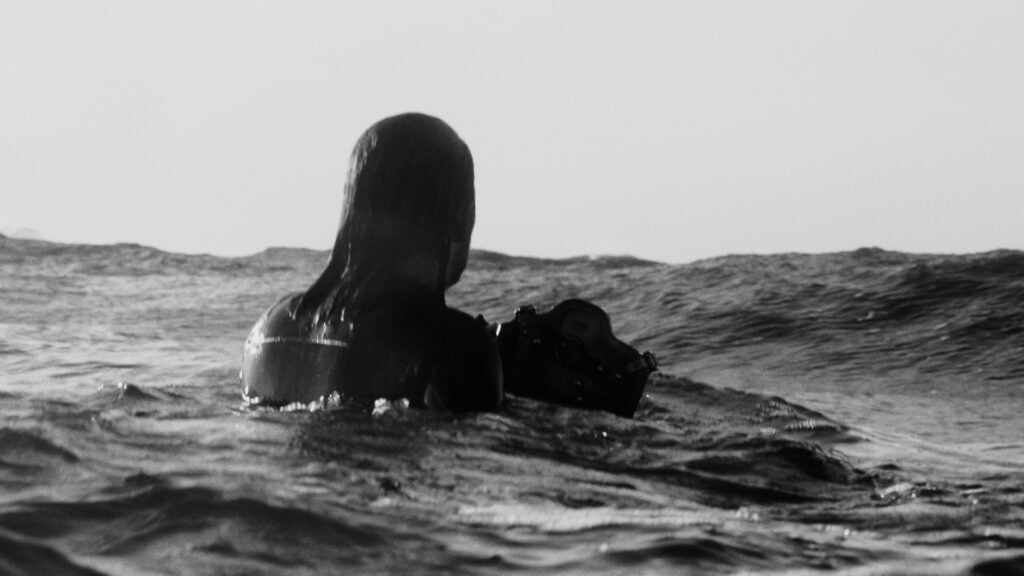 "It developed as a way of continuing to be in the ocean when I was in High School. It started as myself being really involved in surfing, loving it so much, and then forgetting about school and basically doing so poorly in school that I was grounded by my mom, who took away my surfboard. So, I used to buy the old disposable film cameras from the local drug store and go out, not on a surfboard, just swimming, and take photos of a friend who was surfing."
What started as a hobby with friends turned into a career when Matthew started traveling the world as a professional surfing photographer.
"I started shooting action shots of people surfing, and it was really impressive to take photos of people surfing in the water versus shooting them from the beach. What I slowly realized was that I was more impressed by the wave than I was by what the surfer was doing. So, I started to shoot more and more photos of just waves with no surfer in view. And from there, I started to appreciate some of the shapes, the way that you can play with color and light, and some of the dramatic skies that we have in new york as a storm front passes by. And then, beyond that, it started to progress into capturing some of these moments that take place in the ocean that you don't even see when you're surfing because you're moving so quickly on a wave. And exploring some of the sculptural shapes that you'll find in a breaking wave, super dramatic."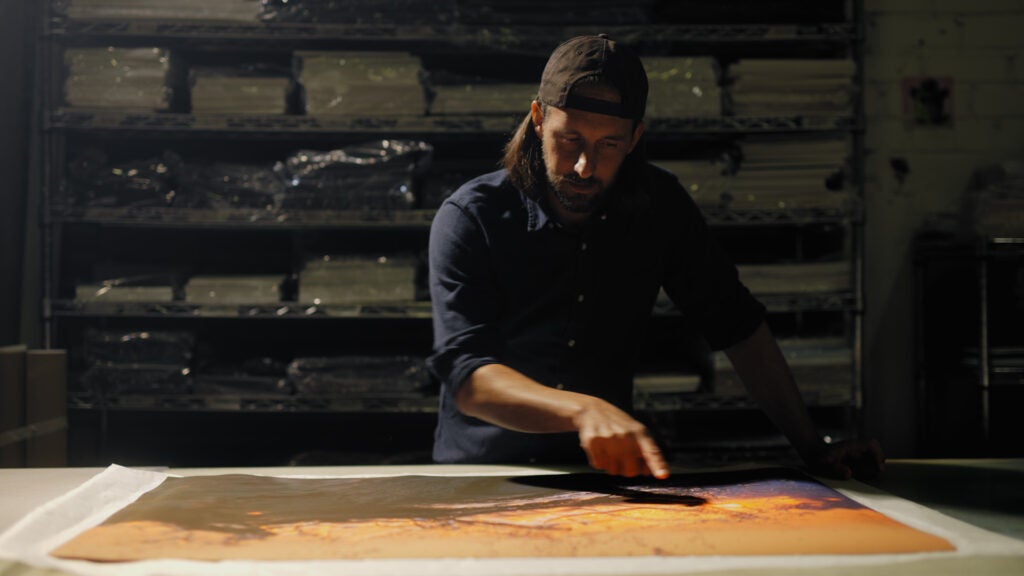 Matthew started creating fine art prints later in his career once his work started getting published in surfing magazines. He realized the scale of his talent and the artistry that goes into getting a perfect shot of every wave.
"Having my photo published in a traditional surfing magazine was really amazing; to see it on a glossy page. When it was published, it was a confirmation of my ability to take a good photo and to line things up in a scene I could almost control. For the prints that I'm making, when a painter paints their work, they're creating something that is completely unique with the strokes of their brush or the color. Every time they mix paint, it's something slightly different, and that's a whole artistic choice. So for me, when I'm taking a photo, I'm making the choice of what lens to use, how many frames per second, the shutter, the aperture, that's all decisions I'm making.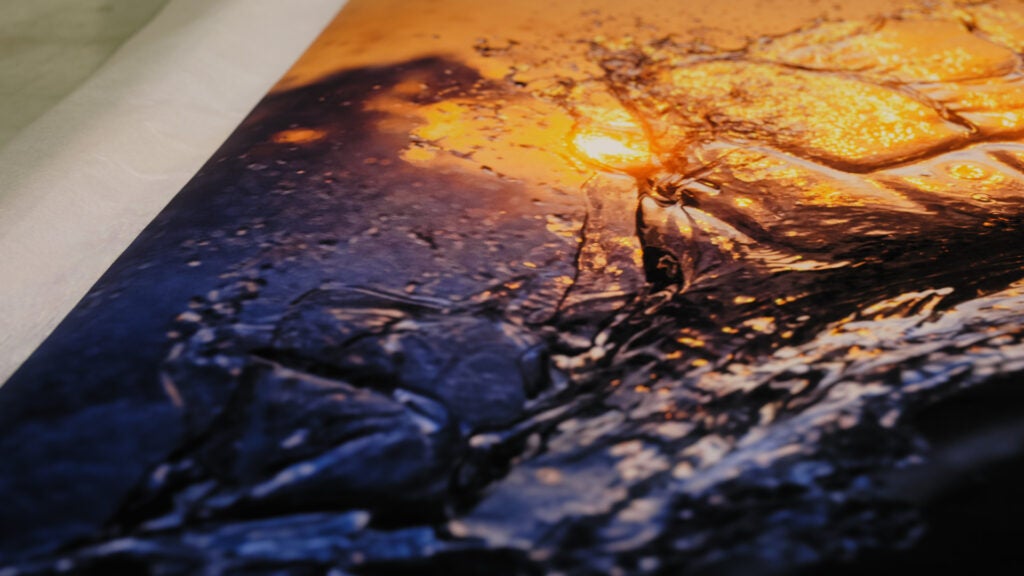 Matthew's work is available in extremely limited collections, as all of his pieces are 1 of 1. His intention behind this process was to honor the uniqueness of each wave
"When I take a photograph of a wave, that wave is completely unique, and I feel as if that should be represented on paper when it's printed. And as an artist, I'm trying to give the collector something that is incredibly special and personal to me. They're interested in collecting a piece of artwork, but they're also interested in collecting the art made by the artist. With the Hahnemuhle paper, I like to put the seal on the back, it's an edition of 1, completely special, and it represents a wave that broke on the beach of Long Island that is completely unique and special as well."
Learn more about Matthew Clark in our Artist Spotlight video on Youtube:
Follow Matthew on Instagram and view his work on his website here!
Create your own prints like Matthew with our Giclee Fine Art Prints