In the hustle and bustle of the streets of any city or town, artists are quietly working and honing the skills of their craft. A true creator never stops challenging themselves and improving their art. We are carving out a small corner of the internet to showcase these artists, dreamers, designers, and entrepreneurs. This month, we are sharing the story of Sheetal Sheth.
At the core of her story, is a life curated by activism, compassion, artistry and strength. Everyone has a story worth telling, more importantly everyone has a story worthy of bringing to life with print.
Can you share some of the key milestones in your career journey, from your early days in acting to your authorship and activism?
I have been working in community service my whole life. My parents were very active in our local community and set the example for how important service is. I remember when I was in high school, the district enacted a new mandate where you had to complete 60 hours of community service (over 4 years) in order to graduate. It was sadly very controversial and became quite the debate in my town. I remember feeling very disheartened that giving back to your community became a culture war.
As far as my career, it has been 25 years since I have been working professionally and it's impossible to distill down. But I can tell you that some of the lows were as defining as the highs. Losing jobs because I wouldn't change my name left as much of a mark on me as seeing my very first film in the theater. When I started out, people like me weren't cast as the leads in mainstream film. When I look back at my film and TV work, I feel very proud at the broad range of characters and stories I was able to share. Most of my films were the first of their kind for the communities they were representing or the stories we were telling. I am most proud of the bold choices and indie grit behind all of the projects I was involved in.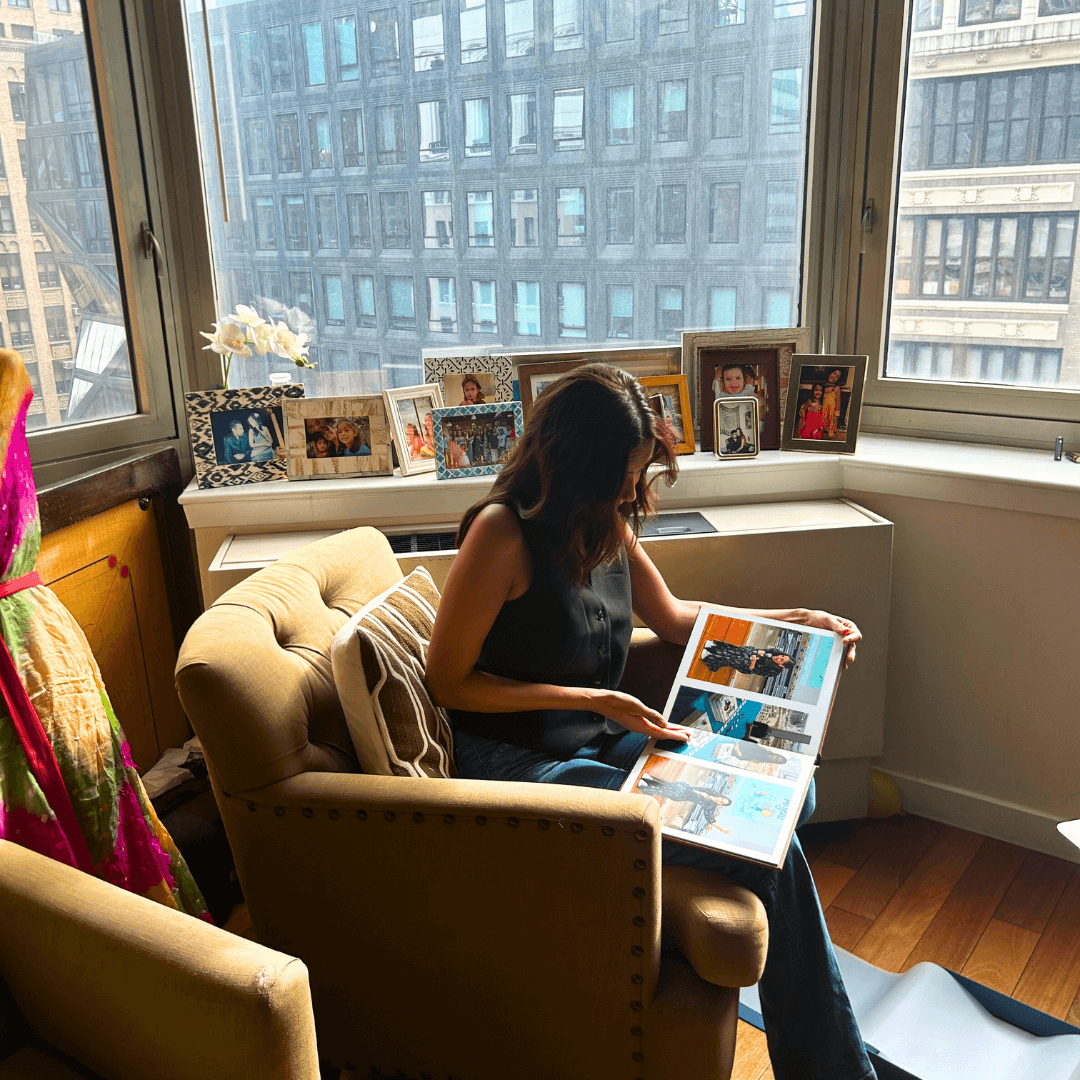 (12 x 12 Vegan Leather Photo Album with Luster Pages – Printique)
From several pilots that never made it to air to ABCD, American Chai, Looking for Comedy in the Muslim World, I Can't Think Straight, The World Unseen, Three Veils, Grin, Future States, Family Guy, and so many more…I feel like I am just getting started.
When I created the Anjali series I couldn't have imagined the welcome it received. It became bigger than I let myself believe. Isn't that so interesting? You get so used to getting scraps that you get accustomed to not dreaming too big. But the books connected.
Printing your life's journey in an album or a book can be a powerful and transformative experience. How does curating your memories and milestones in this tangible form impact your connection to your life's narrative and the way you reflect on your journey?
It brings up a lot and reminds me to be kinder to myself. And also, that I have so much yet to do.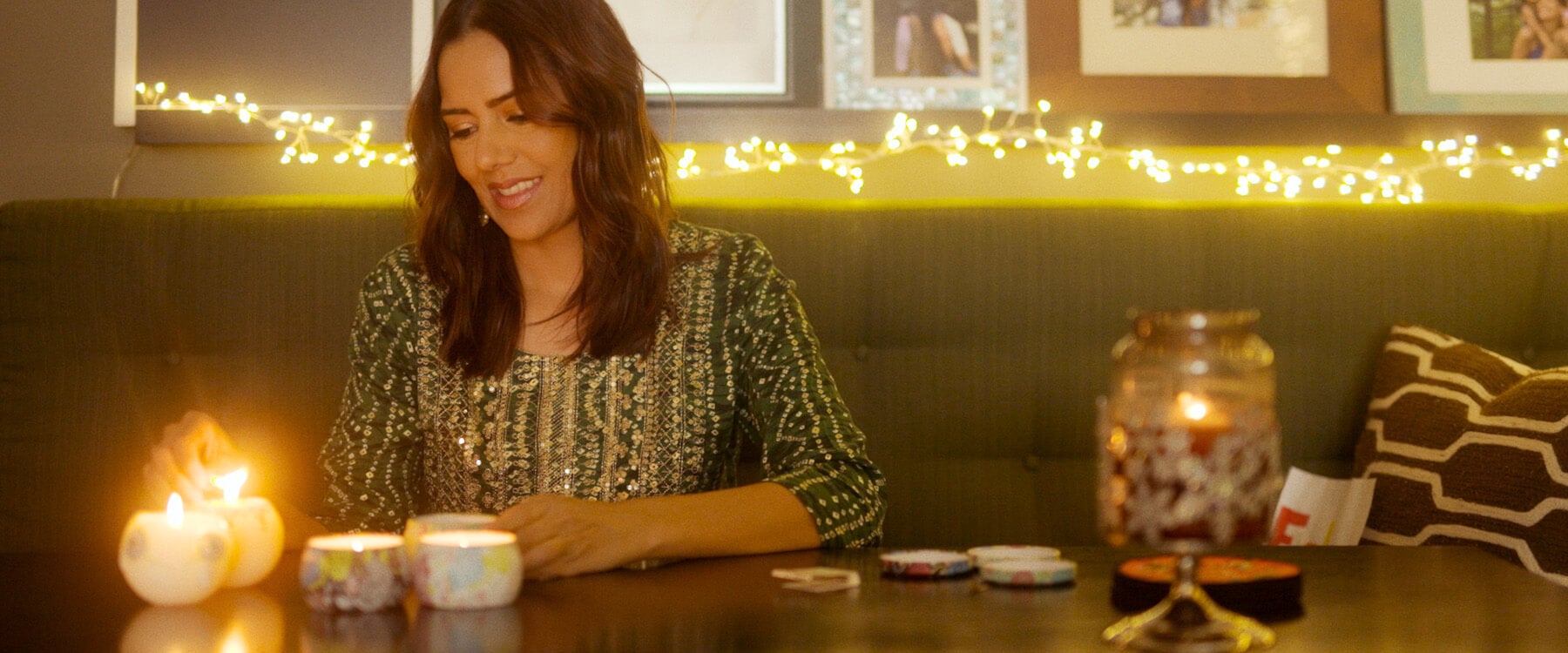 How has your identity and heritage influenced your career choices and creative pursuits?
They go hand in hand. I feel very lucky to have such a strong value system and connection to India. I live very differently than the 'traditional' but I give that same value system credit for keeping me anchored.
Diwali is a festival of lights and celebration. How does your family celebrate Diwali, and what does this festival mean to you personally?
Diwali, the festival of lights, is all about the light we all carry and the light we all share with each other. It's a beautiful time to remind us all to celebrate ourselves in a way that only we can. I grew up making rangolis with my mom in our home and going to the temple every weekend for traditional ceremonial rituals and raas/garba dancing all night. I love creating new traditions with my own kids that feel connected to who we are. I love talking with them about how it feels best for them.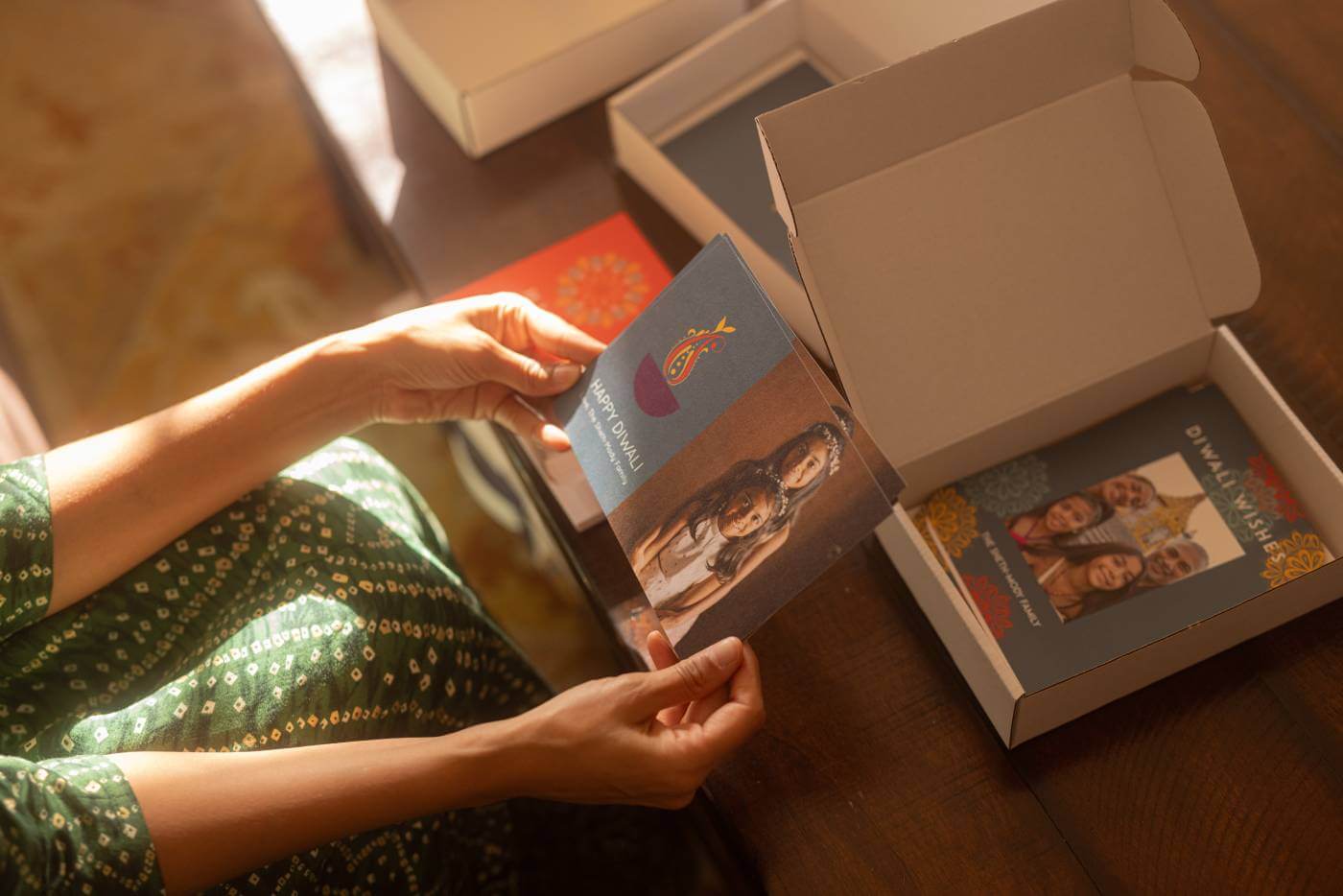 (Diwali Greeting Cards by Printique)
In your book "Always Anjali," you explore themes of identity and belonging. Can you tell us more about the inspiration behind the book and its impact on young readers?
I love meeting and working with students. One of the best things I have ever heard was "when I read your books, I feel loved." There is no better feeling and I get messages daily telling me what these books mean to not just children, but to their whole families.
When I was pregnant with my first daughter, I realized most of the children's books available weren't that different from what I had when I grew up. I refused to let my children grow up without seeing themselves as the heroes of books. We are failing our children if we aren't making sure they are consuming media that reflect the whole world.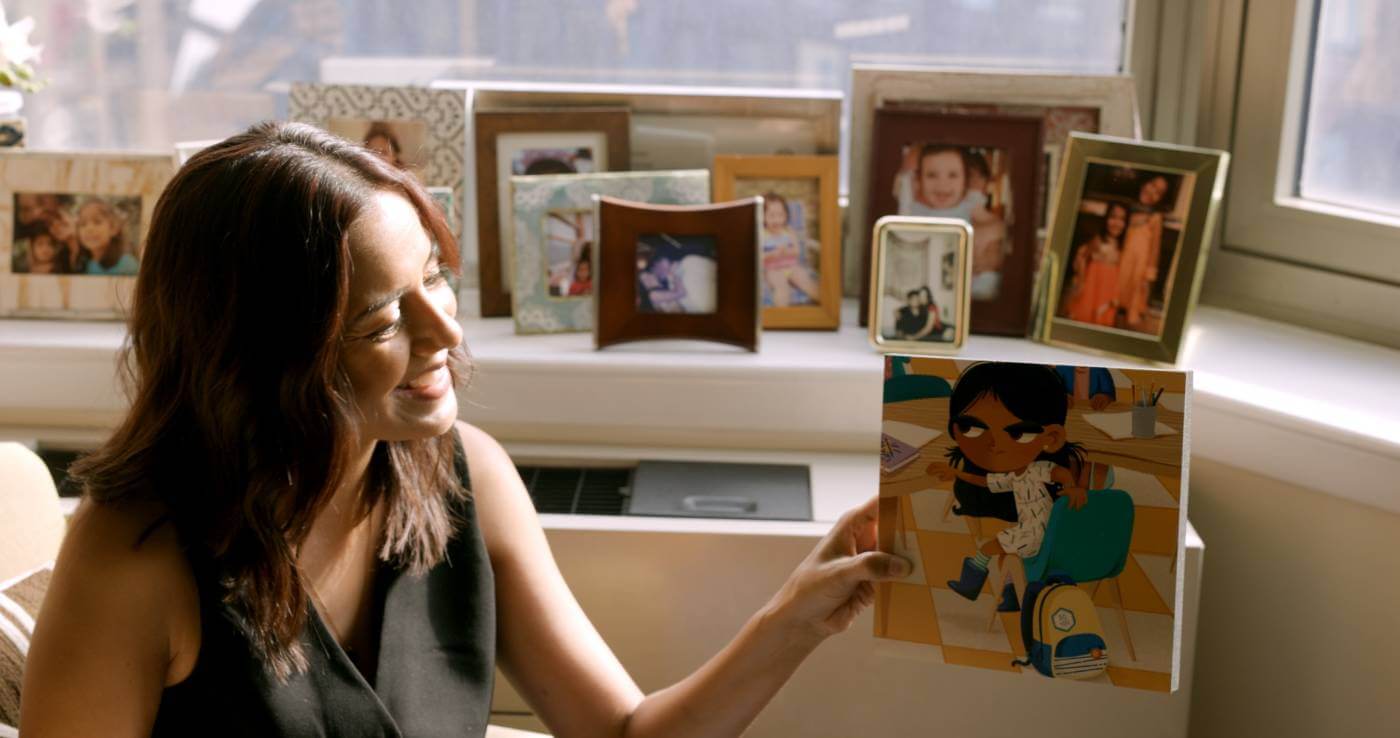 (8×8 Photo Tiles by Printique)
As a mother, how do you incorporate your cultural traditions and values into holiday celebrations with your children? Are there any special traditions or stories you pass down to them?
Storytelling is a big part of this. And then also being very honest about how some traditions dont work for me but that they can make their own choices and believe what they believe. It's all about exposing them to as much as possible so they can be as informed as possible and have big hearts at the core of it all.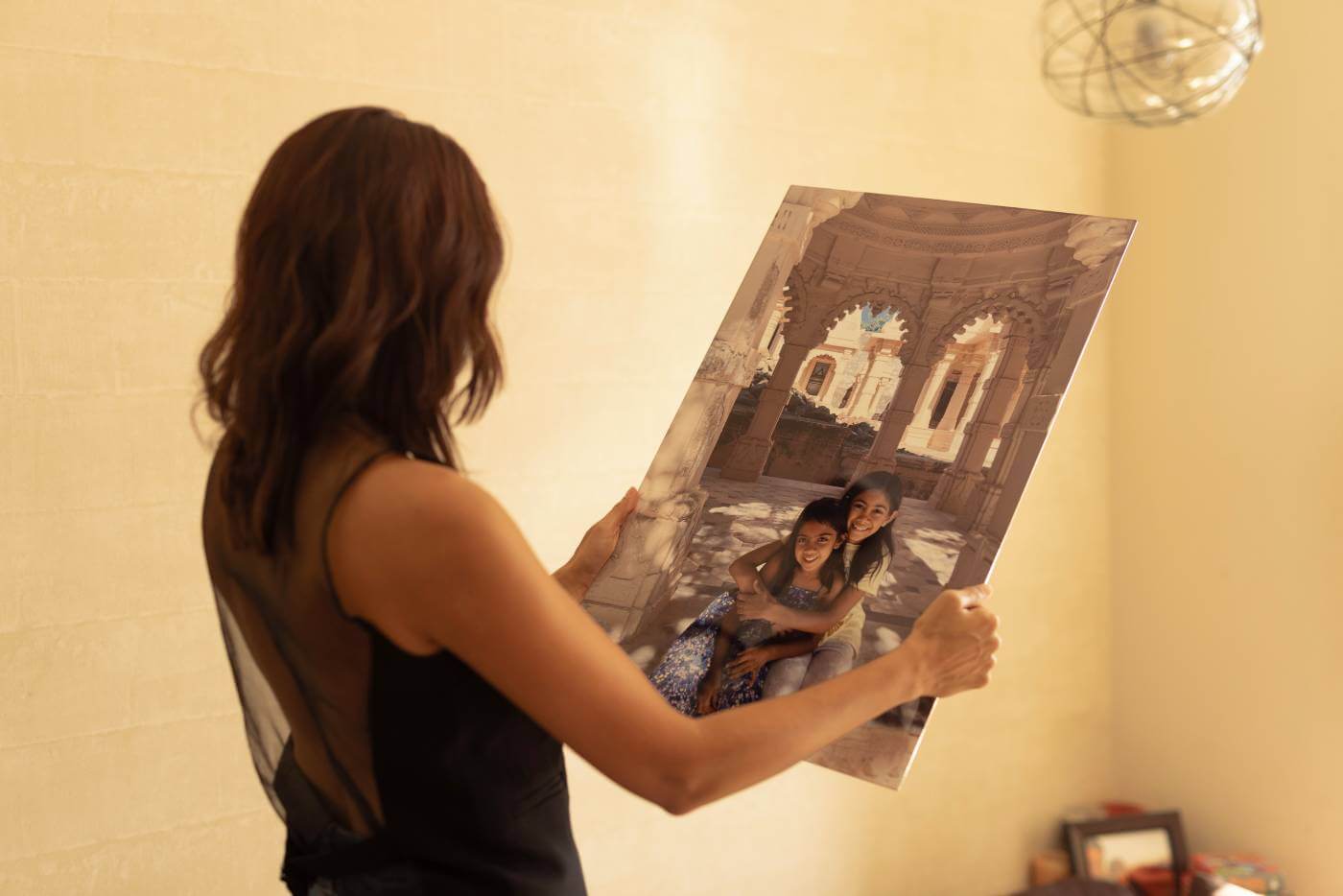 (16×24 Metal Photo Print by Printique)
Your journey with breast cancer is both inspiring and courageous. Can you share some insights into how this experience has shaped your perspective on life, work, and advocacy and also about the book "Making Happy"
I wrote the book that I was looking for when I was diagnosed. It's astonishing to me that whole industries are afraid to talk to kids about the real things that may scare them or make them sad. It's a part of life and we are failing our kids if we arent giving them guidance and the tools to navigate the hard times. This book is a love letter to anyone struggling and I am grateful it is in the world.
As far as my life, I can tell you that I think about what I want to leave in the world with every decision I make. I know my life can change in an instant, as it has before. And I am very cognizant of what kind of footprint I want to leave behind.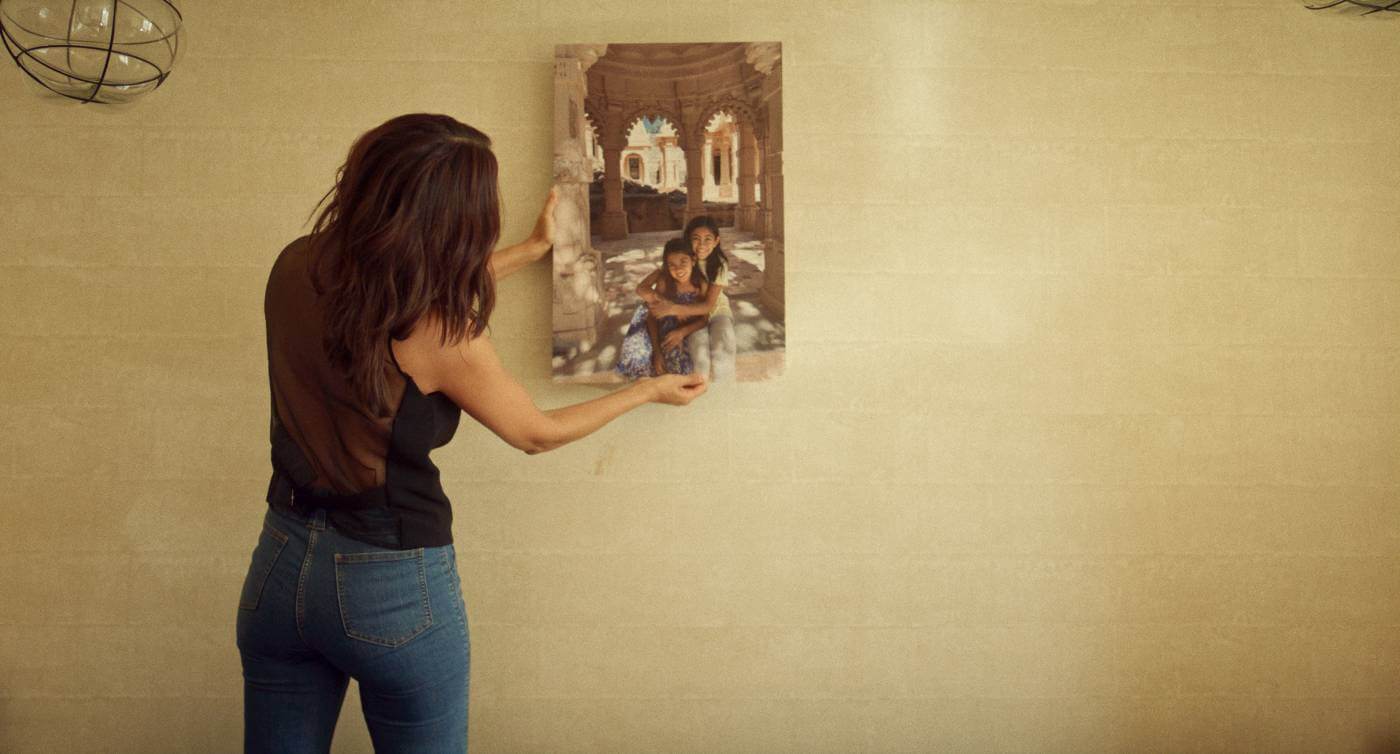 (16×24 Metal Photo Print by Printique)
What advice do you have for individuals facing health challenges or personal setbacks who are looking for strength and resilience to overcome them.
While grief is universal, it is also the most singular experience. There is no one size fits all remedy for anything. But you are stronger than you know and braver and more capable than you can imagine.
Can you share some upcoming projects or initiatives you're working on that our readers can look forward to?
I have two new books coming out next year, Bravo Anjali and Raashi's Rakhis. I have a feature film in post production, Hummingbird, that I can't wait to share. I also will continue my advocacy so if anyone is looking to get involved in any of the organizations I work with, please reach out.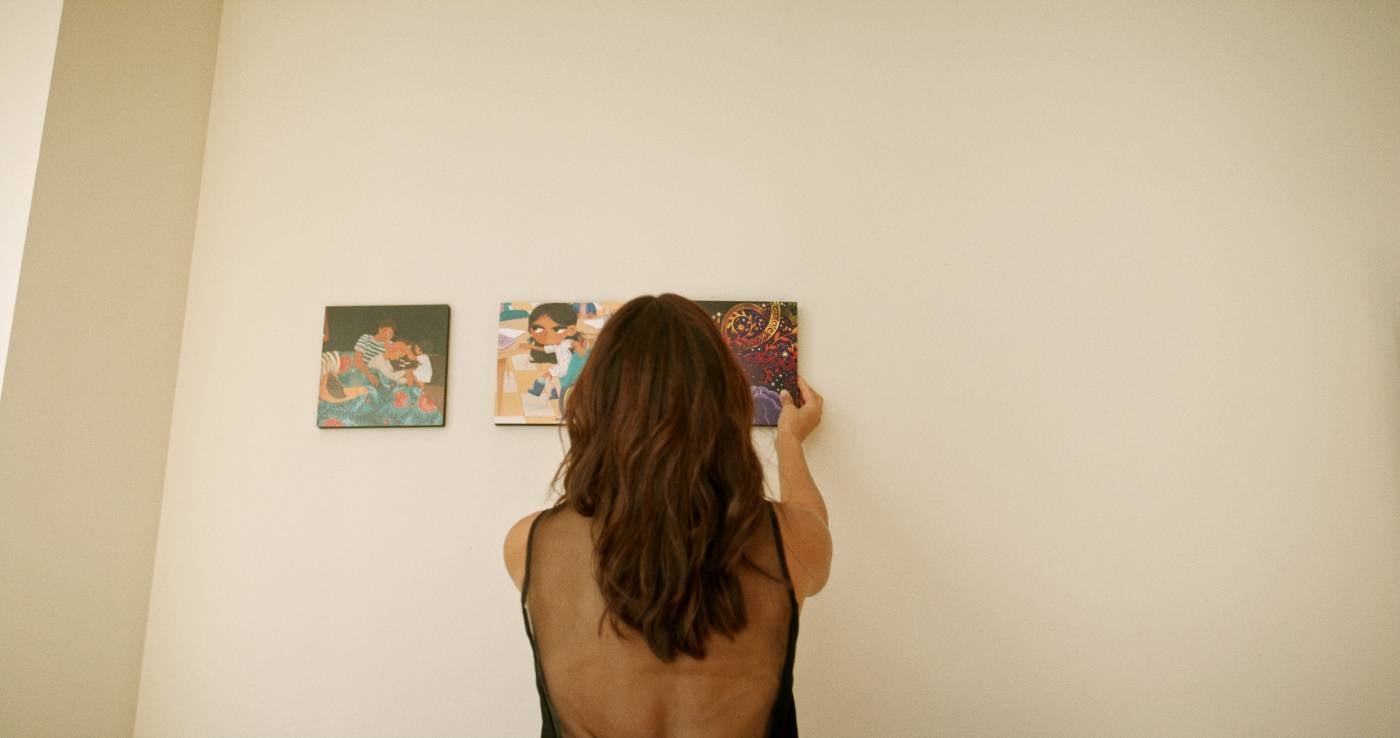 (8×8 Photo Tiles by Printique)
We want to thank Sheetal for opening her home, her creativity and her passion with Printique. Together, we fashioned a 12 x12 Vegan Leather Photo Album with Luster pages titled "Sheetal Sheth – My Way." We also printed a 16×24 Metal Print with a white, satin finish to hang in her home along with 8×8 Photo Tiles of her artwork from her children's book. And finally, Sheetal chose Diwali Greeting Cards to send to her friends and family during the celebration.
If you are an artist or know an artist and would like to be collaborate with Printique, drop an email to libby@printique.com. We look forward to hearing from you.