We are thrilled to announce acrylic prints are now available to our customers. They are the perfect way to display your photographs and artwork in a sleek and modern way, creating a focal point in any room in the home or at your workplace.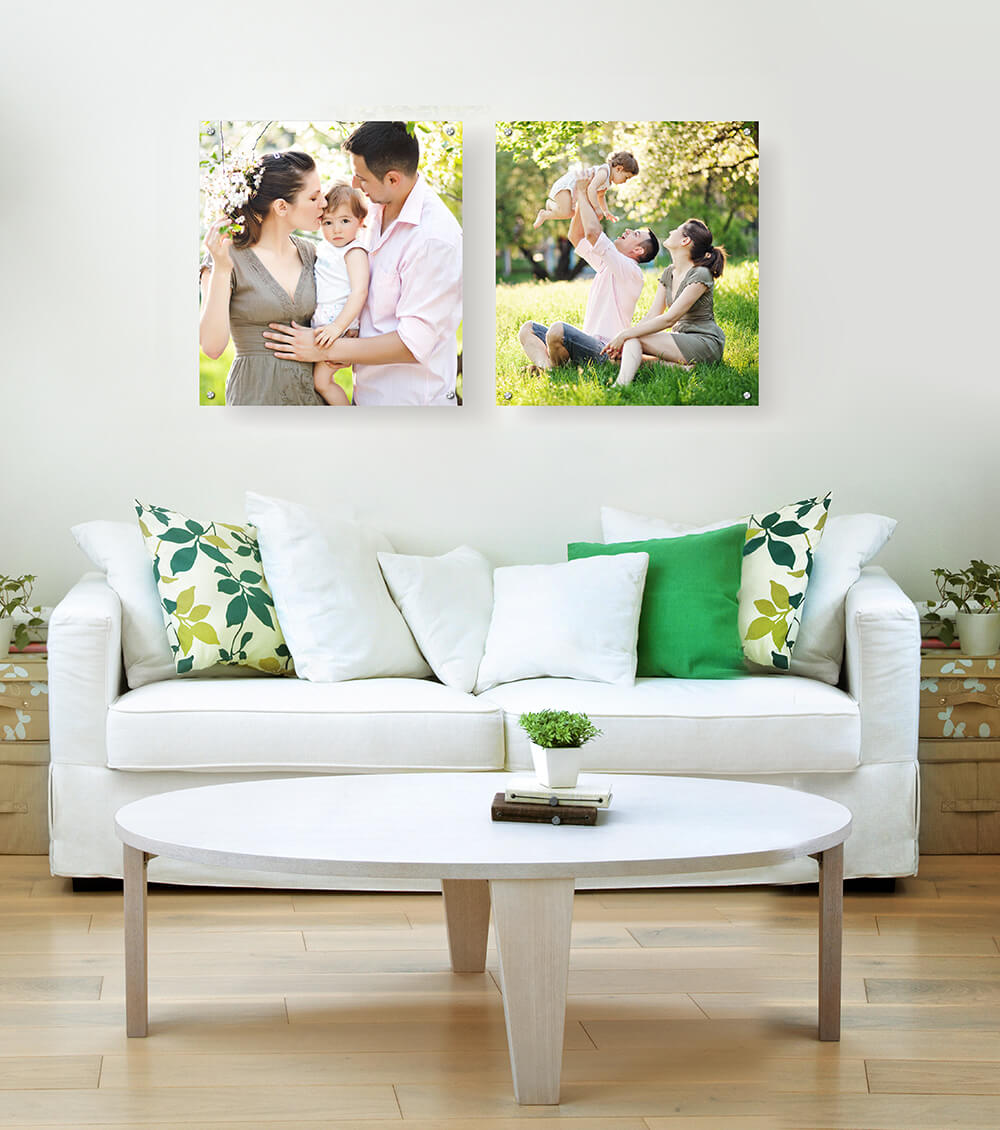 Benefits
Durability – Each print is hand-engineered in our lab, using state-of-art technology and each has a sleek aluminum backing for added durability so it will last for generations.
Appearance – Sleek acrylic prints provide modern, high-definition impact wherever they're displayed. Crisp, sharp, and vibrant colors are printed on polished, optical-grade acrylic that is 100% free of impurities.
Budget – Acrylic prints do not need frames, the artwork stands on its own. This along with durability and longevity make it well worth the investment.
Details
Sizes: Currently 9 sizes ranging from 4×6 to 30×30
Thickness: .25″
Printing: Direct onto Acrylic
Backing: Aluminum
Hardware and Mounting: Easel back, floating frame or mounting posts (silver, black or gold)
FAQ's – Acrylic Prints
What is acrylic? Acrylic is a hardened resin that is made from polymers of acrylic acid. We use a Swiss-engineered inkjet printing technology to produce a glass-like, smooth surface that results in a high-resolution crystal clear print with great depth.
How do I clean the acrylic print? Like most artwork, use a soft and dry microfiber cloth. Dust your prints gently and regularly to keep your image looking its best. When storing the cloth, put it in a ziplock bag so the cloth does not pick up any materials that could scratch or harm the artwork.
Can my Android/iPhone photos be used for Acrylic Prints? Yes, however like any other print product, you need to make sure you have a high DPI/PPI. (dots per inch/pixels per inch) The larger you go with your print, the more important it is to have at least 300 DPI at 100% size.
What images look best on acrylic? This is subjective. However, very vibrant and colorful images will lend themselves best to this medium. But don't let that stop you from printing black and whites with deep shadows and hi-lights. No matter color or black and white, the details will be enhanced by this medium giving it an almost 3-D look.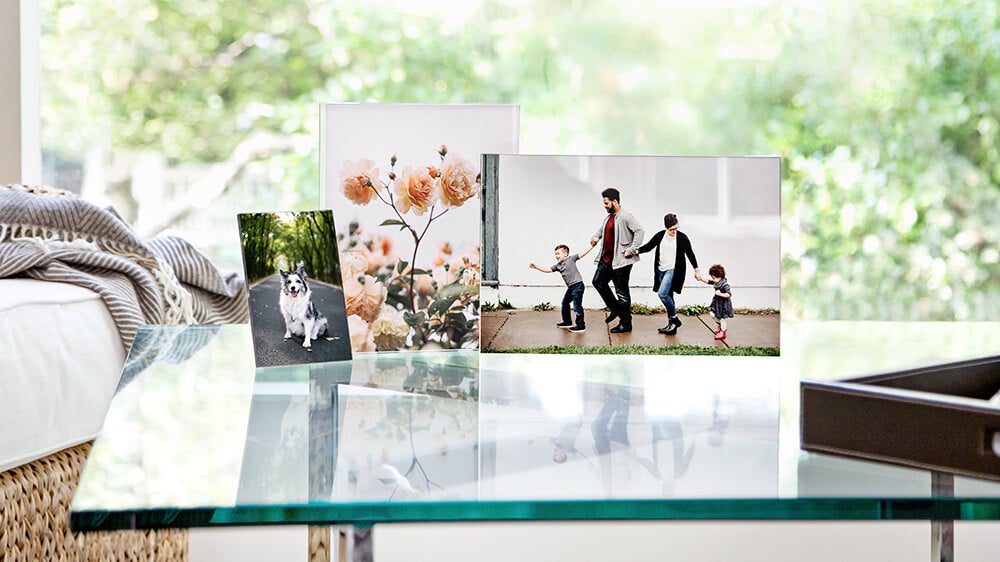 Ready to start your own masterpiece? Click HERE to start your printing journey.