The acrylic cover photo album compliments our current line of high-end, luxury photo albums. It stands head and shoulders above the competition, redefining the art of preserving memories. It's not just a protector of memories but a testament to elegance, providing a luxurious touch to your treasured moments. Crafted with meticulous attention to detail, the premium quality of the acrylic cover ensures your memories are showcased in the best possible light
So what sets our albums apart from the others? It is about quality and craftsmanship, we do not take shortcuts with your memories. We infuse your image directly onto thick, high-grade acrylic. It is not a paper print, sitting under an acrylic panel. Why does this matter? It matters because your image will be more vibrant and brilliant as opposed to details and colors lost with your photo sitting under the acrylic. These albums are not just photo collections; they are visual narratives to your memories and we do not take this lightly.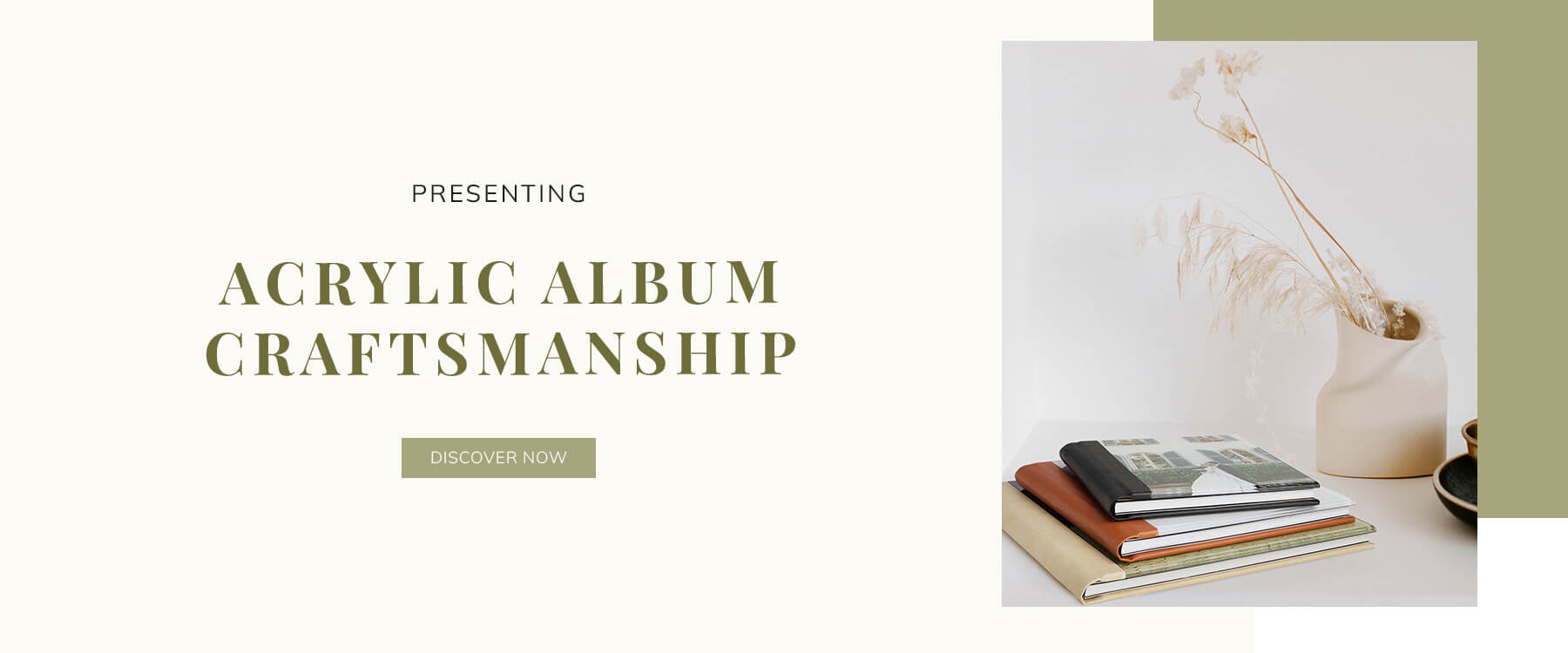 The sleek beveled edge adds a modern and sophisticated appearance, while the substantial quarter-inch thickness infuses durability and opulence. What truly sets our Acrylic Album apart is its ability to make your photos come alive, with colors bursting vibrantly and images popping off the page. The transparency of the acrylic intensifies the hues, transforming your album cover into a work of art. The lay flat design ensures panoramic shots are flawlessly presented, preserving every detail without any disruption. With various size options ranging from cozy 8×8 to grand 12×12, and the capacity to house up to a hundred pages. To add an extra layer of sophistication, each album comes in a stunning presentation box, securing your memories with a magnetic flap for both easy access and safe storage.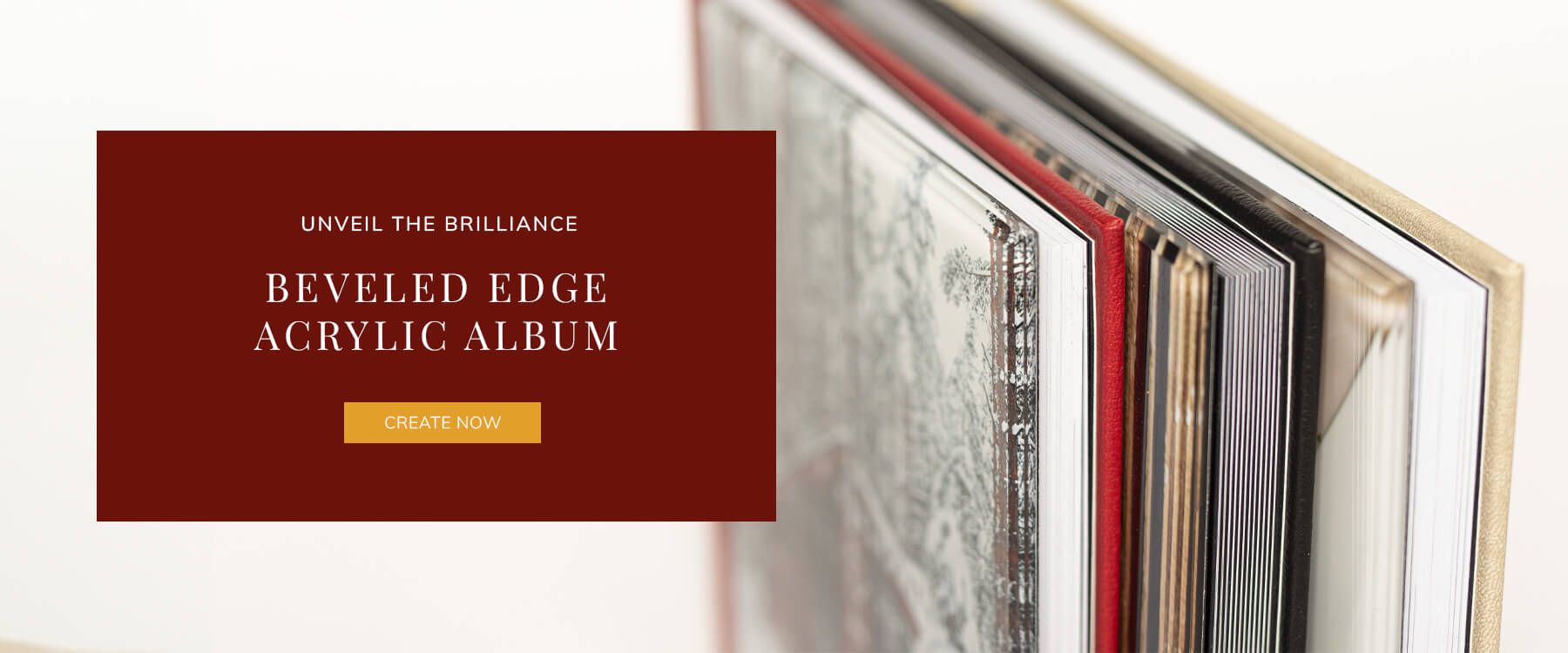 The Details and the Premium Difference

Quarter-Inch Thick Covers with Beveled Edges: Cover Image Infused into Acrylic
Lay flat Signature Design: No Detail Is Lost In The Crease
Silver Halide Printing: Unparalleled Quality and Longevity to your Photos
Choices: 12 Spine Colors, 8 Archival Photo Paper Types, and 2 Page Thicknesses
Vibrancy of Color: Comes To life With Our Acrylic Album Cover
Presentation Excellence: Every Album Arrives In A Stunning Gift Box
Sizes: Choose from 8×8, 10×10 or 12×12
Crystal Clear Memories – Acrylic Wedding Album
This particular collection of acrylic album covers is the perfect choice to showcase weddings. Whether you are a DIY bride or a professional photographer putting an album together for a client, the acrylic wedding cover album is for everyone. It offers a touch of elegance to an heirloom product containing valuable life prints that will last generations.
The transparent acrylic intensifies the colors, making every photo pop with warmth and depth. These albums are not just photo collections; they are visual narratives, so telling your visual story is easy.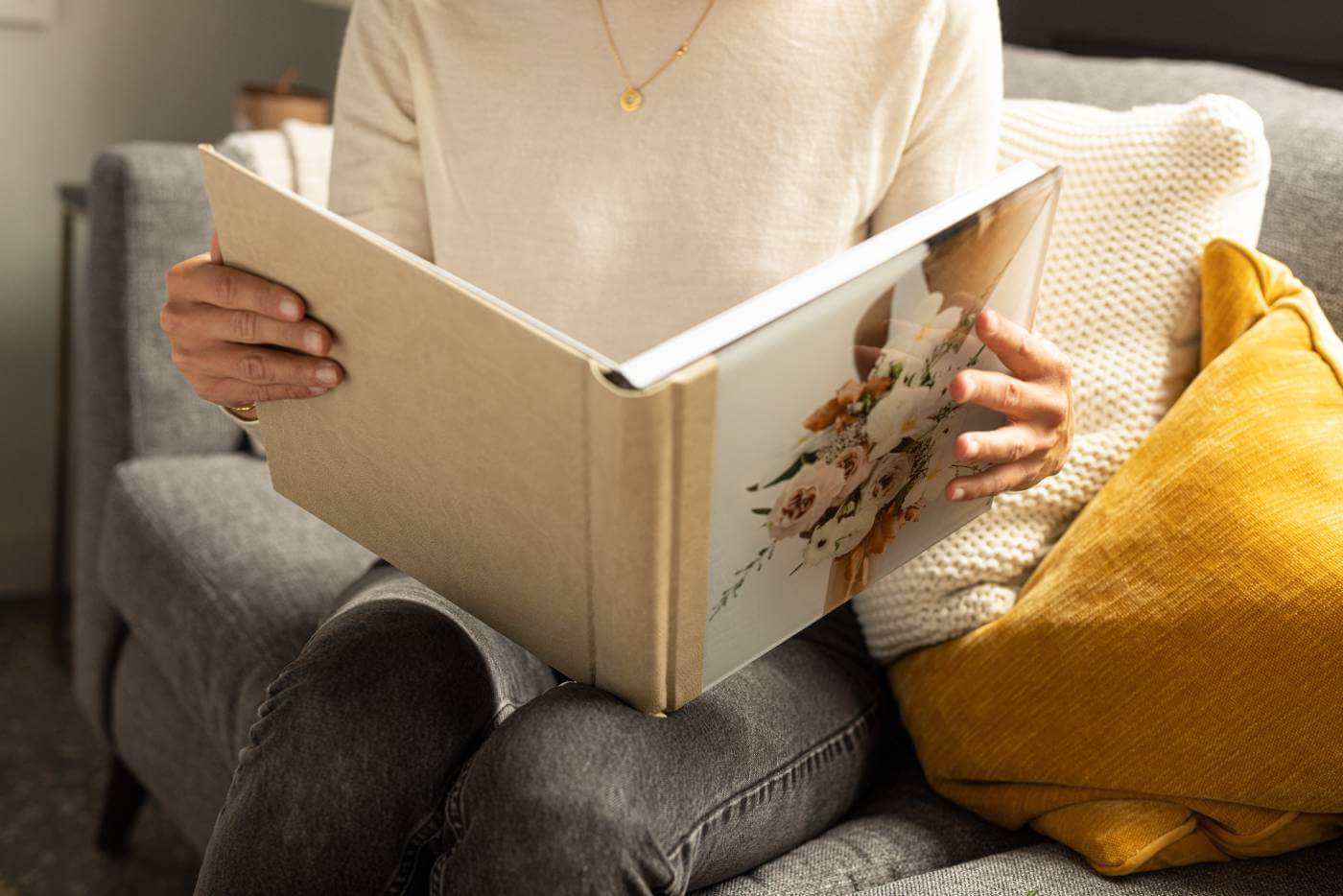 Let's not forget about the presentation of not only our new acrylic album, but of all our albums. Once the premium lay flat album is hand-assembled, artisians carefully place it into a stunning archival presentation box with a magnetic closure and wrapped in parchment paper. From our lab to your doorstep, quality is and always will be at top of mind.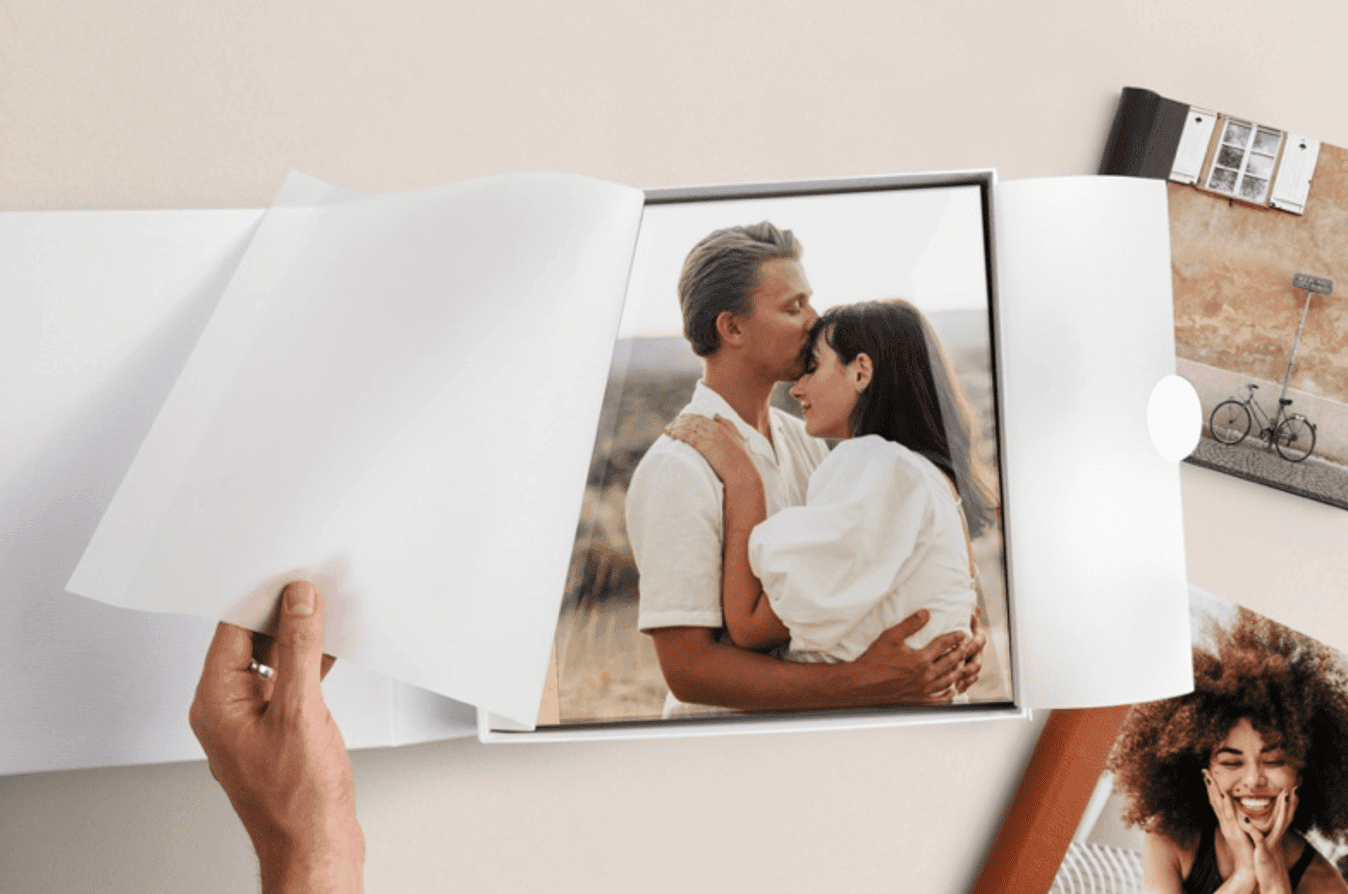 Crafted with precision and passion, these albums redefine archiving your memories. They have a unique power to transform ordinary photos into something extraordinary, a sensation akin to your images coming to life, almost as if they're leaping right off the page. Every image, every moment, gets the spotlight it deserves. Your Memories, Your Masterpiece. Personalized luxury of our signature layflat Acrylic Cover Photo Albums.