A custom photo book is a wonderful way to freeze life's fleeting moments.  Like any storytelling medium, the way you arrange your personalized photo book will determine the effect of your final product.
Looking for a fresh way to craft a photo book? Don't let a creative block keep you from creating the custom photo book of your dreams!  We've compiled a few of our favorite unique photo book ideas. Find one that inspires you and run with it!
---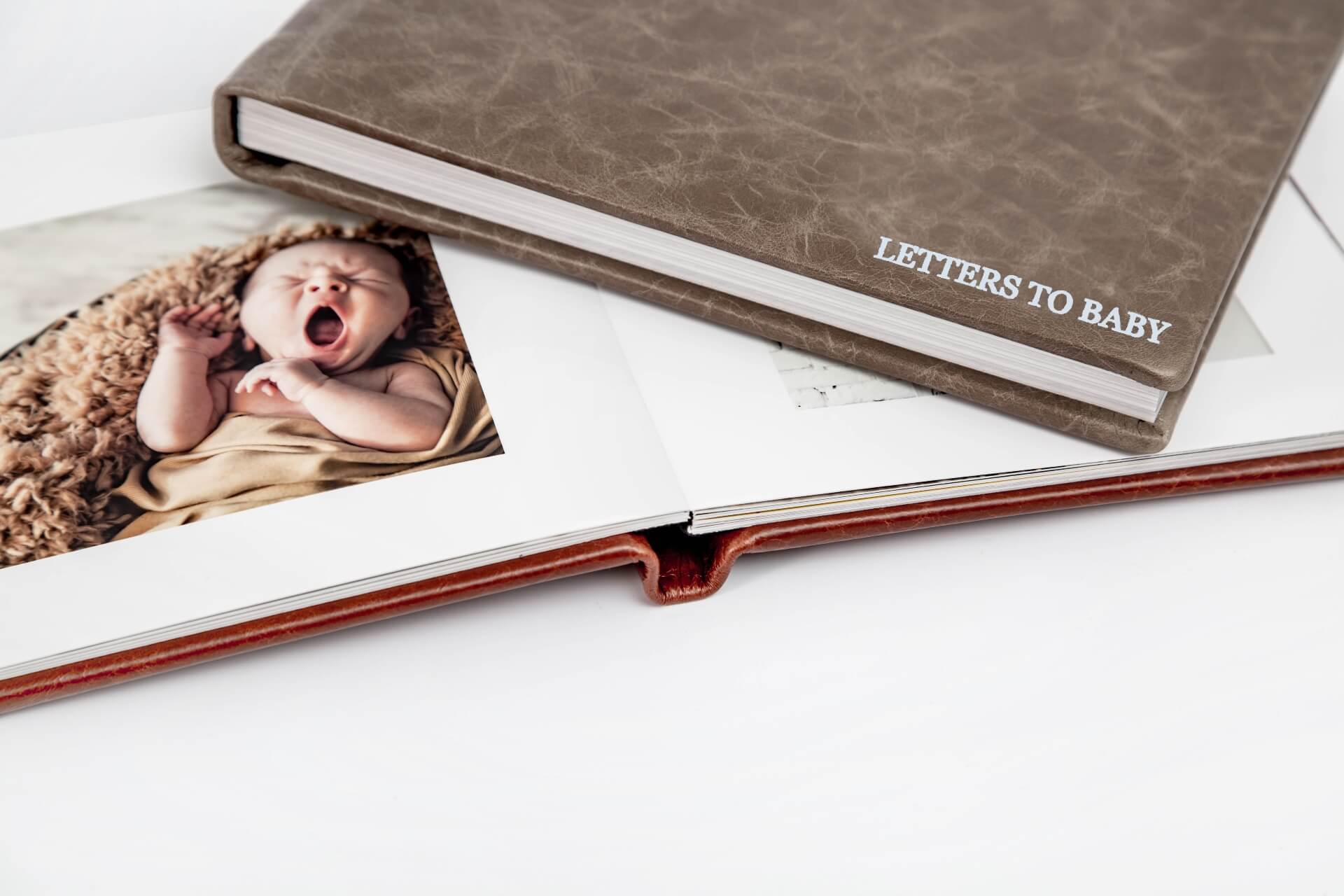 A Letters to Baby Photo Book
We love seeing photo books used to pass wisdom and advice on to future generations. In a Letters to Baby book, you can bestow your baby with words of love and guidance that will last forever.
Begin by deciding how you'd like to structure your book: Do you want each page to be dedicated to a different prompt, such as "When you don't know who to turn to…"? Do you want the book to function as a loose flowing story about your family's journey? Do you want to include anecdotes from earlier in your life?
Once you decide on formatting, your custom photo book will fall together seamlessly.
A Why I Love You Custom Photo Book
A Why I Love You book is a collaborative custom photo book that allows you and your partner to describe your love for each other genuinely and whole heartedly.  Both partners will have the opportunity to write statements of love directly to the other, to be paired with photos of the two of you together.  This book will serve as an endless reminder of the value and strength your love holds; Sometimes that can make all the difference.
We recommend incorporating the creation process for this custom photo book into a date night. Both partners can either write a letter to the other or answer a matching set of prompts. Then, have fun browsing through old photos together! You'll form a new memory while browsing through old ones! Pick the photos you want to include in your personalized photo book.
After that, all that's left to do is put your book together!  We recommend doing this with the help of our Mom & Me template.  This template makes it easy to aesthetically combine text and images.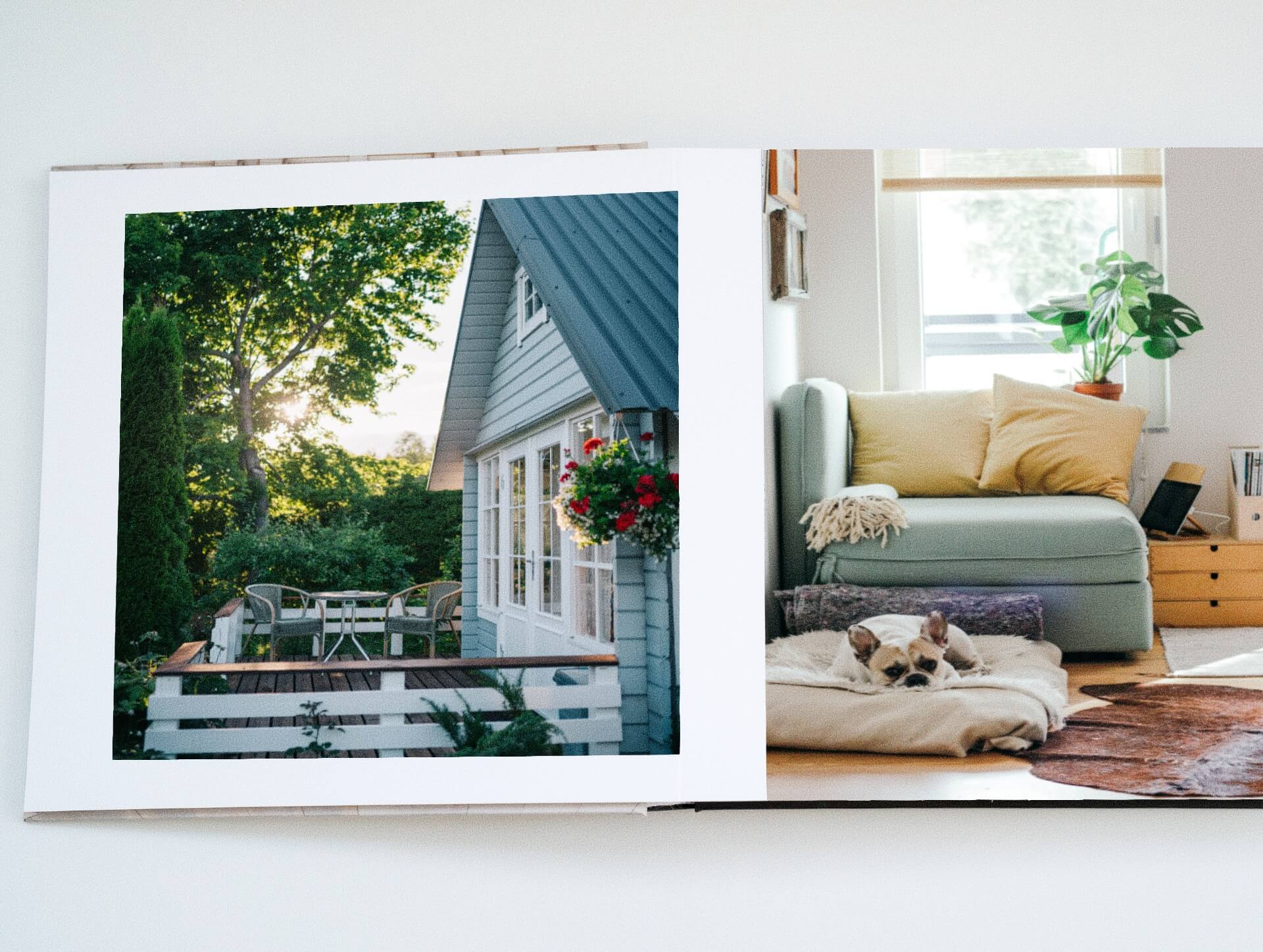 The Home, Sweet Home Book
The Home, Sweet Home custom photo book aims to capture the essence of the many places you have called home.  This custom photo book can utilize either text and image, or images alone – we personally recommend letting images speak for themselves in this personalized book.
Fill the pages with photos of the places you've lived – from your childhood home, to your college dorm room, to the Chicago apartment you shared with friends. Tweak this approach to highlight the pieces of home that speak to you, whether that means including a photo of the coffee shop down the street or the rose bush in the backyard.
A Words of Advice Photo Book
A words of advice book is a way to timelessly compile pieces of advice.  Like a Letters to Baby book, it preserves your words of wisdom in an aesthetic and timeless arrangement. Here's how we recommend adapting this ide!
Share the lessons you've learned in your life: "Words of Wisdom from a 50-Year-Old."
Structure your life lessons as an open letter to your younger self: "20 Things I Wish I Knew at 20."
Dedicate your photo book to the older members of your family: "By 70 I Hope to Be…" Include the accomplishments and characteristics of your relatives, alongside their pictures. This is a beautiful and heart-touching way to let your family members know how much you look up to them.
Each of these methods will allow you to combine photographs and anecdotes with the lessons you or a loved one wished to share.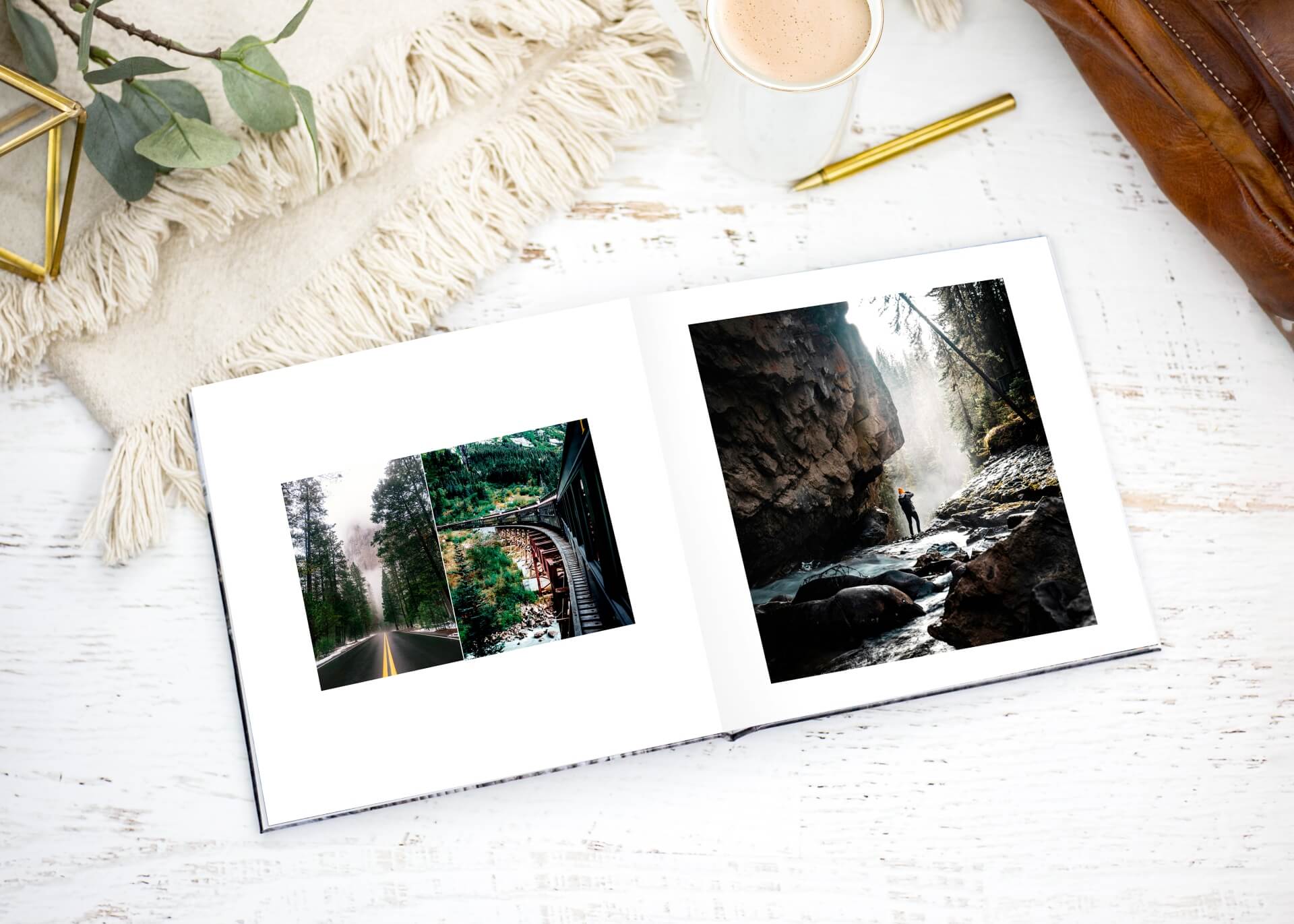 An Oh the Places You'll Go Book
This travel book blends a classic children's book with your greatest adventures.  Display your favorite adventure photos in an open letter to your children or future children.  Your journeys will be an example to them of all the places they can go in their lifetime – after all, their epics parents did!
If you don't have children in your life, that doesn't mean you should overlook this incredible photo book idea. Write this book to your younger self.  Viewing your life's travels through the eyes of your younger self is a beautiful way to remind your current self that adventures beyond your wildest dreams are always on the horizon.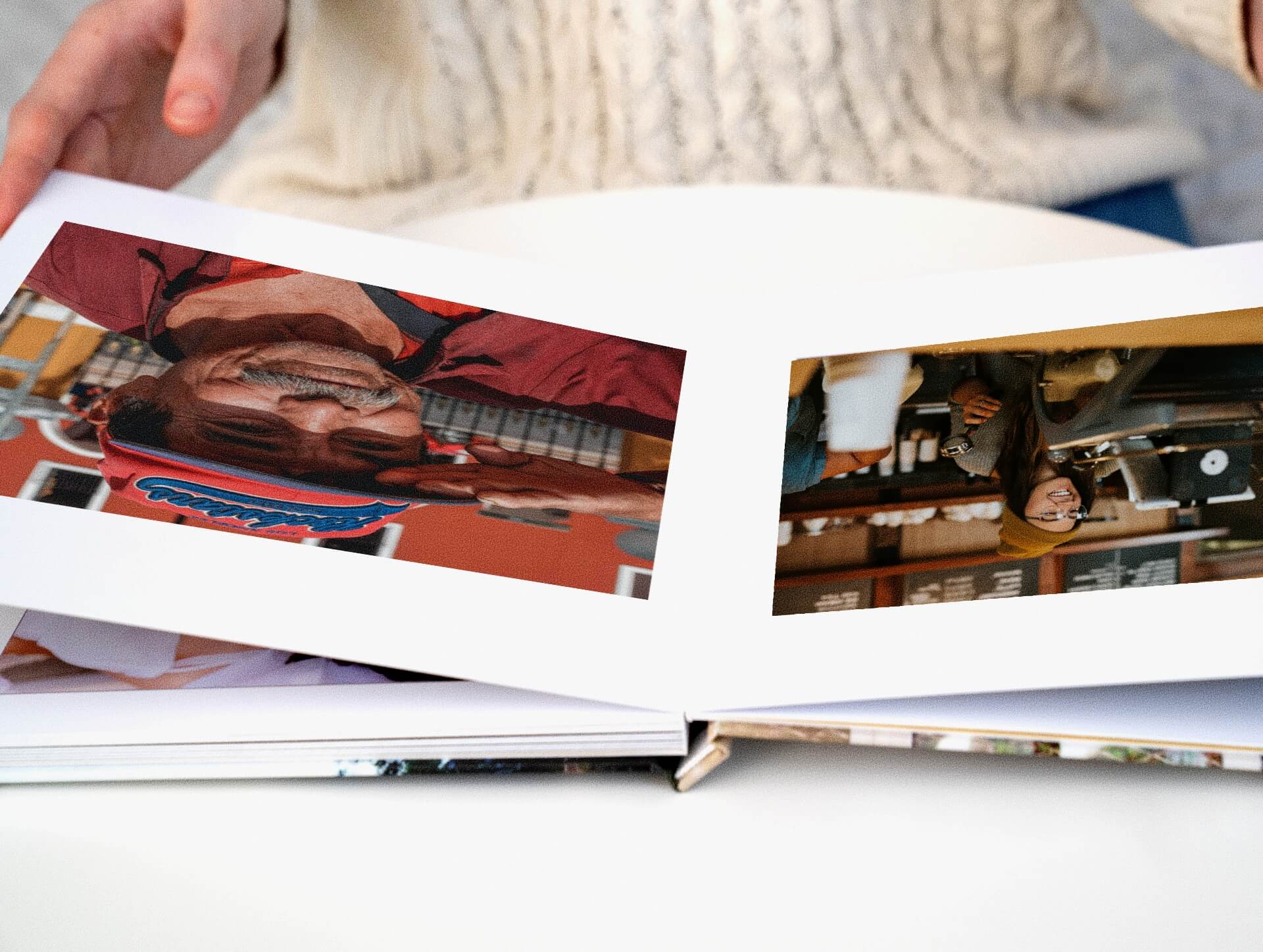 An All the People Who Matter to Me Custom Photo Book
If you're a portrait photographer, you will absolutely adore this photo project (but don't worry, you'll love it even if you're not).  In an All the People Who Matter to Me book, you'll be showcasing portraits of the people who have shaped your life.  
For the best results, we recommend being as comprehensive as possible with the people you choose to feature.  Include elementary school teachers, local café owners, and kind elderly man you always run into on morning walks.  The more specific your features become, the harder it will be to procure a portrait of each person; But these people who matter to you, in even the smallest of ways, will make your book a timeless treasure.  Afterall, it's not your family members and best friends who may fade from your memory with time, but the people who play the small yet meaningful roles in your life.  Plus, making room for these people in your book will turn the photo book creation process into a journey of its own.
Start with a list of everybody you would like to include.  Then, rank each feature in order of easiest to hardest to get a photograph of.  Start with the easiest portraits and check them off as you go; Then, tackle the more challenging ones! Before you know it, you'll have an incredible range of photographs filling your pages.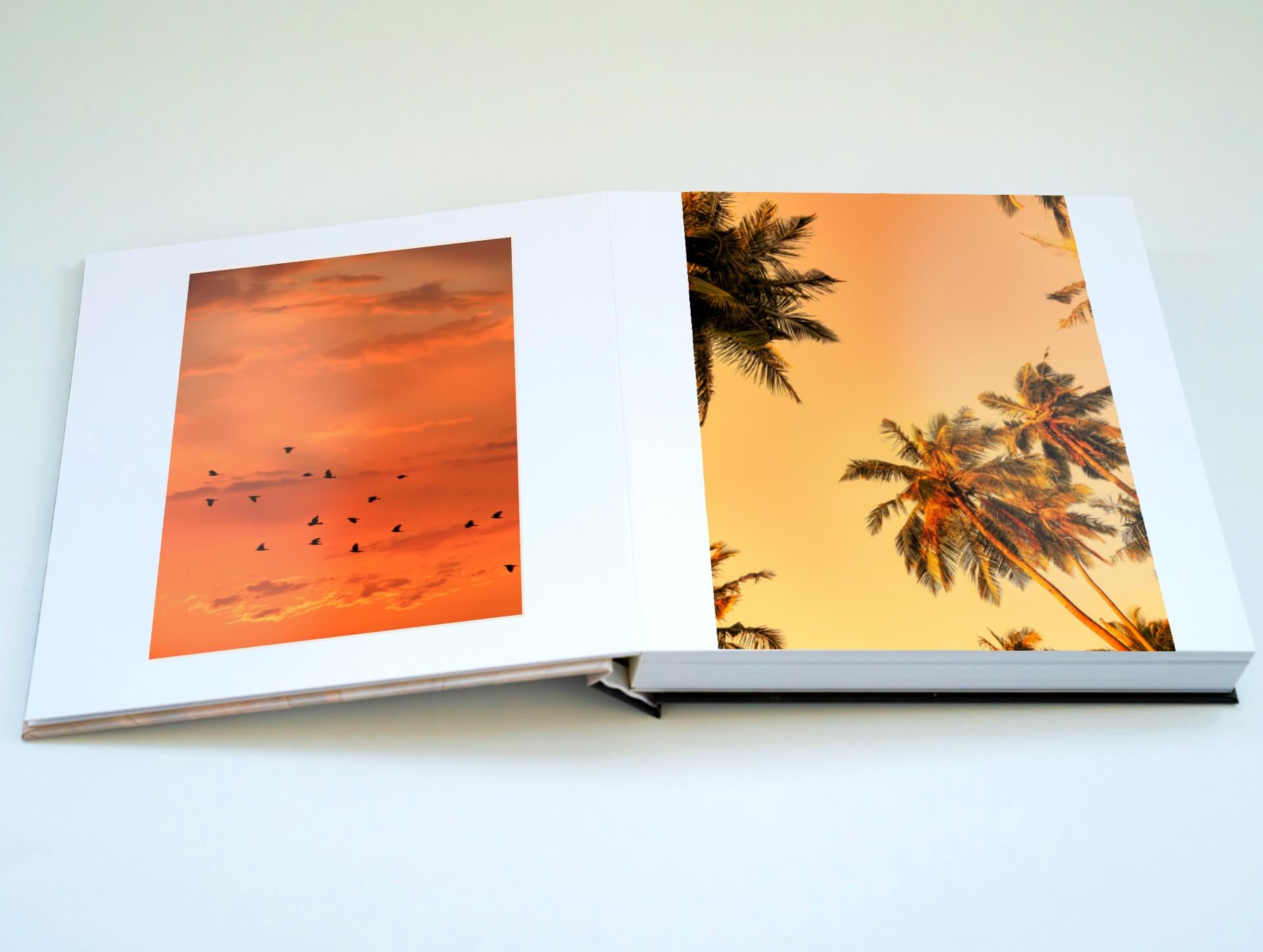 A Color-Coded Photo Book
For this fun custom photo book project, you'll be arranging your photos based on color! There are two unique ways to do this.
One way is to arrange all of your photos in one book; Follow along with the color of the rainbow, for example. Start with all of your red photos, then your red orange photos, then your orange photos, then your orange yellow photos, and so on. What we love about this method is the visual pleasure of following along between colors.
You won't get to see a transition between colors in the second method, but you will get to enjoy a collection that fully embodies a singular color; If you're creating a photo book for commercial purposes or tend to photograph a particular color regularly, this is the style we recommend!  Dedicate an entire book to photos of the same color.  If you have multiple colors you love, create a set of books.  They'll come to serve as powerful portfolio tools and photo shoot inspiration!