When you create a custom wedding album, what you're really creating is a family heirloom that will be treasured for generations. This album will be passed through the eager hands of future grandchildren, the loving hands of Mom and Dad, the curious hands of house guests, and the endlessly amazed hands of you and your spouse.
When creating a masterpiece of such significance, there's no doubt that you'll want everything about your album to be perfect. To help you make your way to the wedding album of your dreams, we've compiled five mistakes to avoid in your process. We can't say they'll apply to every wedding album, but they apply to nearly every album we've come across – and we've come across a lot!
---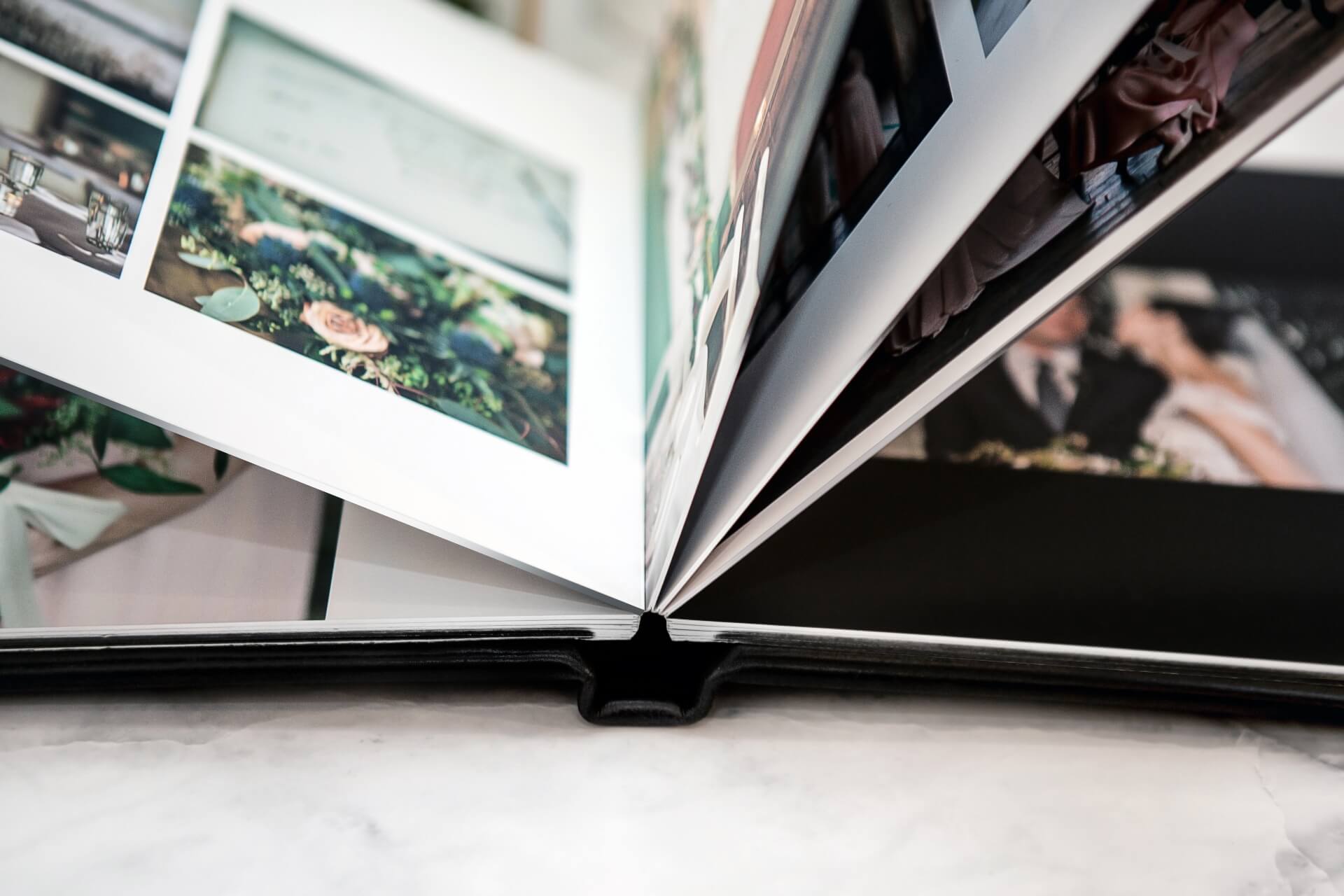 Don't miss out on professional templates.
To begin the creation of your wedding album, browse our collection of professionally designed templates.  With dozens of templates and styles to choose from, it helps to narrow down your favorites with a few key questions: Do you want your wedding album to have traditional white pages? If not, what color do you want your pages to be? How many of your photos deserve a full-spread display? Do you enjoy collage style arrangements? Do you want to include text in your album?
With these questions, you will be able to narrow our templates down to a handful (or as little as one!) that you love the most. From there, explore the remaining templates for the one that will best complement the photos you already know you'll be including.
Pro tip: Don't be afraid to mix your favorite template features in one blended style! You can begin your album with the template that most closely embodies what you want to create, and incorporate other aspects you love from there.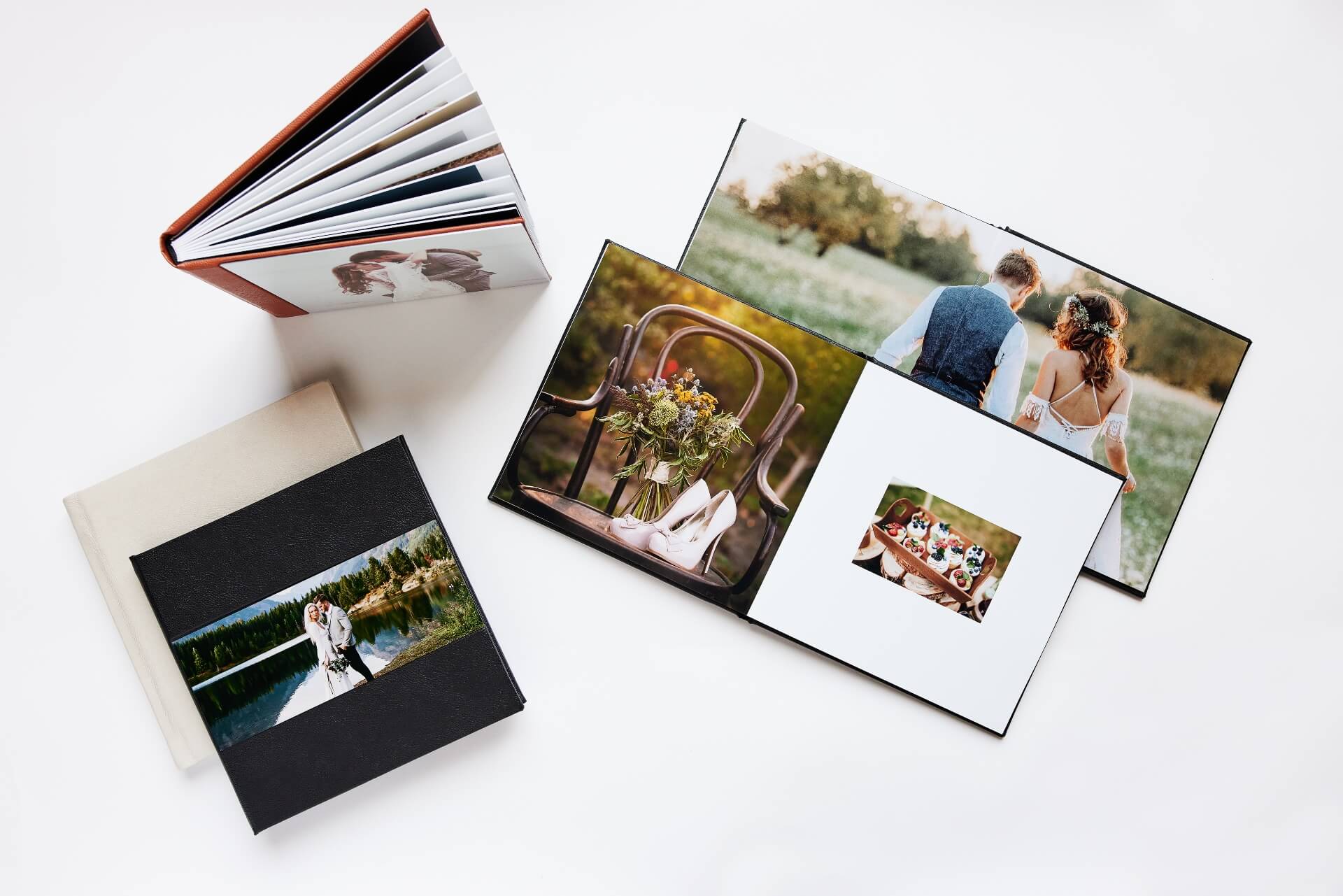 Don't overcrowd your pages.
With so much love packed into one room, there's no doubt that you'll be completely enchanted by most, if not all, of the wedding photos you receive from your photographer. This can make it difficult to resist filling every inch of your wedding album with the pictures you love. But we're here to insist: resist! Overcrowding your pages can quickly reduce your photo album from an elegant collection to a messy accumulation of images. With dozens of other ways to print your favorite photos, there's no need to force them all into one album; Afterall, the best wedding photo album is meant to serve as a highlight reel of the special day, sparking memories of moments dear to your heart. Think of it as the photo album version of your wedding's greatest hits!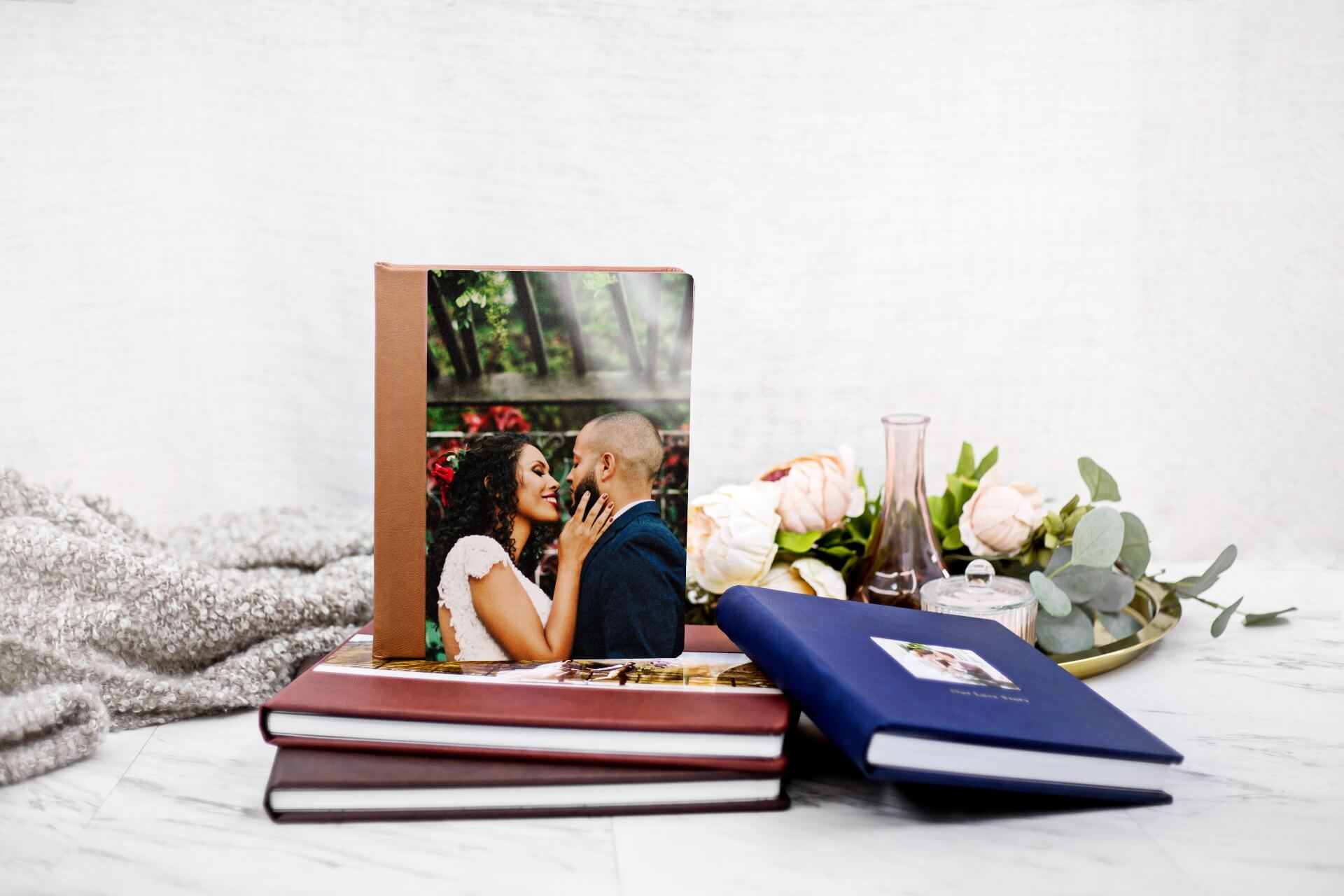 Don't skip over your album cover.
While a lot of emphasis goes toward the design of your wedding album's inner pages – and rightfully so! – the best wedding photo album will be designed intentionally from cover to cover. This means paying close attention to the printing options you select for the outside of your album!
The color, material, and title of your album should be chosen with utmost care. These are the first things you'll see every time you settle in to flip through the pages of your prized possession. If you know you want a particular picture featured on the cover of your wedding album, we recommend ordering a hardcover album. This way you can feature an image as a full wraparound cover; This can't be done with leather or fabric cover albums. Alternatively, if you want your photo album to feel thick and authentic when you hold it, our leather covers are the perfect selection. For peak luxury, enjoy the best of both worlds with our metal cover albums. Whatever you choose, choose it with intention and you're sure to be overjoyed with what arrives.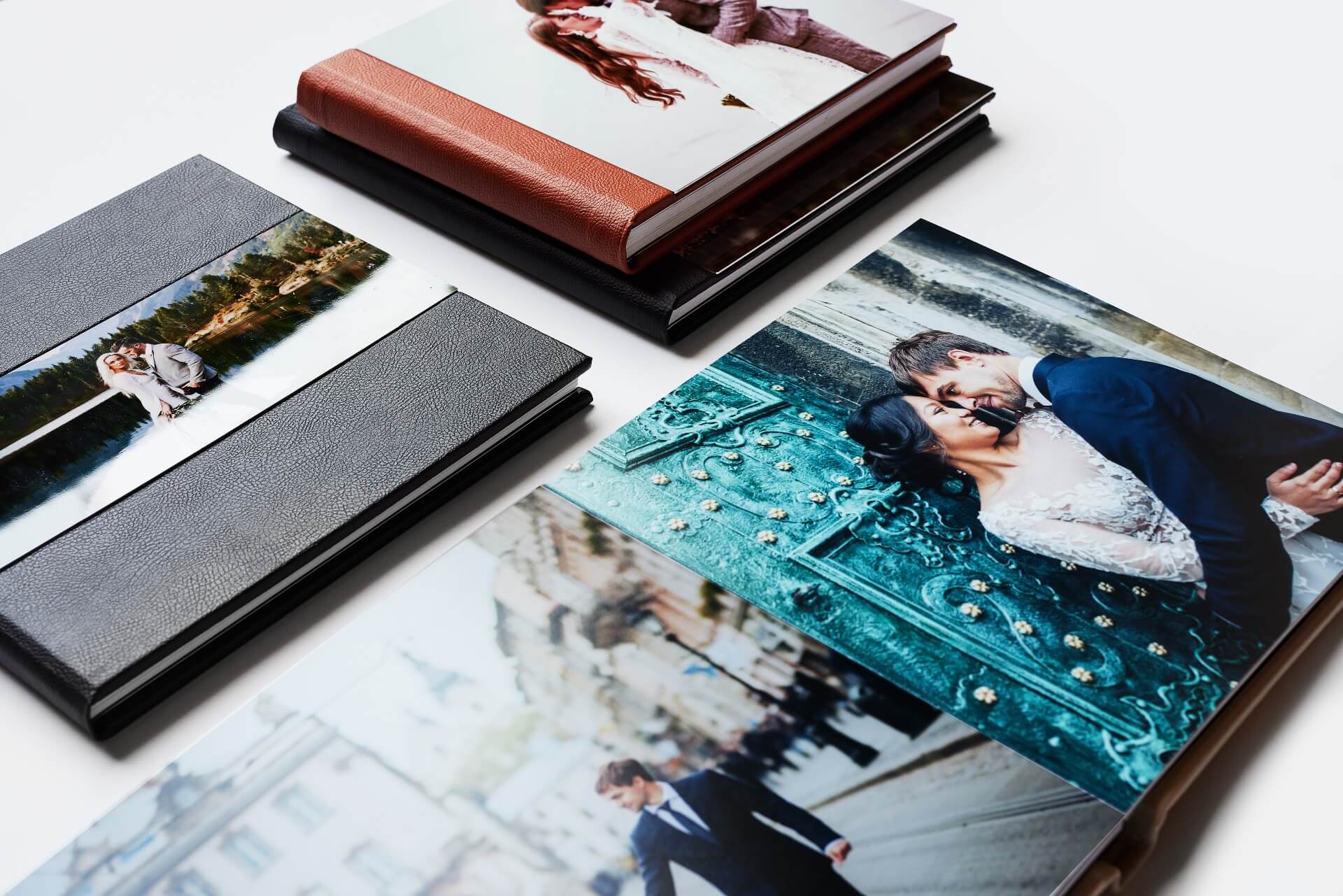 Don't mix up the chronological order of your images.
As you arrange your favorite photos from your big day within the pages of your wedding album, try to keep your arrangement (mostly) chronological. In other words, your photos should be grouped with other photos taken during the same part of your wedding: photos from hair, makeup, and getting dressed should be grouped together; Photos from the wedding ceremony should be grouped together; Photos from the reception party should be kept together, and so on.
By arranging your photos in such a fashion, you will create a natural flow in your album while preventing any jarring jumps from page to page. Every photograph supplies context to the photos around them, and keeping photos in a chronological order allows you to aesthetically and accurately tell your love story! Afterall, the best wedding album is the one that allows you to relive your magical day exactly as you experienced it in real time.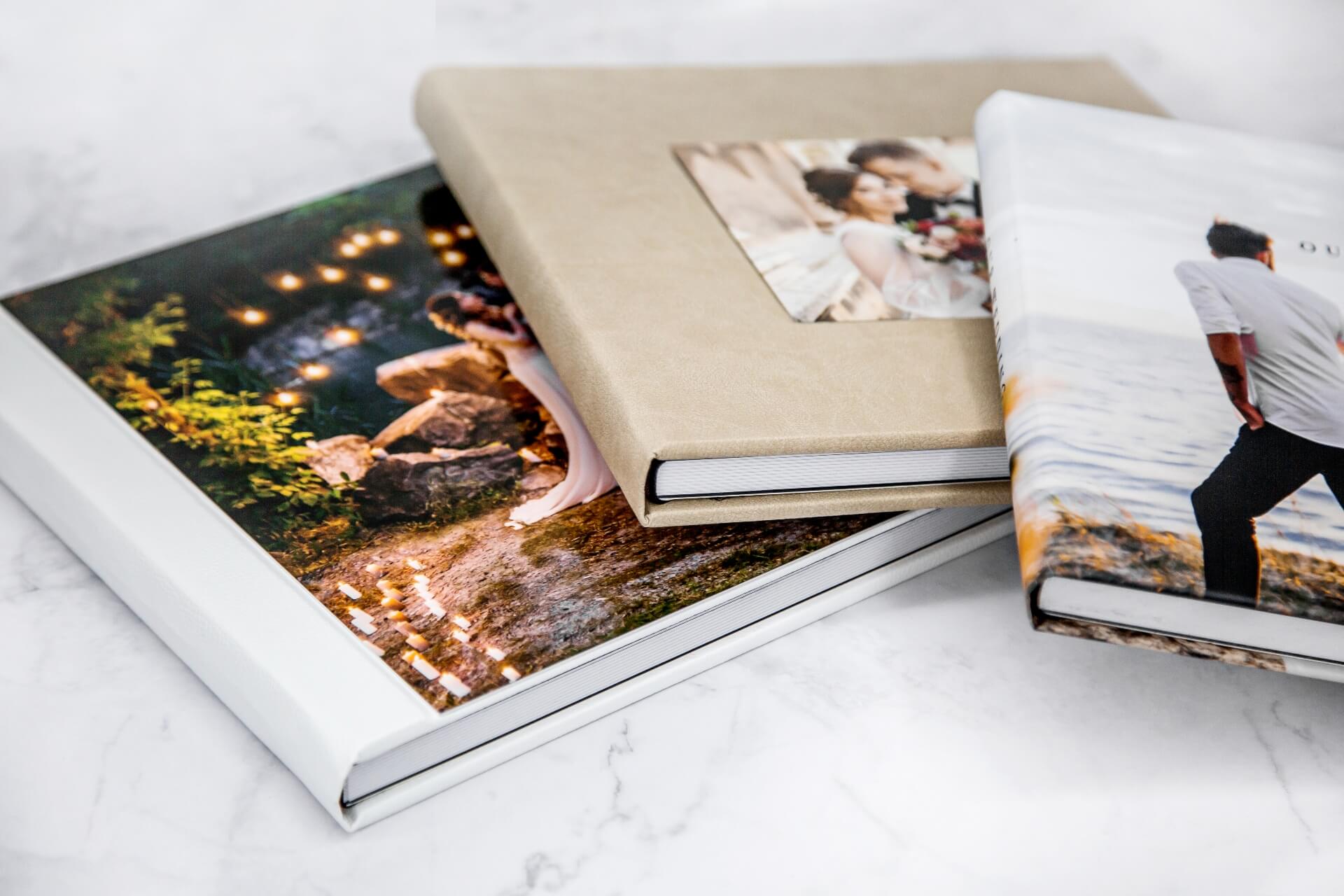 Don't forget who your wedding album is for.
As you create your wedding photo album, don't forget who you're making it for: you! The best wedding photo album is one that showcases the photos that you and your spouse love the most. While you'll be eager to show your wedding album to nearly every person you cross paths with (we don't blame you!), never forget that the most frequent visitors of your wedding album will be you and your spouse.
This means including the fun and silly captures as much as you include the dramatic and glamorous shots. If a photo doesn't feel true to you and your partner, don't include it – no matter how impressed others seem to be by the picture! When an album will be part of your family treasures for generations, it shouldn't include anything that doesn't make your heart sing. Tell your love story for the two people living it!