Welcome summer! We are ready to take in your longer days, your delicious foods, your fireworks, your lakes, and everything else you have to offer. Celebrate summer with camera in hand. Here are five ways to welcome summer in photos.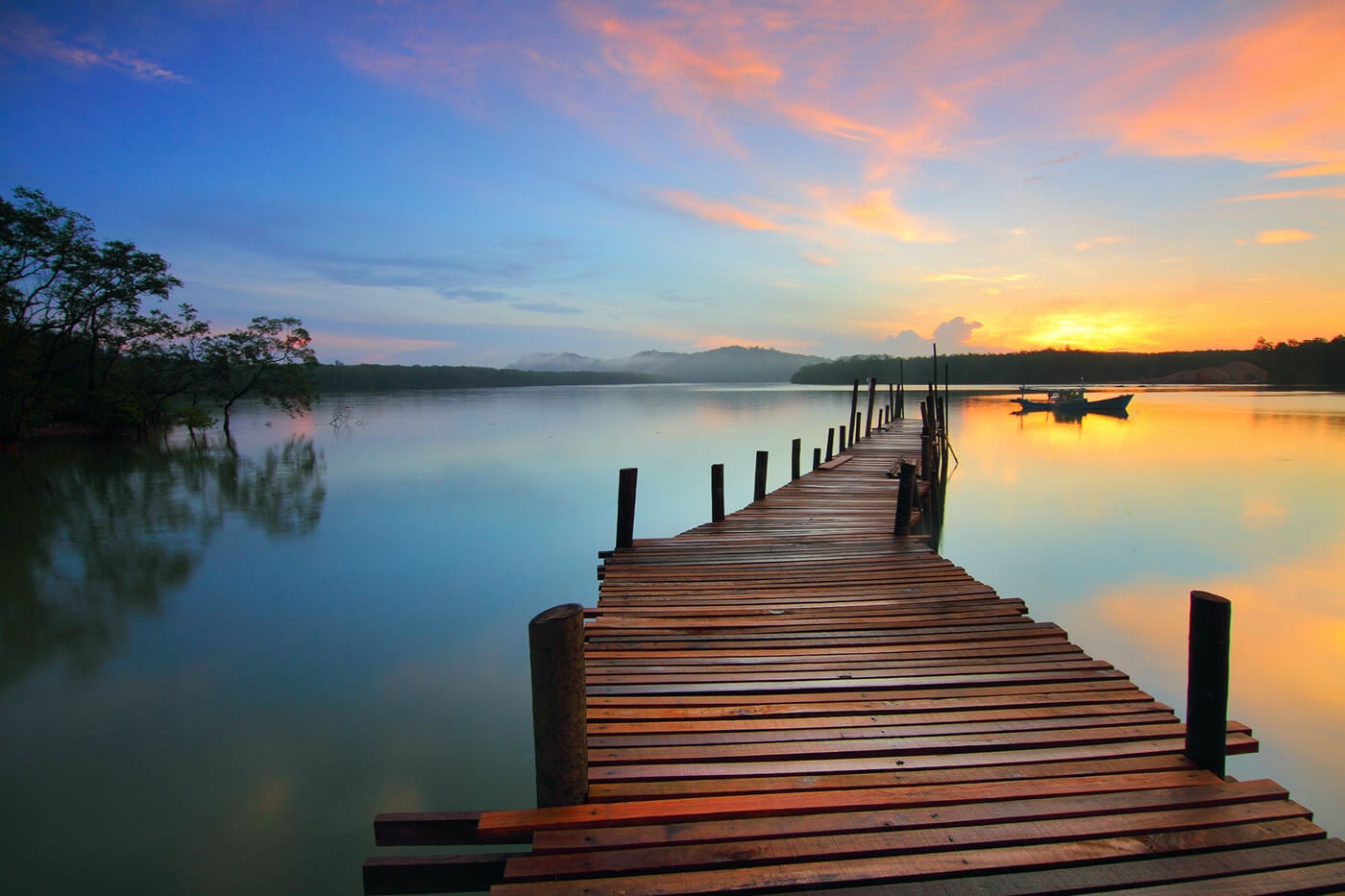 1. Sunsets
Everyone loves a good summer sunset. Being able to capture those last rays of the day with amazing golden and orange light cascading over landscapes is pretty darn enjoyable. Being able to capture them either by camera or by phone should be on everyone's summer bucket list.
A few things to keep in mind, shoot wide to get the full picture and use a tripod or stabilize your camera to reduce shake. Also, don't forget to clean your lens to reduce any dark dots in the photo.
2. Nightlights
With warmer temperatures, it's nice to get out and photograph those nightlights during summer. Everything from neon lights to street lights to fairy lights, getting creative with this type of photography can be rewarding.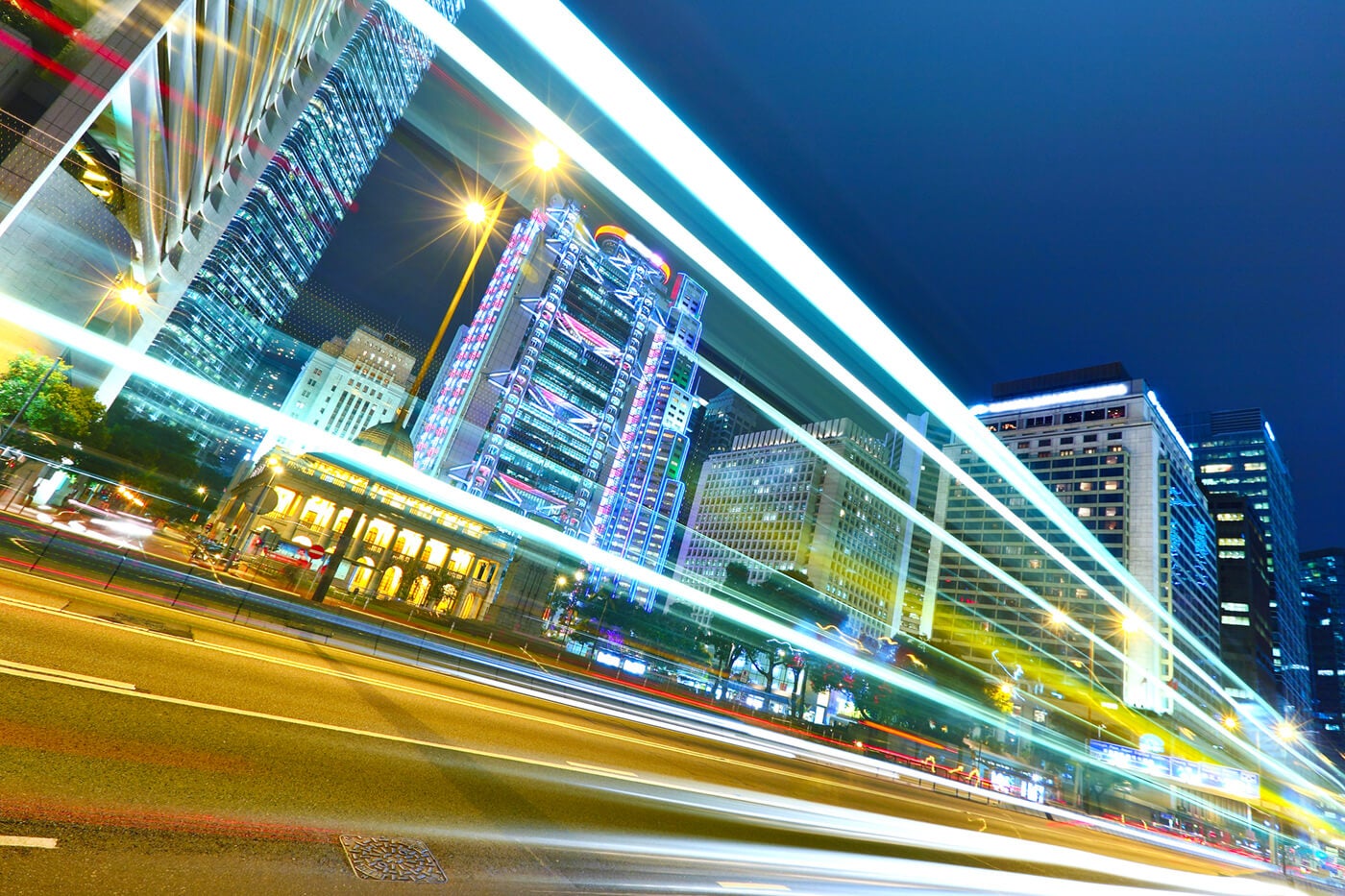 When photographing nightlights, again the tripod is your friend. Use it to keep your camera/phone stable. With your camera, try different shutter speeds to play with light streaks. If you're doing it on a phone and want to control your shutter speed, guess what? There's an app for that! One of the more popular ones for iOS is called Manual. This will give you a little more control over your exposure as well.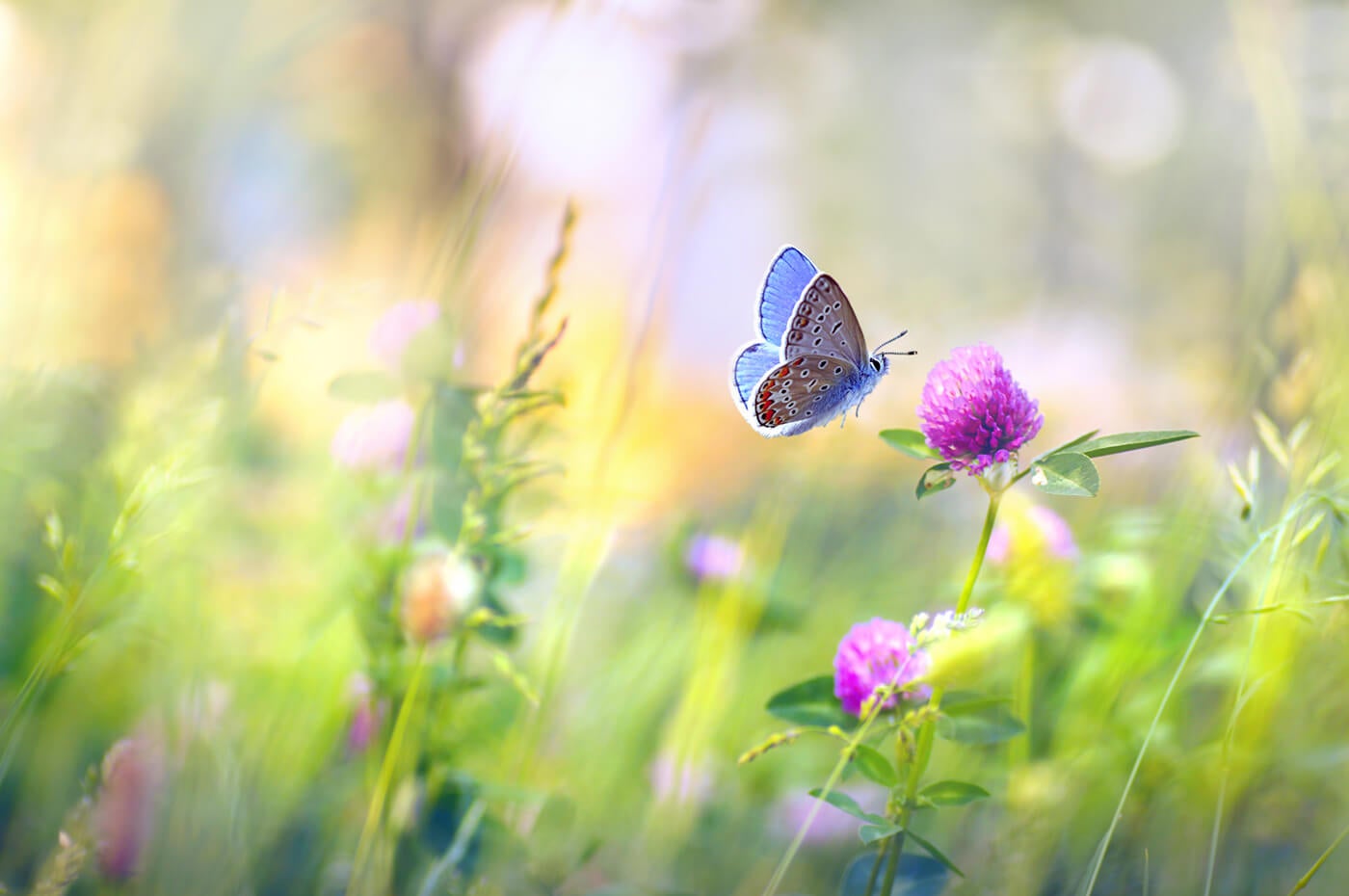 3. Summer Blooms
Roses, Begonias, Marigolds, Lavender, and Sunflowers are just a few of those beautiful flowers that come alive during summer. The great thing about photographing blooms during the summer? You can often find a few insects hanging out inside the blooms ready for their close-ups.
When photographing blooms, go for that macro lens to grab all the details. You'll also want to pay attention to your light. The summer sun can often cast harsh shadows. Try waiting for a softer light or diffuse it with a 5 in 1 reflector or go old school and use wax paper or a white shower curtain. If you are looking to go more in-depth with your flower photography, check out Kathleen Clemons' blog article 5 Tips for Macro Flower Photography.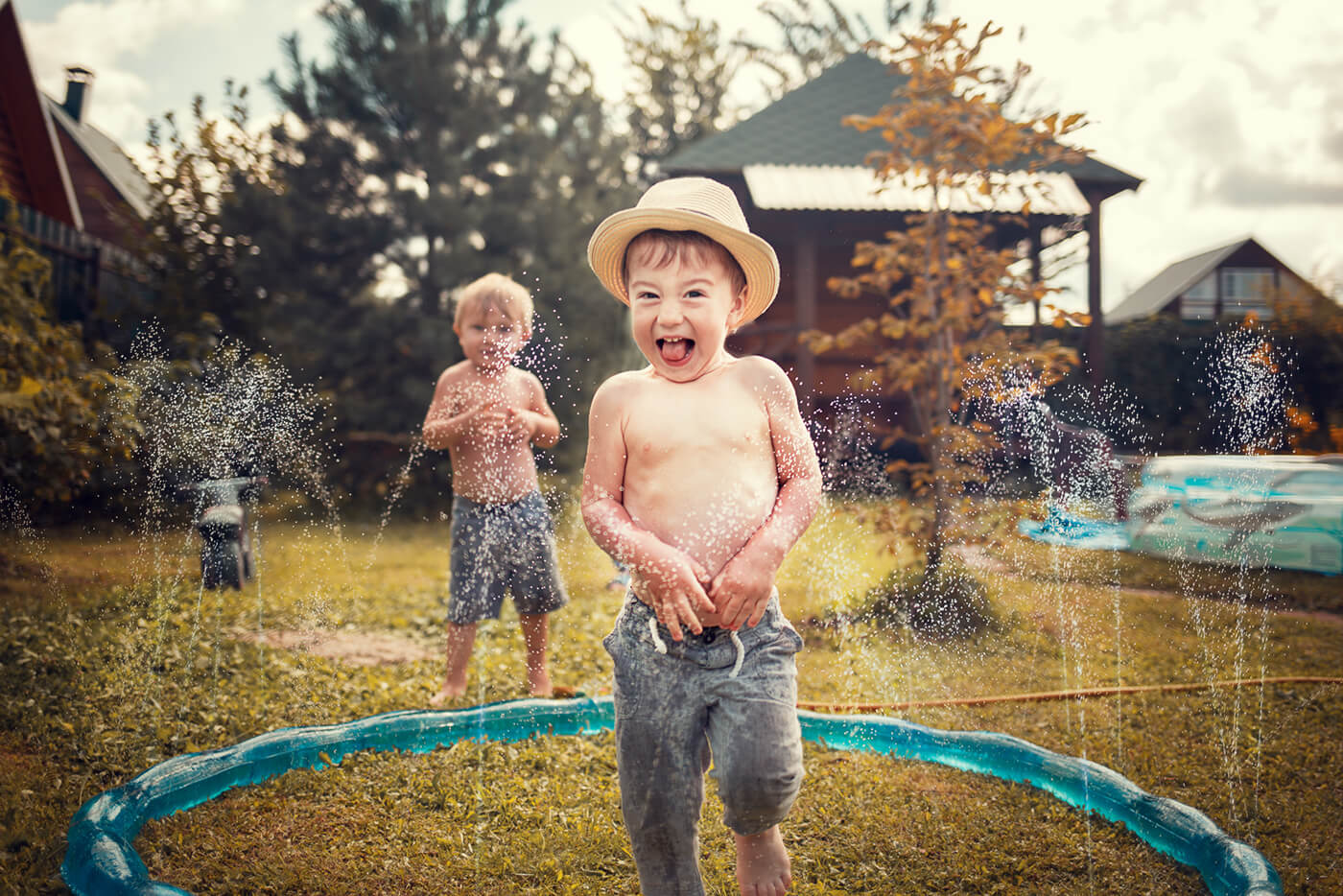 4. Staying Cool
Summer does not officially kick-off, until you run through a water sprinkler. Ok, maybe not but staying cool during the summer deserves its own snap shot.
If you have kids capturing them around the sparklers means boosting your shutter speed. They are active and running, make sure the action is crisp and clear.
If you're at the pool or beach with your kids, try photographing from different angles. Although we can't always control a bright sun, you can diminish the look of harsh shadows by having the sun behind your subject or have your subject look down while you photograph from the side. That way you don't see the harsh shadows under the eyes with the subject looking into the camera.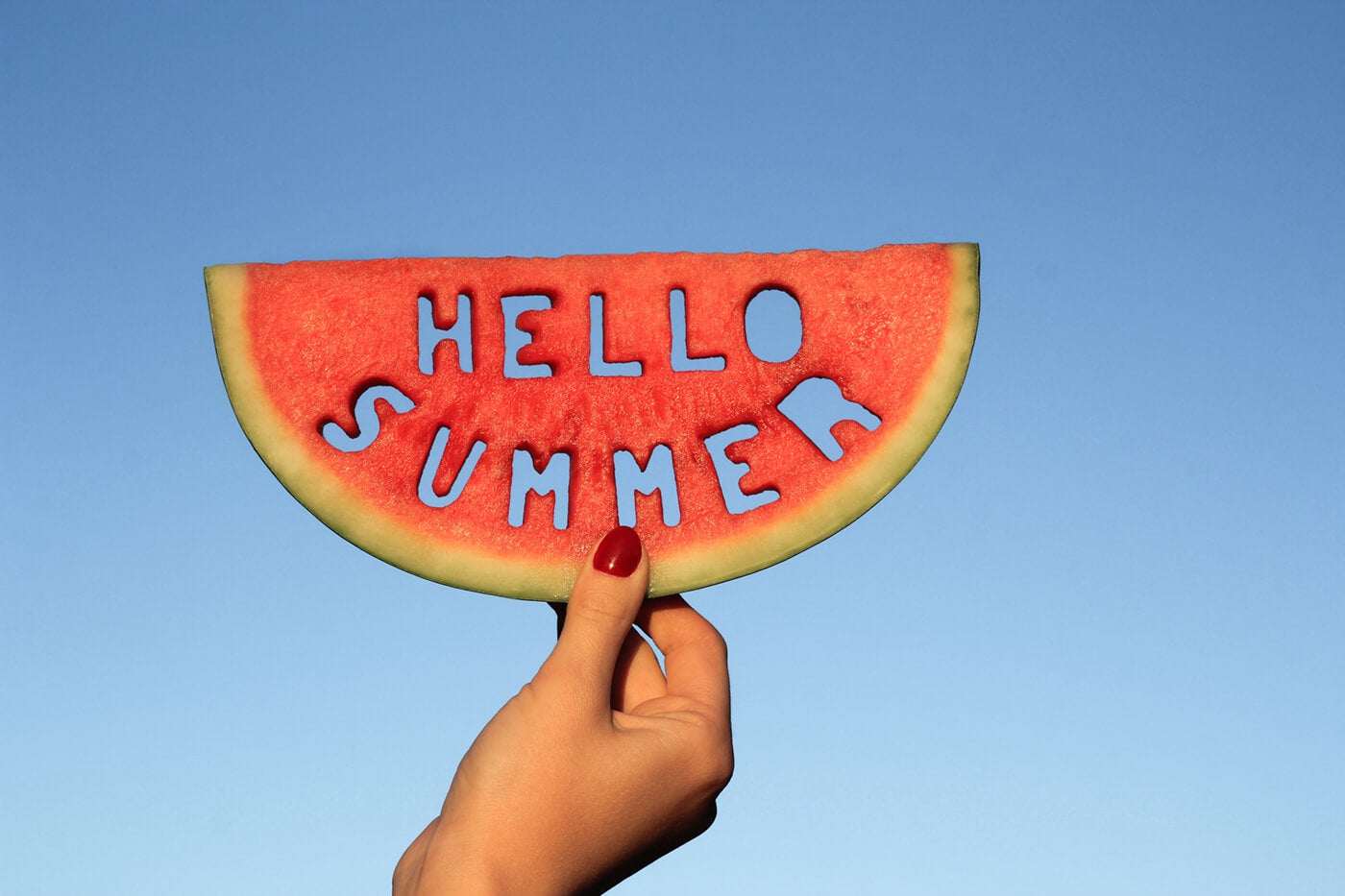 5. Summer Food
The beauty of summer food is the explosion of color. Vibrant berries, colorful ice cream, and refreshing drinks all are worthy of a snap! (and maybe even a feature on your Instagram account)
Speaking of Instagram, photographing down at your food as a lay-flat is kind of the status quo for that platform. With food photography, a few things to keep in mind is to embrace soft backlight and the arrangement of food is important to the final aesthetic of the final photo.
Also, try playing with depth of field to bring attention to certain parts of the image. This works best when you're photographing it at eye-level.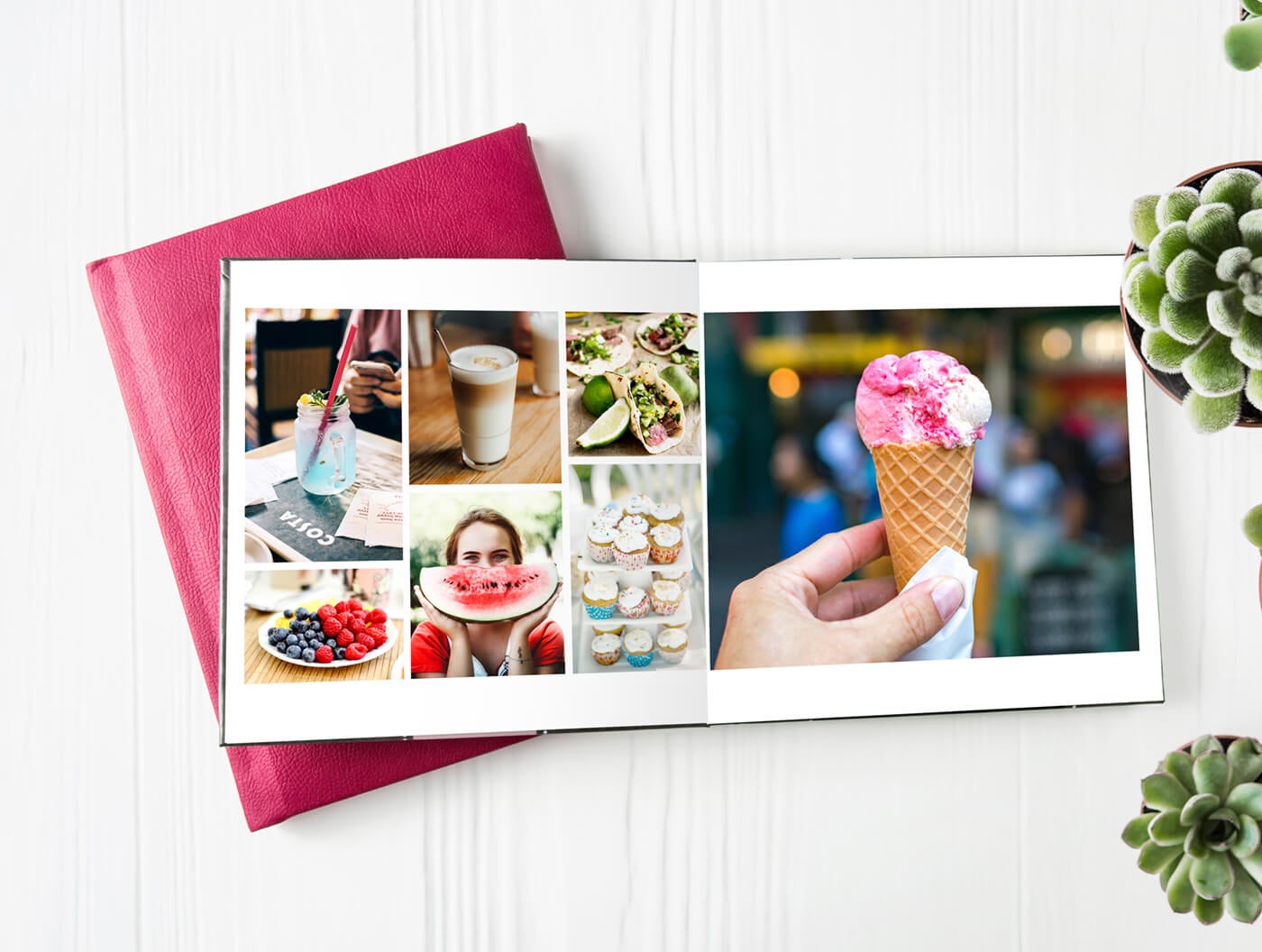 Know that you have the fun creating those memories, now is the time to put them to print. Printique offers silver halide printing for photo books and photo prints. This type of printing gives the clearest and most vibrant printing in the market. We continue to use this method because your memories deserve the utmost quality so they can be passed down through the generations.