We've all gotten used to the switch from working in person to making an office space at home. Now's the best time to decorate a webcam background that is professional yet fun! These 5 tips from our Pros at Printique will give you inspiration on how you can spice up your Zoom backdrop.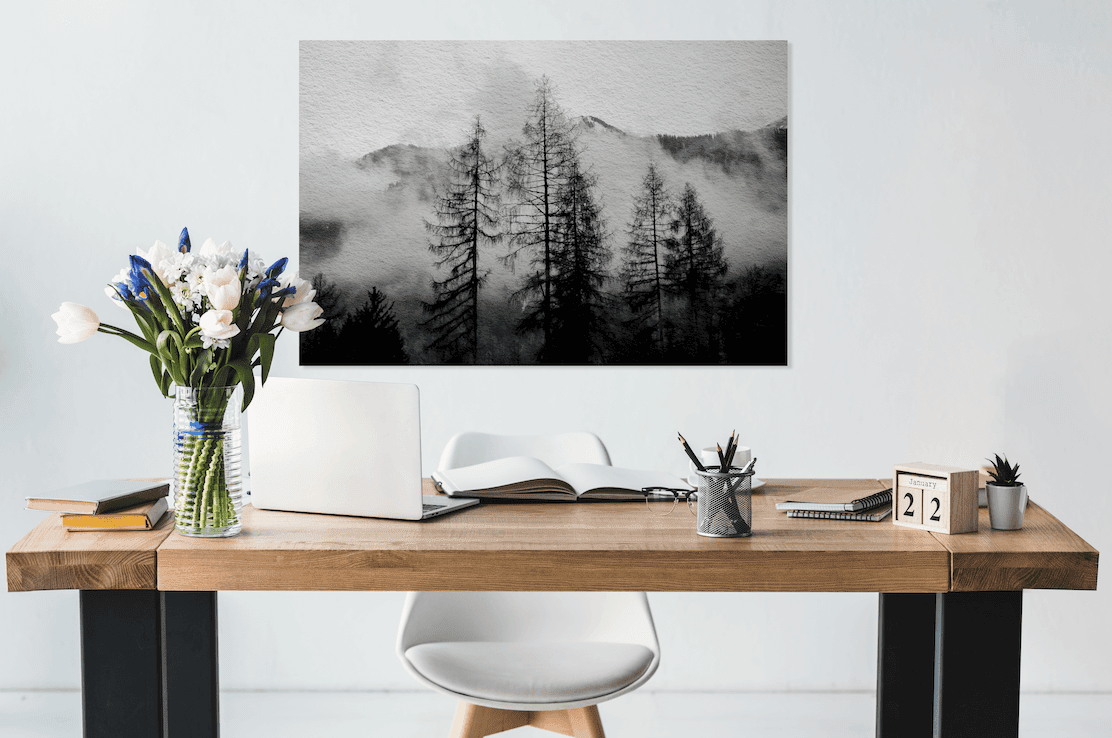 Keep it Simple!
Our number one tip is to not overdo your background decor. Of course, swapping out your background for a beach picture or your favorite movie scene is a fun feature on many video call apps, but when planning a real background in your home, you want to make sure it is natural and professional.
Now, that's not to say you can't have fun with it and share your personal style! Our next four tips dive into our ideas on how to create a Zoom backdrop that will have your colleagues jealous!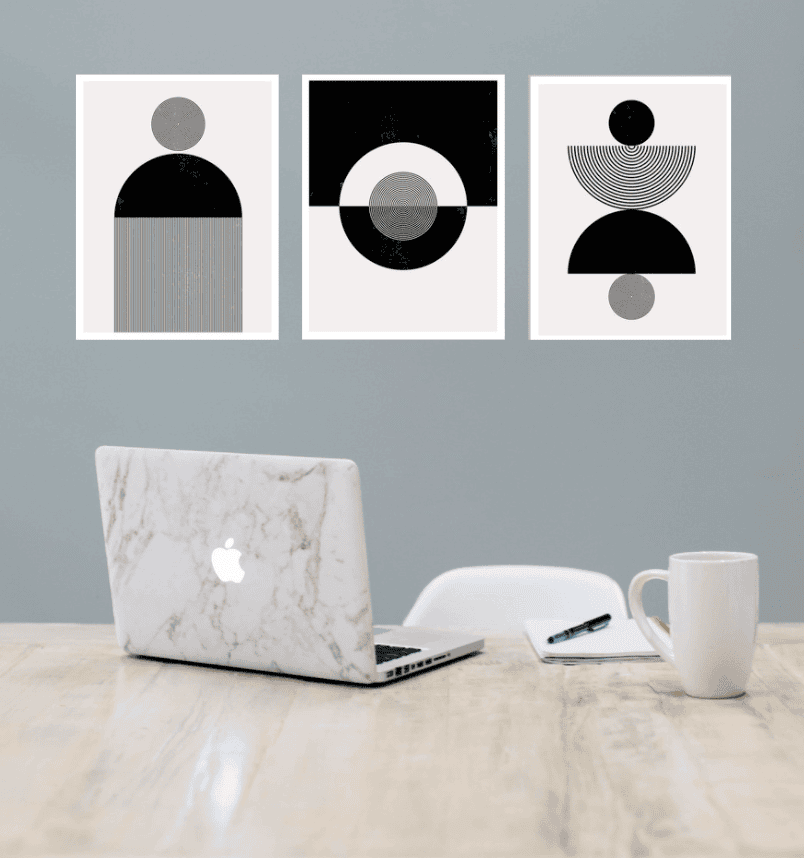 Eye-Catching Photo Prints & Posters
Hanging prints on the wall behind you is a great way to share pieces of your personality with your colleagues. Sharing snapshots of your favorite memories from travels abroad or your childhood pet is a great conversation starter and gives your coworkers a peek into your life.
These prints don't have to be family photos! Graphic art creates a dynamic scene that adds a pop of color to a blank setup. Choosing something that is both interesting and calm is key. We'd suggest staying away from very bold or distracting prints that will draw too much attention to your space. The goal of decorating your background is to add personality to your call, not to distract your audience from what you are saying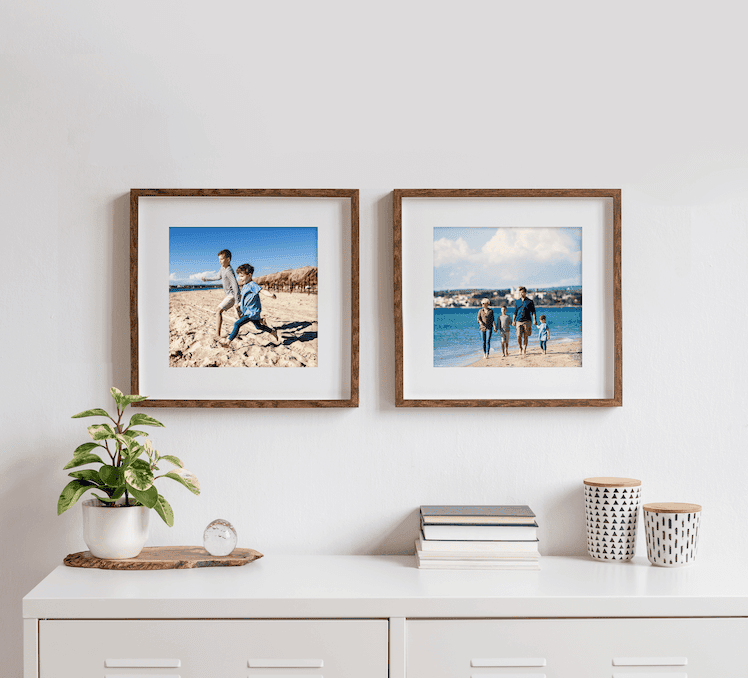 Webcam Friendly Wall Decor
Turning your favorite posters or prints into framed prints is the perfect way to take your interior design skills to the next level. By hanging a beautiful photo print in a large wood frame, you instantly elevate your space and create a high-end look.
Another great decor option is large prints that showcase one stellar image. One big art piece creates a less cluttered look as opposed to a gallery collection of smaller prints. A large canvas or wood print with a landscape shot is a great option to create an interesting background with a clean and sophisticated look.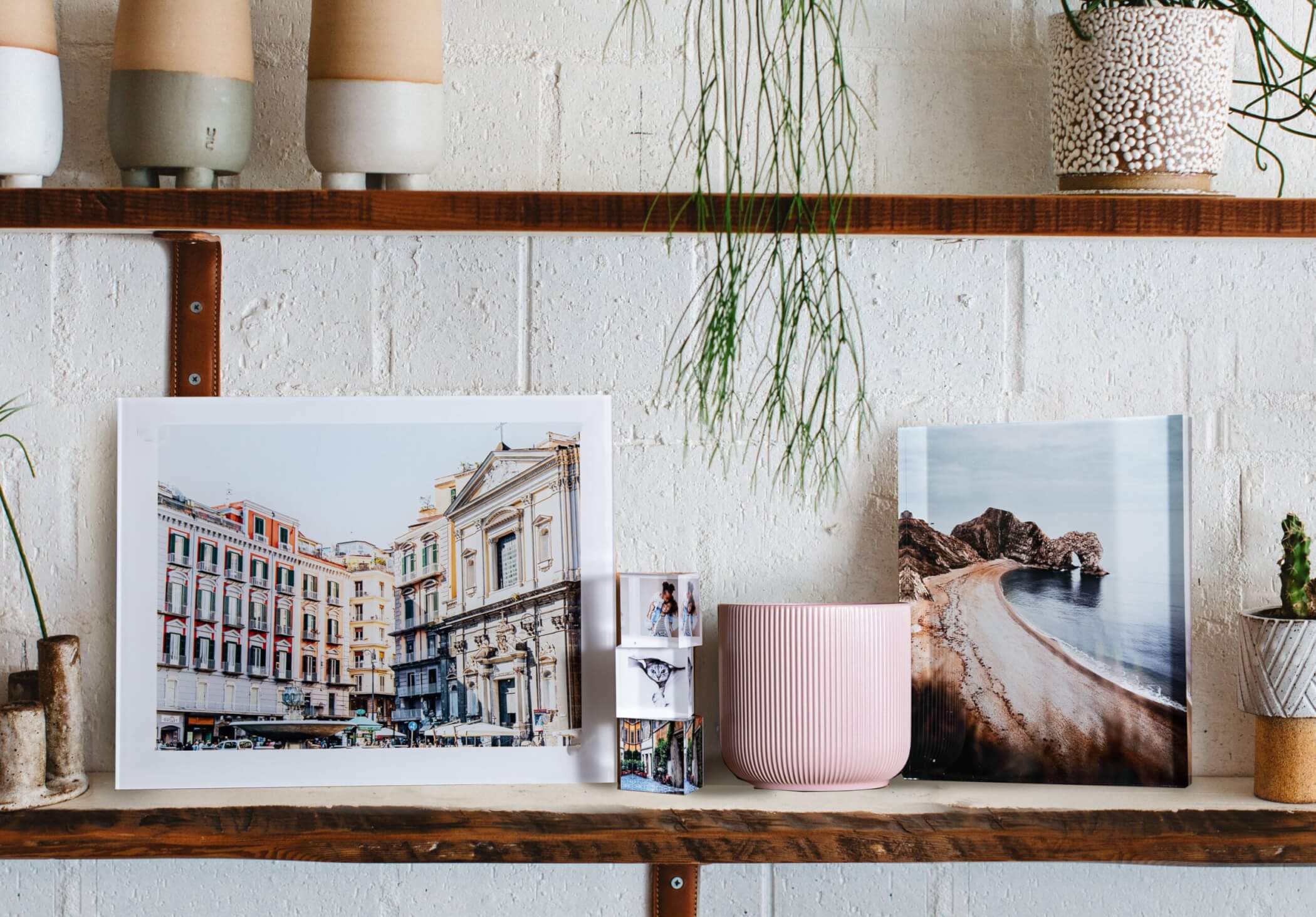 Show Off Your Personality
Decorating shelves is a great way to tastefully share pieces of your life with your zoom audience. Whether it's a bookshelf or free-standing shelves — curating small decor pieces to put on a shelf is both visually appealing and professional. You can mix in your favorite souvenirs & mementos with smaller photo prints. Some of our favorite suggestions are our mini acrylic photo blocks, small potted plants, colorful vases and mini photo books!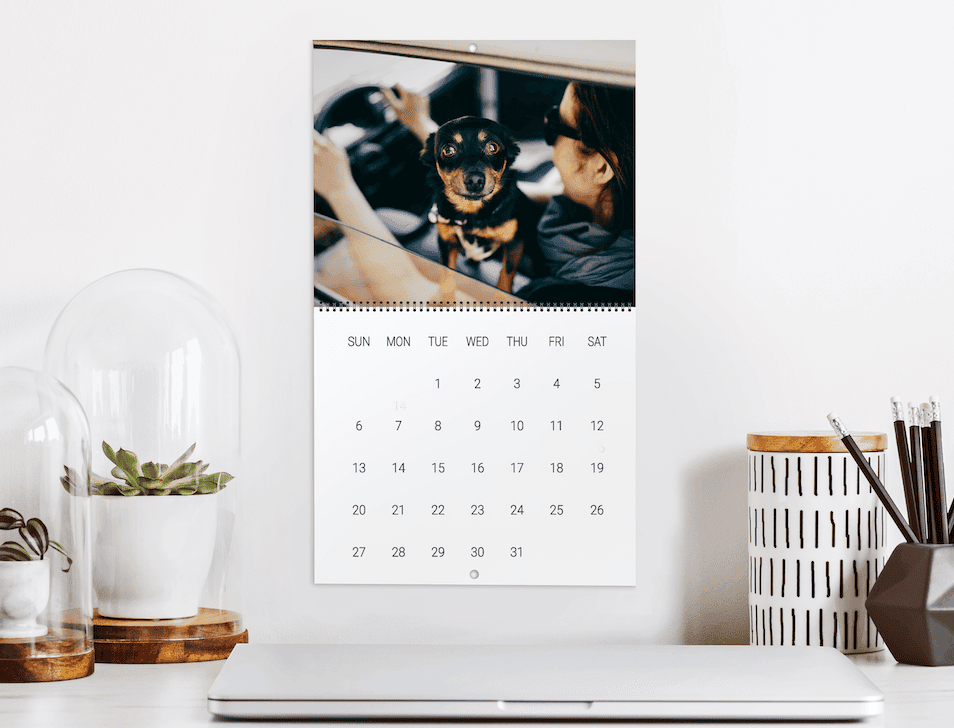 Don't Forget the Space Behind Your Computer!
Utilize the space behind your monitor by hanging important information that you reference throughout the day. Keep track of projects with ease by having your calendar right next to you. This is a great way to talk about any timelines and share what's coming up with your team. Our hanging wall calendars are a great option, as they come in a variety of sizes and can fit in any workspace. Personalize this calendar with photos that will make you smile throughout the day.