This is one of my favorite times of the year as we get together with family and friends.  It's the time of year that is both  busy and festive and yet, it's also a  great time to reflect, focus and photograph the moments that are fleeting.  There are a few things to keep in mind  to get natural and beautiful shots of everyone at Thanksgiving.  With just a few simple steps you can build a beautiful photo book from this one special day.
1. Details
Start your Thanksgiving photography casual by focusing on the details. Let your friends and family warm up before you start to put them in front of the lens. Get close-ups of the turkey, the decorations and of course the table setting before dinner is served. These details will not only help set the stage but will help as filler as well when making a Thanksgiving photo book.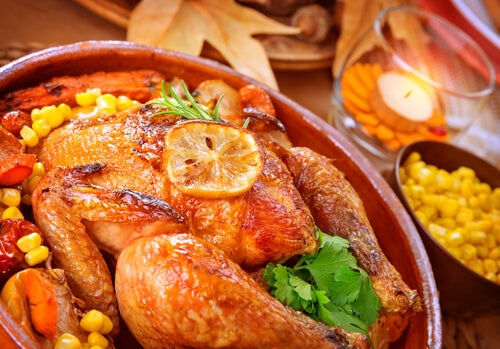 2. Action Shots
This is always the fun part. After the details, you can start to warm up your family and friends by getting action shots. No posed shots at this point. Get mom taking the turkey out of the oven. Photograph grand dad showing the kids how to set the table.  It can also just be a close up of someone laughing. At this point it's important to get all of the little moments that occur in the hours before the big meal before they disappear.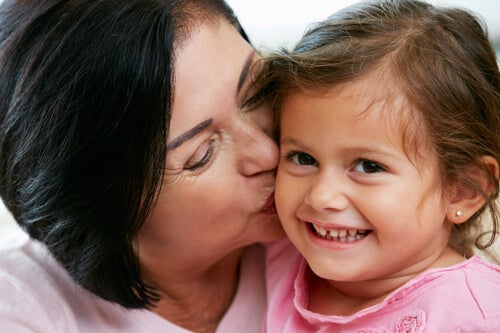 3. Formality of Thanksgiving
Now that everyone is warmed up and excited for the meal, this is the perfect time to photograph the big dinner. First get pictures of all the food  in its place on the table. Then when everyone is seated take the formal shot of everyone at the table. The important thing  here is to make sure you can see everyone. Use a wider angle lens to include the whole table and family and friends at their place settings. After this photograph, put the camera down for a bit and enjoy the conversation.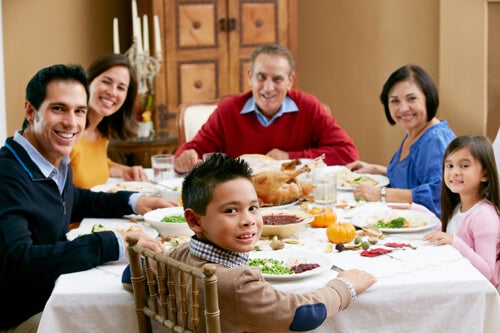 4. Generations
This is typically a time when generations get together. Think about this as a family historian. Photograph the grandparents with the grand kids. Think of other family combinations as well like siblings together and parents. Do a lot of different variations. This doesn't have to be formal, it can be casual and fun.  Getting those candid moments are just as important as the formal ones.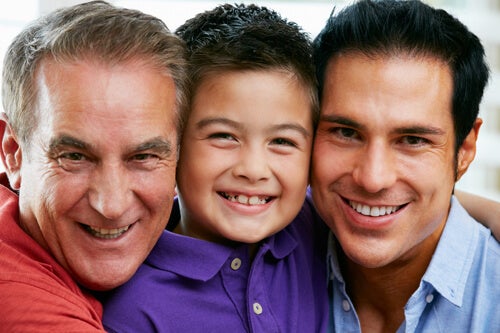 5. Get Outside
This time of year there is so much going on outside your home's door. Take a few minutes to go outside and capture what's going on with your surroundings. Try getting images of the front of your house, or maybe the wreath on your door.  These photographs will help to make a wonderful starting and ending point to your Thanksgiving photo book. Start the book with an image of your front door. End the photo book with maybe an image of the sun setting.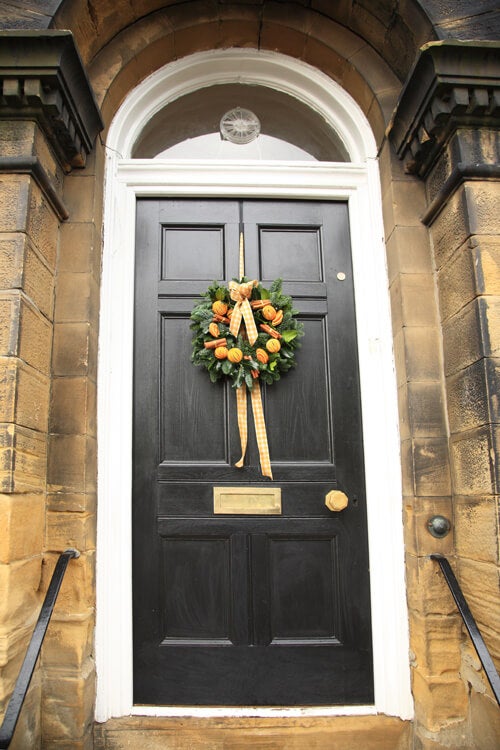 The key to a great Thanksgiving photo book is to fill it with all different aspects of the day, but not forgetting to have a proper start and finish to the book. Remember to keep the day candid and fun while not forgetting to capture the memories, traditions and even the quiet moments. You'll then have a photo book to cherish and pass down from generation to generation.

-Written by Libby for Adoramapix