At Printique, we strongly believe in the value of printing your photos. That is, after all, why we've worked hard to become the go-to source for highest-quality photo printing for more than 20 years! But no matter how long our list of loyal customers gets, we will never lose our passion for introducing the value of photo printing into the lives of first-time printers.
If you love capturing life's fleeting moments but have yet to experience the incredible feeling of unboxing your first print order, this list is for you! The tips below will help you approach your first order with simplicity, ease, and 100% satisfaction. Ready to unlock your newest passion!?
---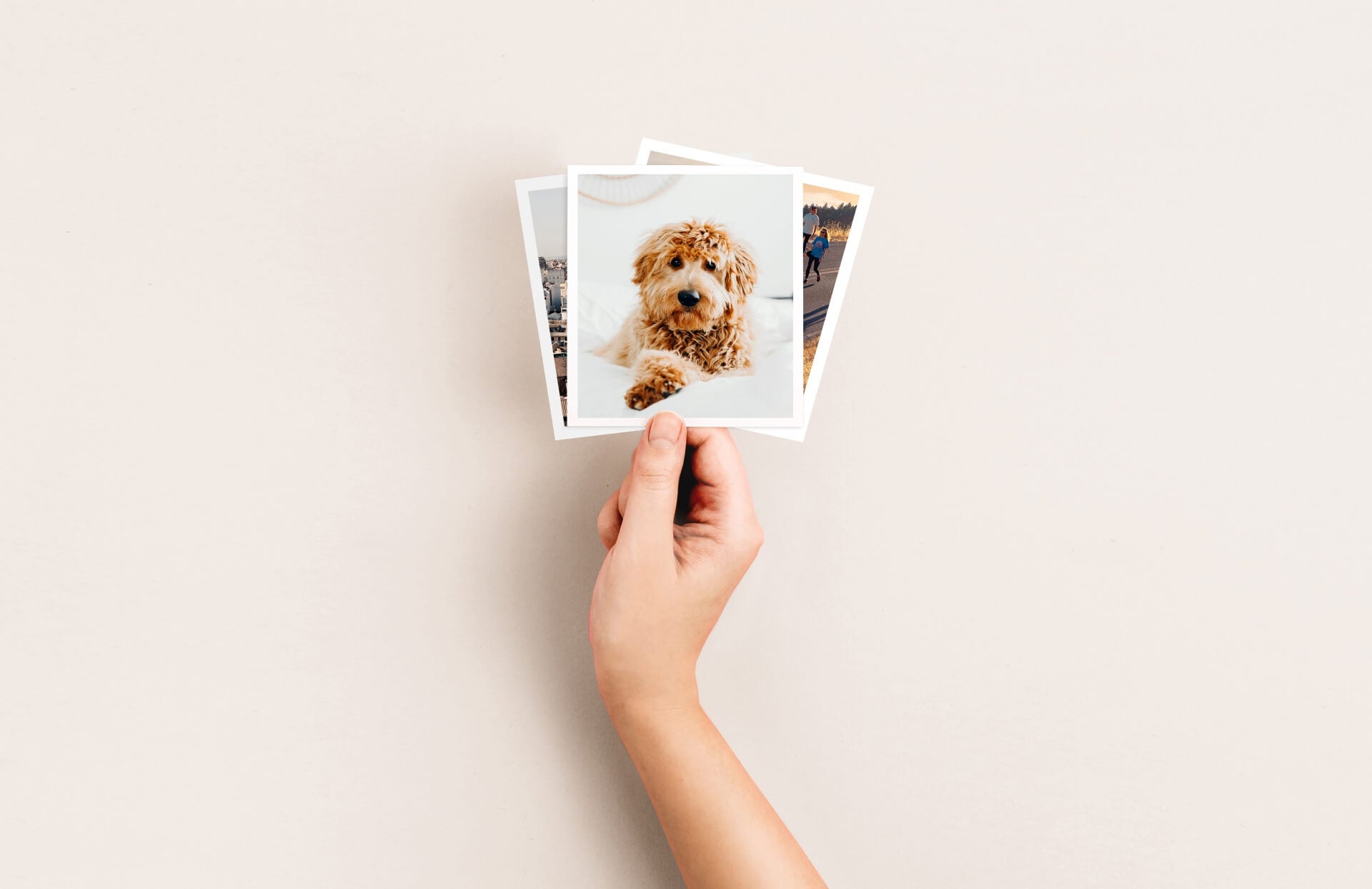 Start simple.
Printique offers dozens of ways to bring your images to life – from luxurious acrylic, to chic metal and timeless canvas.  But don't let a range of unfamiliar printing styles make ordering your first photo prints feel less approachable.  While we absolutely adore the unique styles we offer, we're all for first time printers sticking with standard photo prints.  Whether you're just beginning to fill your frames or want to see how your professional photographs display in real life, our standard photo prints are an affordable yet premium way to satisfy your printing need.
As you get more familiar with printing your photos and learn more about your decorating likes and dislikes, it will definitely become worthwhile to test out our different options; But there's no 'go big or go home' rule when it comes to photo printing!
---

Order from a trustworthy printer.
It's not uncommon for people to place their first ever print order with a low quality, mass printer like Target or CVS. While this might seem like a good option when you're just beginning to experiment with photo printing, we strongly advise against it!
Your first print order will become 100% of your printing experience.  If you order with an ill-equipped photo printer, you'll associate photo printing with long wait times, prints that are slightly discolored from your original image, and flimsy materials. Why not set yourself up to fall in love with the photo printing experience? Send your images to a printing company that will handle your memories with care, flawlessly bring them to life, and send them your way in possibly as little as one day.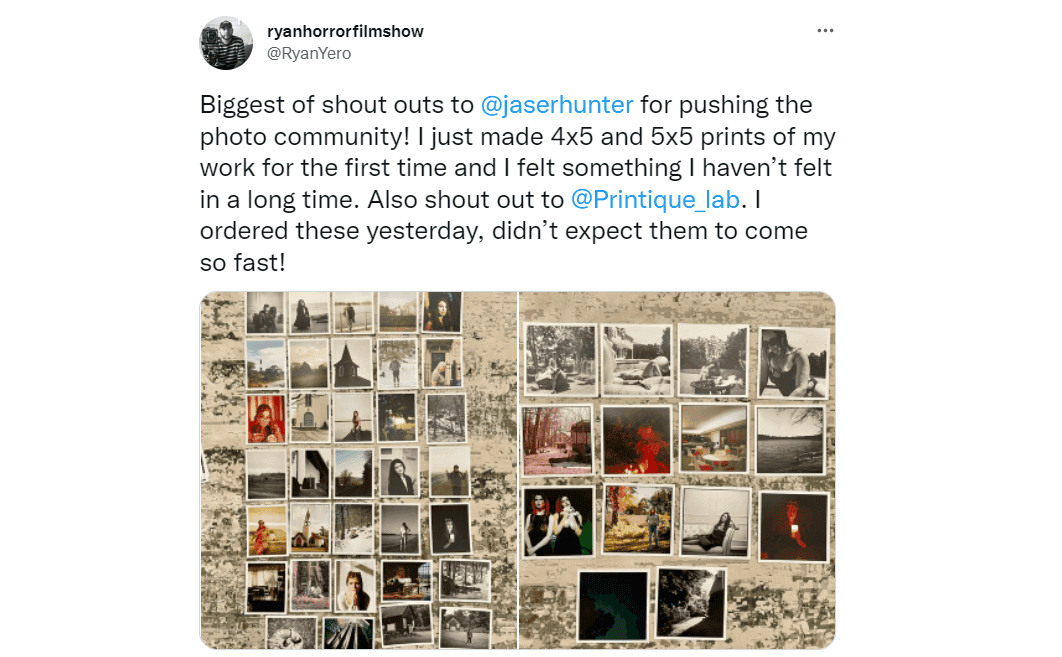 Plus, when you're first ordering photo prints, you might not know exactly what you want.  Ordering from a reputable printer staffed by experts ready to assist you with any and all questions will not only make your printing experience all the more pleasant and simple, but will guarantee the products you receive are exactly what you wanted. No guessing games or delayed back and forth communication – Printique is structured to make photo printing approachable and accessible to all, no matter your level of experience.
---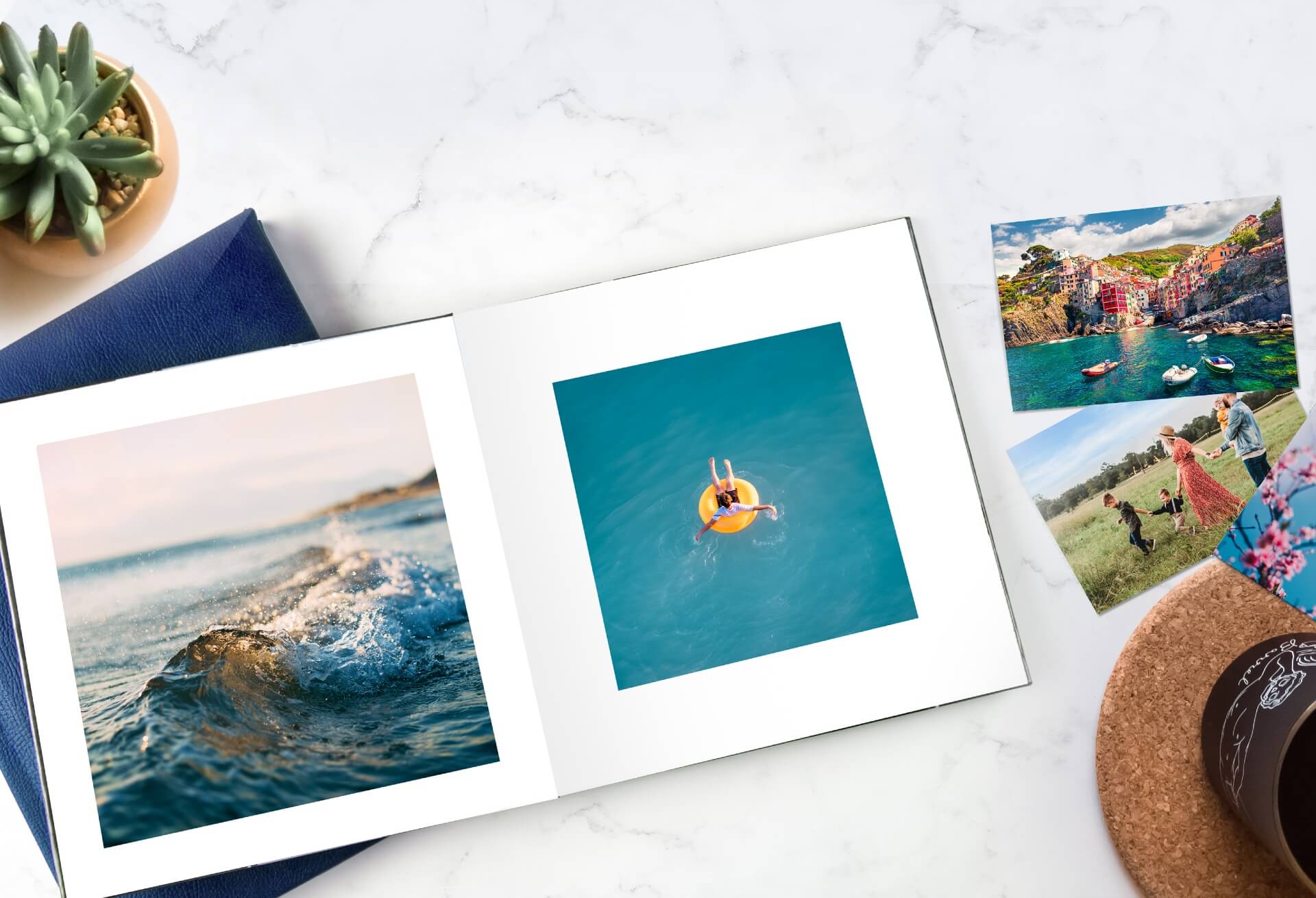 Order a range of photo prints.
There's no better time to figure out your favorite print finish than on your first ever order! By trying out various print finishes in your first print order, you'll be able to place all future orders with the finish style you love the most.
"I ordered three sets of images with a glossy finish," shared one printer, "I loved the way they looked so I didn't want to try another finish and end up unhappy with it. I had a don't fix what's not broken mentality. But when I finally tried a matte finish, I completely adored it. I wish I had tried it much sooner."
Even if you love one style of printing, you never know if you'll love another one more! The great thing about our classic prints is that they're low cost and easy to experiment with.  You can order one image with five different finishes for less than $3.00! How amazing is that?
---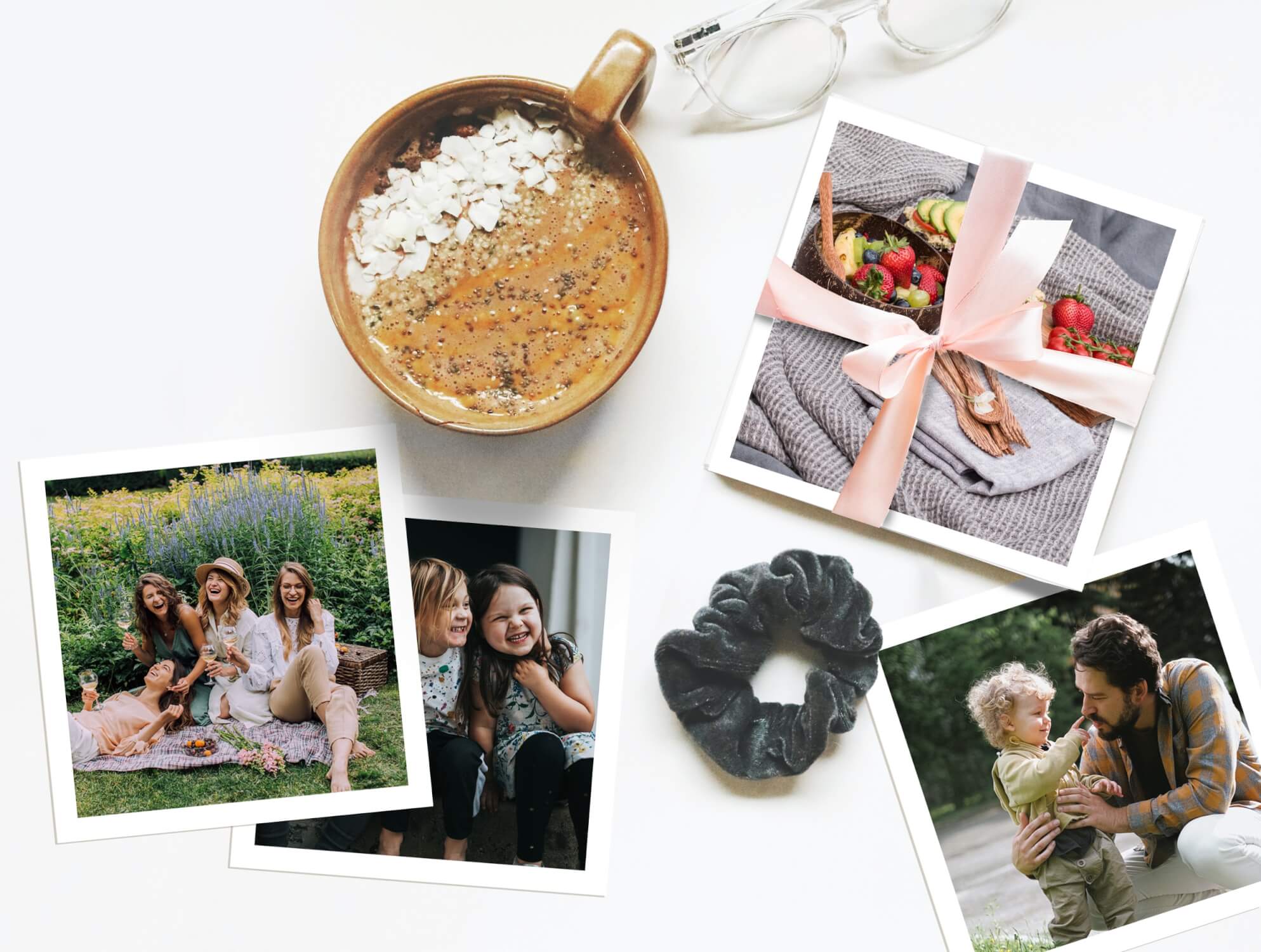 Don't wait for the perfect moment.
If you find yourself hovering over the order button, waiting for the perfect picture or the most incredible gift idea to come to you, stop waiting!  There's no moment too small to print. While larger gallery displays or our heirloom quality pieces should definitely be given ample time and care during their creation process, this doesn't mean your simple phone photographs or family memories can't be printed on a whim.
Part of the beauty of photo printing is that there's no limit to what you can print. You can order a hundred images at once for less than $50, or a handful of prints a day for the price of a cup of coffee. Send custom cards just because or ordered framed art because you felt proud of what you created. You can use prints to show love to your significant other or to let someone know they're on your mind. In fact, photo gifts can be all the more meaningful when you send them for no real reason at all.
Printing is all about self-expression, not just enormous, pivotal moments in your life – so don't wait for that "aha" moment! The sooner you begin ordering your favorite sweet moments, the sooner your home will be filled with the memories you treasure most. Start your first order today!
---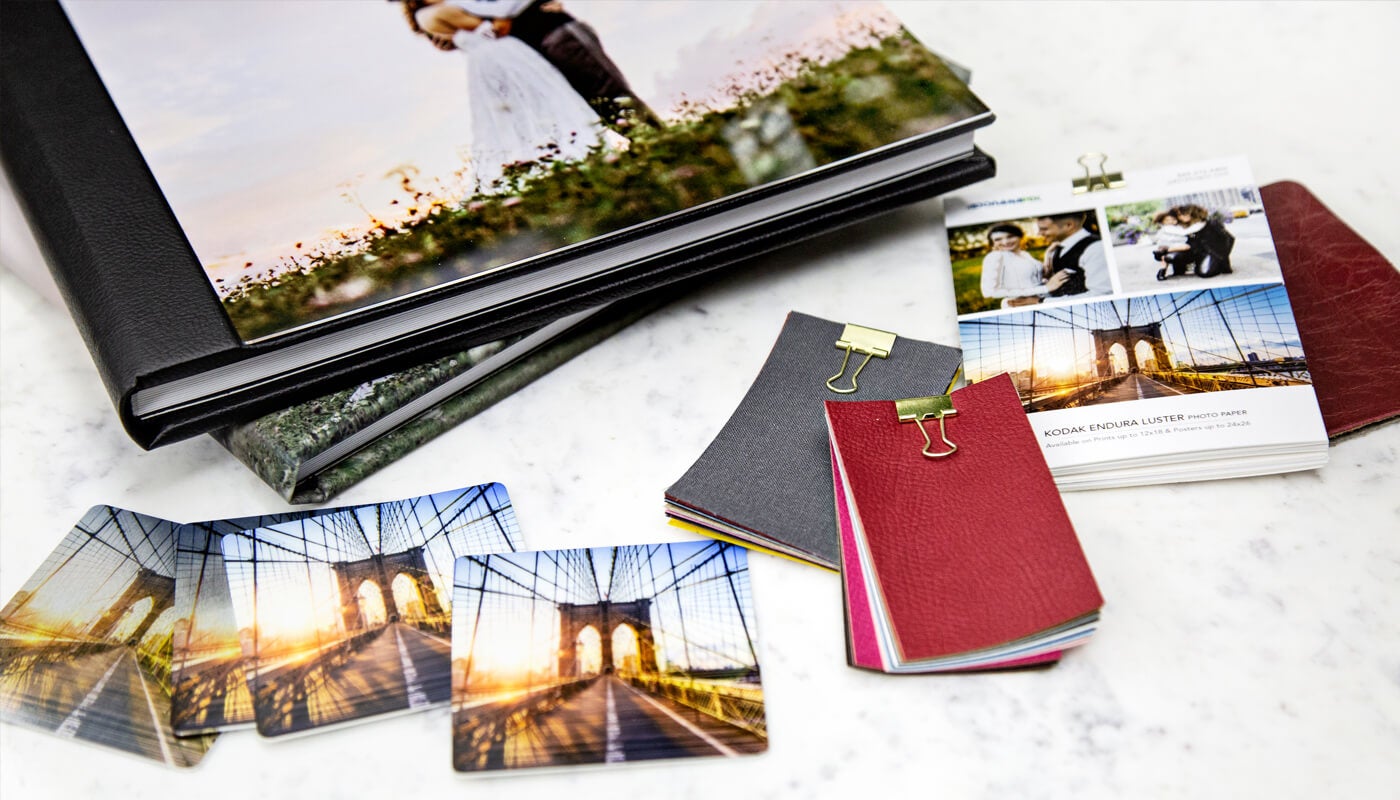 Make the most of our sample packs.
On the other hand, if you recently had a big life event such as a wedding, a graduation, or the welcoming of a new family member (congratulations!), it's possible that your first-ever order will be a significant one!  For these most meaningful orders, selecting the color, fabric, or paper style of your customized creation can be difficult; You want everything to be perfect.
We do, too!  That's why we offer as much assistance as possible to help you make an informed decision on the details of your order. For $15.00, you can receive our Studio Starter Kit, which includes a paper sample pack, samples of four metal print finishes, a cover style guide, and genuine leather, lux & fabric samples.  This allows you to feel and experience all of our material options before clicking order on your once-in-a-lifetime creation.
If you live in the New York City area, don't hesitate to come visit our office! We'll be happy to show you each of our products, materials, and paper styles in person, and field any questions you have about the best way to bring your photos to life!
---