There's something magical about a fresh blanket of snow canvasing the ground. It provides the perfect backdrop for photos with its bright and crisp look. Here are our five tips for better family portraits in the snow.
1. Have a Plan
Little ones tend not to have a high tolerance for cold temperatures so you need to work fast. Try scouting a location first and have your poses ready to go in a clear direction. A great idea is to choose a location where you are able to park a nice, warm car close to the spot.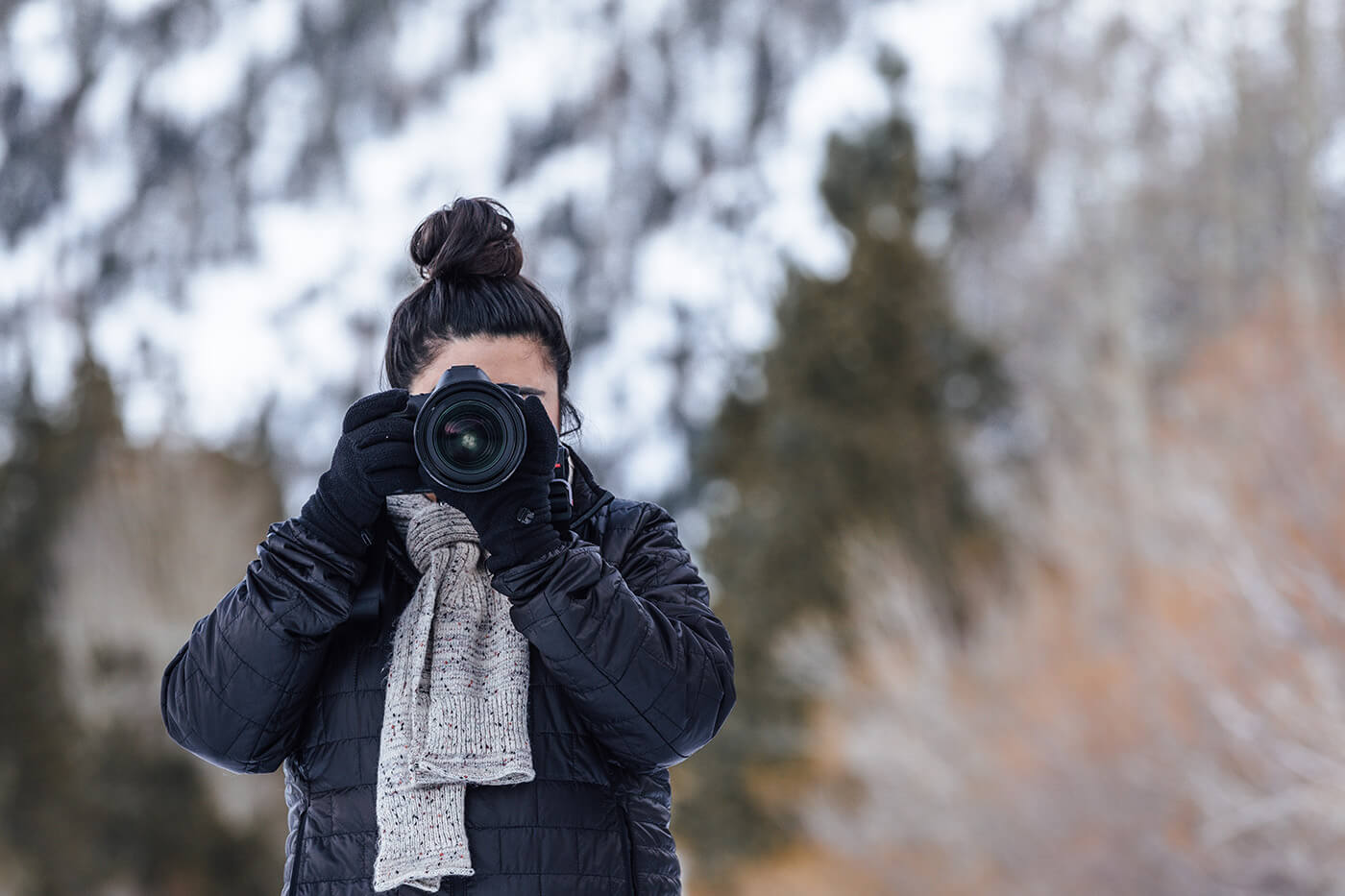 2. Keep Warm
This tip is not only for the people in the photograph but the gear in your hands! For the folks to be snapped, make it quick, and don't be afraid to have them bundle up and bring hand warmers. Hats and mittens are perfect for that holiday look – and layers are always a good idea.
As far as the gear, you'll need to let your camera get acclimated to its environment. Batteries tend to lose their power quickly in the cold, so keep an extra pair with you in a warm dry location.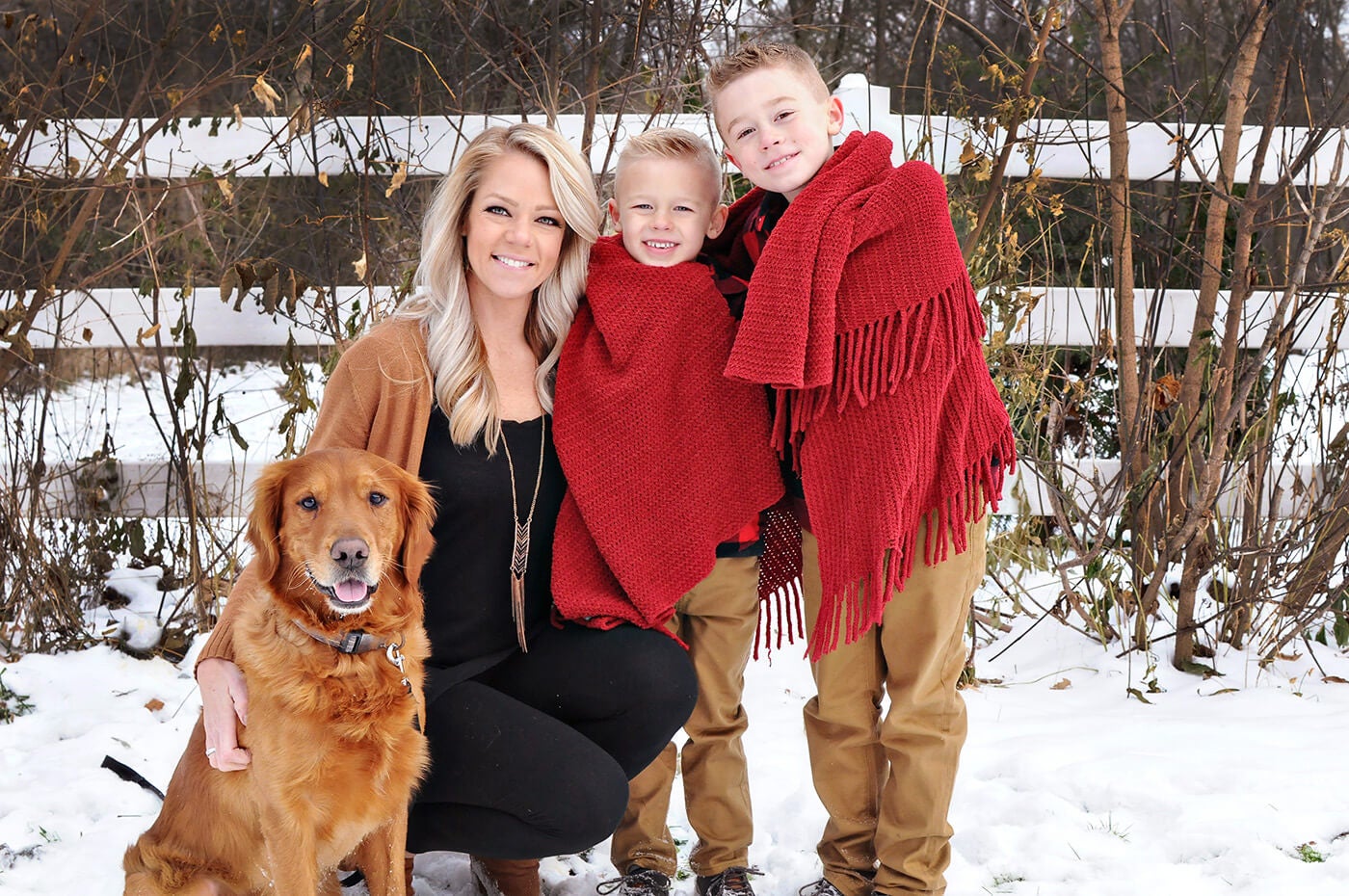 3. Shoot in Manual
You'll need to outsmart your camera and shoot in manual. The brilliant white snow often reflects back into your lens telling your camera it's brighter than it actually is and if it's not in manual mode it will think your image is overexposed and it will actually underexpose it for you. So to compensate you'll need to overexpose a bit. This will make the snow look normal in-camera.
4. Have Fun with Family Portraits
Let kids be kids. That means to let them play. Bring sleds, make snow angels and include the family dog. By doing this, you are creating a winter photo story. A story that can unfold in a Photo Book or a seasonal Wall Gallery.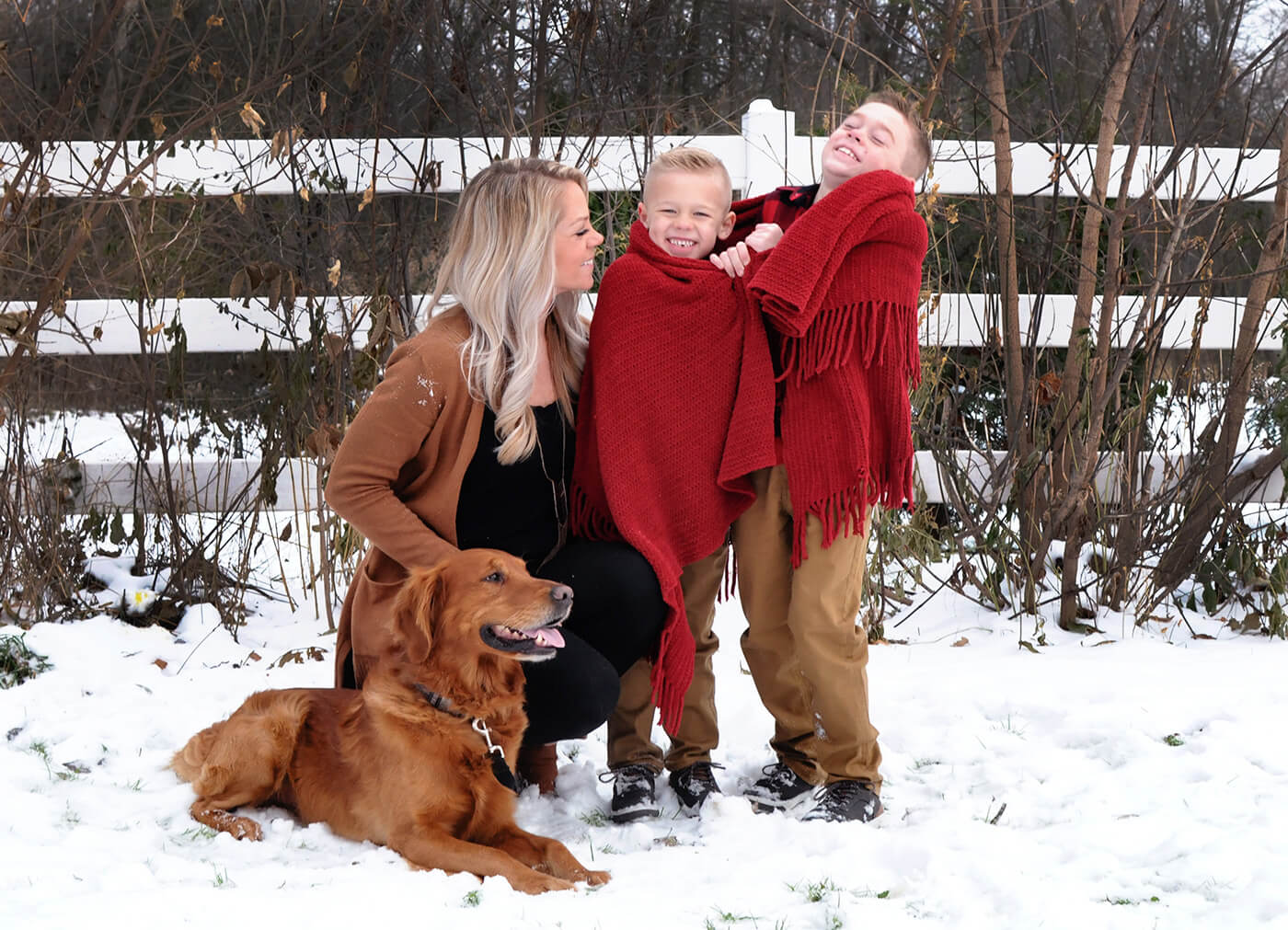 5. Protect Your Gear
Snow is cold and wet and as we all now water and electronics don't mix. So if you're changing your battery, lens or media card outdoors try to find a dry place to do it. You don't want moisture getting into the main components of the camera body.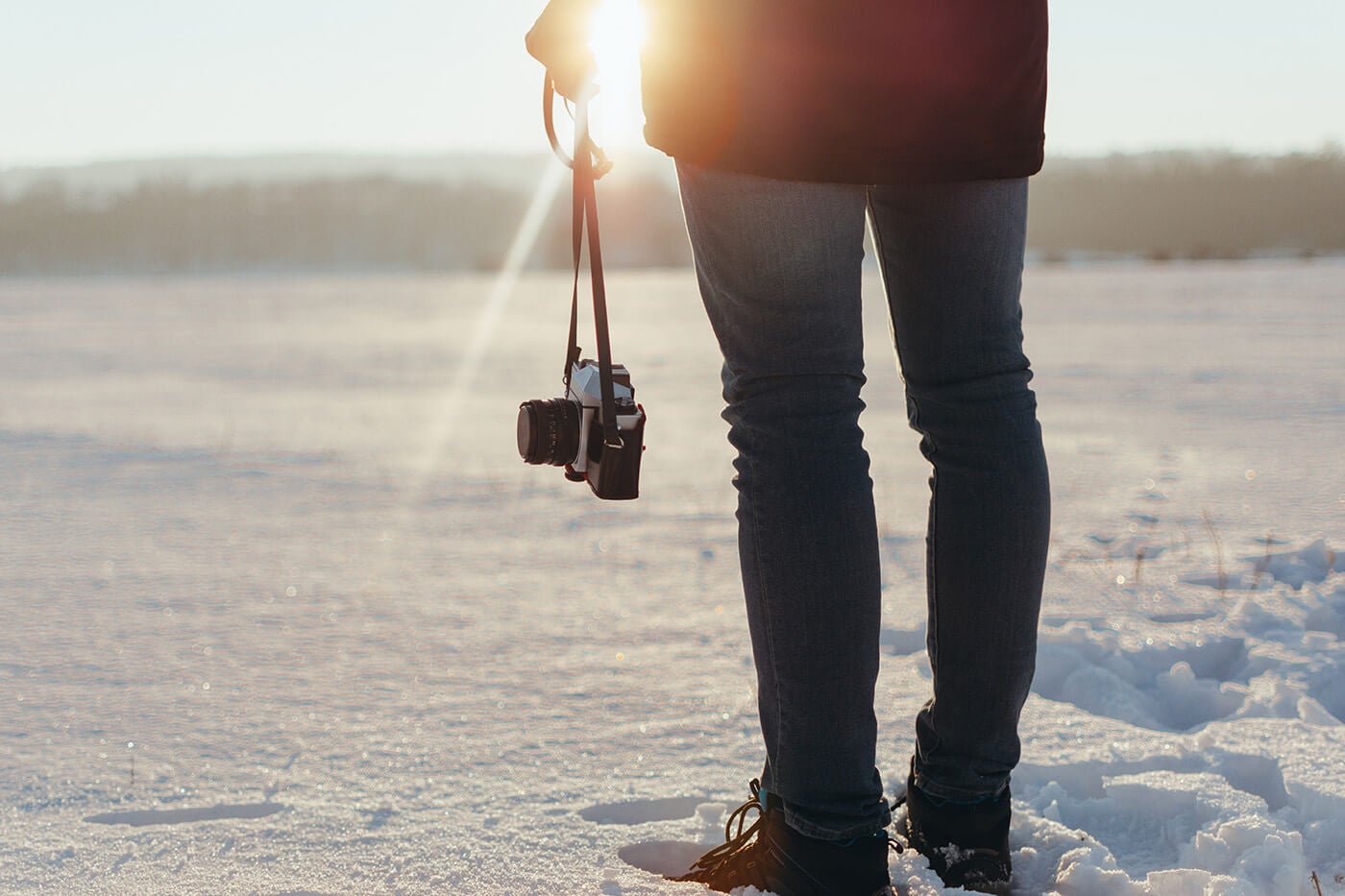 Also, when you're done with the photoshoot, put your camera in a bag before bringing it into warmth. Condensation can often happen when going from cold to warm temps. Bagging your camera gives it some time to acclimate to the new temperatures.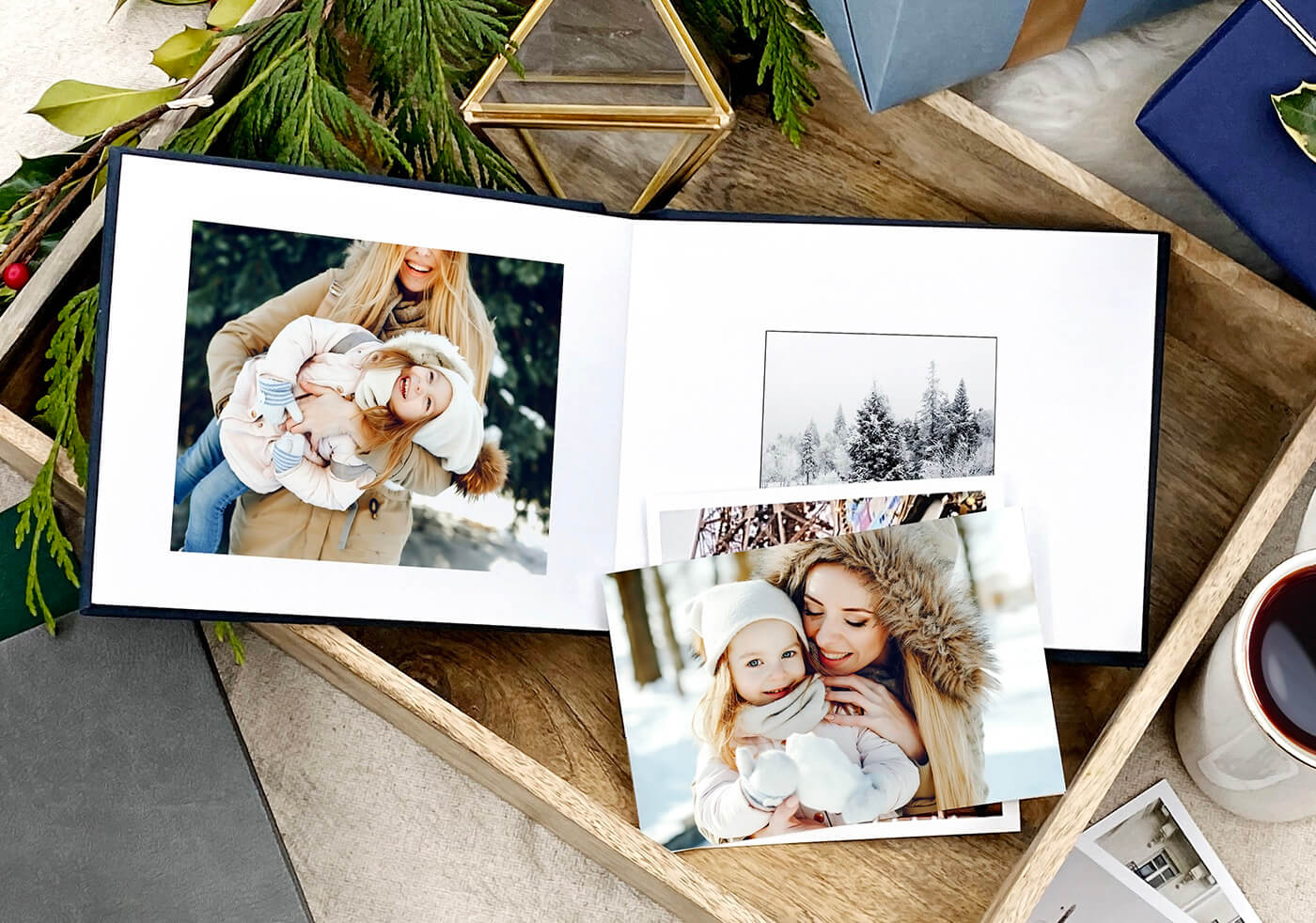 If you follow these tips, your snowy shoot can be fun and festive. Make sure to shoot fast, but shoot a lot so that your session can tell a great story of winter fun in a Photo Book and get that one magical Wall Decor masterpiece to adorn your home in the holiday season.