As the air turns cooler and the days get shorter, it's the perfect time to hit the streets for a photo walk. However, before you hit the streets, there are a few things to keep in mind to have a fun and successful walk. Here are our 5 tips to keep in mind when going on a photo walk.
1. It's all about Comfort
It's a photo walk which means you'll be putting a lot of mileage on your kicks. So wear a comfortable pair of shoes and dress appropriately for the weather. You'll also want to wear something with lots of pockets. Try to keep your hands free of stuff as much as possible except for your camera of course. Keep your camera load light and bring along a bottle of water and maybe a snack . Keeping hydrated is essential since most photo walks do not take breaks although you are free to leave at any point.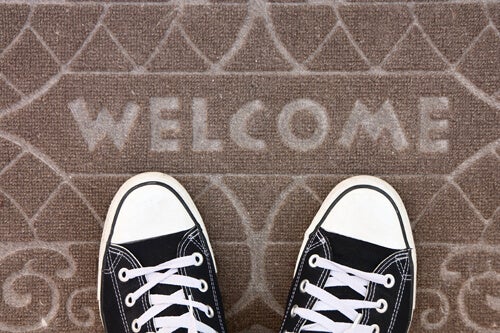 2. Challenge Yourself
The point of a photo walk is to challenge yourself. Yes, you may have macro, fixed and zoom lenses but bringing all that gear will only wear you down. Bring one body, lots of batteries and memory cards and try choosing just one lens. You'll have no choice but to see things differently without relying on so many lenses. It's a good practice for discipline. If you bring a fixed lens you'll be forced to move your feet if you want to get closer to your subject.
Another great challenge, take 15 steps and take a photo right where you landed. Force yourself to find the best photographic opportunity. Then take another 15 steps and repeat. Try this a handful of times. You are challenging yourself to find the best angle/picture you can from where you stand.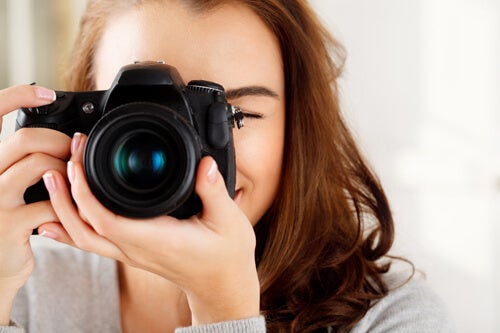 3. Get Social
A lot of photographers work from home or in a studio. It can be a pretty isolated life. The whole point of a photo walk is to engage with each other and get inspired. It's fun to ask other photographers about their gear and work flow. Most photographers are pretty open about their techniques on photo walks because it's a much more laid back atmosphere. If you are a shy person, this can be daunting. Introduce yourself to the leader of the photo walk and then typically they'll help you feel more comfortable. Bring your business cards and exchange social media handles with other photographers. It's great to keep in touch via social media with the friends you just made at the walk. You already have a common interest, a love of photography.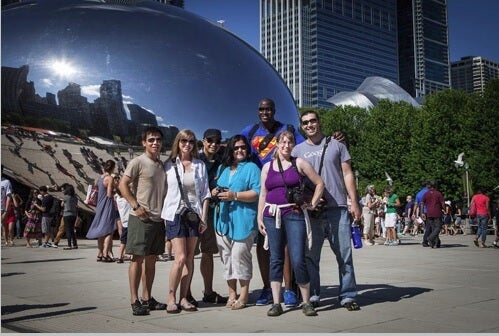 (Photo Courtesy of +Tom Tran and +Trisha Montgomery)
4. Know Your Rights and Know Other's Boundaries
Photo walks can take you on an adventure. Rules and rights differ from country to country but brushing up a bit on what's legal and what is not is always a good idea. For example, in August of this year a memo went out to the New York Police Departments stating "Members of the public are legally allowed to record police interactions. Intentional interference such as blocking or obstructing cameras or ordering the person to cease constitutes censorship and also violates the First Amendment." 
The American Civil Liberties Union has put together this article to educate photographers on their rights. Click HERE.
On the flip side, if there are private property and  no tresspassing signs, be respectful and stay away. There are plenty of other photo opportunities, you don't need to break the law to get an image.
5. Get it Printed
There's no point on going on a photo walk only to have those images sit on a card or on a hard drive to be forgotten. Prints last for generations. Make a collage of your favorites or pick only one that speaks to you. Print it 24×36 or make a 4×6. Whatever you prefer and space allows for, get it printed and display it with pride. By the way, we know a great place where you can get your images printed beautifully on paper, metal, canvas and acrylic. Don't forget if you have a lot of images you want printed, you can always make a great Printique photo book.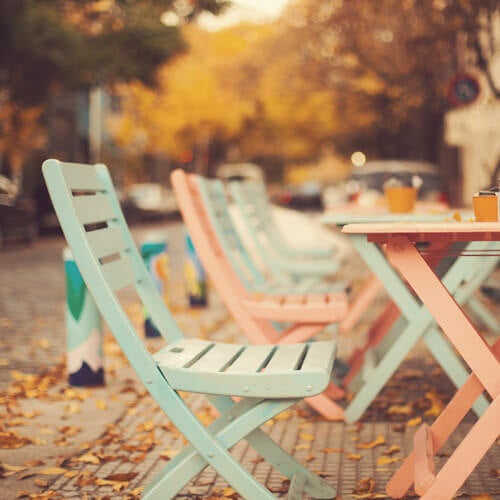 -Written by Libby for Adoramapix
-Photos by Shutterstock for Editorial Purposes and +Tom Tran