Most of us have a smartphone attached to our sides on a daily basis. So when the closest camera is your phone, it's time to step it up and get creative. Ready to try? Here are five fun smartphone photography hacks we found on the internet to inspire our community.
Smartphone Photography Hacks
1. Throw Some (sunglasses) Shade
It's always fun to experiment. This shot was taken on a sunny Saturday in New York city. After having a seat for a cold drink and laying my sunglasses down next to my iPhone, I decided to see what I could get out of a cheap pair of street sunglasses. Hold the glasses up to the lens – cover and snap away. Although, this image came out a little strong, I still enjoyed the process and the end result.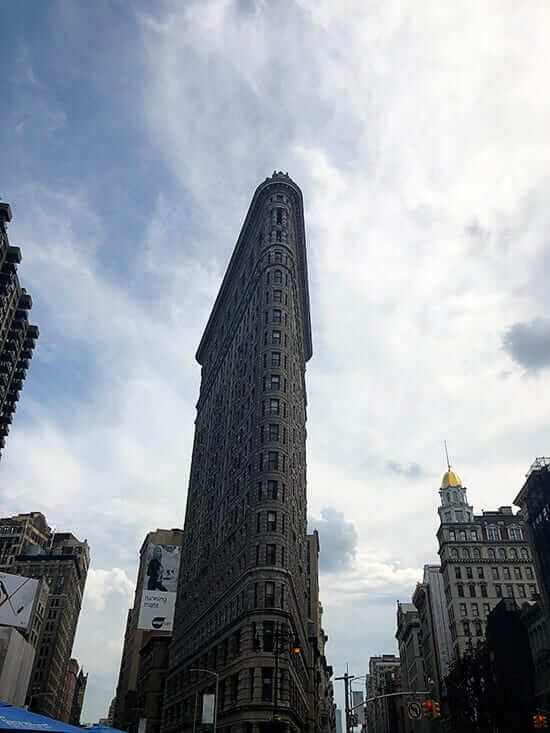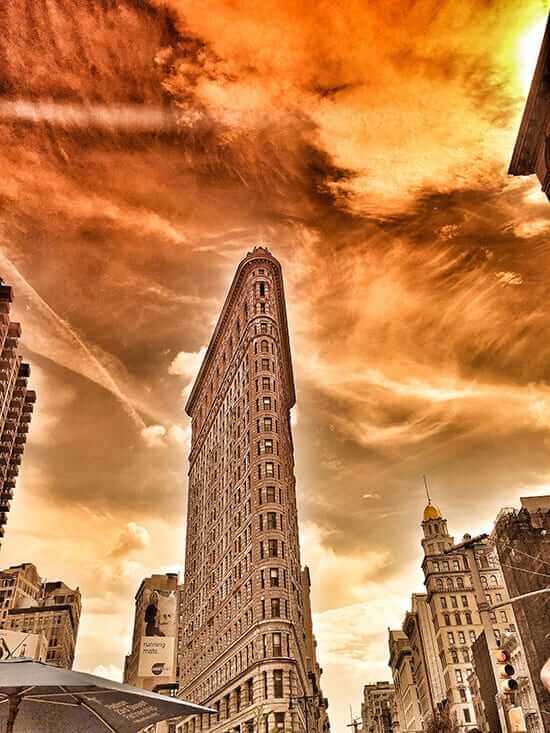 2. DIY Filters
Look around your home, you'll find everyday items that can be used to make filters for your smartphone. These are so fun to experiment with, for example, we used a Pringles lid and did a color gradient on it. You can use highliters or white board markers.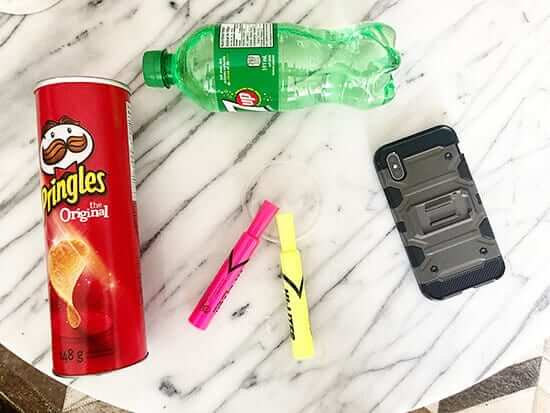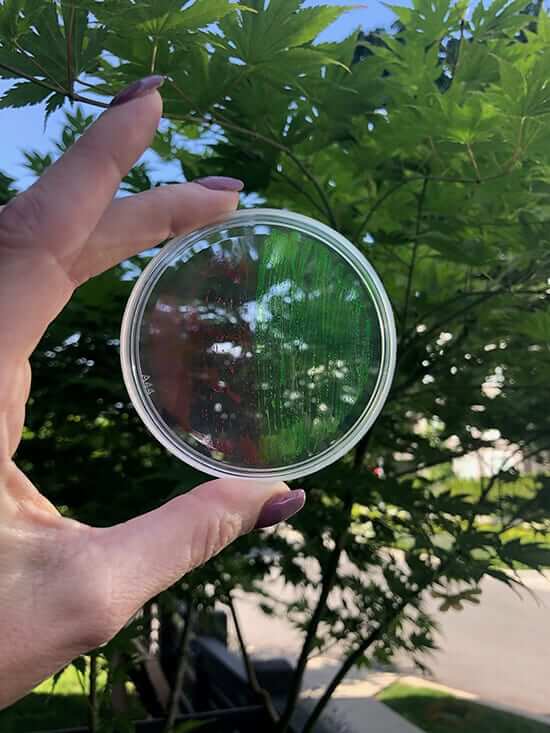 And we cut up a 7-UP green plastic bottle to come up with this funky effect. Bonus – sprinkle some water on it to give a beautiful bokeh effect.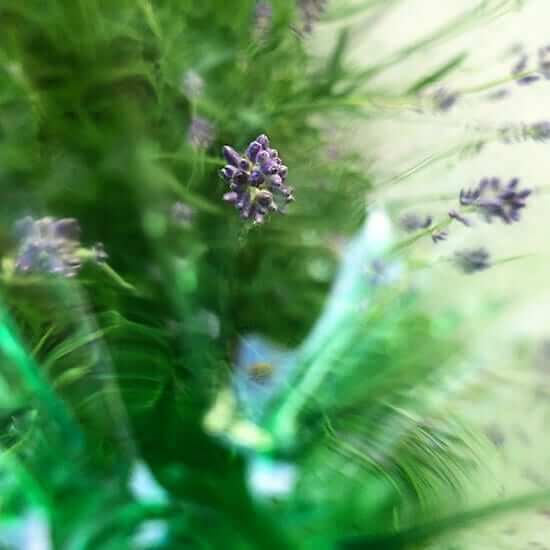 3. Flip the Phone for Close Ups
Sometimes you can't get close enough to smaller objects. There's an easy fix for that! Simply flip your phone upside down so the lens is closer to the surface. Look at the difference it made in this example!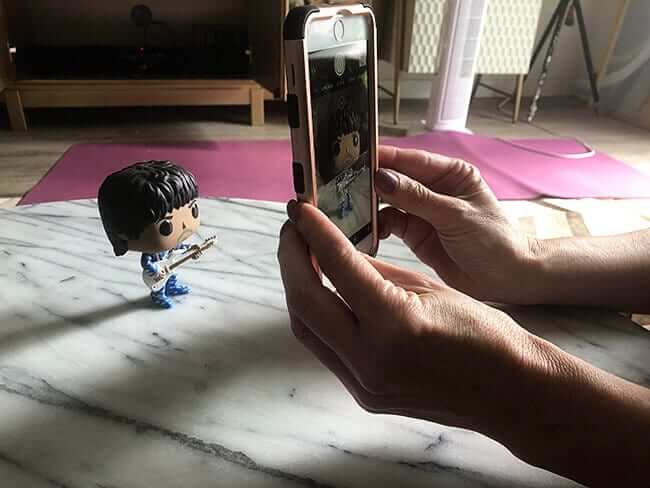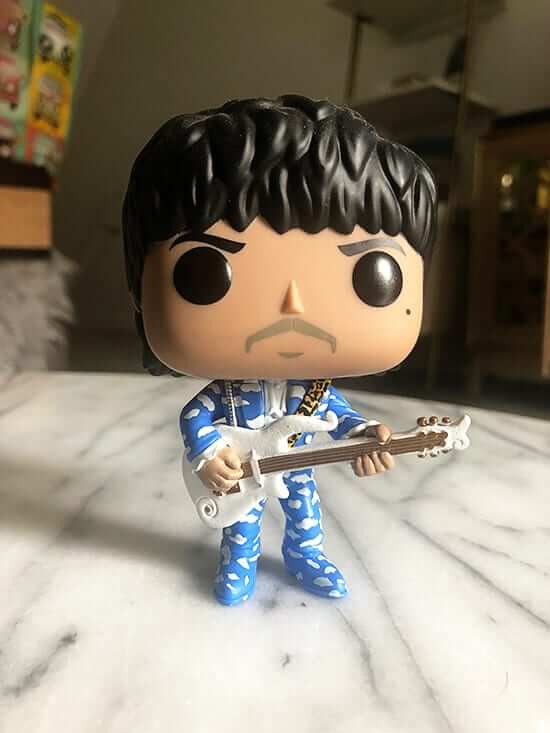 4. Crop – Don't Zoom
Currently, a lot of smartphones use something called digital zoom as opposed to optical zoom. When this happens, you lose detail in your picture by choosing to zoom in. Instead, take your picture and then crop how you would like it to look, this way it preserves the most detail in your photo and your images won't be as pixelated.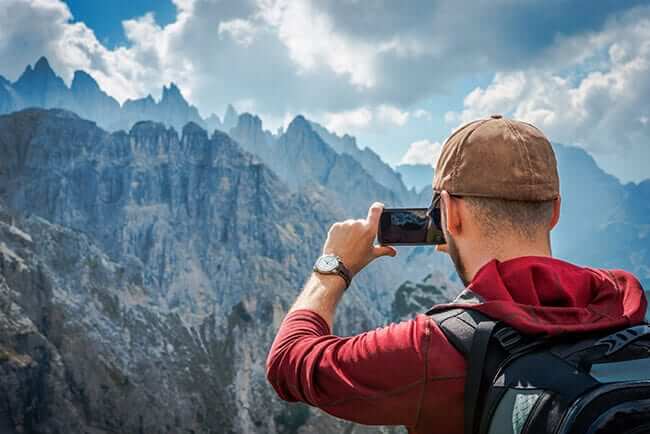 5. Water Droplet for Macro Shots
I haven't been brave enough to try this because I don't believe in mixing water with electronics, but a lot of people have come up with amazing images from this practice that by putting a single drop of water on your smartphone lens, will get amazing macro images. Check out this thorough look at the process by clicking HERE. Also check out how the size of the droplet of water can change your image's look.

(BTW, this should be done very carefully and at your own risk)
When you're finished getting creative, don't forget to print them out you can start
HERE
.