Life is made up of so many moments. Some take our breath away and others breathe life into our every day. The best way to honor your memories is to give them a forever home. What better way to showcase your favorite memories than with our new premium soft-touch albums? Here is a quick look at five perfect life milestones that will showcase beautifully in our new premium hardcover albums.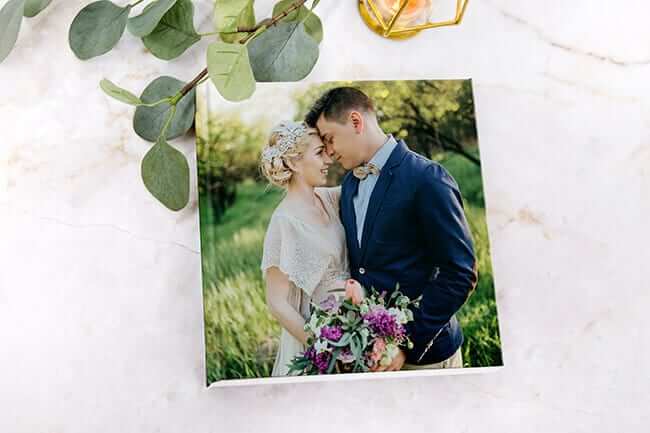 1. Weddings
It's easy to make a page turner with our new soft-touch premium albums. In fact, you can make the trilogy. Start with then engagement session, you can make a sweet 8×8 book and make copies for parents. The second book is the wedding sign in book. Choose a bit larger size like a 10×10 for people to be able to leave comments. Make sure when designing the book, you leave plenty of dead space for folks to sign in. Try a matte  or deep matte paper for best results on the sign in book. Finally, the wedding itself should be the biggest album in the trilogy either a 10×10 or 12×12. It's easy to make smaller copies of the main book for parents, grandparents and the wedding party.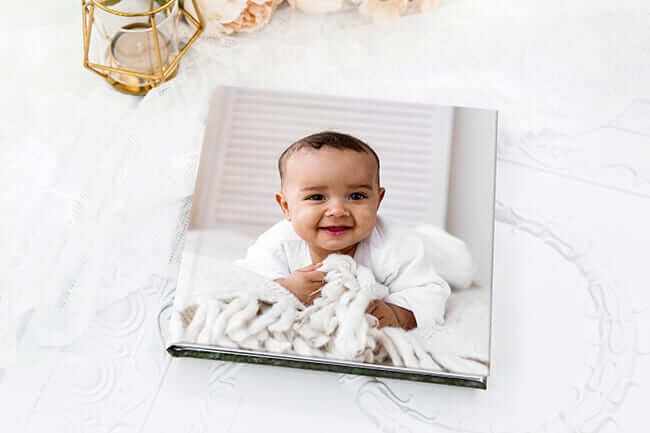 2. Baby's First Year
Capturing baby's first year is all about those firsts from rolling over, sitting up, crawling and then walking! Take the time to snap the firsts. Find an image that really sums up the joy of the first year for the cover. When adding it to the front, the child should occupy the right side of the image. If you have an image that does not lend itself to stretching across the covers then simply choose a background that you like and put your image of the baby centered on the cover on top of the background.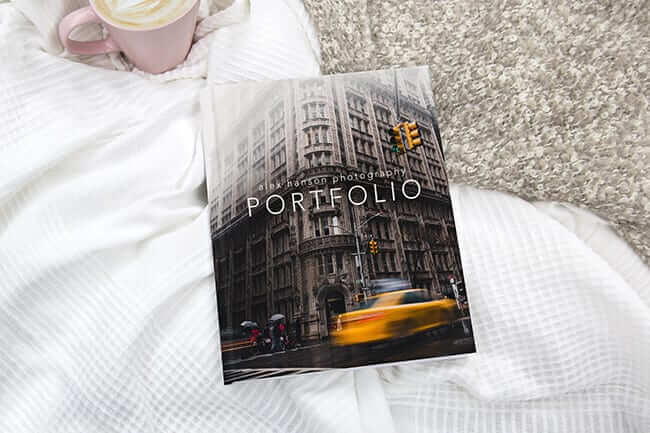 3. Art Portfolio
Let your art be the showcase of the cover. An art portfolio is a perfect fit for an image wrapped premium hardcover album. You can make a bold statement right off the bat by having your artwork wrap around the cover and it's a great way to highlight all of your best pieces. When choosing your images choose the ones that define you and your work. Also, simplicity is your best friend when designing your album as you'll want the images to speak for themselves.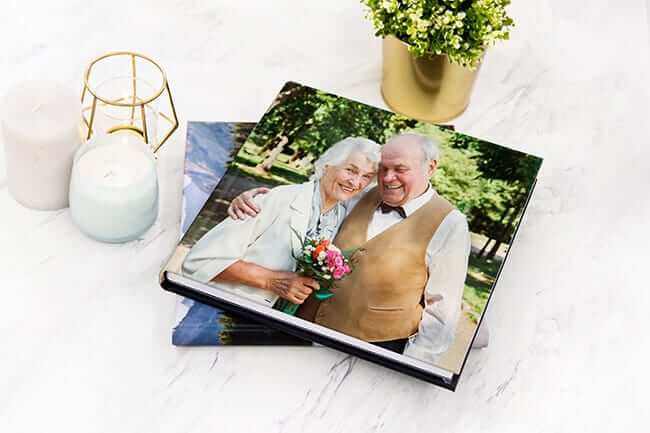 4. Anniversary
Every anniversary is special and should be documented. It's a perfect occasion to make a beautiful statement of your commitment to love and life. The premium hardcover album fits the bill.  Showcase a beloved wedding picture on the front and use a smart looking text to announce which anniversary you are celebrating. It's the perfect heirloom to pass along to the next generation.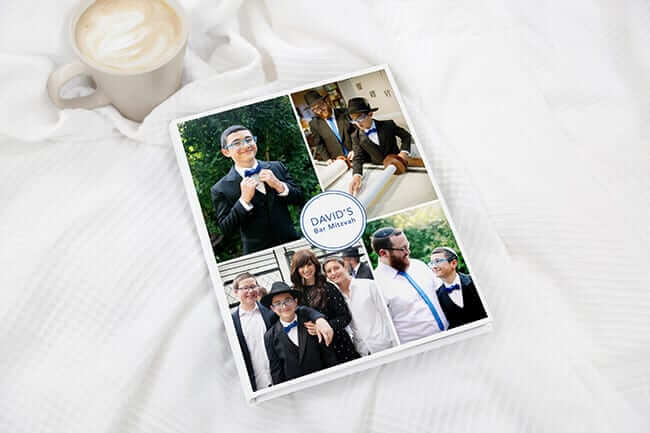 5. Bar or Bat Mitzvah
A child's Bar or Bat Mitzvah is the perfect milestone to grace a premium hardcover album.  The ceremony with its rich traditions can be showcased beautifully on the front and back covers.
These are just a few examples of events that you can make into a beautiful premium hardcover album. Ready to start your own? You can go HERE to start your own beautiful lay flat, quality handmade album.