As the holiday season approaches, we all do our best to plan ahead.  But when the days become busier – and shorter! – the gifting season sneaks up fast.  If it feels like time is running out and your list of to-dos is only getting longer, nothing is a bigger relief than a go-to gift you can make in a pinch.
Each of the ideas below can be started and completed in a five-minute span, making it easy to squeeze orders in under a deadline – whether that be the end of a sale or your gift giving date! From prints to wall décor, find a gift that speaks to and place your order in minutes. 
---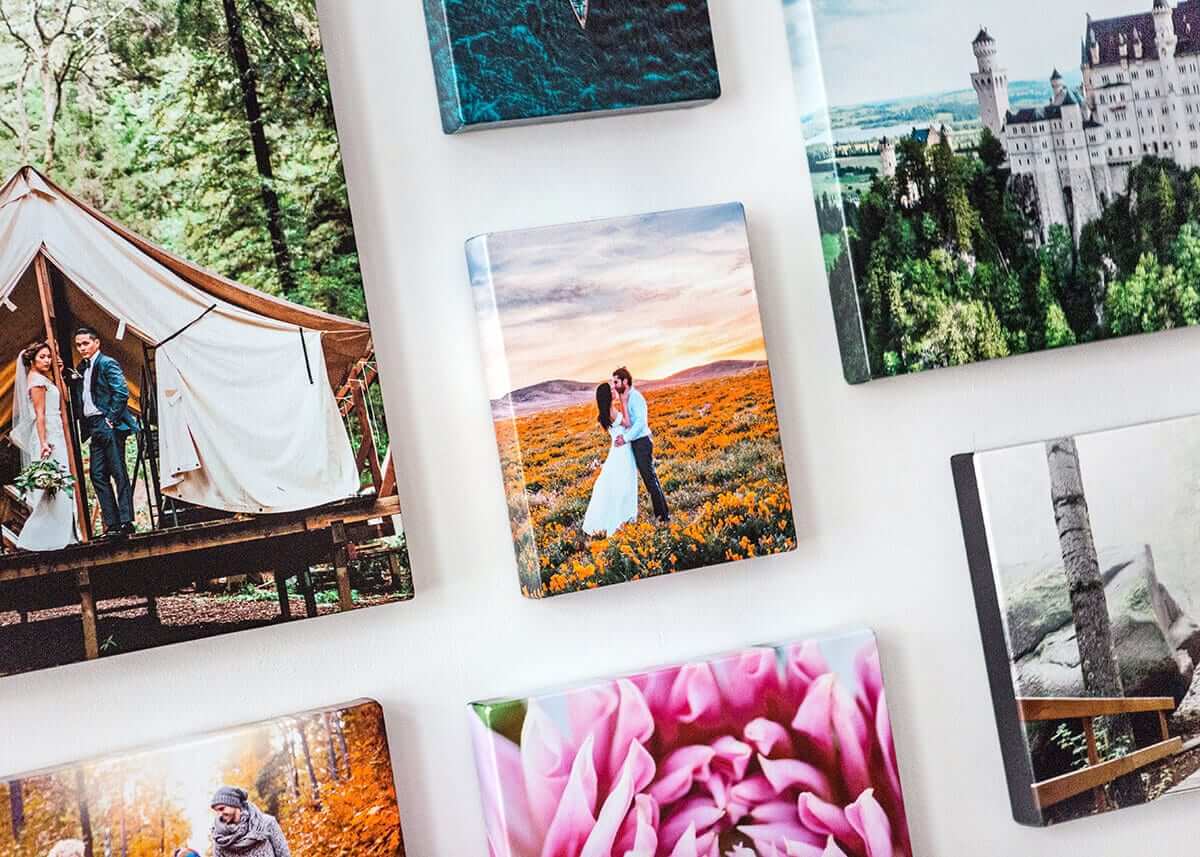 A Canvas Print
When it comes to thoughtful, sentimental, and timeless gifts, it's hard to beat a canvas print. The artistic presence of a canvas print feels anything but last minute – but can be ordered in just three steps!
To create a canvas print, simply head to the canvas page on Printique.com. Select the size of the canvas you want to order, then upload your photo. Once your photo has been uploaded and adjusted on the canvas template for optimal cropping, add your canvas to your cart.
Then sit back, relax, and wait for your gallery-quality gift to arrive.
---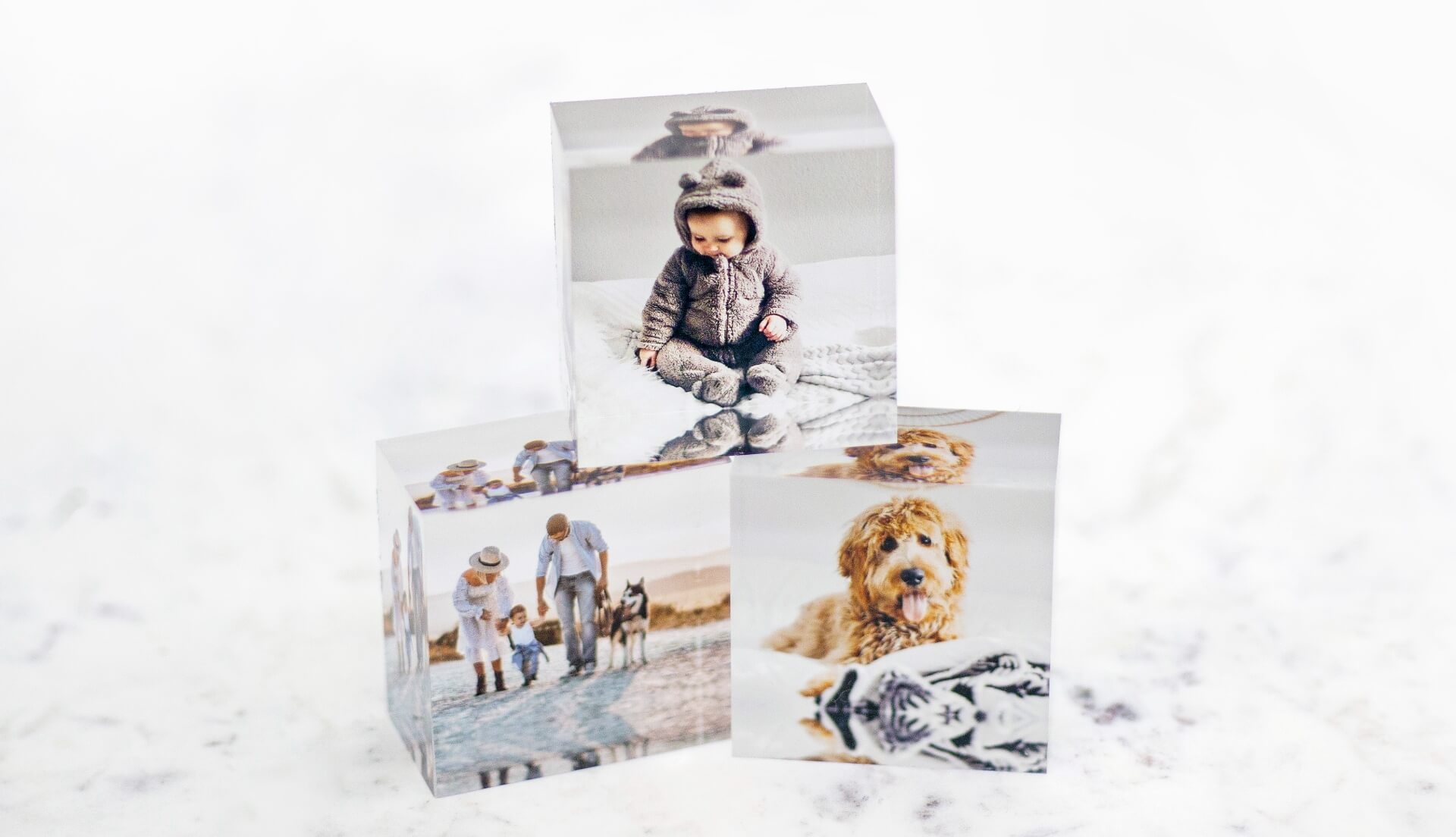 Mini Acrylic Blocks
Mini acrylic blocks are an adorable and memorable way to turn memories into gifts, even if those memories are simple snapshots on your mobile phone's camera roll. The small size of these prints means even mobile photographs will display gorgeously, carrying more sentimentality and emotion than you ever thought possible.
To create your mini blocks in minutes, head to the acrylic blocks page on Printique.com. Select the size of your acrylic blocks (we recommend 2x2in for ultimate cuteness levels) and proceed to set up. Then, upload three to four photos you wish to print and add your acrylics to your cart!
In just minutes, your photos will reach our warehouse and begin their transformation into an unforgettable gift.
---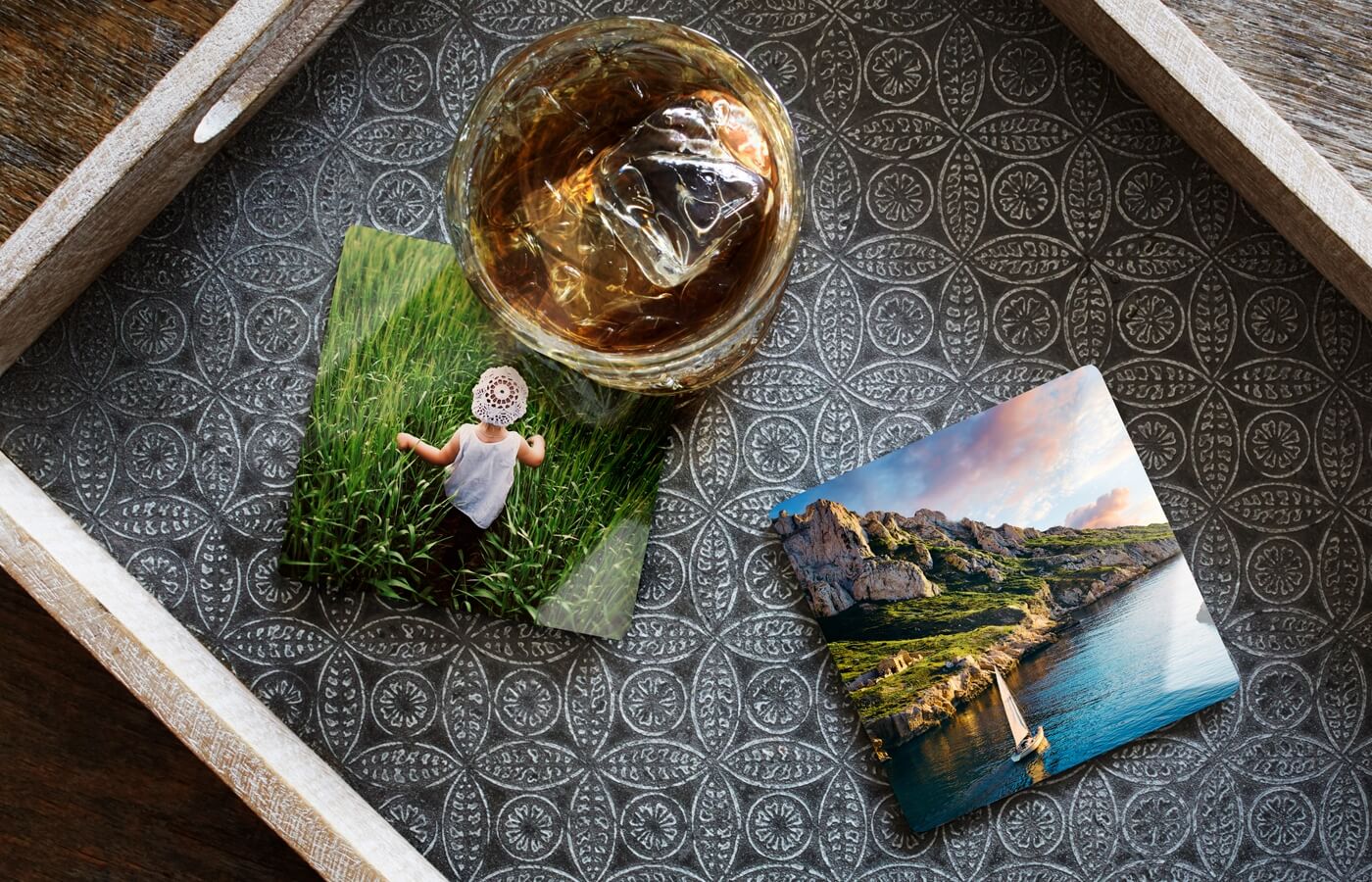 A Custom Coaster Set
With so much to cheers to during the holiday season, the gift of a custom coaster set is a can't-miss gift; and lucky for last minute shoppers, it only takes minutes to order!
Head to the gifts page on Printique.com and select "Home & Office." From there, you'll be able to visit our photo coasters page. For $24.99, you can create a set of four custom coasters: either four coasters featuring one photo, or four coasters featuring four unique photos.
Upload your photos, add a caption (if you wish to), and place your order!
---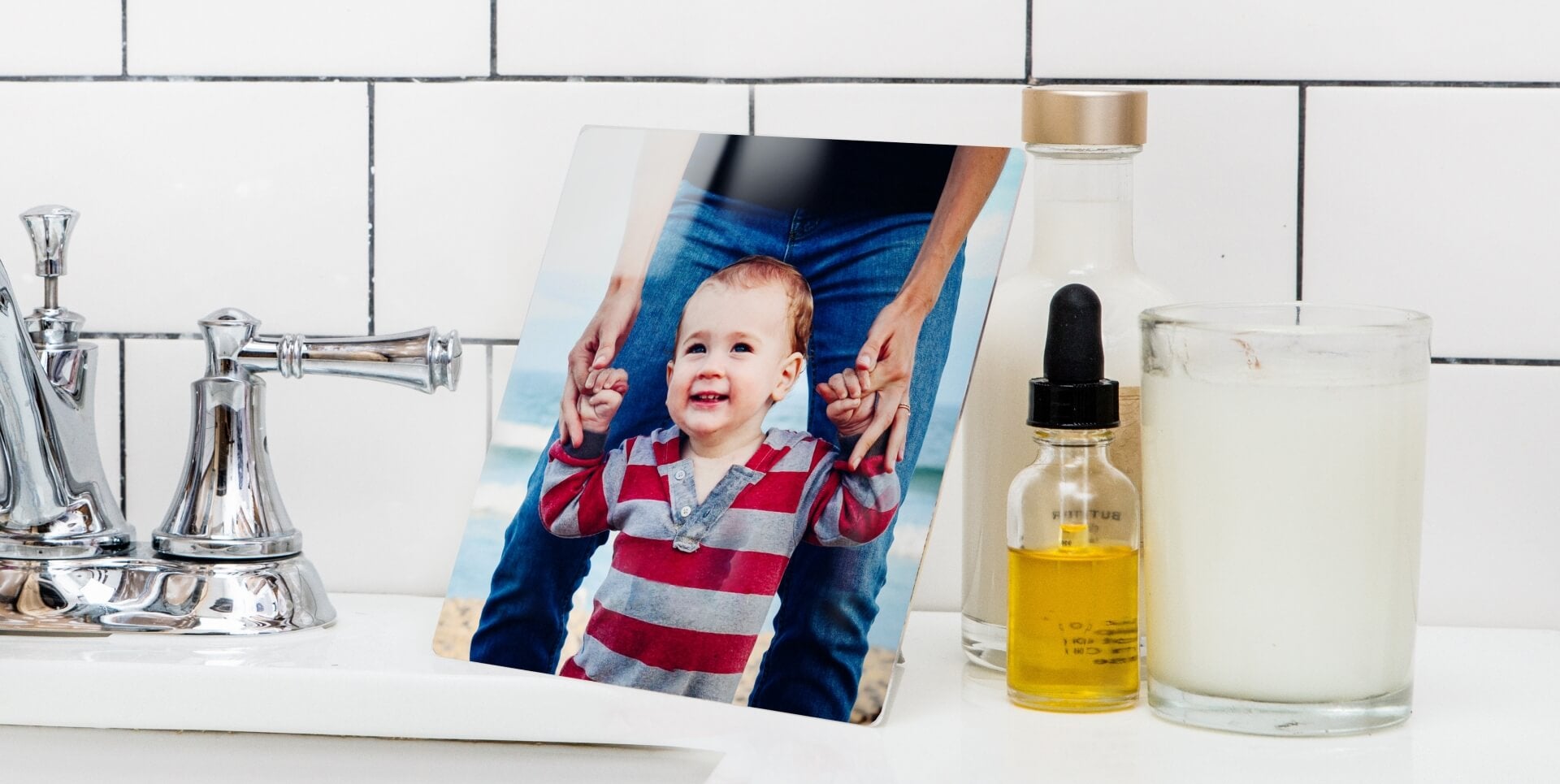 A Metal Print
With so many reasons to love metal prints, the ease of ordering them hardly ever gets mentioned! They're unique and impressive, waterproof, sun resistant, and available in a number of shapes and finishes.
Here's how to place your metal print order in less than five minutes:
Head to the 'Metal Prints' page on Printique.com. Select the size and shape of your print. Upload your photos, select your preferred mounting from the listed options, and specify the desired finish of your print. Then just add the print to your cart!
Pro tip: Choose either of the white finishes when printing portraits of people. This finish will help keep skin tones in tact. Our silver finishes replace your image's brightest white areas with glimpses of the photo's metallic base. This means eyeballs, teeth, and the brightest skin areas can be altered if this finish is selected.
---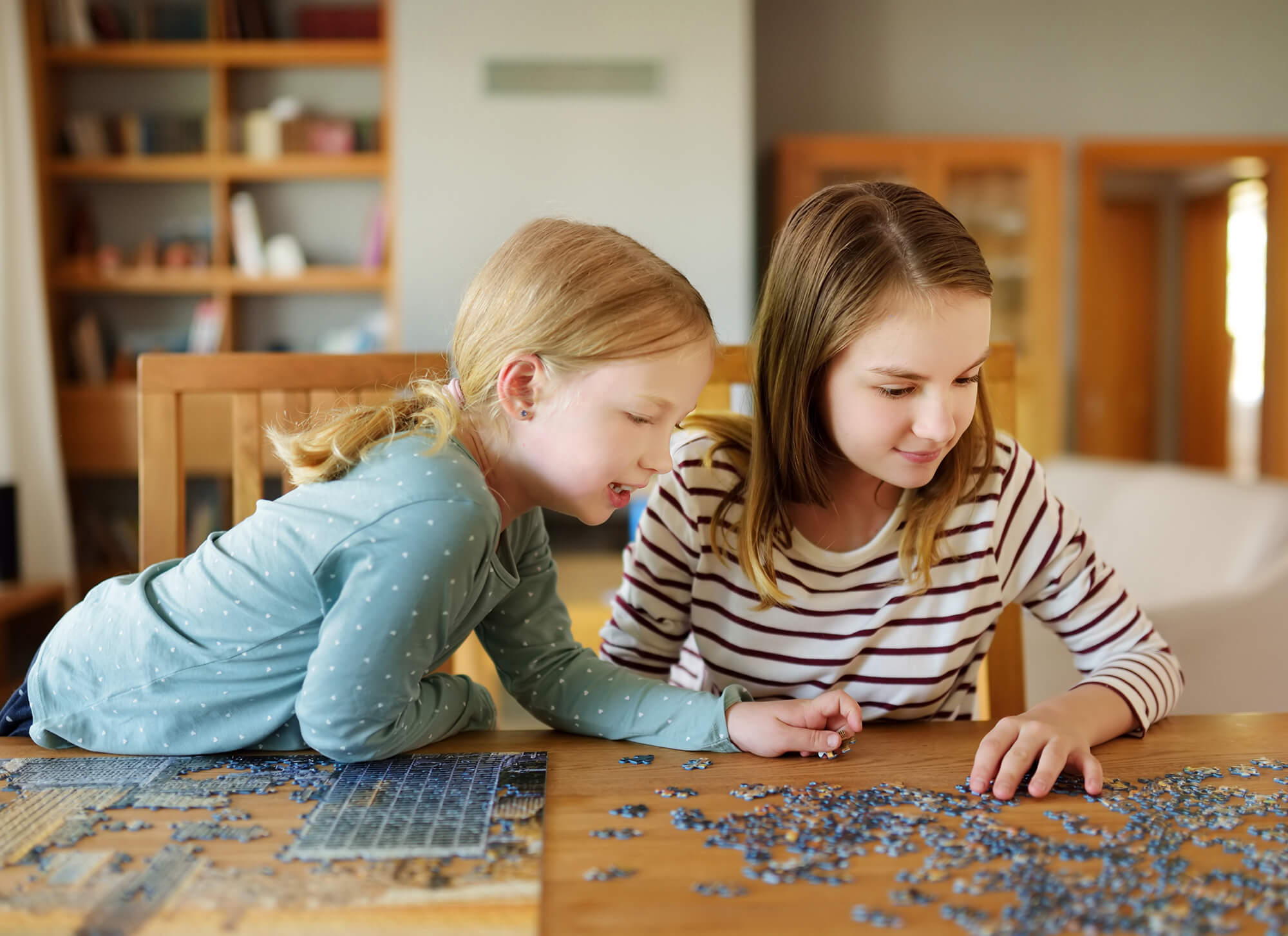 A Custom Photo Puzzle
When we see the opportunity to mix memories with a family activity, we take it – every single time!
Turn your favorite photo into a custom puzzle in just five clicks.
Click one: Click here to visit the Printique puzzles page.
Click two: Select the size you want your puzzle to be.
Click three: Click 'Upload Photos' in the top left of the screen.
Click four: Click the photo you want to print and hit enter.
Click five: Click "Add to cart" in the top right of your screen.
All that's left to do is place your order and get your best wrapping paper ready for your puzzle gift's arrival!
---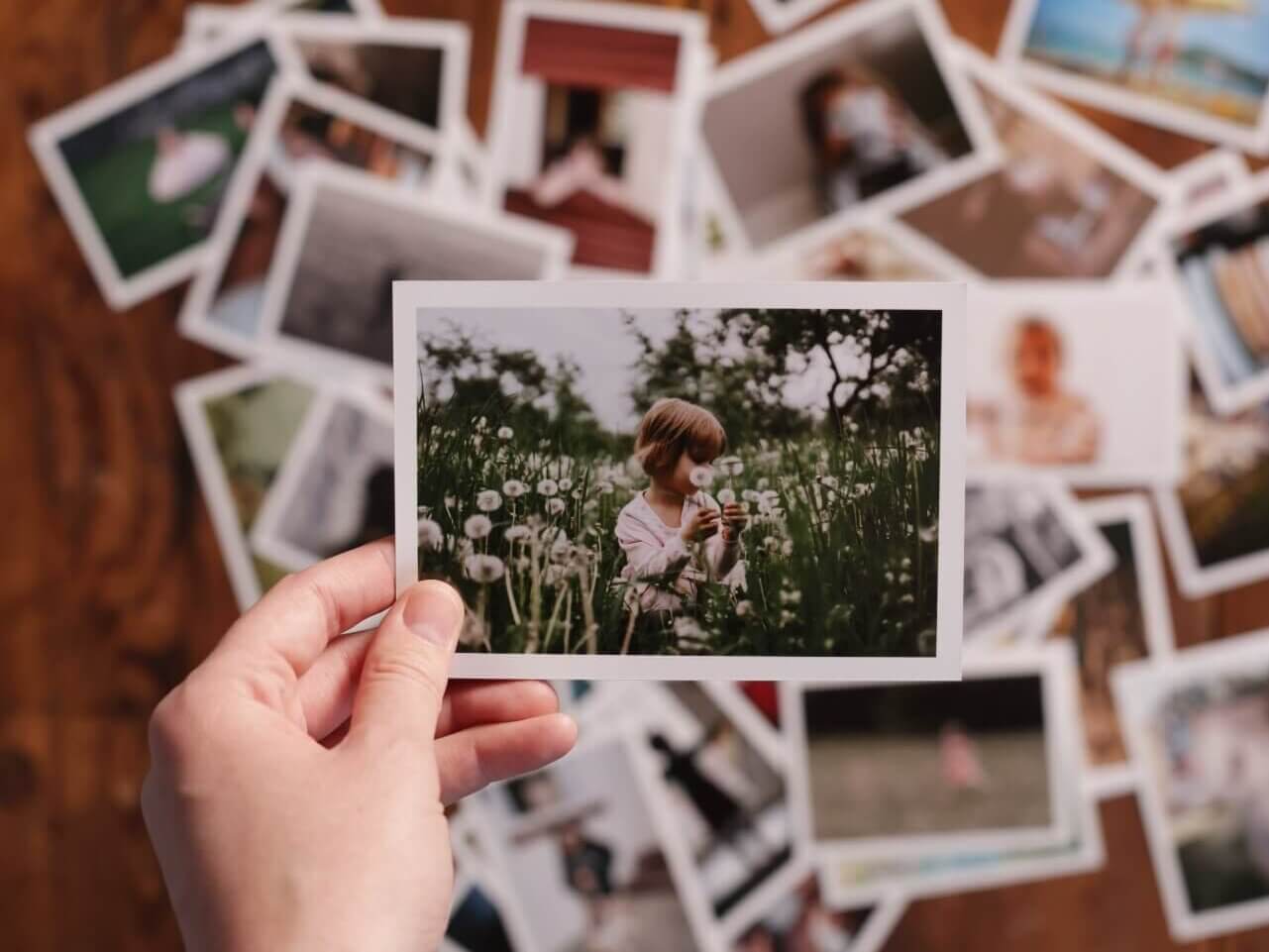 Love Note Photo Prints
A stack of classic photo prints may feel like an underwhelming gift, but they take on brand new meaning when you add sentimental love notes to each photo.
It only takes minutes to upload and order your favorite photos on classic prints. Plus, you can order photos directly from your phone with the help of our free mobile app. Quick, easy, and on-the-go? Gift giving doesn't get simpler than that!
---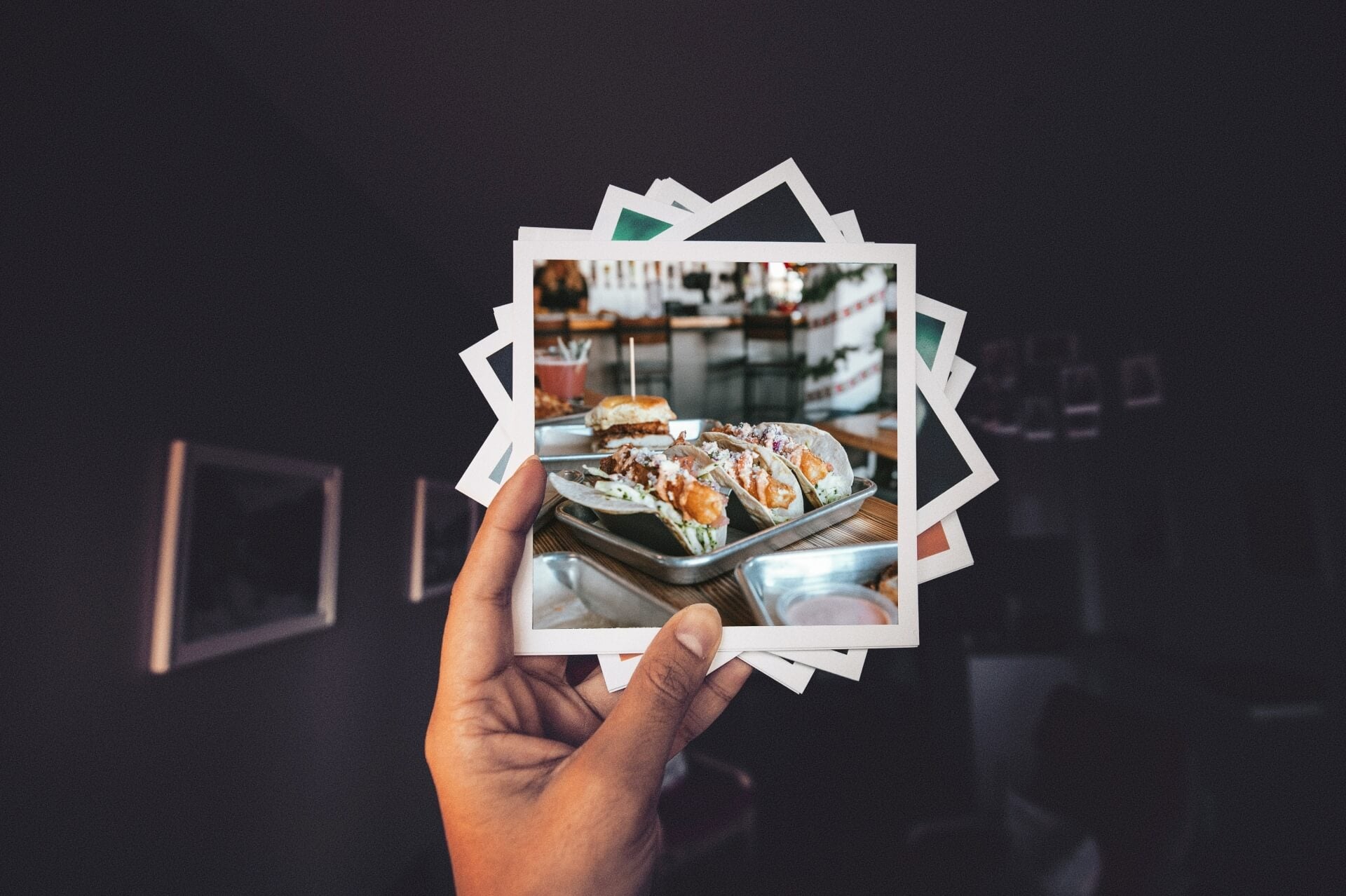 A Scrapbook Starter Kit
If you want to give the gift of a photo book but can't commit to the time it takes to build a photo book, say hello to the scrapbook starter kit!
Simply order 10-20 classic photo prints and a premium lay flat photo book with blank pages. Add a sweet title on the cover of your book – try "[Giftee's Name]'s Book of Memories" – and press order!
You'll not only inspire your recipient to focus their attention on their happiest memories, but the thought of you will be in their mind every time they do.
---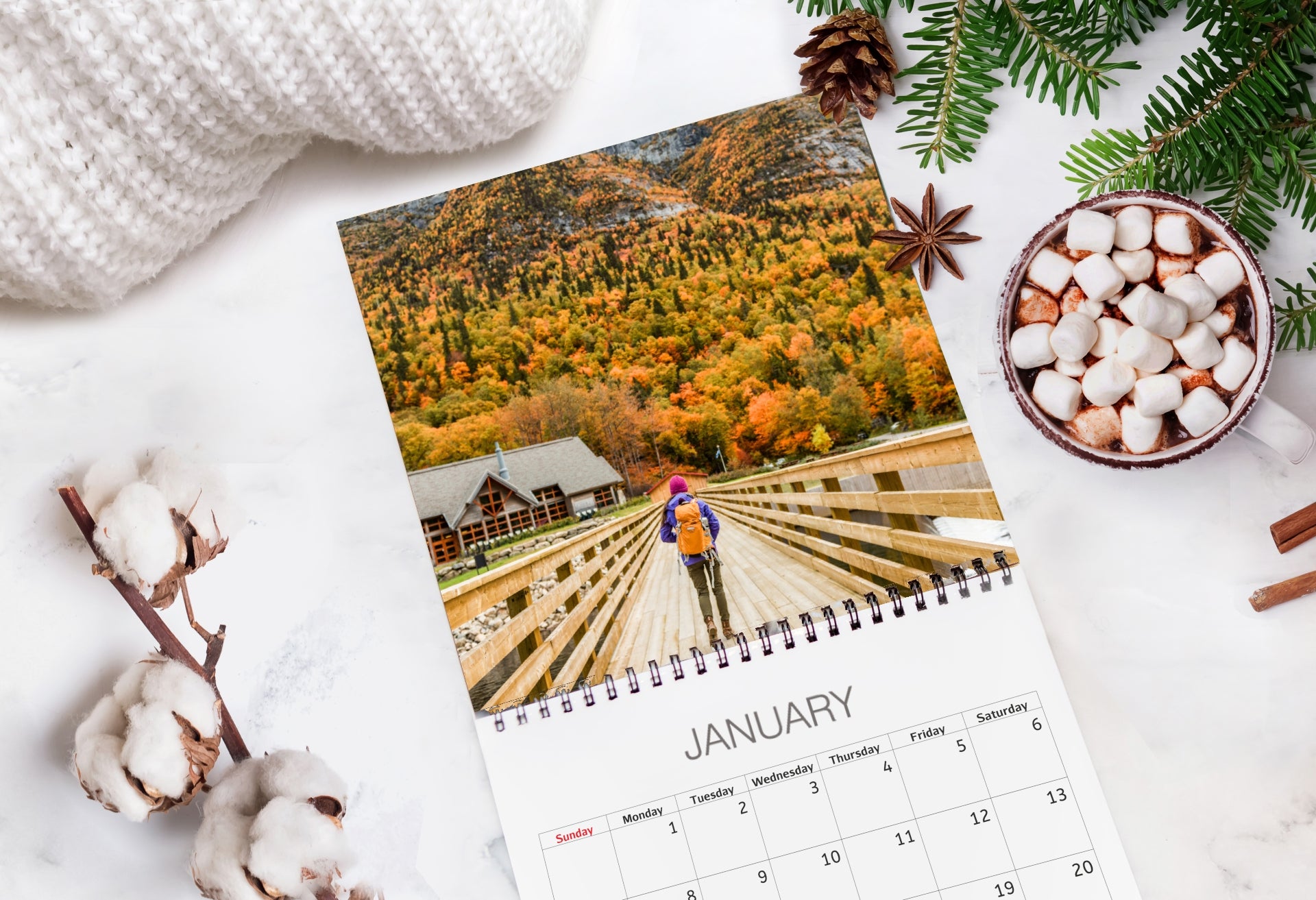 A Themed Calendar
This five minute gift idea is the best when shopping for loved ones with strong passions. Whether your giftee has a love for baby animals, mountain views, or delicious food, Unsplash makes it easy to compile gorgeous imagery of that passion. Add those photos to a custom calendar and you'll fill your recipient's entire year with their favorite things!
Head to Unsplash.com and enter your giftee's interest in the search bar. Spend two minutes browsing the top results, saving your favorite photos. Then, head to the Printique calendar page. Select the style of calendar you prefer, select a layout, and upload your downloaded Unsplash photos. Drag and drop your photos onto each month.
Then, add your themed custom calendar to your cart!
---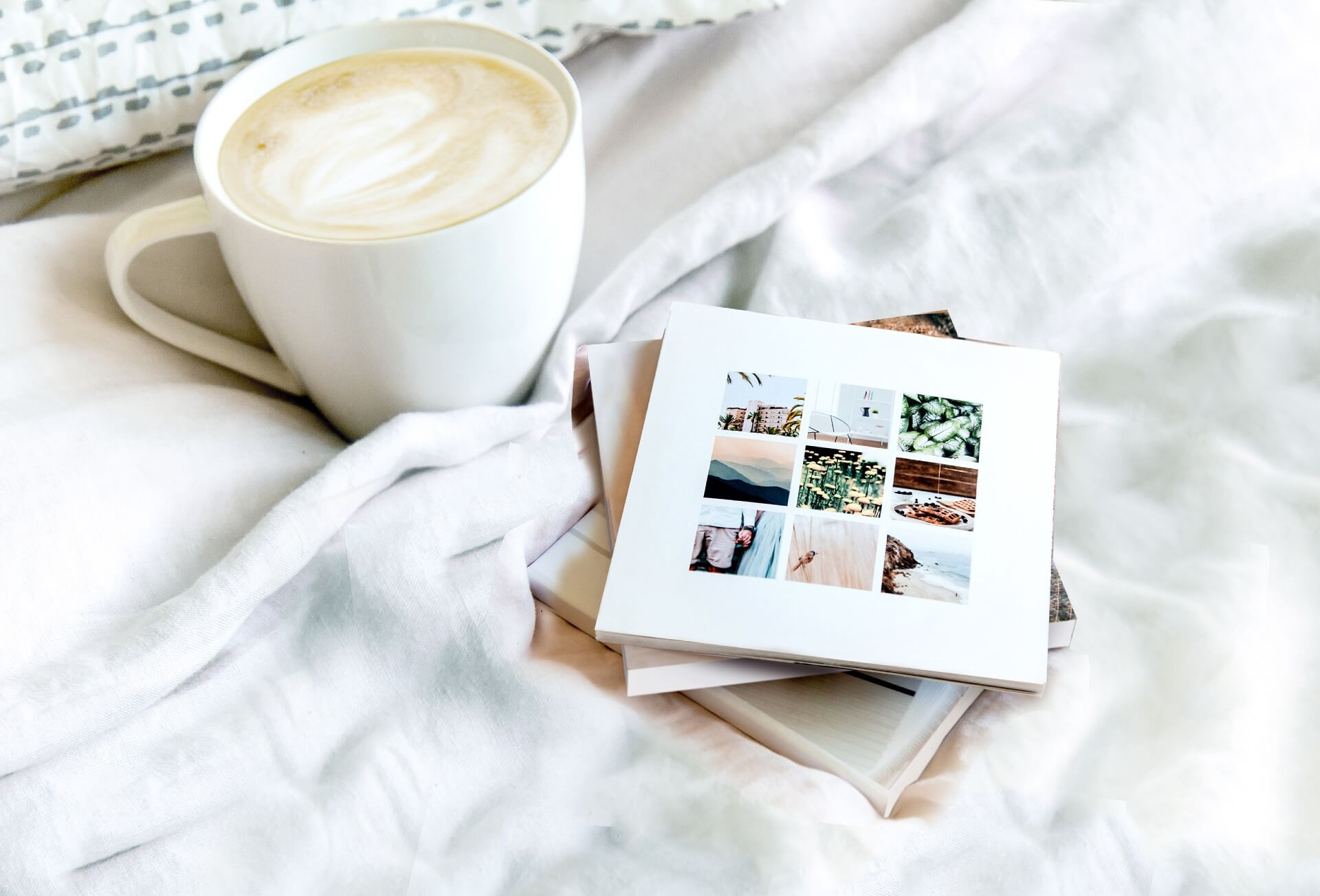 A Trip Recap Mini Book
Creating a photo book can be a time consuming process, but a trip recap mini book can be created in just five minutes – if you know where to start!
First, head to our mobile app and upload all of the photos you took on your trip to a Printique gallery.
Then, hop to your desktop and visit the Printique mini books page.
Click 'Create Your Book' and sync the Printique gallery that holds the memories from your trip. Allow our website's auto-fill feature to work its magic when prompted.
Title your book and voila – you have yourself a trip recap mini book. It's a heartfelt gift that the person you traveled with will treasure forever.
---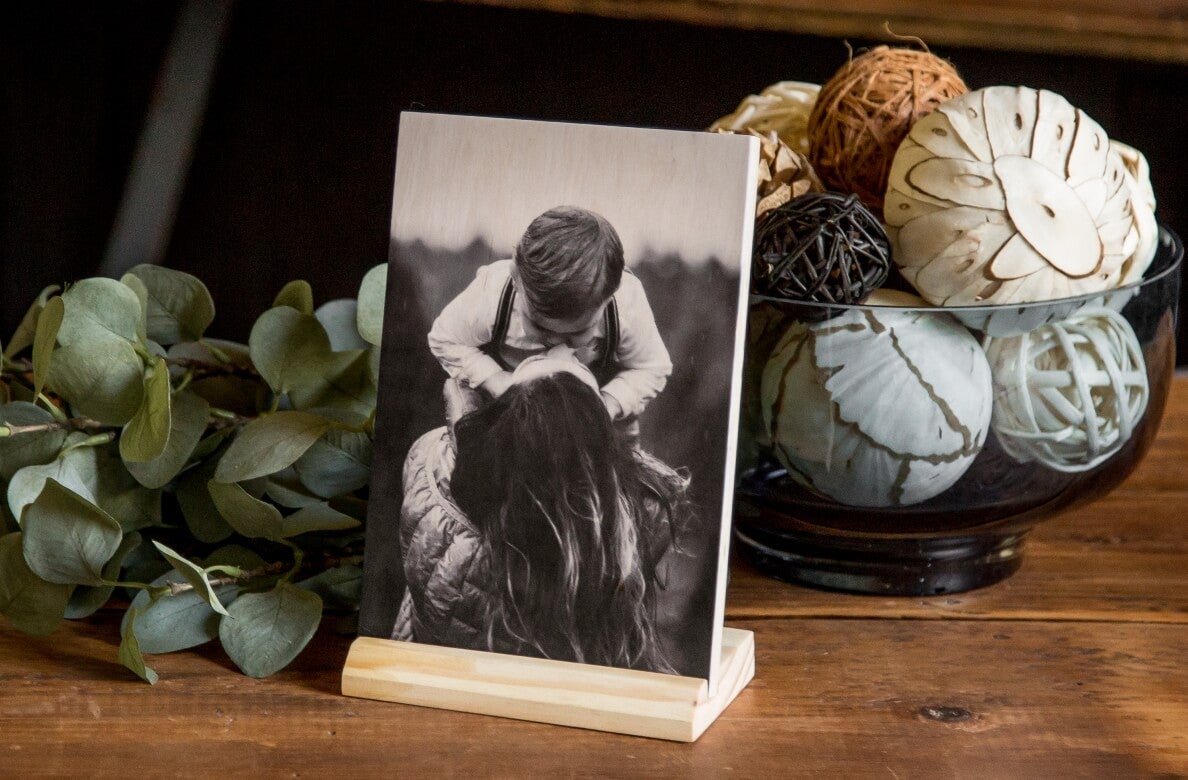 A Vintage Wood Print
The ability to create something entirely irreplaceable in just minutes is hard to pass up on. The unique wood grains on every piece of wood means that no two wood prints are exactly the same – making this our favorite five-minute gift!
To create a wood print, simply head to the wood prints page on Printique.com. Select the size of the wood you want to order, then upload your photo. Once your photo has been uploaded and adjusted on the print template for optimal cropping, add your wood print to your cart.
---