Canvas is an extremely popular style of photo printing, but that doesn't mean creating the best canvas print is always easy! While our online canvas builder makes it beyond simple to turn a photo into a canvas print, there are still a handful of important things to know before you place your order. Afterall, we don't want you receiving anything short of the absolute best – your photos deserve it!
In the list below, we've detailed five of the most common canvas printing mistakes. These are the mistakes most likely to stand between you and your best canvas – ever! With a quick read of this list, you'll be ready to start crafting a display fit for the photos you treasure the most.
Tip: Mistake number three holds the solution to mistakes one and two!
---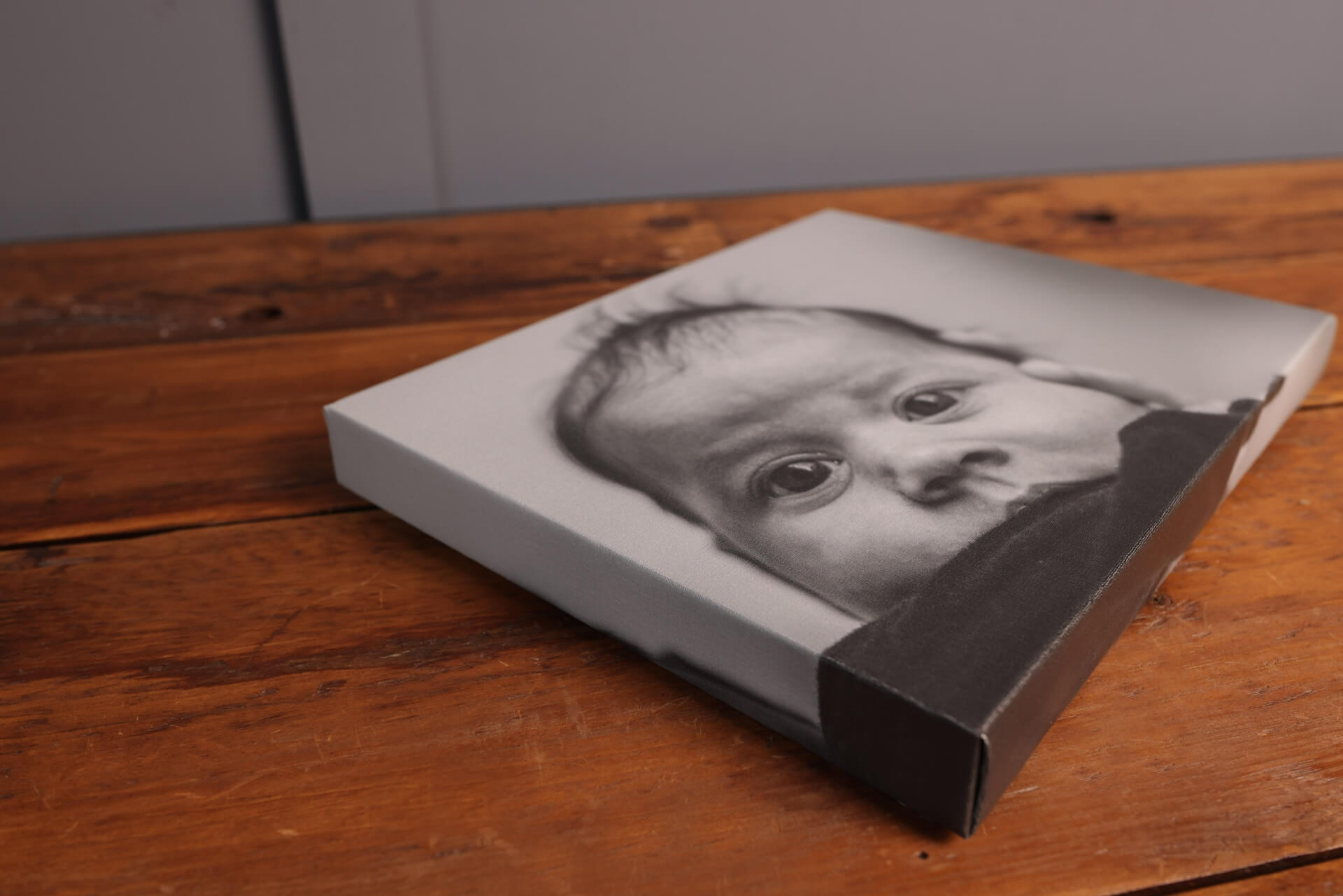 Mistake Number One: Cutting off important parts of your photo.
The wrapping style of canvas prints often results in large amounts of an image being distorted when printed. In Printique's virtual canvas builder, it is made purposefully clear what the front facing part of your canvas will look like with various framing selections. When it shows you a crop, believe it! When your image is wrapped entirely around a canvas frame, parts of it are going to be bent and tucked out of sight. If important parts of your image span all the way to the edge of your photo, be intentional with the wrapping style you select!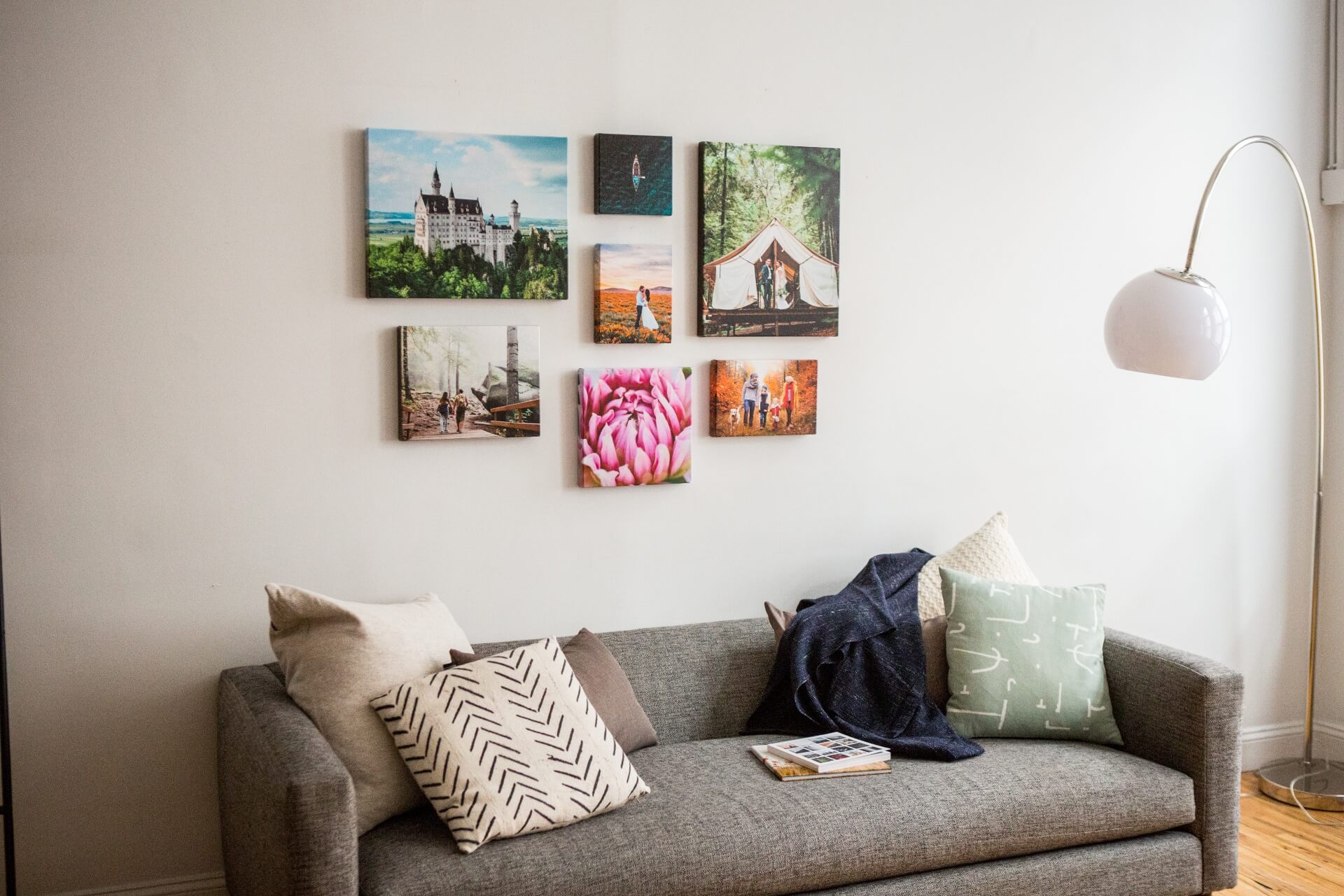 Mistake Number Two: Selecting a low-quality image.
Selecting an image that is fit for an 8×10 canvas print won't be large enough for a wrapped 8×10 canvas print. This is due to the same aspects that cause parts of your image to be cut off with full image wrapping.  Your image will have to cover more than just the 8×10 front-facing portion of your print, so your image's pixels will be stretched over a larger area. Keep this in mind when inspecting your image's size and DPI!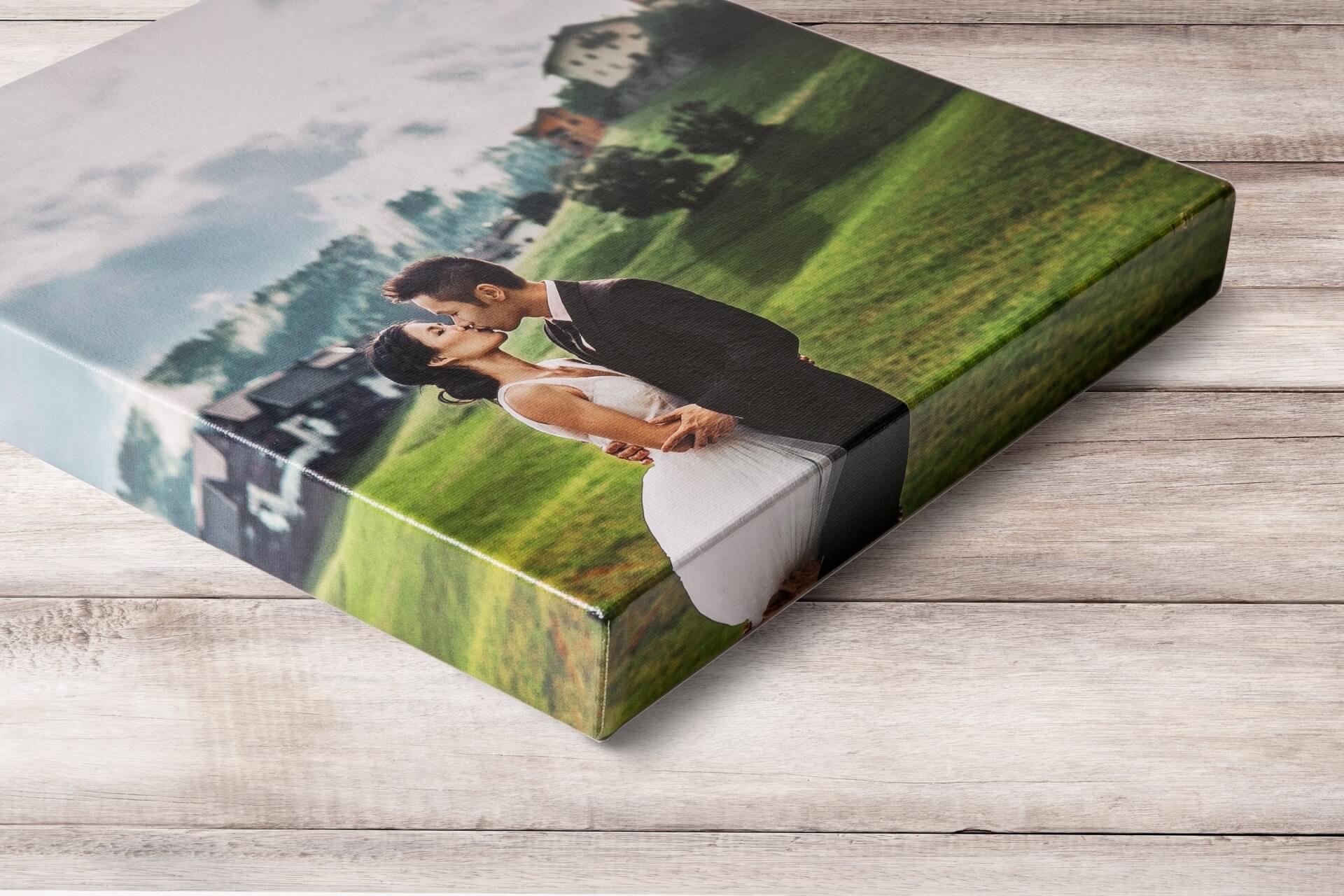 Mistake Number Three: Not Utilizing Mirror-Style Wrapping.
Are you wondering what the easiest solution is to mistakes one and two? Lucky for you, you can still print gorgeous, fully-wrapped canvas prints without sacrificing image quality or parts of your image – and all it takes is one simple trick!
When you're selecting the details of your canvas, select mirror wrapping for your framing style.  This will mirror your image along the edges of the frame; By doing this, you allow your edges to be filled with imagery without damaging quality or display! You can see an example of this wrapping style above; Subtle, gorgeous, and high quality!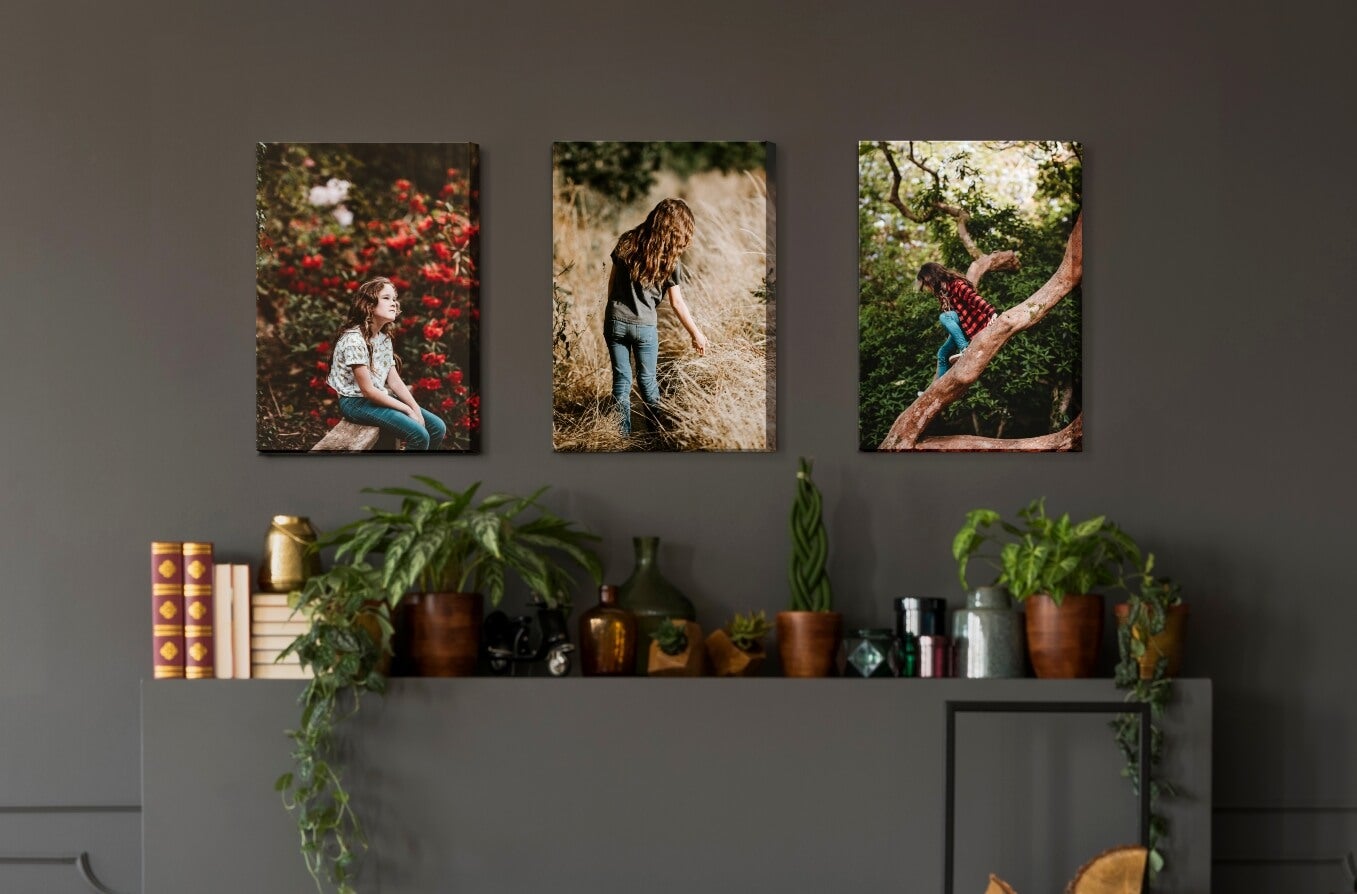 Mistake Number Four: Going too big or too small.
When you have a specific place in mind for a canvas print, take some measurements before ordering!  It's not infrequent that we hear people say "That's way [bigger/smaller] than I thought," when picking up an order, so it's beyond helpful to measure your space before selecting a print size! Plus, with our Wall Gallery Wizard, you can see what a print (or multiple prints!) will look like on your wall before ever clicking order.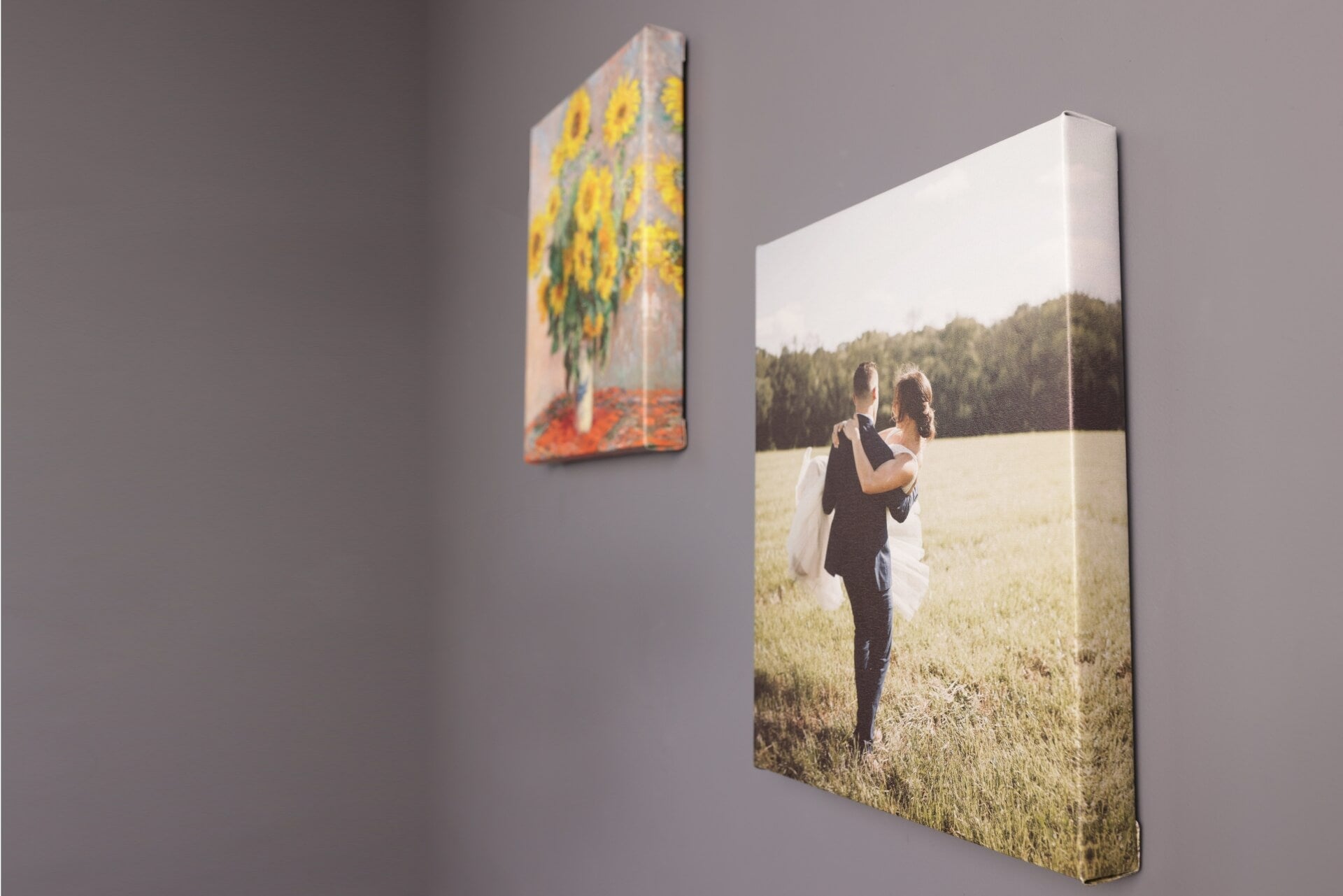 Mistake Number Five: Ordering from a low-quality printer.
As we mentioned, canvas is an incredibly popular photo printing style; It makes sense that there are dozens of canvas printing companies to fulfill that need! With so many printers to choose from, it's so important to invest time and effort into choosing the best one for your needs.
If you're ordering a canvas print for a child's birthday present or to experiment with painting on printed images, a cheaper option may suffice.  But if you're looking to create a piece of art that will remain pristine for decades, a slightly larger initial investment is more than worth it. Printique's canvases are printed on high-quality, heavyweight canvas and stretched onto a sturdy, 1½ inch, pine wood frame, ready for hanging. You can order from Printique with confidence thanks to our satisfaction guarantee.
---