It's a hit! Our new premium wood prints are now a popular choice for a lot of our members' when decorating their homes. We have received a number of images from members showcasing the prints in their homes and we thought we would take it one step further. Here are five clever ways to use wood prints in your home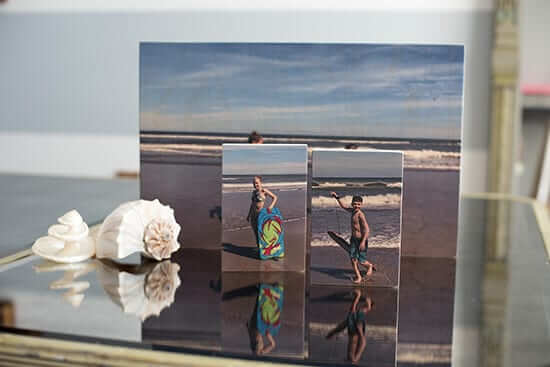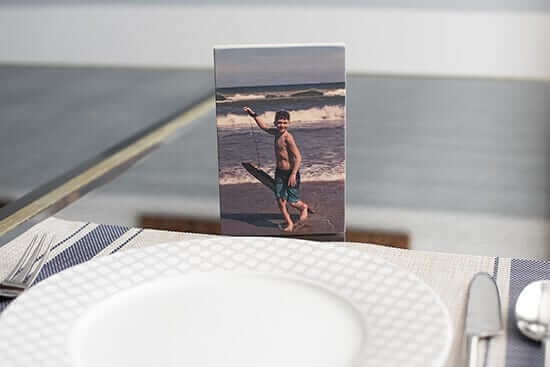 1. Family Blocks
Family blocks is a fun way to bring a little whimsy to your home. Try photographing the family together in one spot and then each member individually. Order a larger print of the group and then small 4x6s of each person in the group. This is a great way to mix it up when decorating and plus it's something that each person in the family will have of their own one day. Another fun idea with this, you can use them as place settings at your family table. Be warned, the children will play with them and that's ok.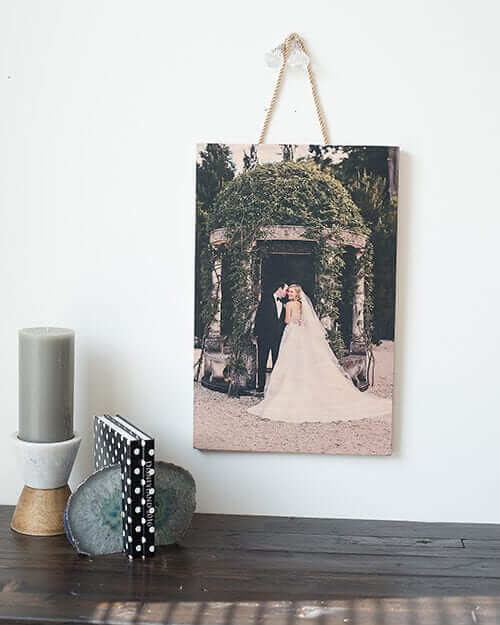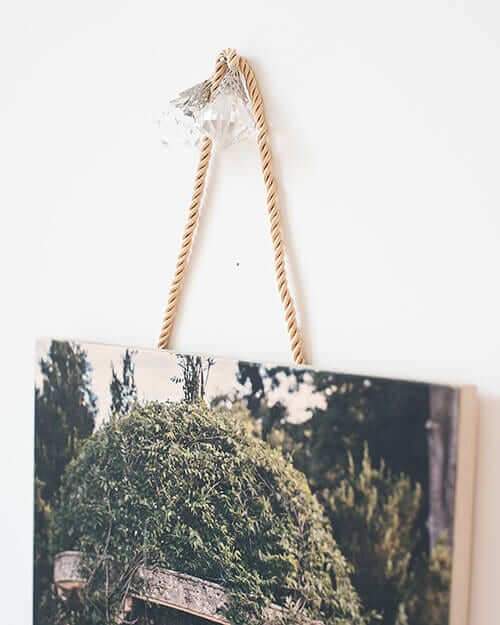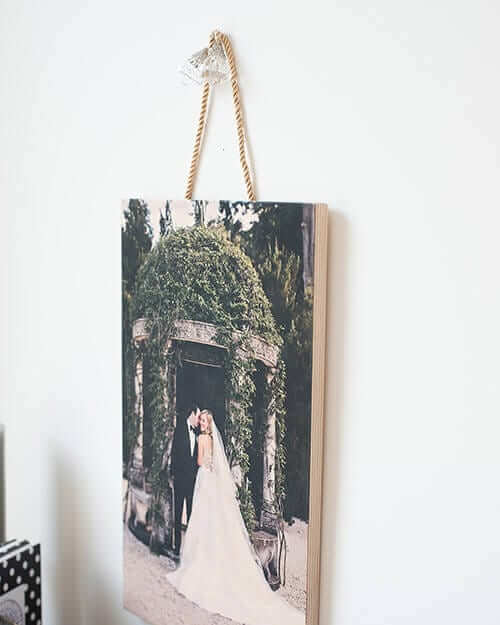 2. Display in a New Way
Feel like you want to add a little flair to the rustic wood print? Try to display it in various ways! Choose a ribbon or a decorative cord and tie a bow in it and tape it to the back to hang. The chord and ribbon should not actually be used to hang the print. Instead, go ahead and tape the chord or ribbon just under the keyhole and hang wood print with keyhole. Then measure up to see how high the ribbon or chord should be and use a simple tack nail to keep it in its place. Voila' instant unique masterpiece.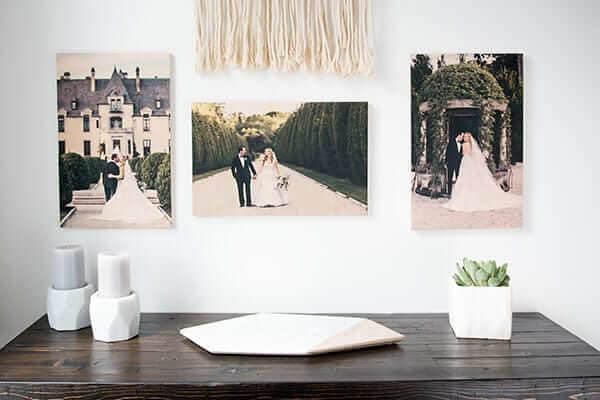 3. Mini-Gallery
Can't just choose one image? No problem. Make a mini-gallery of some of your favorite images. Mix and match sizes, it will look cohesive because they are all on the same medium. Also, when you get tired of a gallery, any of those images can certainly hang by itself and bring rustic beauty to any spot you put it in.
4. Family Established
By now you've probably seen all of the clever Family Established signs either at your neighbor's house or on Pinterest. It's really quite easy to do, simply use a photo editing software and make the background white in the canvas size you want. Add the name, the year and of course any embellishments you might like. Don't have any photo editing software, don't worry about it. There are a lot of free ones on line, like CANVA. Just make sure to keep in mind, any typography on the wood should be a darker color to show up appropriately and the background should be white or a very light color so the wood grain can show.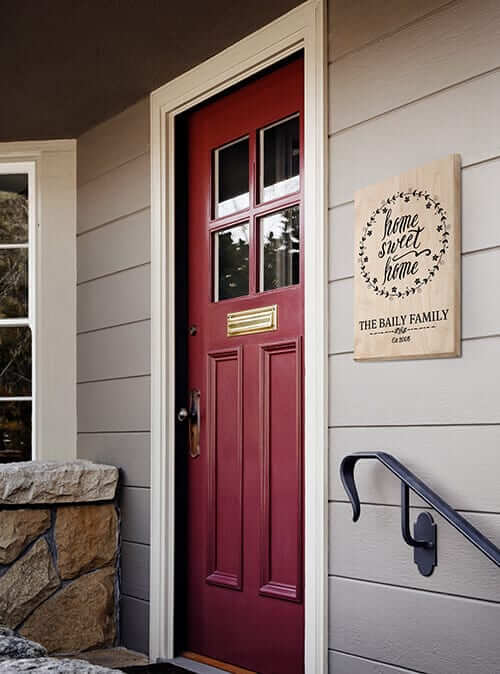 5. Porch
The wood prints are heat and water resistant, however, it is a natural material and does need a little more protection if you are going outside with it. Try putting it under a covered front or back porch, somewhere where it won't be hit by the harsh elements.  It will add a warm and rustic welcome to visitors and enhance the aesthetic of your home.
Not quite sure on what to print on wood? We can help you with that too! Click HERE for our suggestions.