True fine art photography and printing takes a lot of research and experimenting. Photographers who specialize in this type of photography and print spent years perfecting their craft. With that said, that doesn't mean one can't turn their great picture of a sunset in the backyard into fine art for the home. We have  three DIY ways to kick it up a notch with posters turning them into masterpieces.
Deckled Edges
The beauty of fine art is that it is one of a kind. That's why people collect it and cherish it. A great way to make a poster unique is to add deckled edges. What are deckled edges? Well, they are hand torn images. This works best with matte and  deep matte paper. They have a fibrous nature that separate well. Try using a straight edge ruler and tear along the sides. If that doesn't work, Adorama sells deckled edge rulers that can help keep it looking professional. The trick is to make sure the work space is clean. Laying  down butcher paper first helps keep the area spotless. Also, make sure to use gloves when handling the image.


Signature
One of the easiest ways to make a photo feel more like a fine art piece is to sign it. A handwritten, clearly written signature in a bottom corner is the epitome' of art. All the great artists did it from Picasso to Degas.  It's the stamp of authenticity that the artwork is true and unique.  There is a debate whether photographers should sign the front or back of their image. It's a personal choice. Make sure to test the pen before applying it to the finished piece.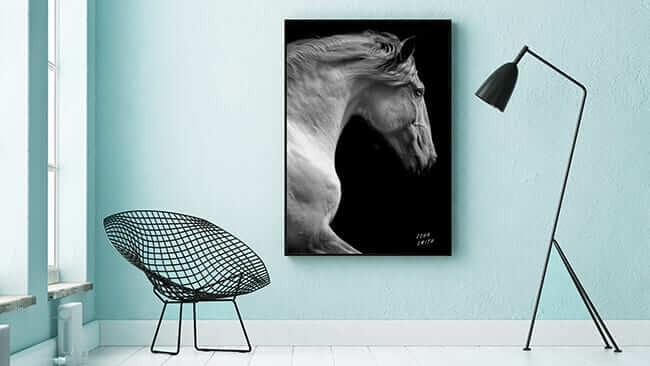 Golden Edge
Don't forget the sides. Painting the sides gold will add another rich dimension to the image. Obviously, the image should be the main focal point, but adding that extra little gold to the sides makes it look unique.When ordering posters, choose for them to be mounted on foam board. The mounting is what is being painted gold.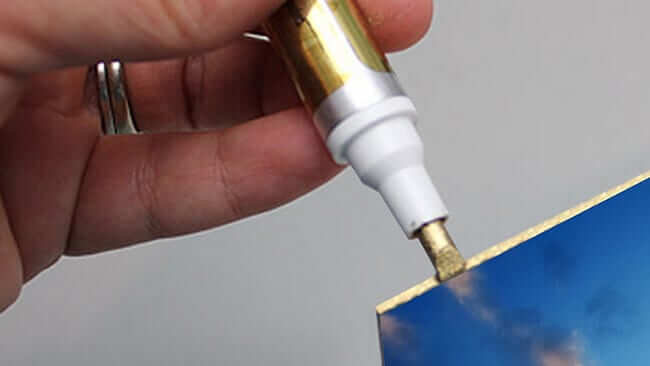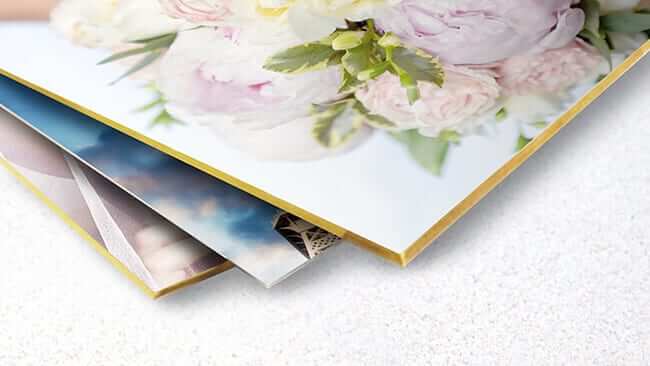 These are just a few ways you can add a more artistic look to your posters. What ideas do you have? We'd love to hear them! Feel free to comment below.