There is a trend on the rise to create two photo books for one's wedding. One is a standard photo book showcasing all of the day's events,details and loved ones. The other is a fine art album showcasing the couple's favorite more artistic shots from the wedding.
Today we'll take a look at how to accomplish this trend.
Brides and Grooms are starting to veer away from the one photo book that includes everything and everyone, giving them a 76 page photo book. Instead, they are making two books, one that shows the details of the day, the ceremony and the reception — the other a fine art photo album. Here is an example of how one bride handled it.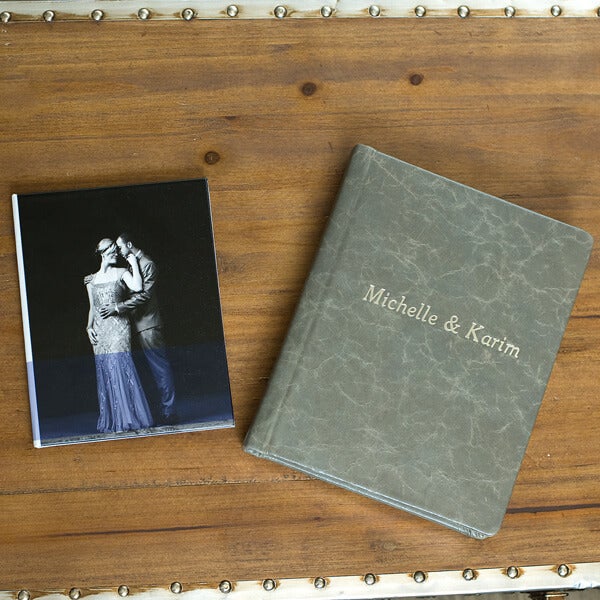 On the left, you'll see an 8×6 Printique Photo Book. On the right, is  10 x 8 Hudson Flush Mount Album. The bride and groom had an intimate ceremony and decided to make a small photo book of just the details and the ceremony. They first started to make the photo book for family that could not be there, then decided to make a fine art photo book just for themselves.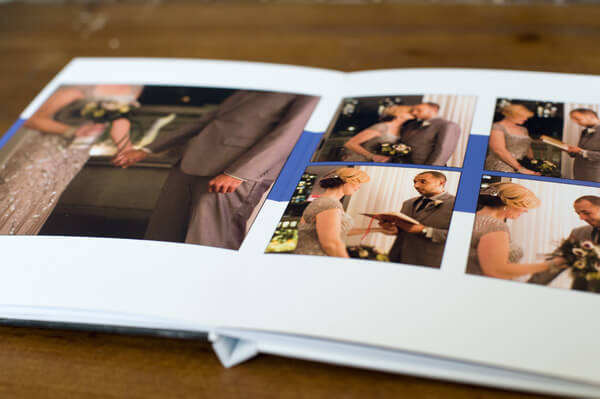 They wanted something you would find in an art gallery. So they chose to do all of their images in black and white.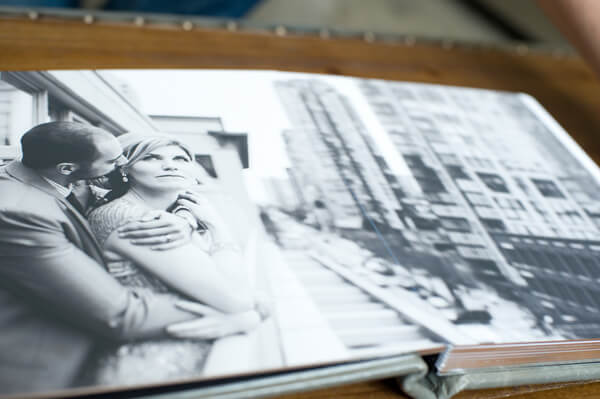 Then, they used the Fuji Deep Matte Paper to give it an artist type feel to the images. The texture is very soft. Next, they only did full page spreads accompanied by pages that only showed one image with plenty of white/dead space.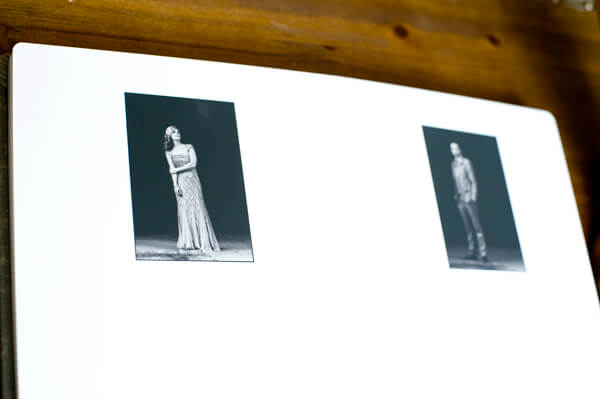 The result is stunning. It mimics fine art hanging in a gallery with the image that looks like it is heavily matted. The bride and groom chose to include a small black stroke around these images to make it a cleaner, more finished look. They wanted their album to be minimal images but with big impact.  They accomplished exactly what they were looking for, a classic wedding photo book for friends and family and then for themselves, something unique and timeless with a fine art Hudson matted album.