It's January and for a lot of photographers they are in the midst of wedding bookings and wedding shows. We recently caught up with Printique Ambassador Erin Gilmore of Erin Gilmore Photography who consistently wins awards for her wedding booth designs. This year the theme was "The Things we Love" which included photo books and images from Printique. Erin's booth showcased black chalk walls with her artwork displayed.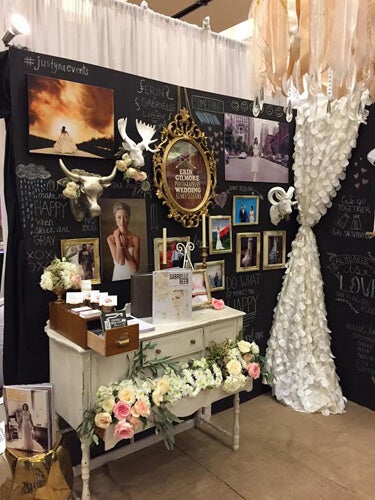 She handed out show specials which included the things she loved, you'll see
Printique
located in the lower right hand corner.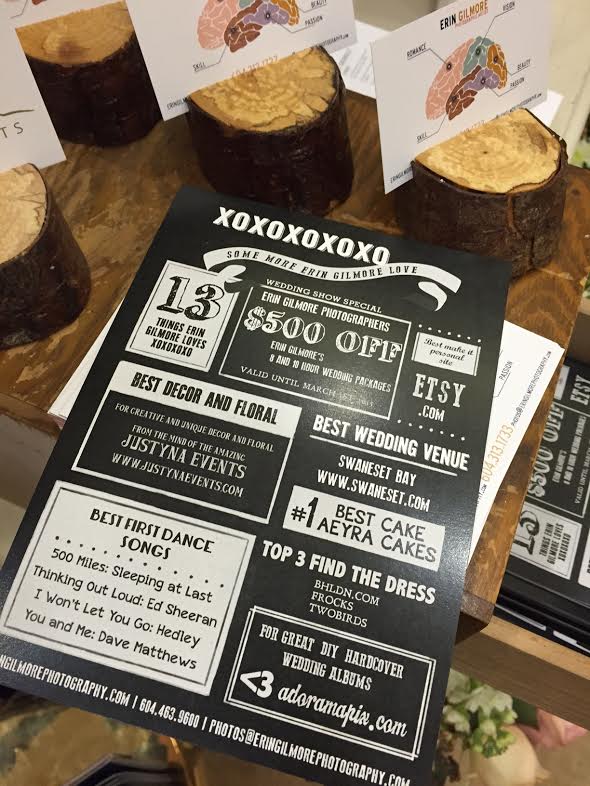 You'll see gold and black and white as her color palette throughout the booth.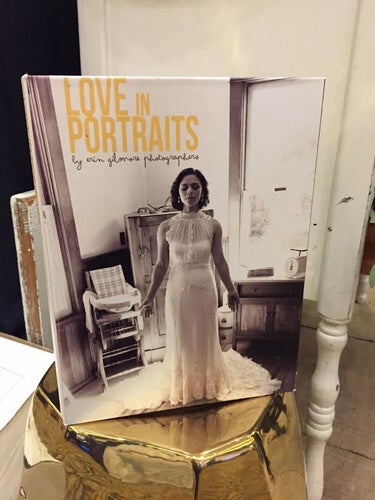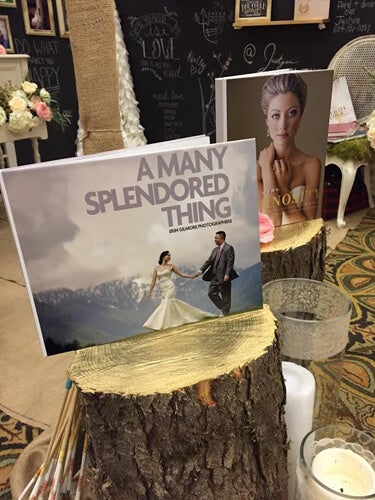 We have never seen one of our
photo books
on a swing before – we love this idea!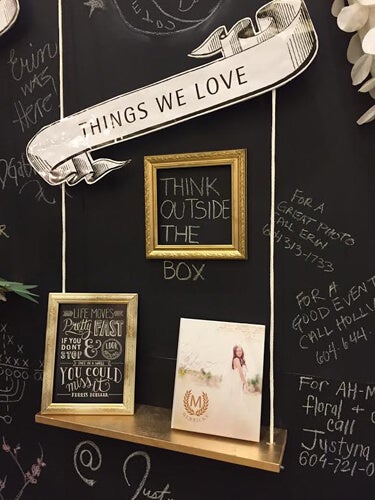 Printique photo books
displayed perfectly on a moss covered chair.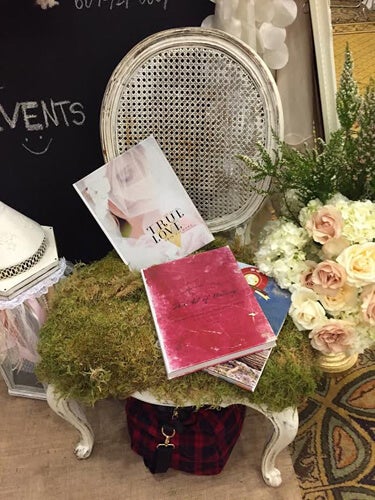 We asked Erin where she gets her ideas from. She  said she'll do her research to see what's trendy, and then she'll put her own spin on it. She feels it's very important to inject personal tidbits so people can connect with her in a short amount of time at the show. She always incorporates Printique into her booth and always books weddings from the amazing displays, artwork and
photo books
she displays at the shows. Thank you for sharing your vision with us Erin.