With thousands of incredible bucket list destinations to dream of across the world, it's easy to lose sight of the marvelous destinations that exist right here in the U.S.A! We've compiled this list of 20 must-visit photography destinations that will help you make the most of living in or visiting the United States – no matter the coast or region you reside in.
---
The California Redwoods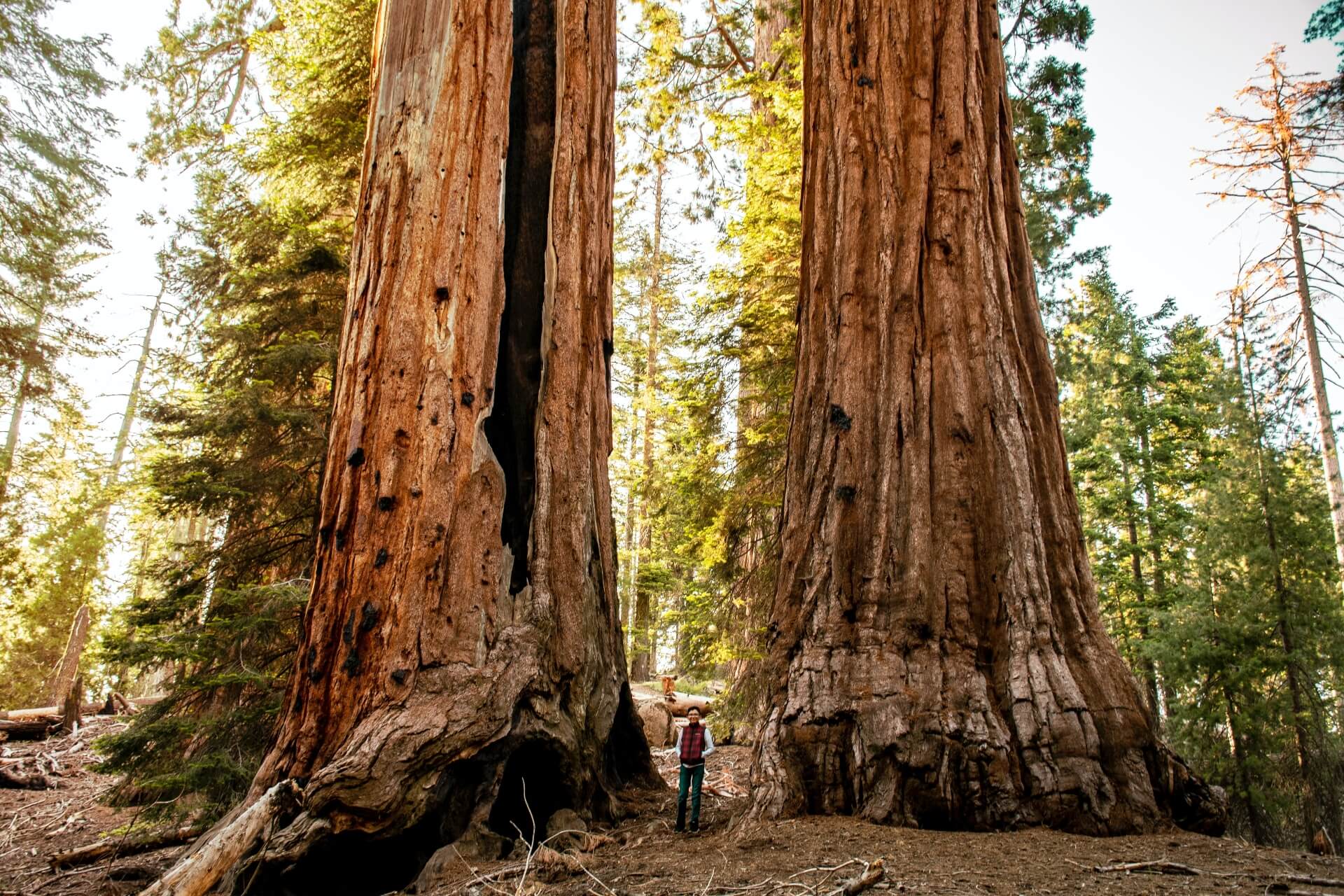 If you're looking for America's record-setters, look no further than the Redwood Trees of California. California Redwoods are nature's sky scrapers; They can live for thousands of years and are the tallest and largest trees in the world. Make your way along the coast of California and you're sure to stumble upon one of these silent giants.
Photographs of these magnificent trees will make it impossible to forget the marvelous moment when you first looked up at one.
---
The Whale's of the Atlantic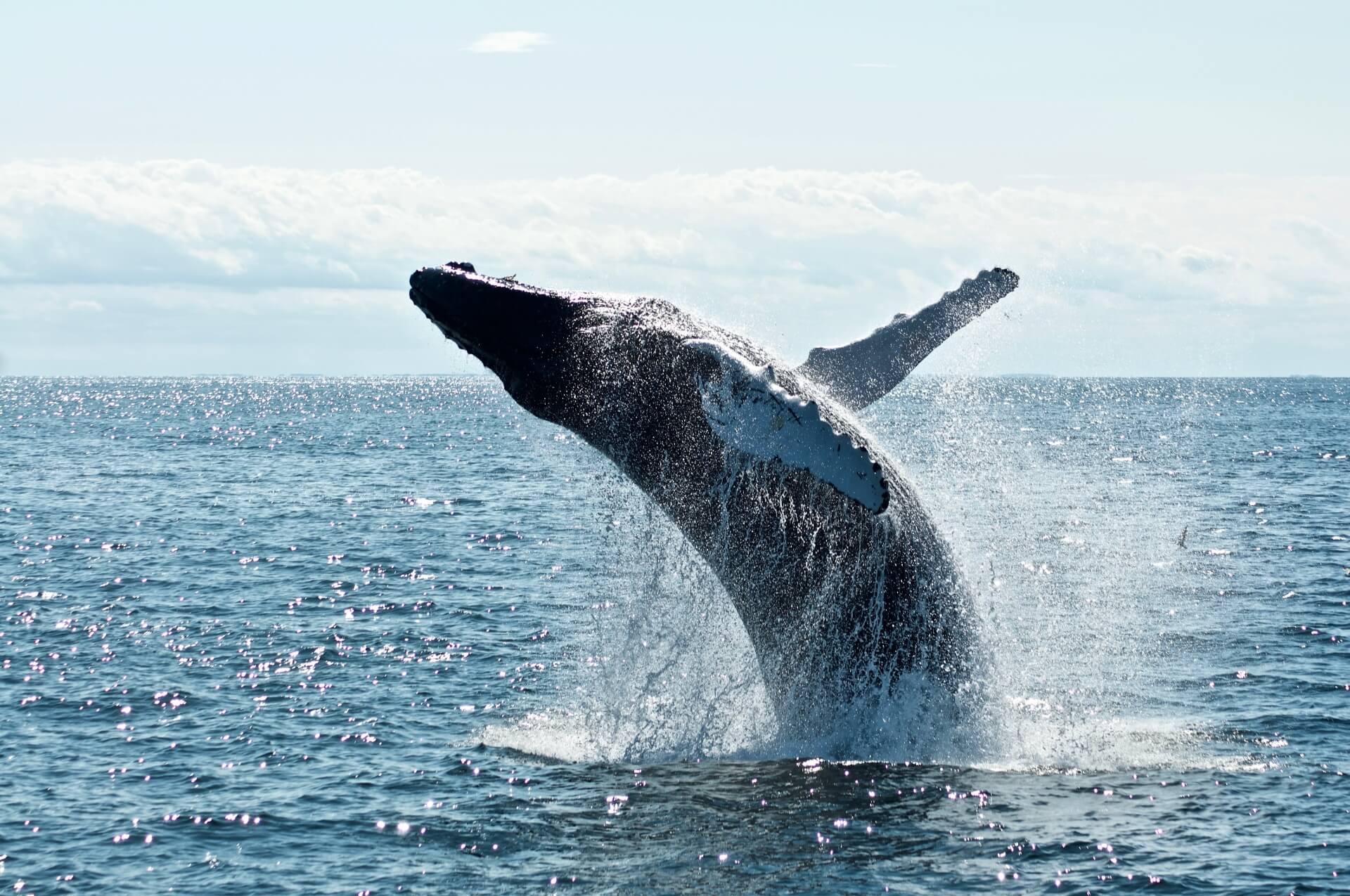 Bundle up and head out to sea for a chance to photograph the incredible whale population off the Atlantic coast. Take a short boating trip from Boston or Cape Cod and you'll be sure to witness these enormous creatures making the most of their big, blue playground.
Mix your land and sea photographs from this excursion to create a beautiful and blue-toned gallery.
---
The Minnesota State Fair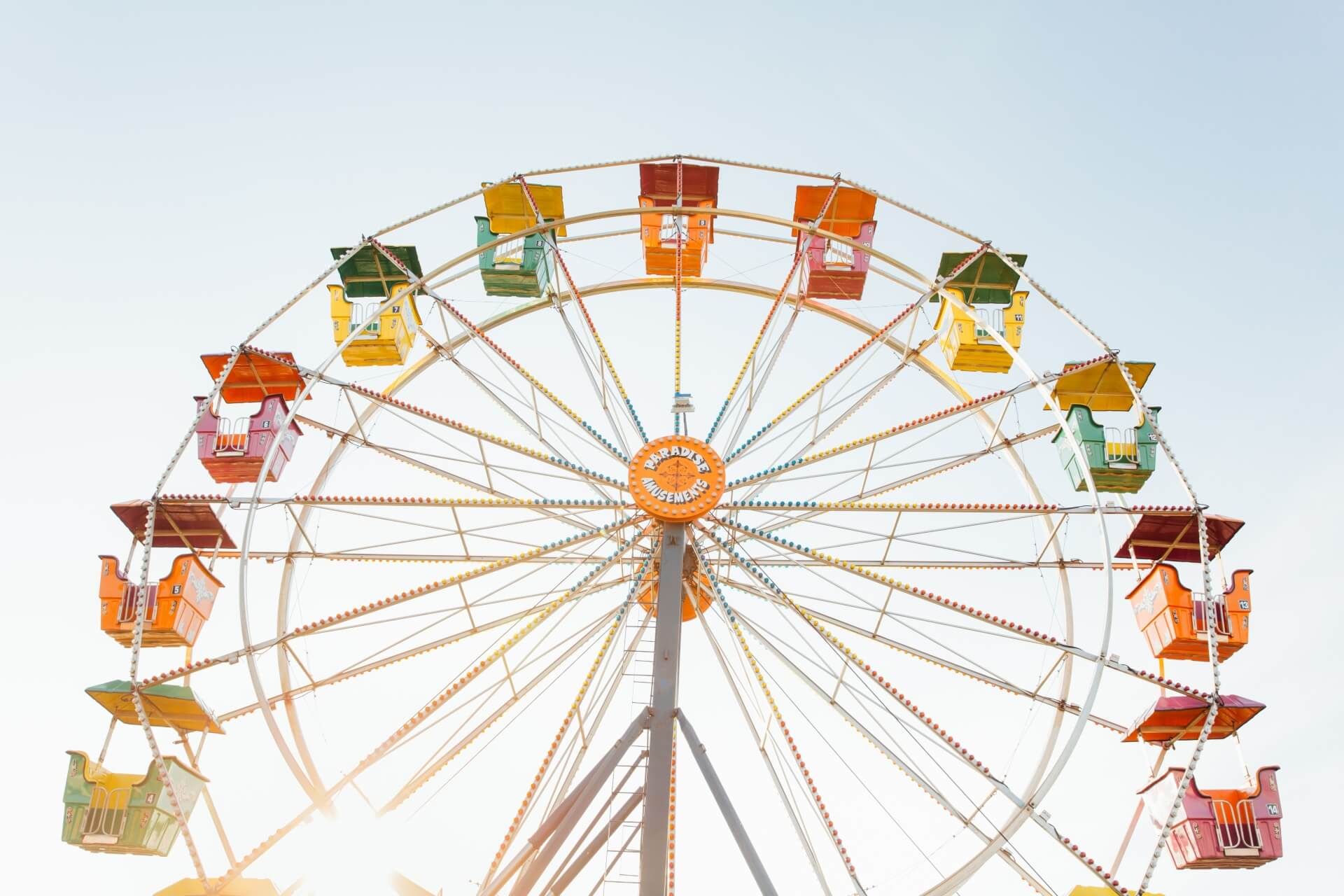 The Minnesota State Fair attracts millions of visitors during its 10 day operation. It's the perfect opportunity to take some colorful and nostalgic photographs of a tradition more than 100 years old. From cotton candy to vibrant coaster cars and happy families, you'll leave the fair with some of your most one-of-a-kind photographs; And even a few new favorites.
---
Las Vegas Strip, Nevada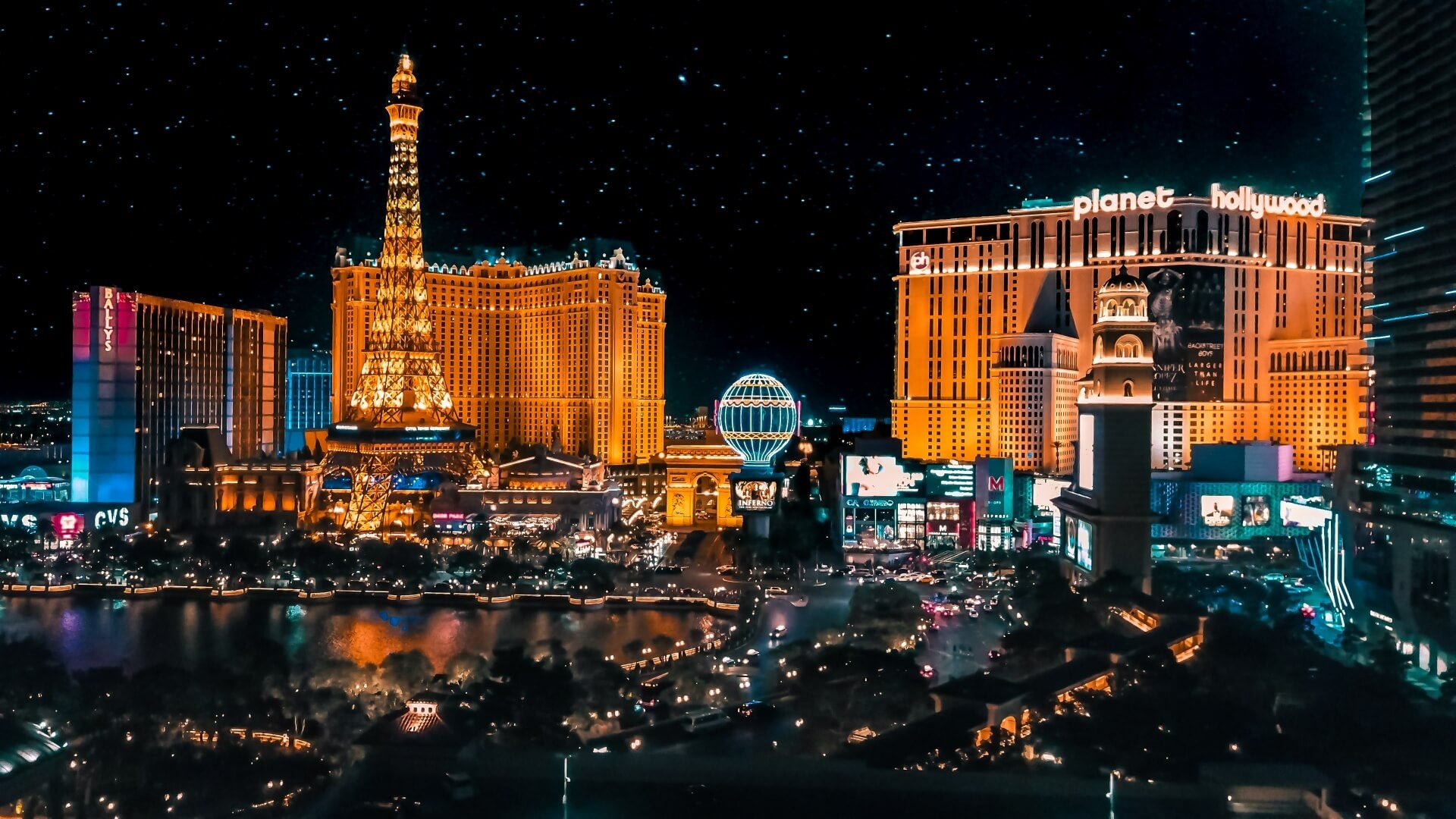 Las Vegas is the ultimate adult playground, and that rings true for photographers as well! With its endless list of entertainment, extravagant cuisine, and over-the-top architecture, the hardest part about photographing Las Vegas will be knowing where to point your camera; Throw in some rambunctious crowds, and you're sure to be quick on the trigger by the time you leave this city.
Turn your favorite snapshots into crisp and vibrant metal prints to bring the mesmerizing glow of Las Vegas nightlife to your walls.
---
Yellowstone National Park, Wyoming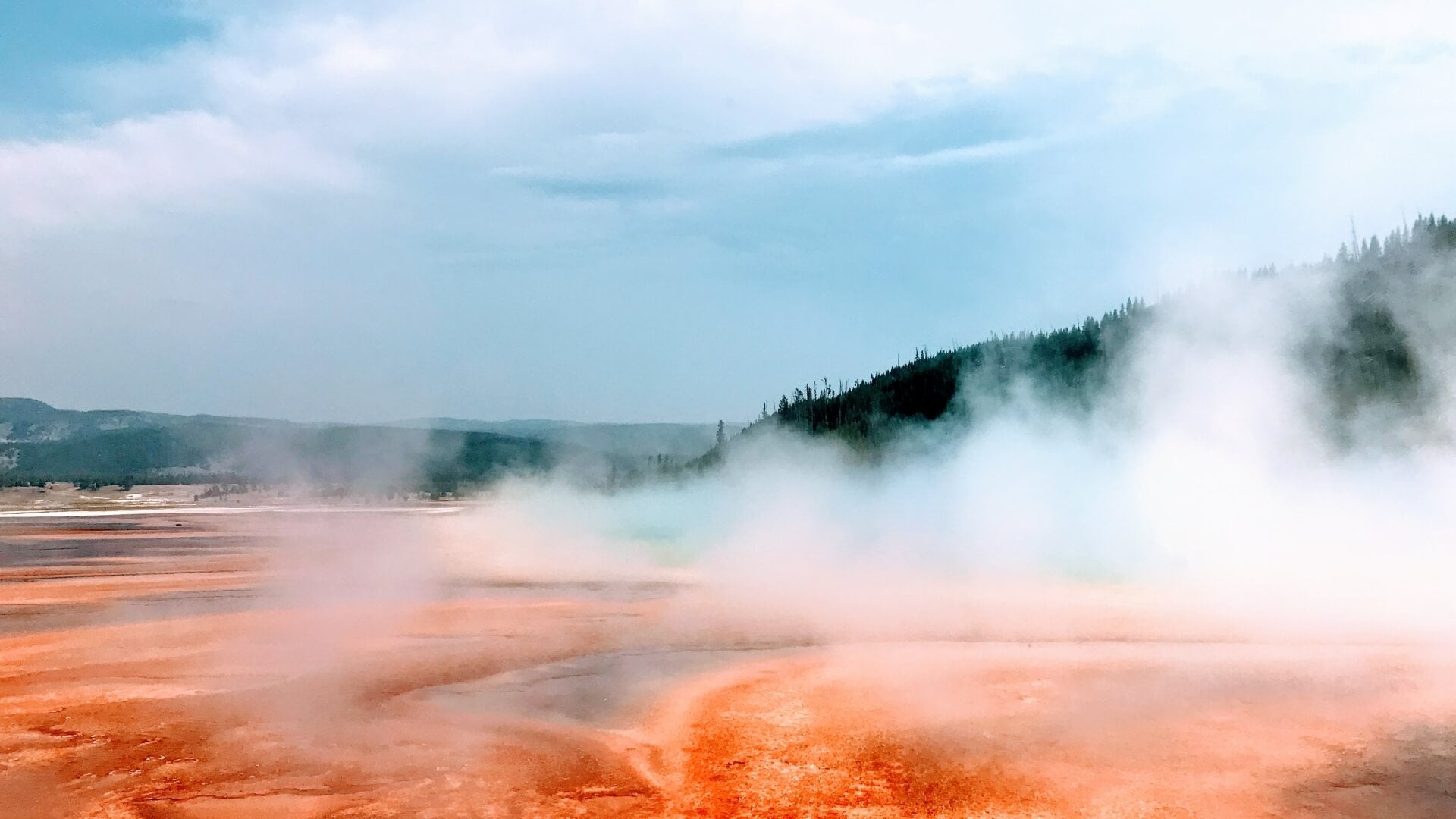 Swing through Yellowstone National Park in Wyoming for a chance to photograph the rainbow waters of one of the largest hot springs in the world. The park is also home to incredible wildlife species, including bison, grizzly bears and elk. Prepare to leave Yellowstone with photographs you can hardly believe are real.
For a trip of this caliber, we recommend compiling your best Yellowstone photographs in a photo book. Trust us: these are the type of pictures you'll want to revisit on a daily basis.
---
Mount Rainier National Park, Washington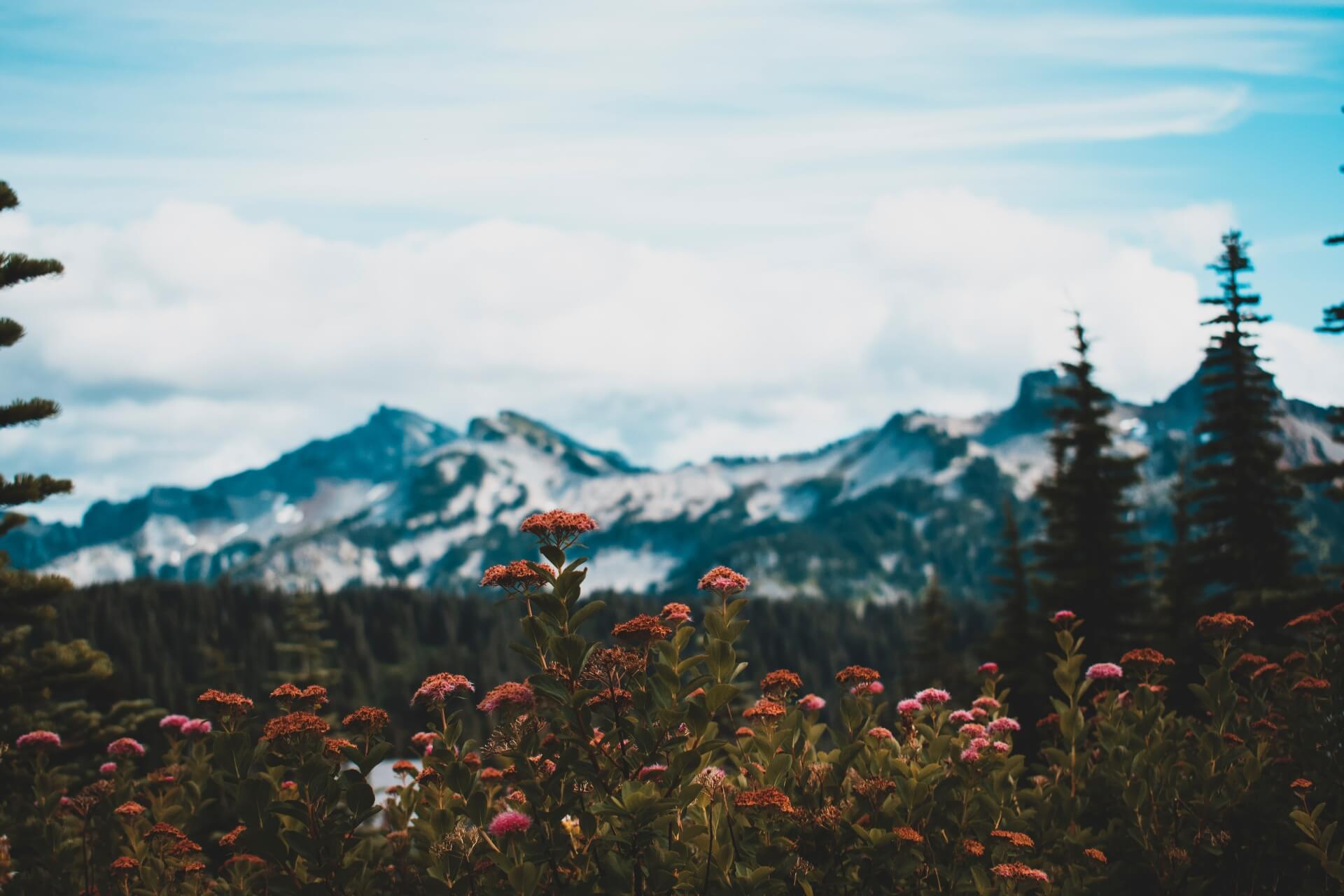 Mount Rainier National Park is home to – unsurprisingly – Mount Rainier, the most glaciated peak in the contiguous United States. Head here in the summer time to witness incredible wildflower meadows, backdropped by Mount Rainier's 14,000-foot-tall range.
The breathtaking colors of Mount Rainier National Park's flora are definitionally print worthy. Bring them to life on large canvas displays for décor that adds color and a touch of adventure to any room.
---
Sequoia and Kings Canyon National Park, California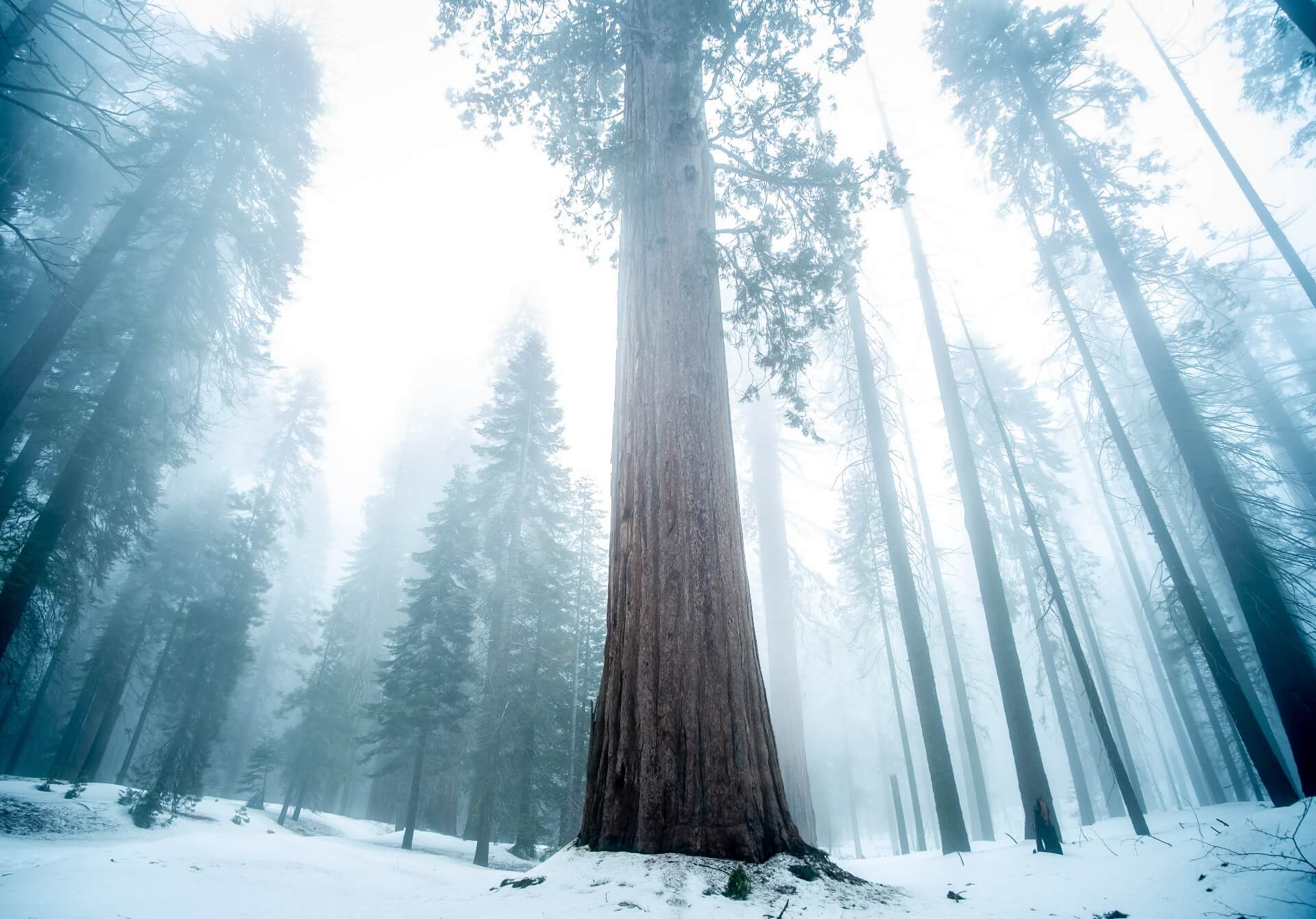 From looming mountains to colossal canyons, extensive caverns, and the world's largest trees, nature is bigger and better at Sequoia and Kings Canyon. Enormous fires tore through the national park last year, reminding us just how vulnerable these seemingly indestructible National Parks are. Visit as many as you can, while you can; Your photographs will capture an ever-changing landscape.
---
Crater Lake, Oregon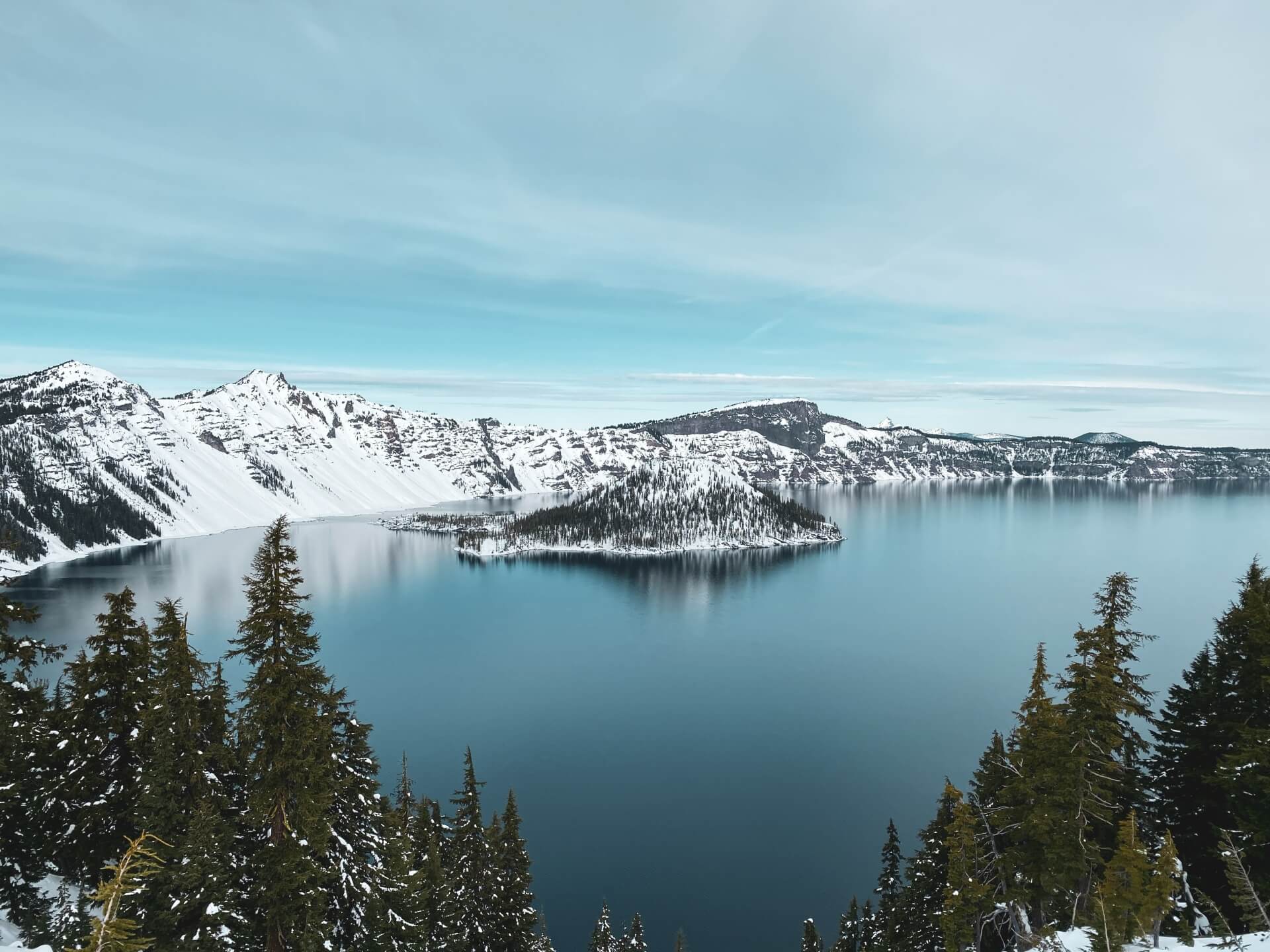 Formed by the collapse of Mount Mazama, a 12,000-foot-tall volcano, Crater Lake is an awe-inspiring attraction of south western Oregon. Now the deepest lake in America, Crater Lake is the place to go for photographs of brilliant blue water and enchanting landscapes.
Bring these enchanting landscapes to life on panoramic aluminum prints.
---
White Sands National Park, New Mexico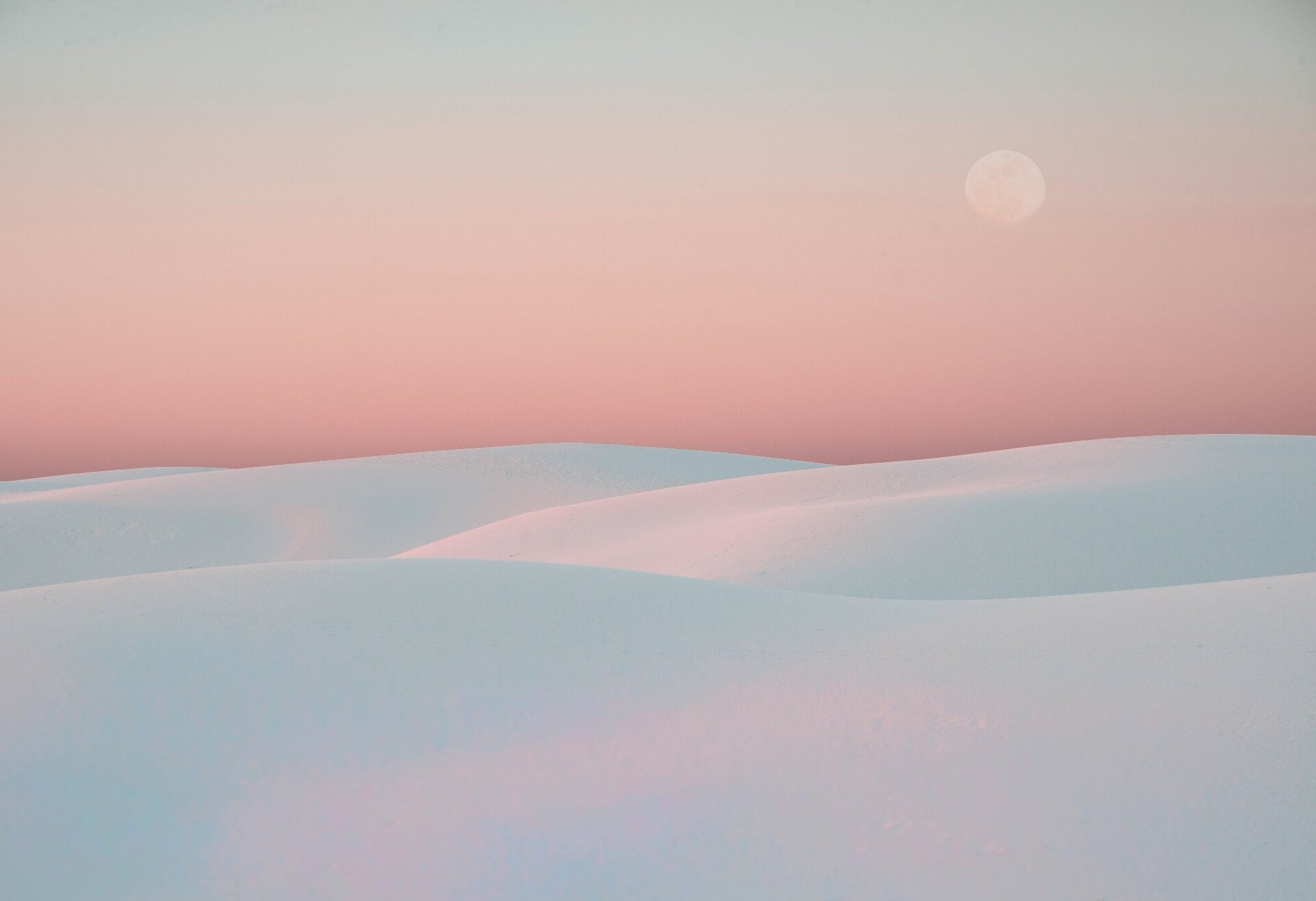 If you're in the market for magical scenery, look no further than White Sands National Park. The photographs you take among the white sands of this alluring desert will transport you to a different – and all the more enchanting – planet. Catch the park during sunrise or sunset to experience a world aglow with pinks and oranges.
Just like Yellowstone, your trip to White Sands National Park is one you'll never want to forget. Turn your favorite photographs into a coffee table book that you can enjoy every day and share with guests when words won't do the trick.
---
The "Alaska Factor"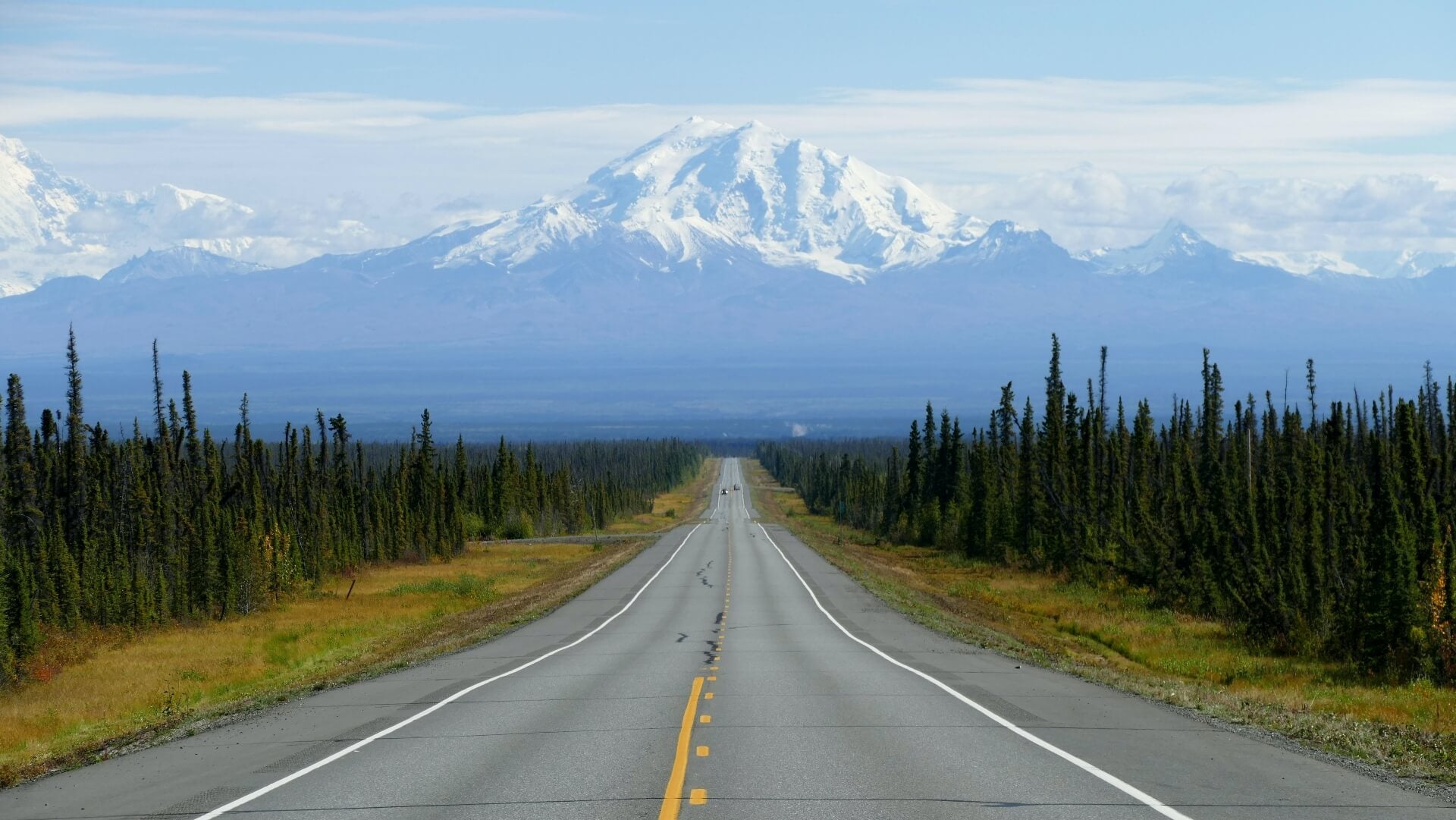 The Alaska factor refers to the incomprehensible vastness you'll find while passing through the Alaskan wilderness. It's an absolute must-see for any photographer, even if only to remind you how much is left to discover with your lens.
Make room for your larger-than-life adventures on your wall with a large metal print of your favorite view.
---
Central Park, New York City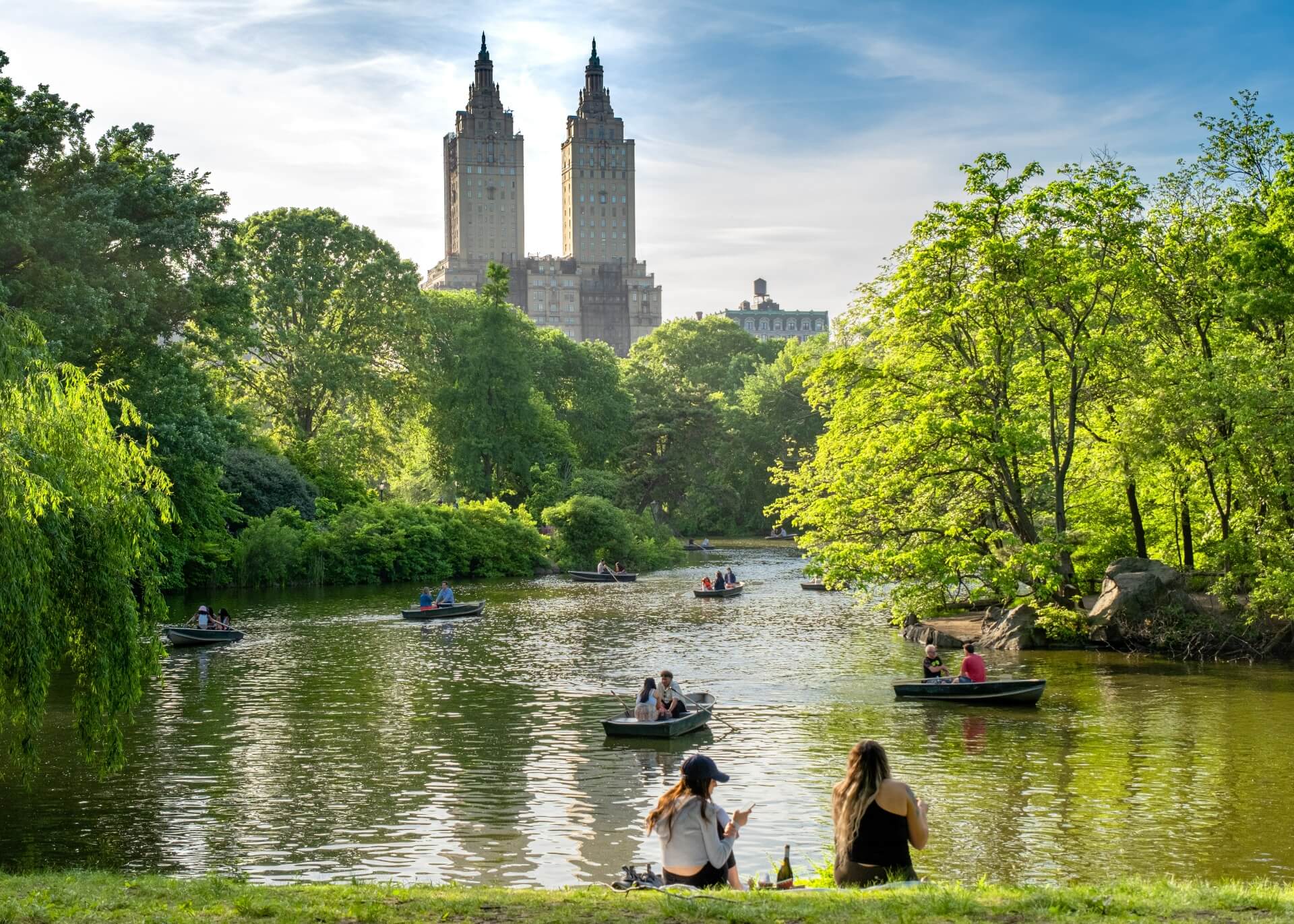 It's no shock that 840 acres in the middle of New York City would be home to some worthwhile sightseeing spots; What is shocking is just how beautiful it is! With a number of water fronts, stunning architecture, grassy fields and flower patches to admire, Central Park is New York City's not-so-hidden gem. Whether you visit in the spring, summer, fall or winter, the park will be ready to enchant.
---
Monument Valley of Navajo County, Arizona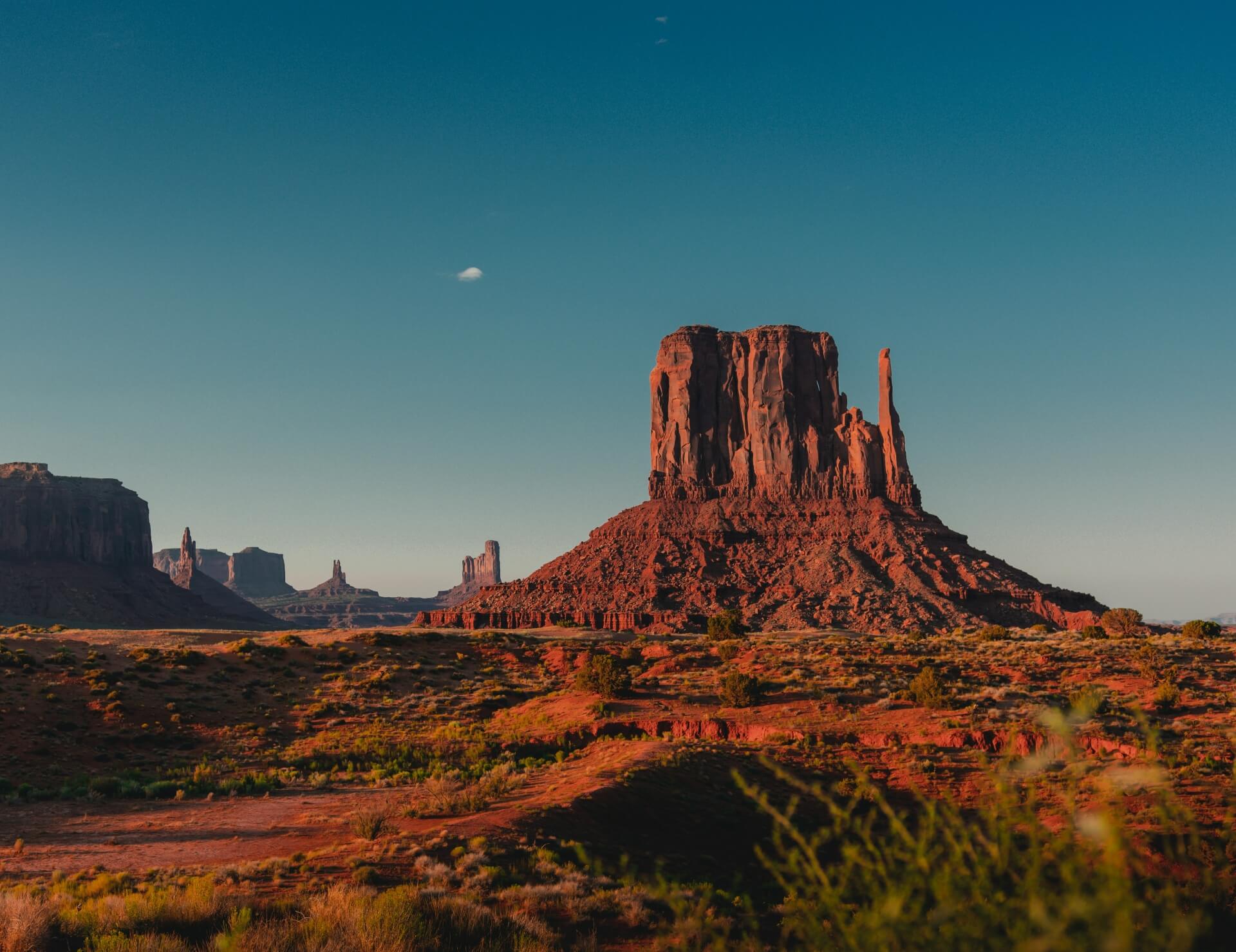 Monument Valley is nature's very own art museum; The Navajo Tribal park is home to incredible sand sculptures that tower above the terracotta reds of the desert floor. Catch this park at sunset and watch the world around you catch on fire with the ember glow of a day's end.
---
The Hills of San Francisco, California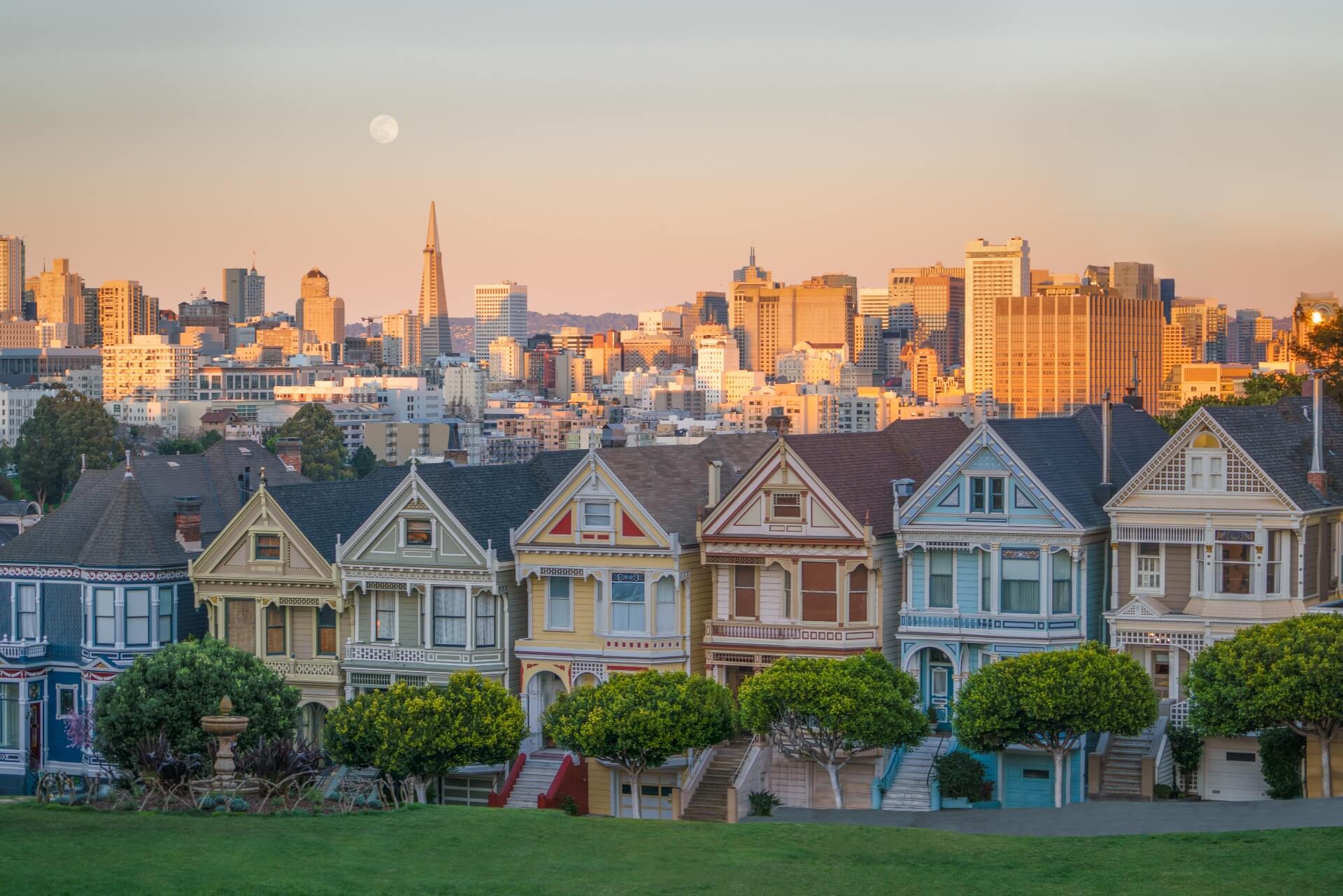 The hills of San Francisco are filled with colorful houses, beautiful architecture, and incredible overlooks, making them an astonishing destination for photographers all across the country. We adore the endless details this location has to offer; Capture close up snapshots and distance photographs to make the most of your visit.
The range of photos you'll take here will create exceptionally aesthetic collages, in either a San Francisco photo book or a stunning photography gallery.
---
The Vessel, New York City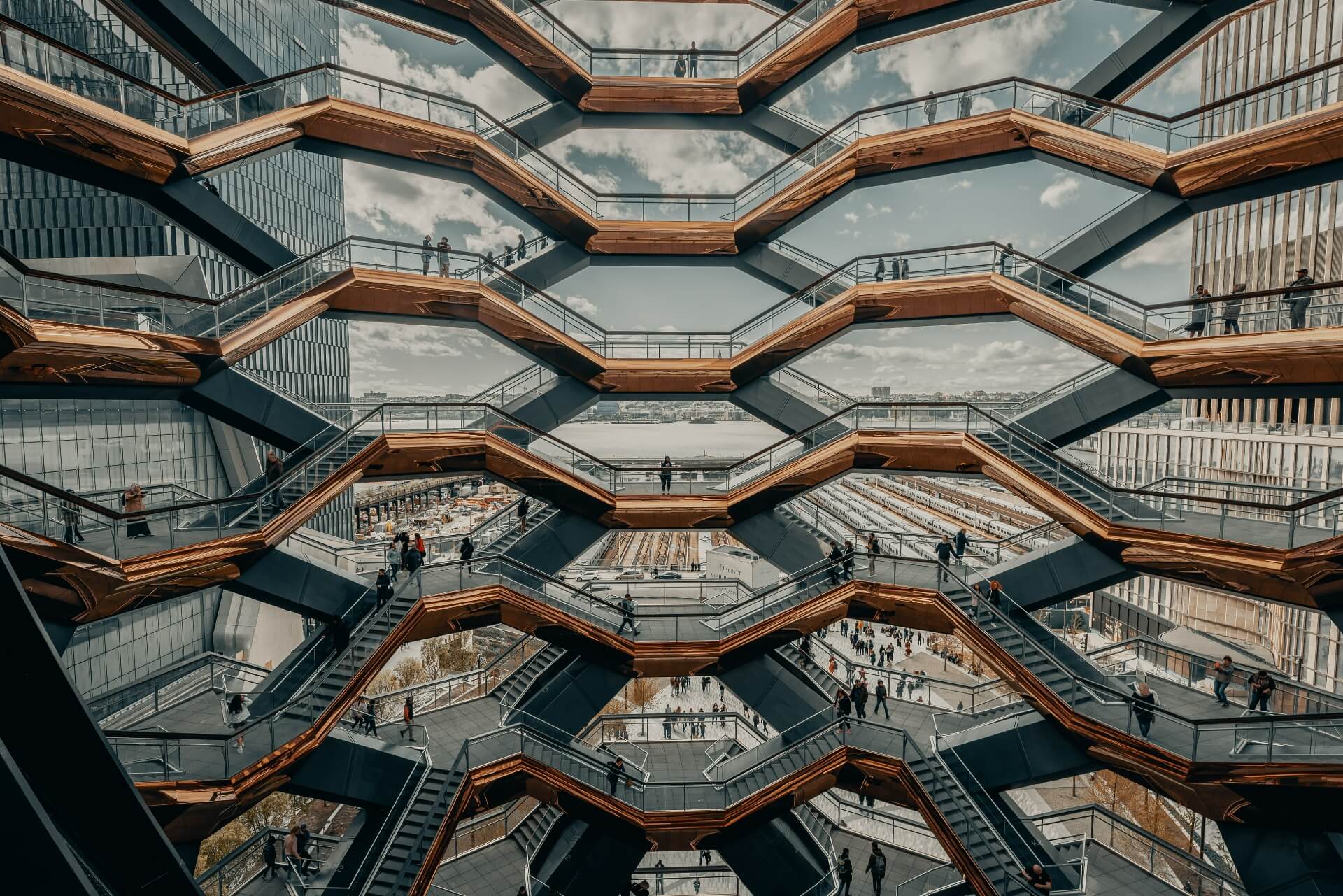 With its unique and visually compelling symmetry, New York City's "Vessel" is a worthwhile visit for any photographer making their way through the metropolis. Bring your favorite shot to life on a metal print to add a rich metallic depth to an already exquisite capture.
---
Lower Broadway of Nashville, Tennessee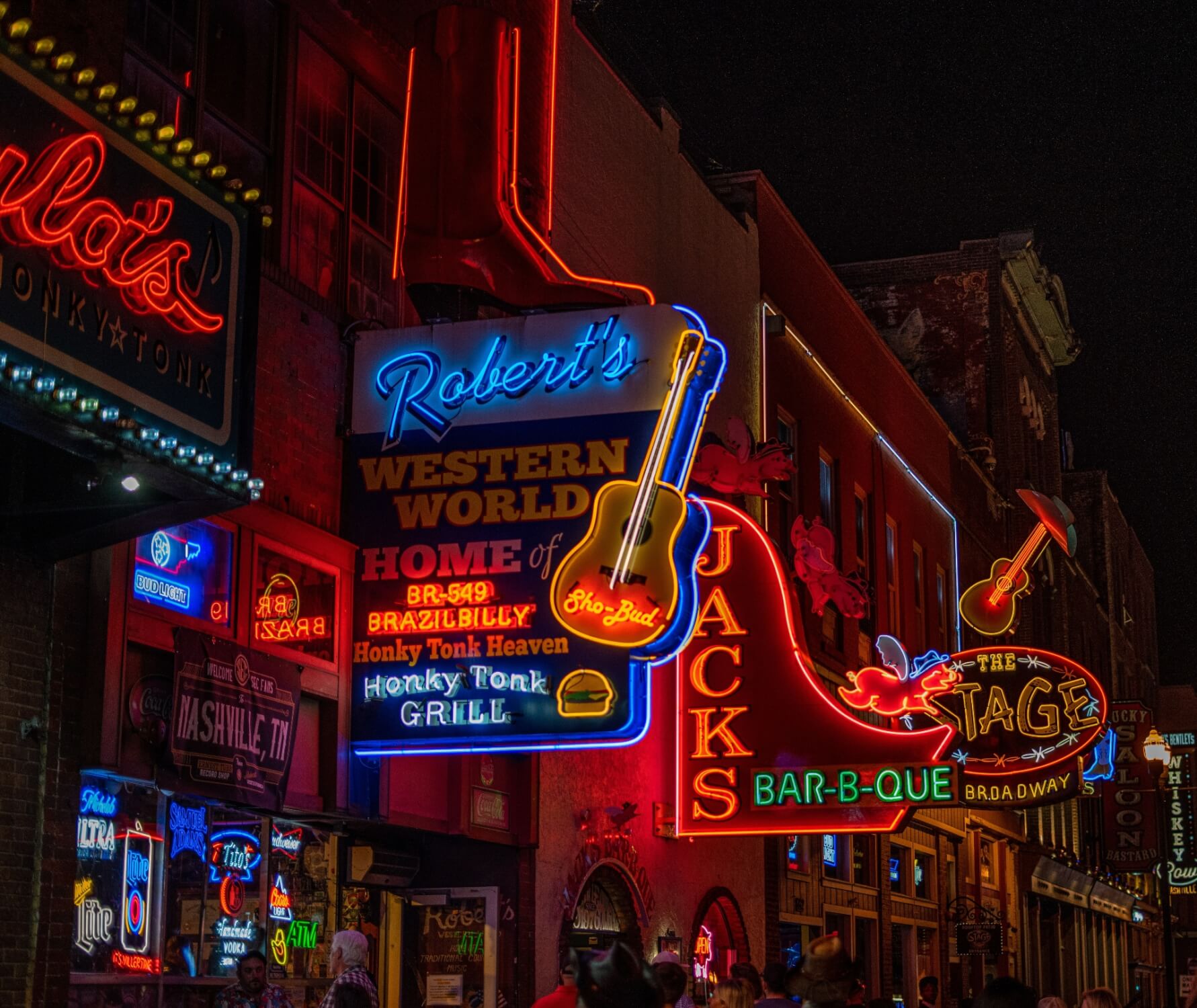 Lower Broadway of Nashville, Tennessee is home to quintessential Nashville sights and sounds. Amongst the eclectic row of honky tonks and neon signs, you're sure to capture photographs like you never have before. Ramp up your street photography skills as well with a stroll along one of America's most energized stretches of road.
---
Along the Coast of Maine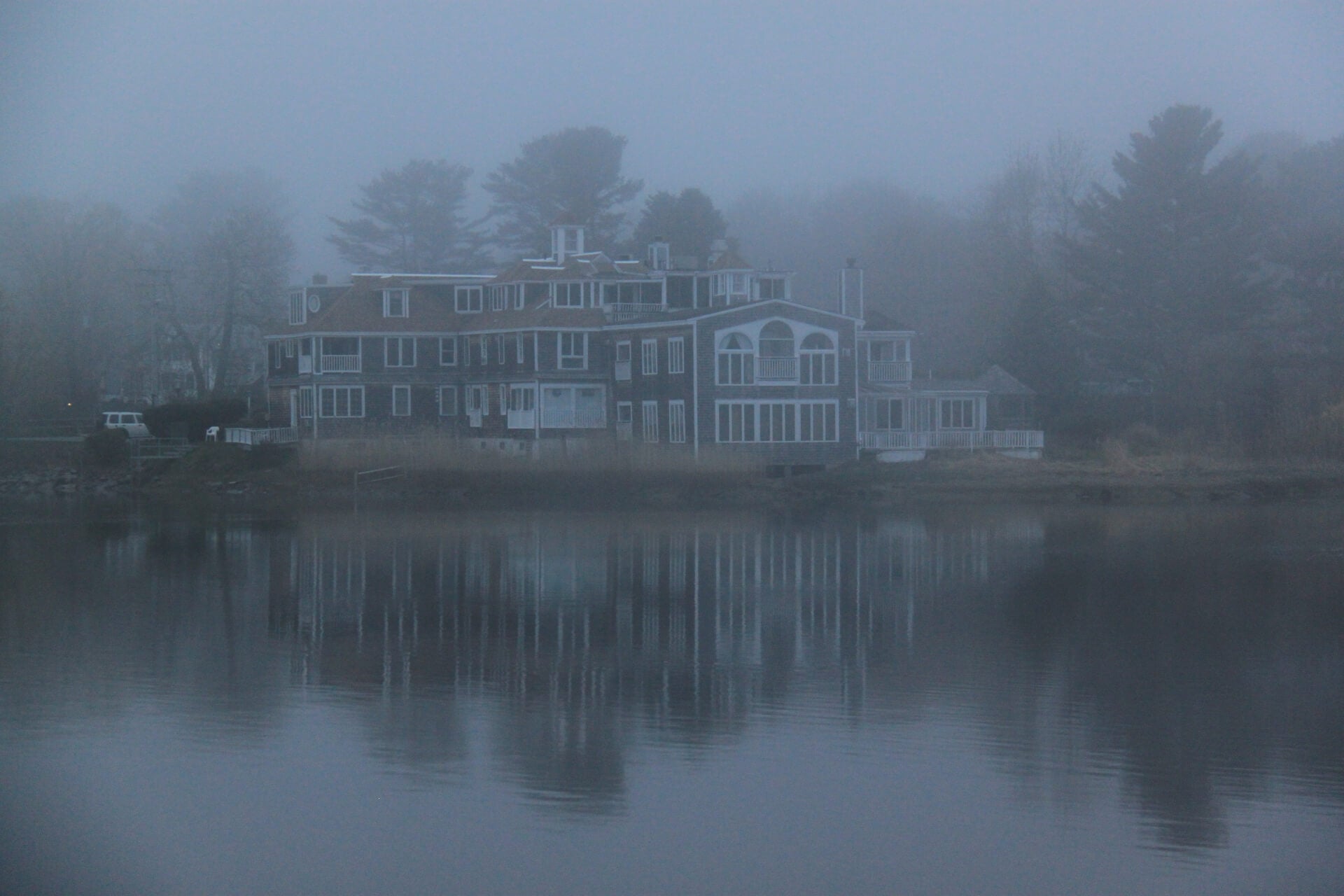 From the carnival of Old Orchard Beach to the misty coastline of Kennebunkport, keep your camera at the ready as you drive along the coast of Maine; The mix of color and quaintness you'll find along Maine's coast will leave you with photographs like no others.
Level up your portfolio and demonstrate your range with the photos you take on this trip!
---
Niagara Falls, New York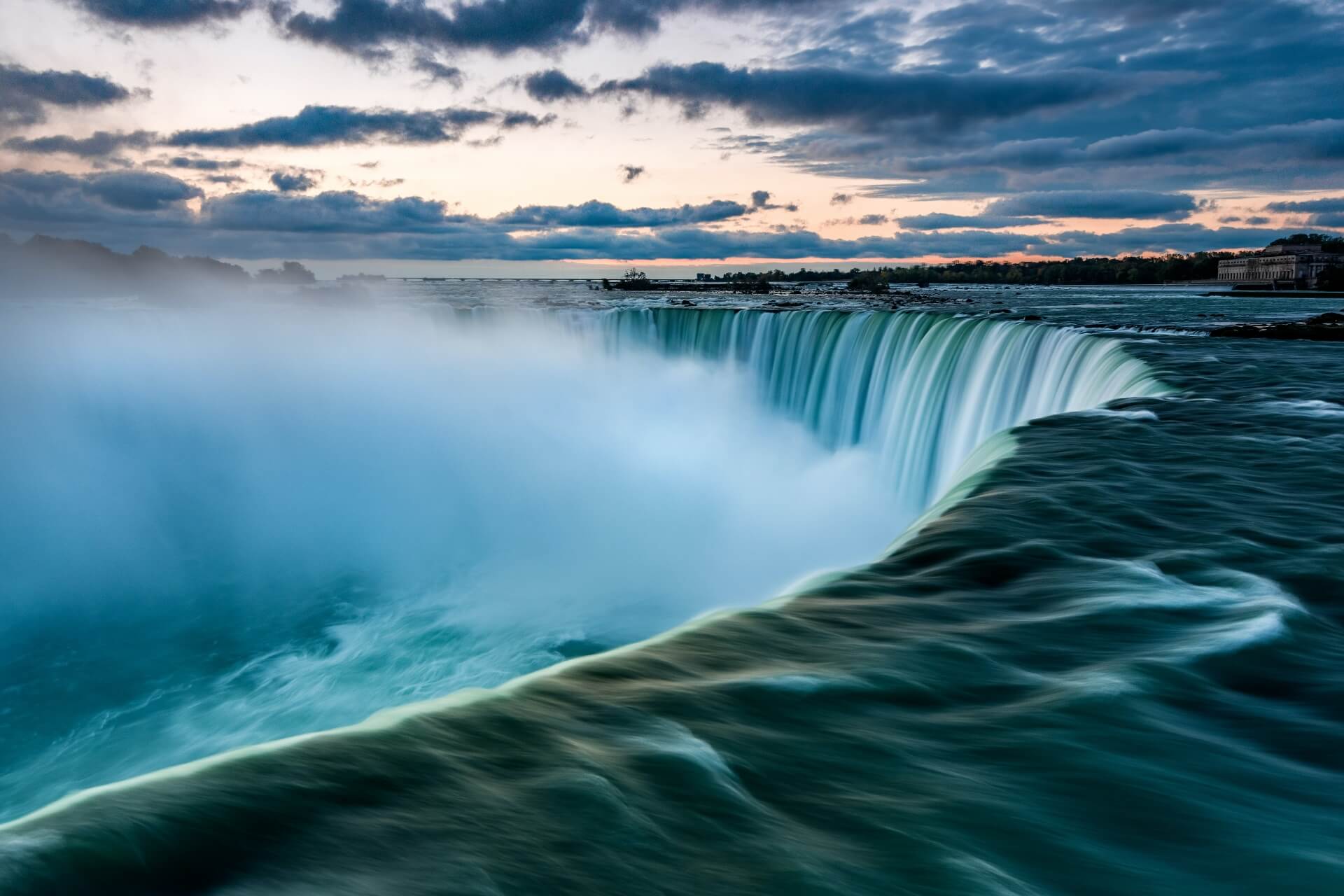 Experience the largest waterfall volume in North America with a visit to Niagara Falls. Head to Goat Island for an incredible view of the falls from the U.S. side of the Niagara River, and catch a sunset at the falls from the Niagara Falls observation tower.
---
Kauai, Hawaii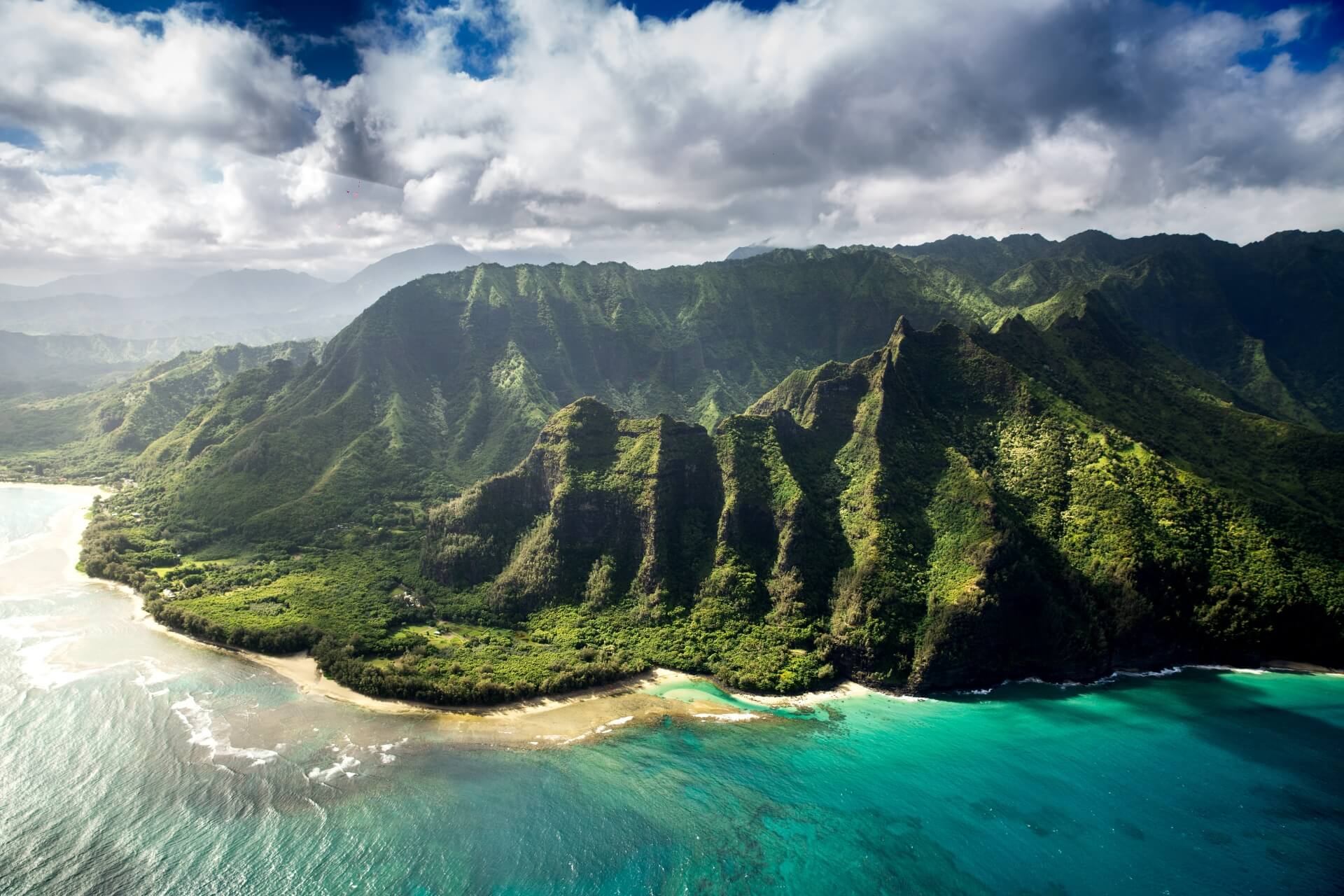 Nicknamed "the Garden Island," Kauai Island is a green oasis that beckons to photographers far and wide. Whether you photograph this island from a helicopter ride looking down upon its magical greenery, or on foot as you explore its enchanting ecosystem, the photos you take home with you from Kauai are photos you'll want to share with the world.
---
Brooklyn Promenade, New York City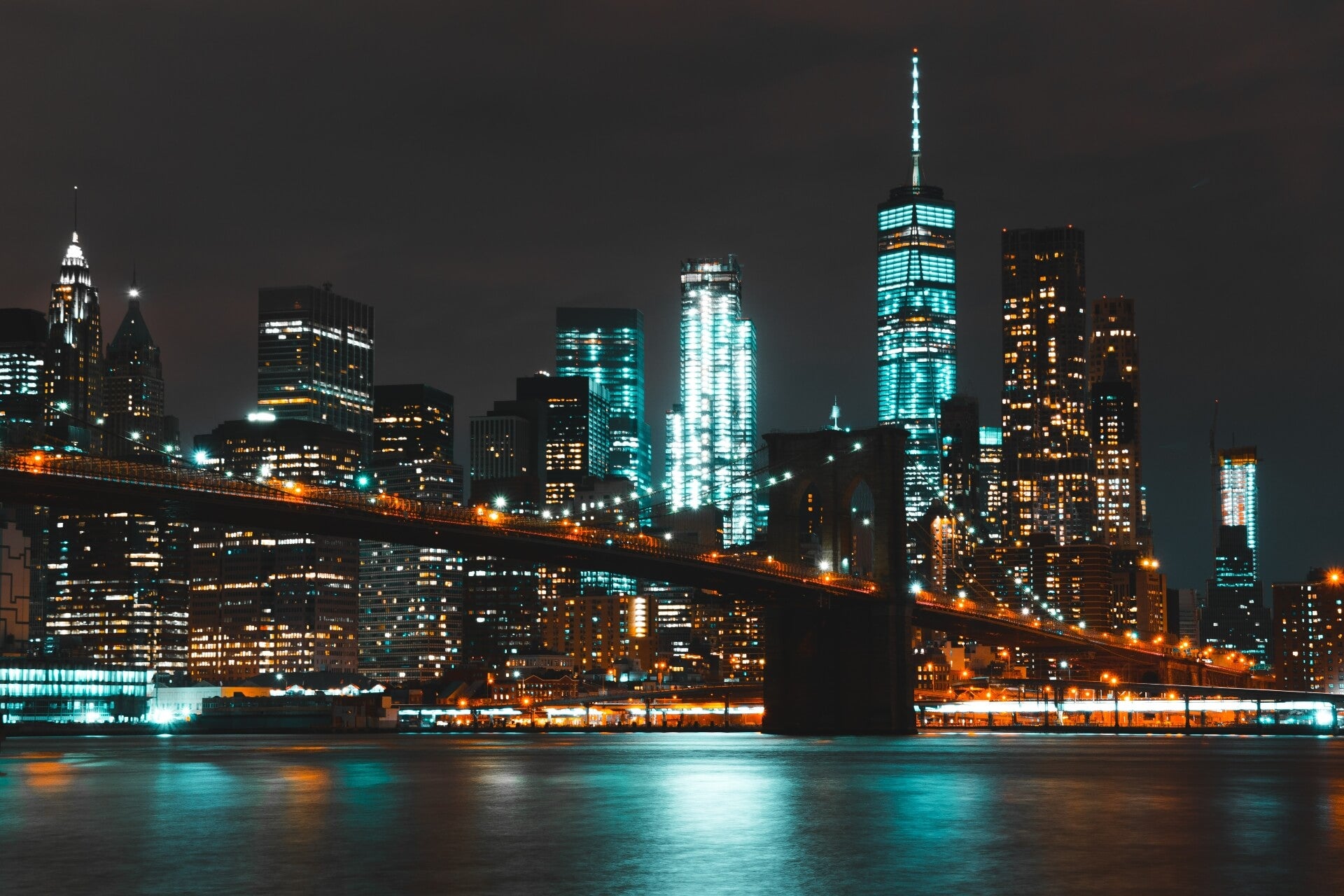 The best place to enjoy Manhattan views is from just outside Manhattan. The Brooklyn Promenade is filled with greenery, walking trails, benches, basketball courts, and food vendors – and its unparalleled view of the Manhattan skyline and Brooklyn Bridge doesn't hurt, either! Catch the park just before sunset. You'll be able to fill your camera roll with both golden hour photos and the post-night-fall glow of the New York City skyline.
---
The Flowers of Carlsbad Ranch, California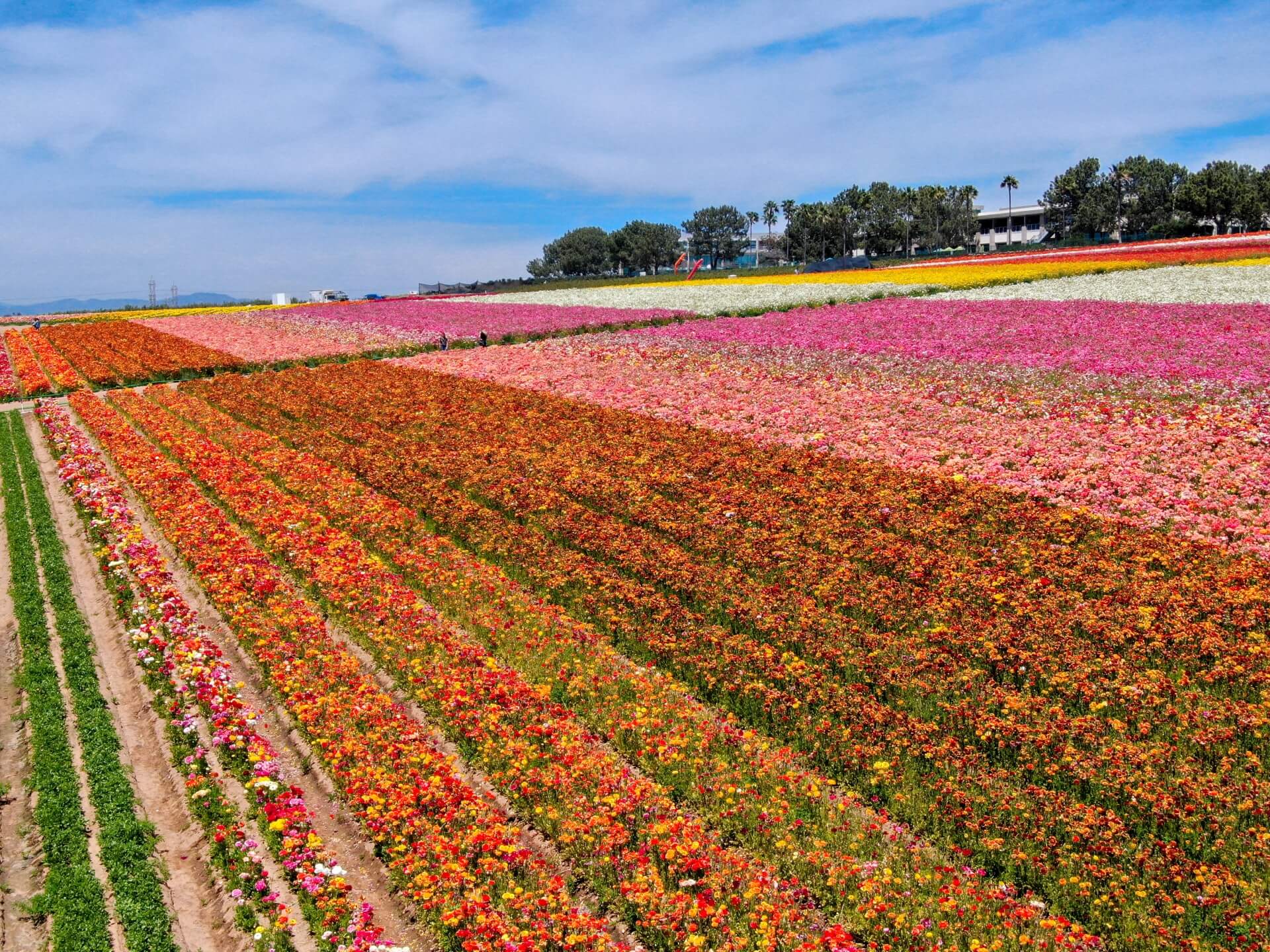 Carlsbad Ranch is home to acres and acres of flower fields, just begging to be photographed. Swing by this incredible attraction during late March or early April to witness the flowers in all of their glory.
Turn your favorite floral photographs into art you can share with everyone. Use them as the cover of custom "thank you" cards or print them on a 500-piece puzzle for fun and beauty the whole family can enjoy.
---