Your favorite person in the world just popped "THE" question and you said YES! Now is the time to celebrate and document the engagement. For inspiration and ideas, here are fourteen modern must-have engagement poses that are perfect for Save The Date Cards!
14 Must-Have Engagement Poses
1.It's Lit
Fairy lights and Edison type bulbs are the go-to props for 2018. They add a warm glow and depth to your beautiful images. For best results, use them during the blue hour.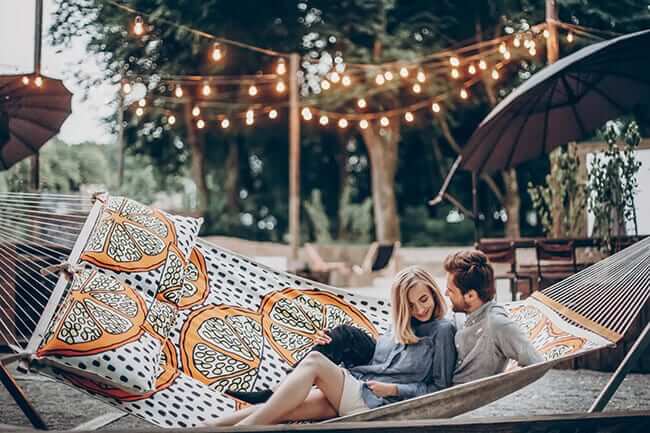 2. Stay Home
Your first place together is special. Why not get some photos in the place that makes you happy?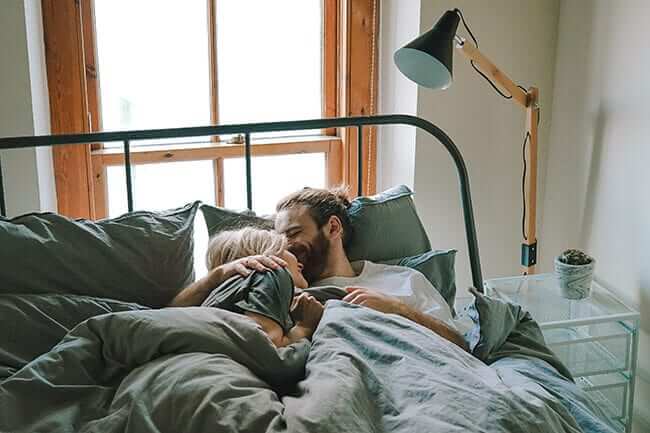 3. The Elements
Sometimes letting the wind do its thing, is pure magic. Instead of worrying about your hair, enjoy the moment. Wind can often add movement in an otherwise static shot.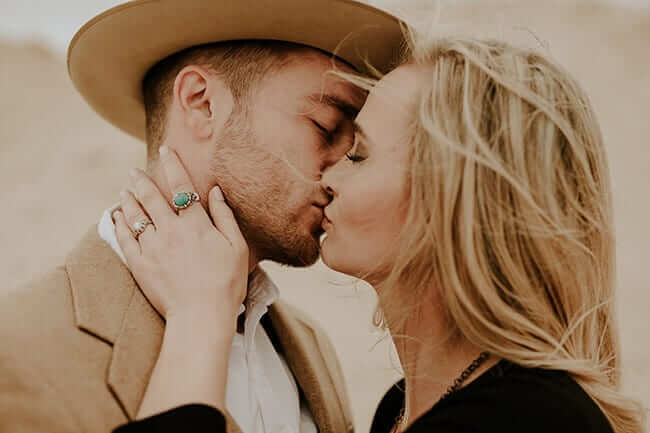 4. Tropical
There is a new trend happening of trying to come up with the most amazing shots at your local Ikea and Home Depot. Now that spring is around the corner, find the plant section of your favorite store and get creative!

5. Body Language
Don't forget body language speaks volumes. The way a couple holds hands or stands next to each other shows their comfort level and playful side.

6. The View
Sweeping views are all the rage. It's a symbolic picture that shows the journey the couple is ready to embark on together.

7. Drone Me
It's not a fad, drones are here to stay. Getting a bird's eye view is a fun way to add a different perspective to the portraits. Be aware though, there are rules and regulations when you operate a drone. Here is a glimpse at what you'll need to know before flying drones.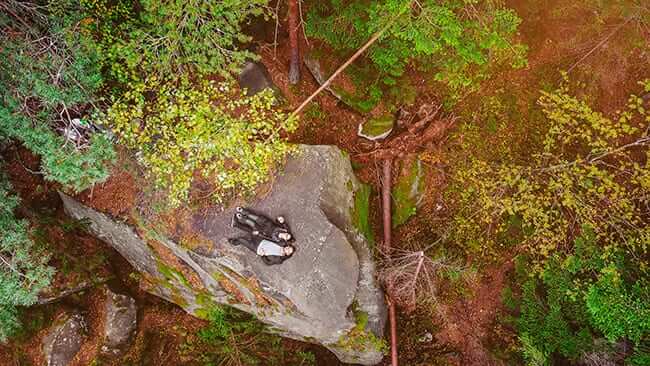 8. Sign of the Times
Holding signs is a great way to add a fun element to the regular portrait session. They can hold their wedding date or fun sayings. This is also a perfect way to incorporate images into save the date cards.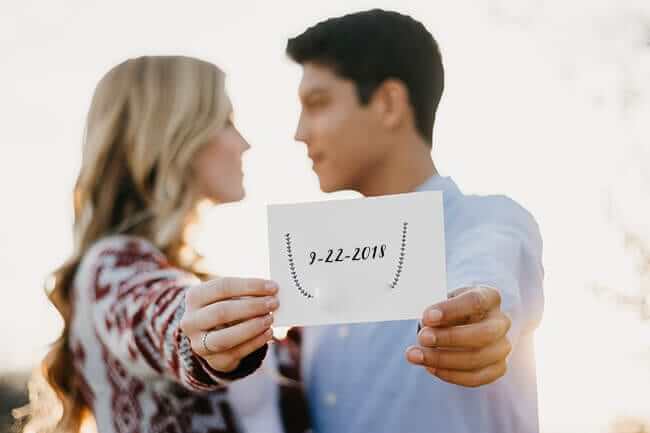 9.Smoke and Mirrors
Colored smoke bombs are all the rage. There are a few things you should know before incorporating this into your photography. First, the colored bombs only last about 45-90 seconds so you need to be set and ready to go! Check out THIS ARTICLE on how to use smoke bombs in your portraits.

10. Depth of Field
Give your portraits emotion by using a shallow depth of field. Both faces don't necessarily need to be tack sharp.

11. Follow Me 
Instagram gave birth to the Follow Me picture that has become so popular. It's a modern pose that shows one person in focus in front holding the hand of their significant other leading them to new adventures. We love this pose and hope it sticks around.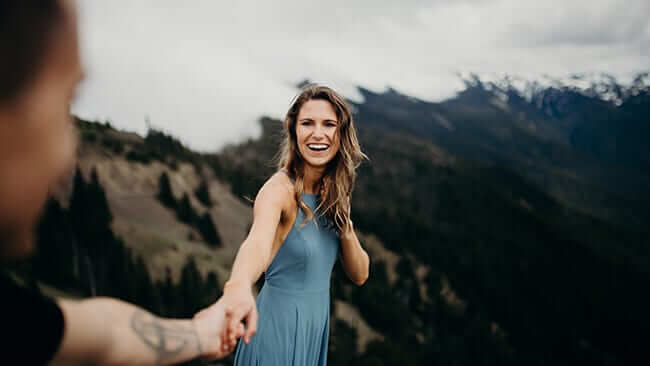 12. Our Place
Got a favorite spot for coffee, lunch or sushi? Make it part of your engagement story. These types of snaps often give a great glimpse into the life.

13. Sun Flare
Golden sun flare will always rule portraits. Natural light and flare add a warm dimension to engagement shots.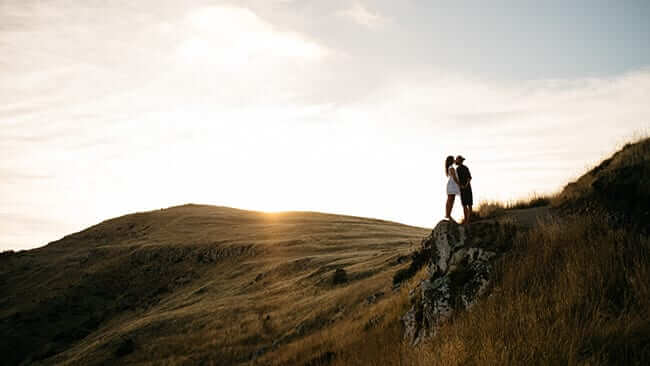 14. Cover Me
Lastly, we are kicking it old school with the tangible! GRab covers of books or your favorite albums and add them as a focal point to your engagement snaps. It's a fun idea and it can add a lot of whimsy to any shot!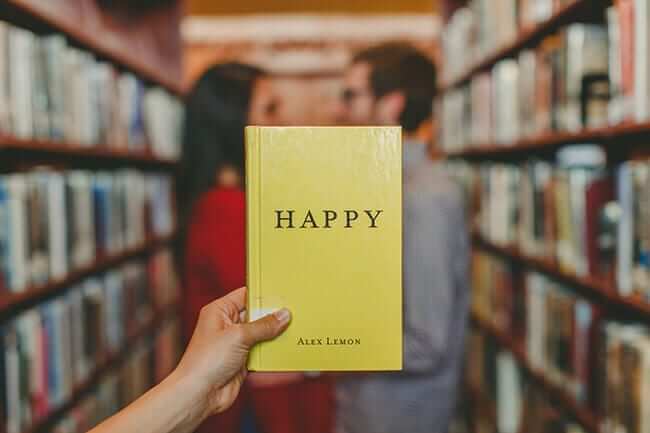 Well, that does it for this year's must-have modern engagement poses. If you already have your pictures back and you are ready to start your Save the Date cards, check out our modern and fun line of cards by clicking HERE. 
Also, the photos make for a great guest sign-in photo book for your wedding. And framing the photos is the perfect present for the parents that have supported you on this journey.