We've said it before and we'll say it again: our mini books are the world's most adorable way to preserve your memories!  While we love these mini treasures as stand-alone products, we also love seeing them used as pieces of bigger, more meaningful collections.
Are you ready to take mini books to a whole new level? We've compiled 10 of our favorite mini book bundles. From highlighting your favorite events to capturing a decade worth of memories, you're sure to find a project that tugs on your heart strings.
Plus: Scroll to the bottom of this list to see our tips for reaching the free shipping threshold with these projects.
---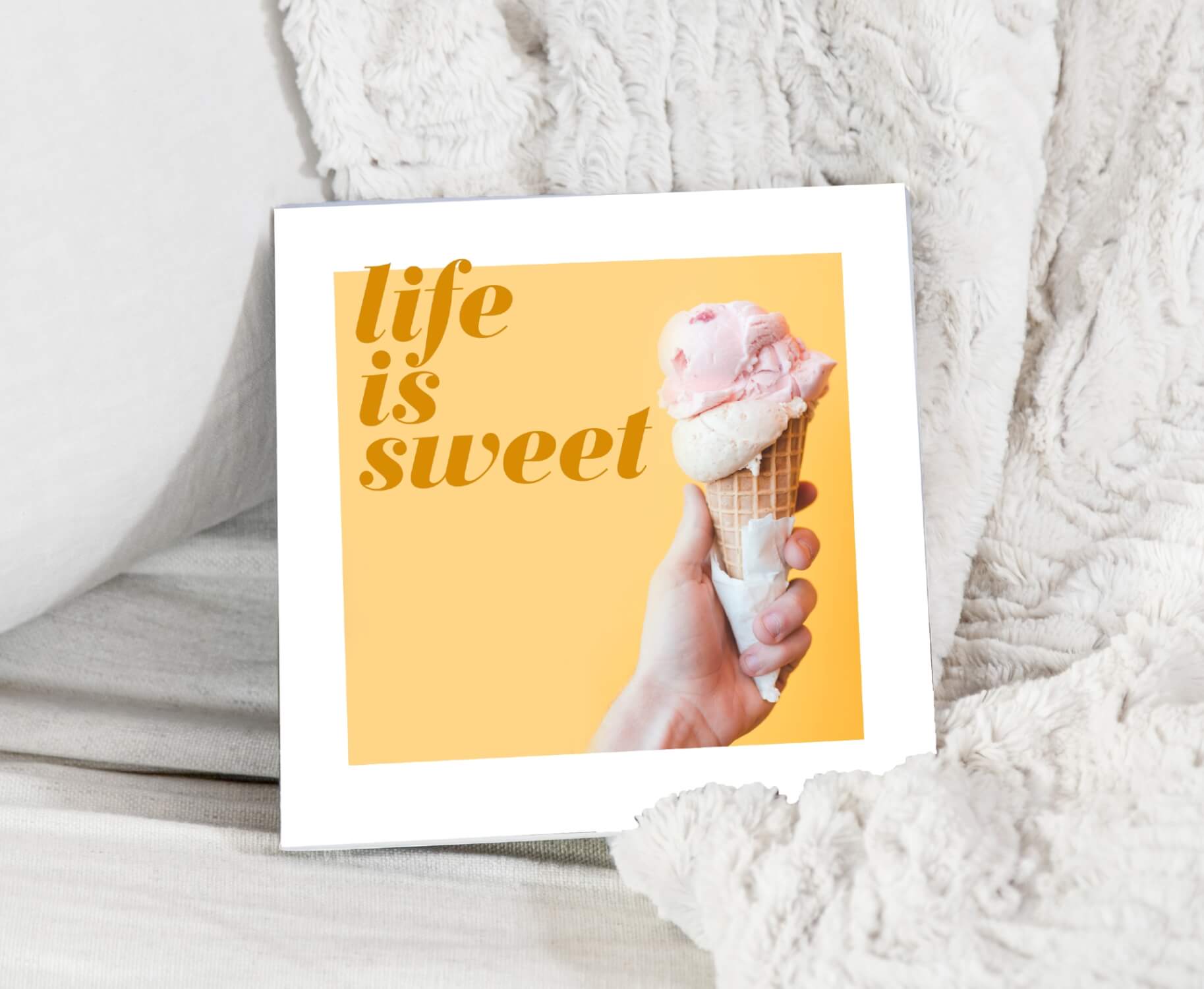 Send a book of positivity to the ones who need it.
Mini books are an effective and simple way to spread positivity to anyone who may need it. There are endless ways to approach a positivity book. You can fill it with motivational quotes and colorful, uplifting images sure to resonate with anyone who receives it. Alternatively, you can take a more customized approach and arrange each of your mini books with a specific recipient in mind. Fill their book with photos of the two of you and quotes you know they'll especially appreciate.
Whichever approach you choose, your friends are sure to appreciate and always remember your kind gesture.  You never know just how much someone needs it.
Send a vacation recap book to all of your vacation buddies.
Your casual vacation snapshots will coalesce beautifully into a pocket-sized time capsule. Sending a copy to each of the people who came along for the adventure is a gesture they'll never forget. If the trip you're showcasing is an annual one, pass the mini-book torch along each year to a new member of your traveling group; Getting everybody involved in the creation of annual mini books will not only add a fun spark to your cherished tradition, but will leave each of you with a collection of personalized souvenirs.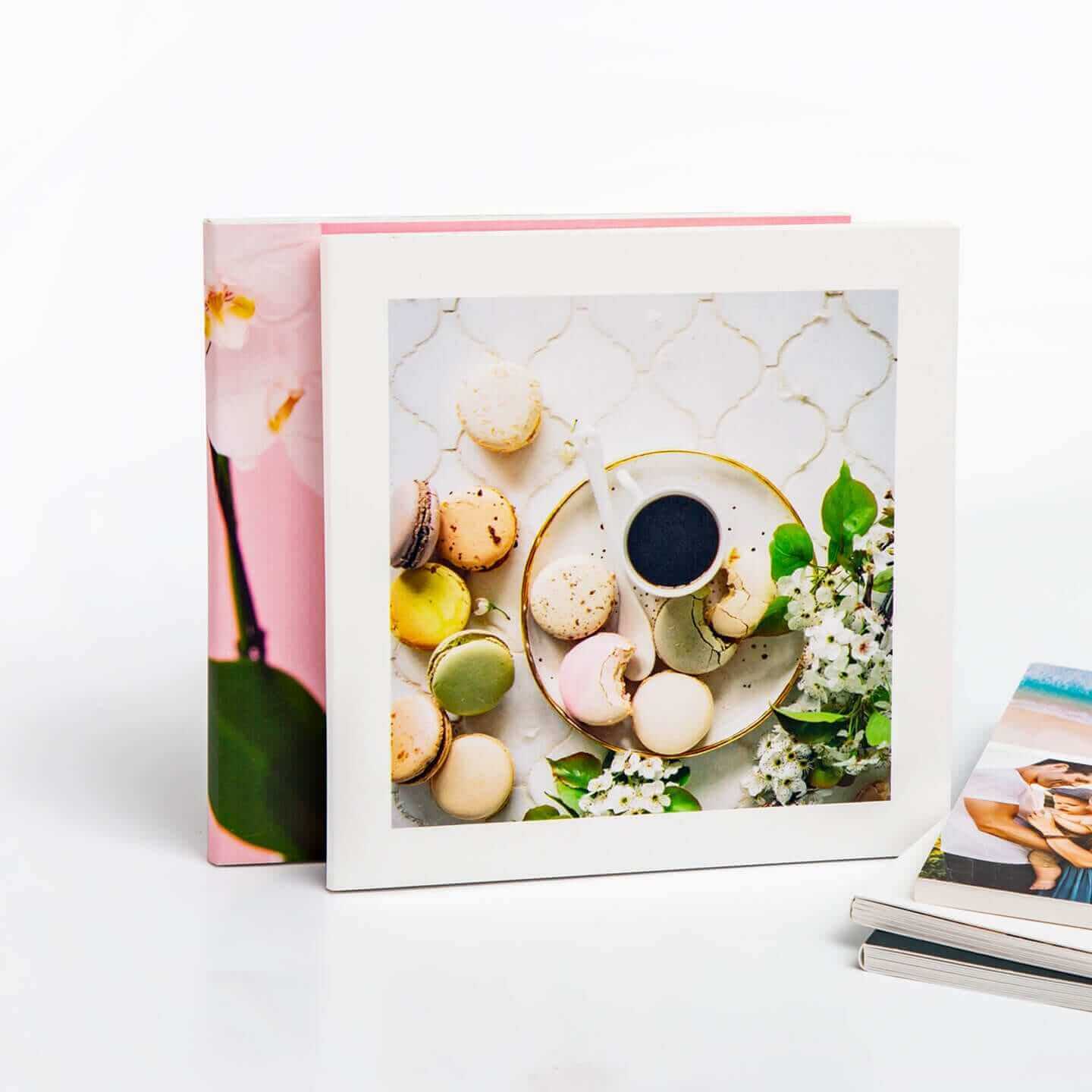 A mini book of cocktail recipes.
What's cuter than a custom recipe book? A custom recipe book that doesn't require any cooking! A book of colorful cocktails is an incredible gift for friends and family as we head into warm, sunny months. Send it as a celebratory Mother's Day gift to all the moms in your life, or gift it to teacher's or coworkers as an end of year "thank you."
Or, feel free to pass it along just because! The only thing that's certain about this mini book is that anyone would be thrilled to receive it!
Create a color-coded collection of mini books.
If your camera roll is flooded with inspiring yet assorted photos, sorting them into color-coded mini books will leave you with an organized, impressive, and aesthetically pleasing collection.  Group all of your blue photos in one book, green photos in another, and so on.  Match the book covers to the color inside and your row of mini books will display as a rainbow of colors, sure to catch the eye of all your guests.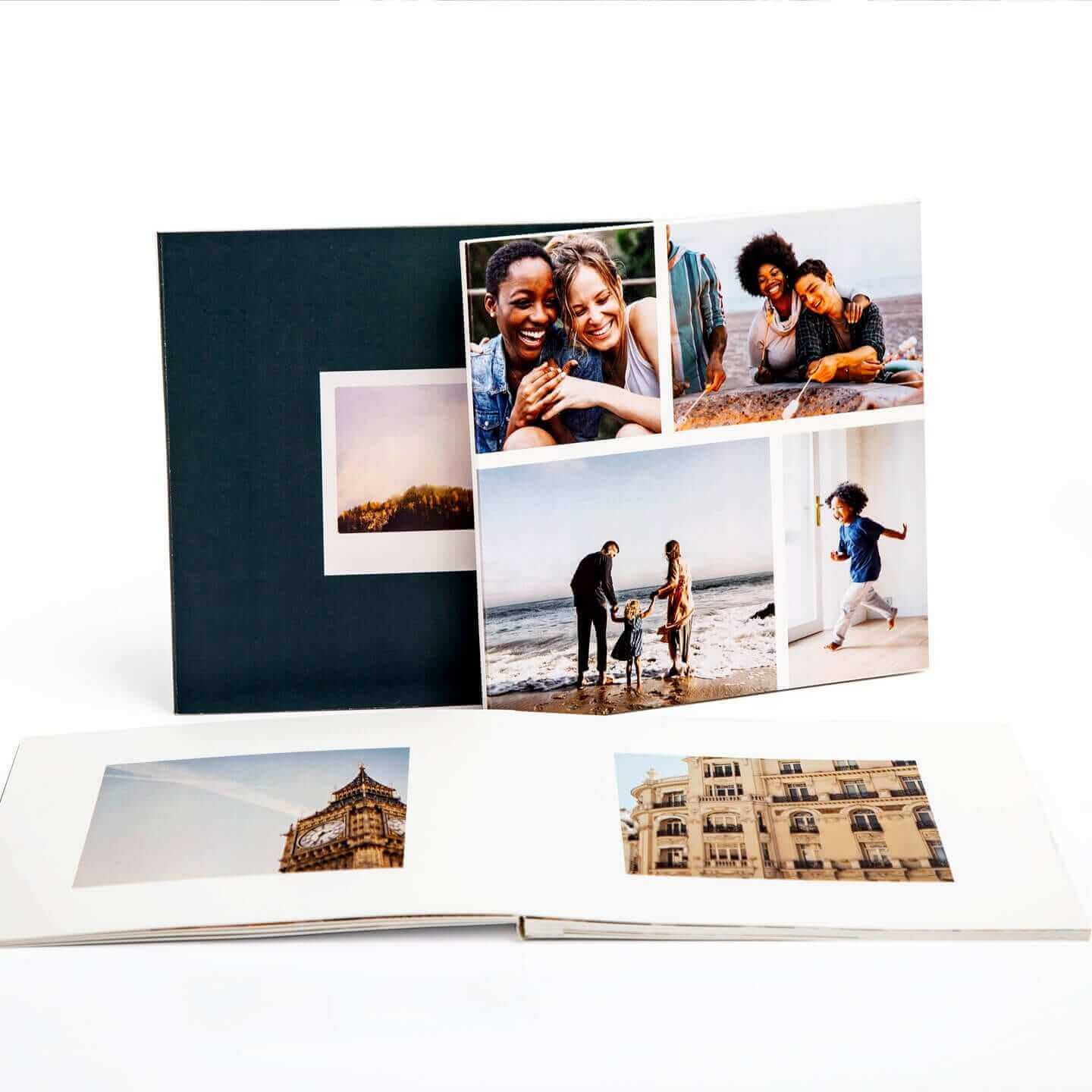 Dedicate a mini book to every semester of school.
If you're in high school or college – or have recently graduated – hold onto these golden days with mini books that capture every semester.
Years from now, when your favorite photos no longer pop up on Snapchat or Instagram every day, you'll be so grateful for the mini visual diaries you created of such an irreplaceable time in your life. These mini books will become treasures to your children and grandchildren as well, who will view them as portals into a past life they never imagined you had lived.
Create a collection of How-To books for your kids.
One of the best parts of being a kid is knowing that Mom and Dad have all the answers. Once you grow up and become mom or dad, you realize that's not exactly the case… but let's let them believe it!
Custom How-To mini books are a cute and effective way to pass meaningful lessons down to your children. They have the power to make difficult lessons fun, positive, and inspiring. One example of a how-to book theme is a How to Get Ready for Bed book. Include pictures that reflect your family's bedtime routine, with guidance and tips on how long they should brush their teeth, where they should put their daytime clothes once they change into their pajamas, and what they should have prepared for the morning. Add a few fun elements – such as riddles or funny pictures – to make this an engaging and enjoyable bedtime book!
How-to books can also be created with safety in mind.  Create one about how to safely approach animals, or how to practice safety at school.  Nobody knows your child like you do, and custom how-to books allow you to highlight what's most important for your child to know.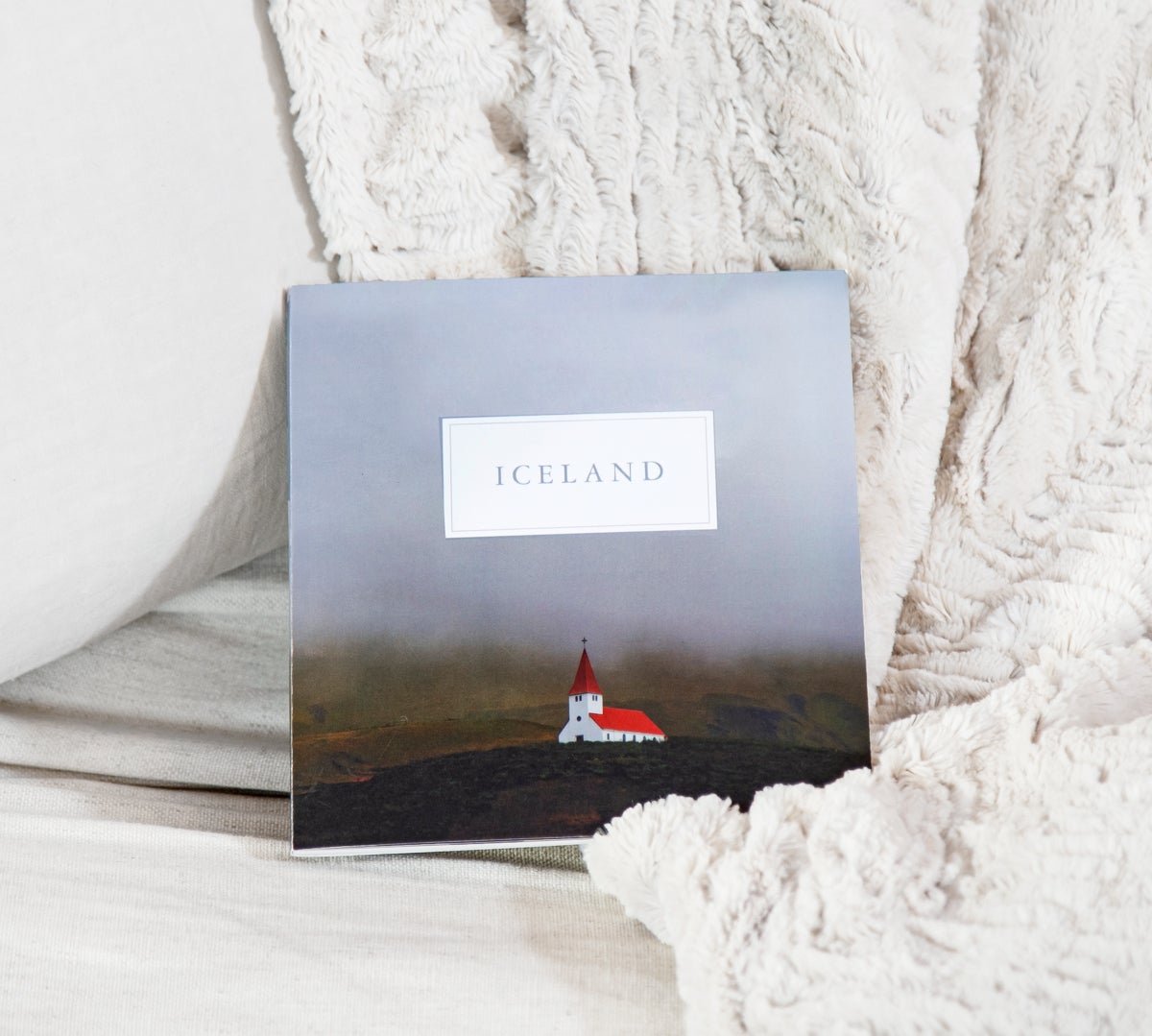 Create a travel set with mini books dedicated to the places you've visited.
Turn your favorite adventures into mini travel books in a matter of minutes. The assorted snapshots on your mobile phone's camera roll are often the most authentic representation of what a trip was like. From gone-in-a-second car ride views to your favorite meals, the smallest details of your travels are likely to be preserved on your cell phone. Time to get your best images off your phone and into your home with a mini book collection!
Dedicate one book to each weekend or longer trip you have taken in the past handful of years. Do some digging and fill each book with memories you thought were long forgotten. Years from now, you will be so glad you have these tiny windows into the past to look back on.
Print a mini book for every year of your relationship.
Ready to take a long, sentimental walk down memory lane? If you've been in a relationship with the same person for over a decade – whether romantically or platonically – telling the incredible story of your long lasting bond through a collection of mini books is one of the best gifts you can give – to both them and yourself. This will take quite a lot of digging, but it will be oh-so worth it when you're able to hold a beautiful 10 year time capsule in your hands!
Combine old photos, scanned letters, text screenshots, and more to paint the picture of your relationship through each year.  Title each mini book with the year showcased within, and watch as your collection continues to grow through the years.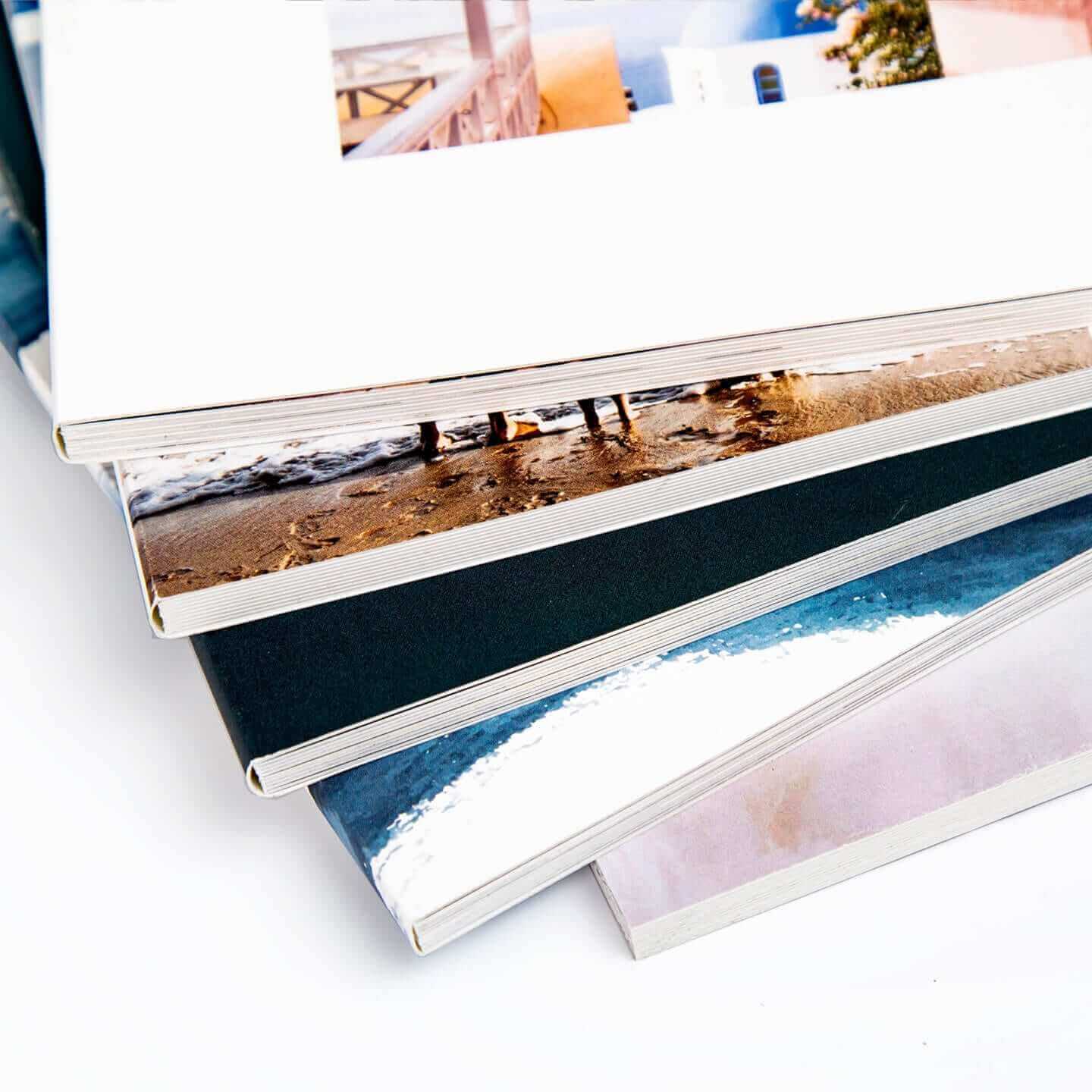 Prepare for Earth Day with a book of eco-friendly tips.
Spring is in the air and Earth Day is right around the corner, making it the perfect time to create eco-friendly mini books.  Whether you want to spread love for the Earth with nature photos or environmental living tricks, a mini book is an effective and compact way to do it!
Plus: Our mini books are printed on 100% recycled paper, so you can feel good while spreading love for the Earth.
Create personalized mini graduation books.
If you or someone you know is graduating with a group of friends, print a custom mini book for everyone in the group. Yearbooks made by the school are awesome, but they likely don't capture the personal and unique experience of your graduate. Creating a mini book for you or your loved one's graduation group will leave each of them with a memento that captures their greatest memories.
Fill each mini book with pictures of the graduates and their pals, leaving a few blank pages throughout where their friends can write heartfelt notes.
---
How to unlock free shipping on your mini book order.
All orders of $100 or more placed with Printique ship completely free, automatically.
One mini book with the default number of pages (20) costs $9.99 – which means a project bundle of 10 mini books will bring your total to $99.90; Just 10 cents short of free shipping! How can you nudge yourself over that threshold to save $10+ on shipping costs?
If you are ordering identical books and don't wish to add additional pages to each book, ordering one classic photo print will bump you over the free shipping mark by just a few cents. This is the most cost effective way to land free shipping if you're ordering ten 20-page mini books!
If you're ordering 10 unique mini books, adding an additional spread to one book will bump you over the $100 mark as well.
Adding an 11th mini book to you order – that is an identical copy of another book in your cart – is yet another efficient way to bump yourself over the free shipping threshold. You can order this book for 25% off by checking the "Get an extra copy" box that pops up just before you proceed to your cart! This will put your order total at around $105. That's 11 books for just $105! Bingo!
---