Now that it's summer it's time to hit the open road. If you are looking for instagram inspiration, look no further than our top 10 inspiring instagram travel photographers. This list was compiled by the help of our own members and who they follow.  These are in no particular order.
First up, one of our favorites is Trey Ratcliff. Trey is a wonderful and inspiring photographer. He shares his passion and experience with other photographers. You may know him from his website called Stuck in Customs – the #1 travel photography blog on the internet. His instagram images are an extension of  his blog and you won't go wrong adding him to your ig feed.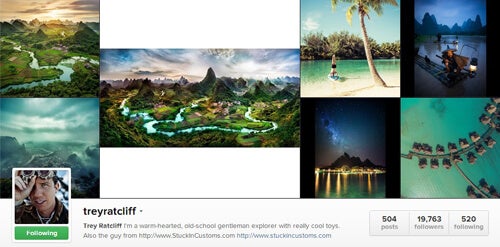 @michaelchristopherbrown blows me away with his behind the scenes look into third world countries and conflict. His images are real and portray courage and strength.  His images are a wonderful contrast to those travel images we see that only showcase beautiful surroundings with little to no human element.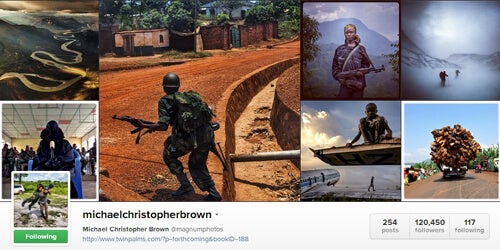 According to @KirstenAlana  's about section on her website Aviators and a Camera, Kirsten is a photographer, content creator, digital marketer and conference speaker who has built a good portion of her career around experimentation with mobile technology, instructing at offices such as the AOL headquarters, the Apple Store UWS and at conferences like TBEX, TBU, TBE and Traverse. She spent a decade as a professional portrait and wedding photographer before turning her lens to travel. What I love about her ig feed is that even the meals she posts leave me wanting to try these dishes from around the world.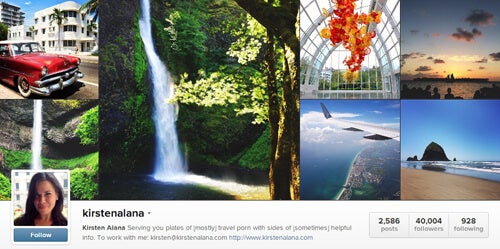 It seems Canadians take our breath away with their travels. @alexstrohl 's images draw you in with their leading lines and landscapes. It's no wonder we check back daily to see what new adventure he is taking us on.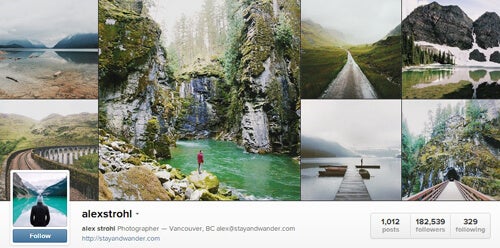 The reason I really love @mevallieres instagram account is that all of her photos are authentically from her iphone. Again, she is the reason for the saying, the best camera is the one you have with you.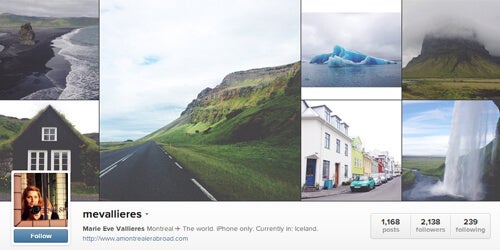 According to his bio, @fosterhunting is a nomad surfer who travels the country in his 1986 Volkswagen van. His Instagram photos capture moments from his adventures on the road, building fires at campsites in the Sierras and catching waves in Baja. What's not to love about living vicariously through his ig feed?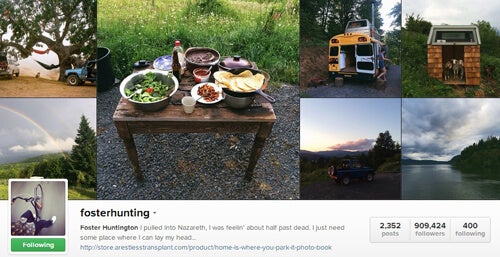 She's young and Australian and she travels the world and documents it @worldwanderlust. Brooke Saward's mission is to inspire, inform and intrigue with her travel blog and her instagram account.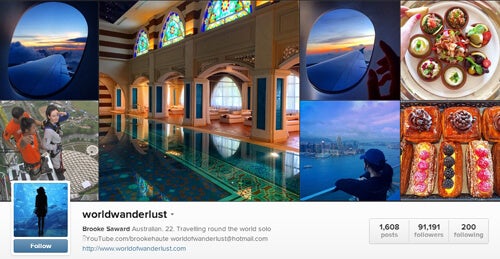 Photographer Carin Olsson of @parisinfourmonths left her home to follow her dreams. Originally she was to be in Paris for only four months, however she just couldn't leave this magical city.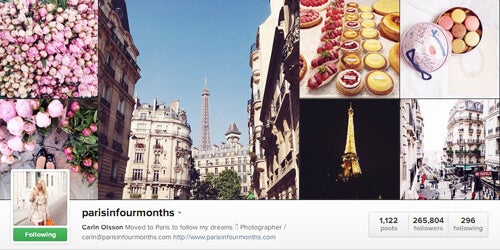 You can follow the adventures of Jill and Kyla of  @ourwildabandon. They are based out of Canada but their adventures take us around the world.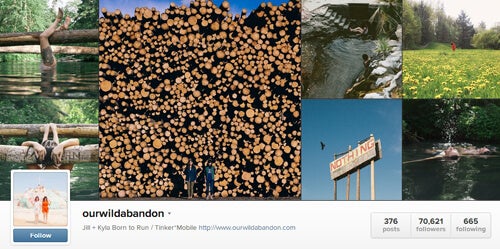 Last not but not lease is @jontaylorsweet. I was able to meet Jon in May at a meetup and his generous and amazing spirit is evident in the photos he takes throughout the NorthWest.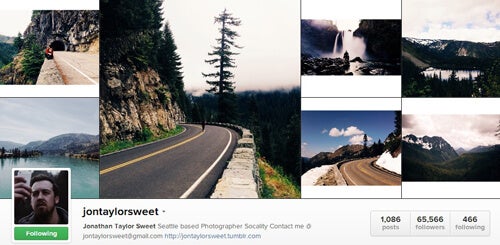 Who are some of your favorite instagram travel photographers? Feel free to leave a comment!

-written by Michelle Libby for Printique from suggestions from our members