A photo album is a creation that will stay in your family for generations; That is, if you do it right! When you're creating an album that is long lasting, personal, and sentimental, you shouldn't settle for anything short of perfect.
To help you bring the photo album of your dreams to life, we've put together this list of common photo album mistakes; Avoid these errors, and you'll be well on your way to an album you'll be revisiting with children, grand children, and great grand children alike.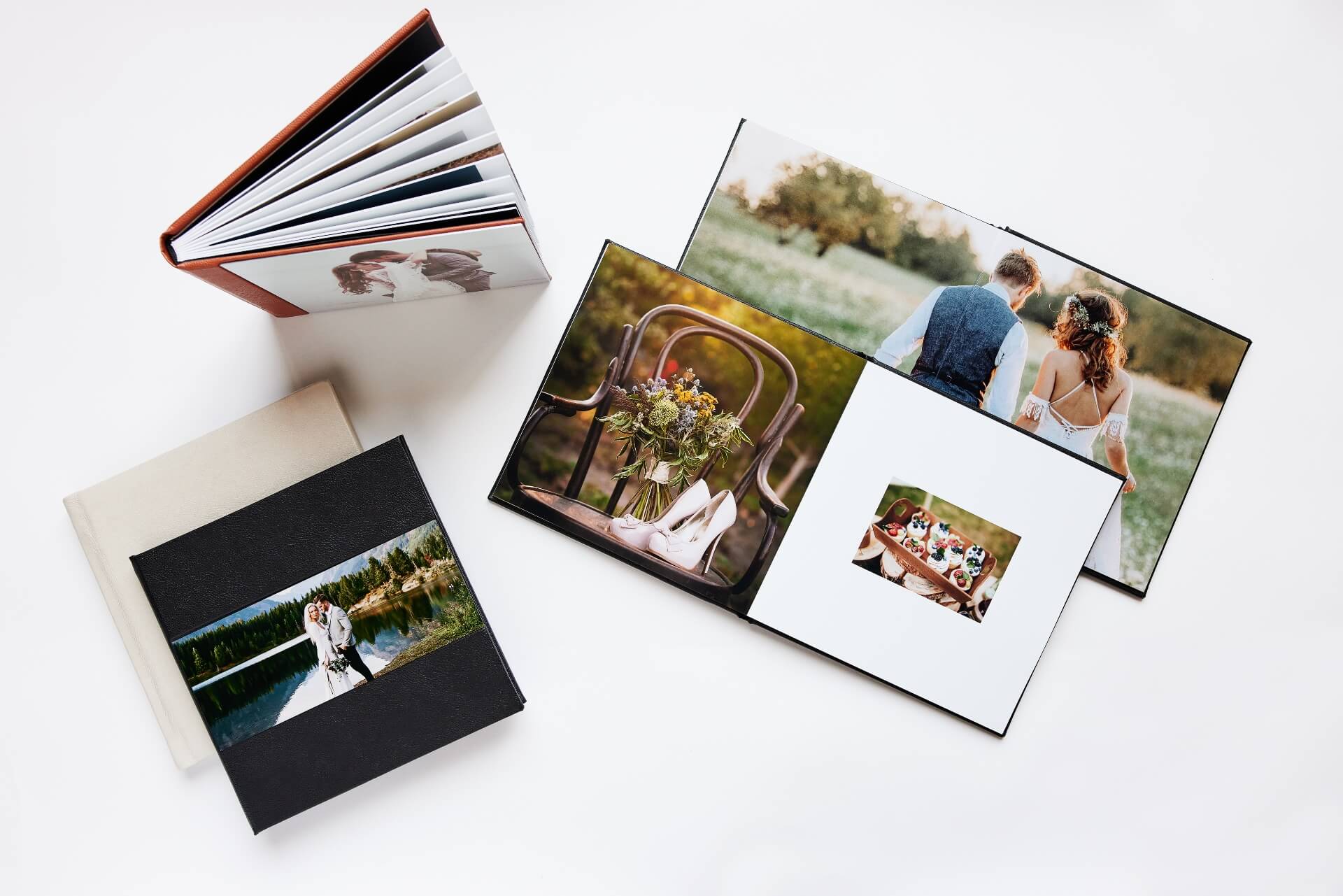 ---
Ordering from a cheap album printer.
The number one mistake to avoid when ordering a photo album is placing your order with a low-quality photo printer.
We've been there; Sometimes a low price tag catches your eye, calls your name, and feels downright hard to resist. But remember: If it seems too good to be true, it probably is!
Ordering a low cost photo album from a cheap print provider may seem like a good idea in the moment, but when your photo album arrives with flimsy pages, poorly colorized images, and fragile, distracting seams, you'll realize that the great deal you found wasn't really a deal at all.
Printique uses only professional, archival photo paper for our lay-flat, premium flush mount albums. They were crafted intentionally with your once-in-a-lifetime moments in mind; Whether you're immortalizing your wedding day or showcasing your child's first year of life, you can trust your memories to be preserved with care between the covers of a Printique photo album.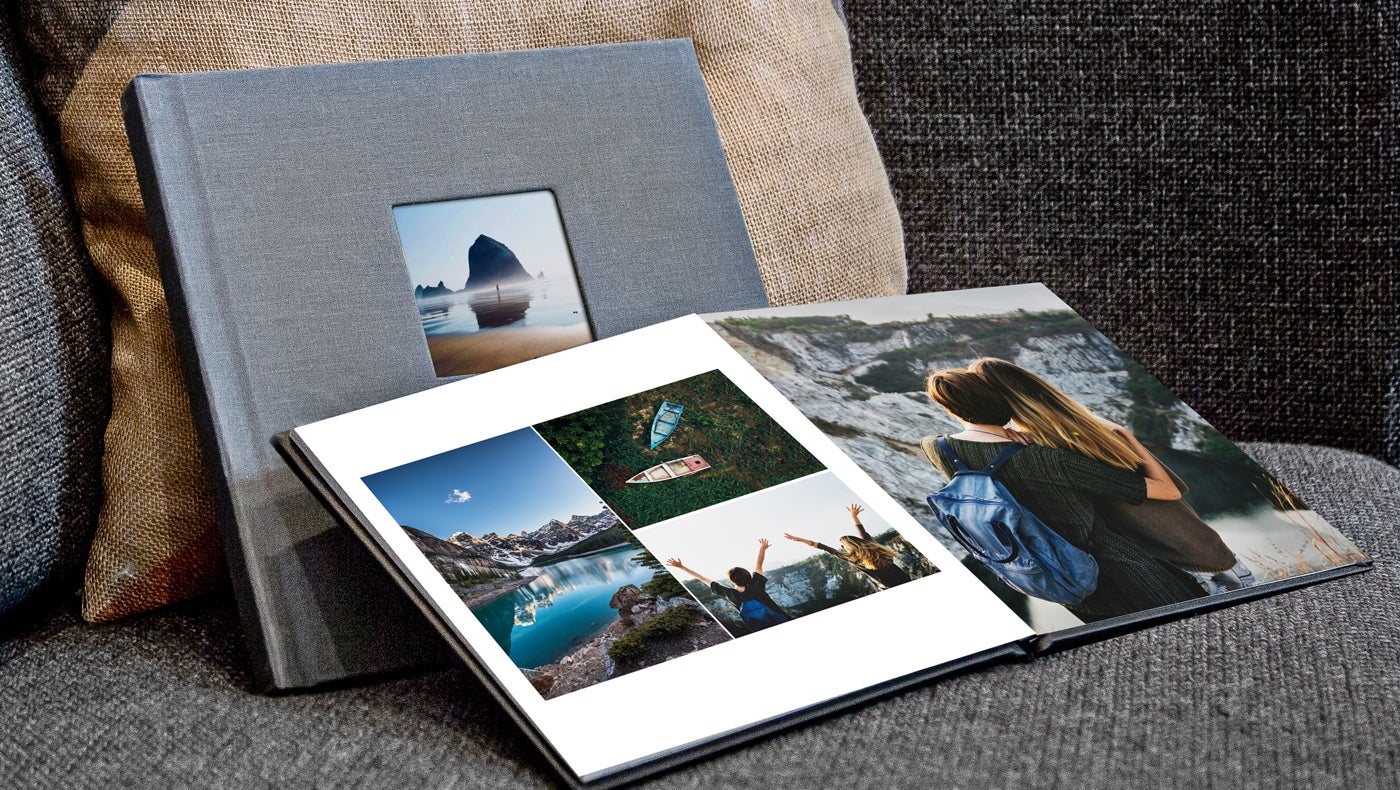 Not printing your album with a lay flat printer.
Every photo book and photo album printed by Printique is done so with lay flat technology.
We quickly saw the benefits of using lay flat technology on our photo albums, where the unique spine design allows every page to lay completely flat. All your photographs, whether horizontal and panoramic, never get lost in the gutter.
Ordering with an album printer that doesn't utilize the same technology can result in the loss of your favorite parts of an image or the disturbance of full-spread layouts. Beware!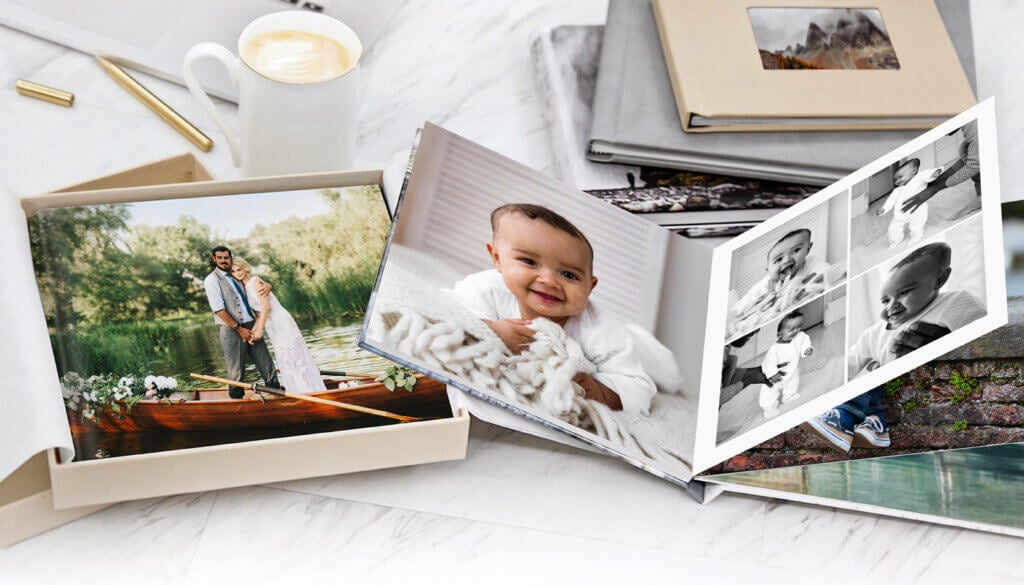 Waiting too long to order your photo album.
The photos you capture at a special event don't have an expiration date, but there's hidden value in creating a photo album around your event sooner rather than later.
The sooner you create your photo album, the better you're going to be at framing the event exactly as you experienced it. You'll have the warmth and excitement of the memory fresh in your mind, making it as easy as it will ever be to freeze those emotions in an album.
Creating your photo album soon after the event will also ease logistical issues, such as collecting photographs from guests who attended, remembering accurate names and dates, and being prepared to place your order when discounts or quick production periods present themselves.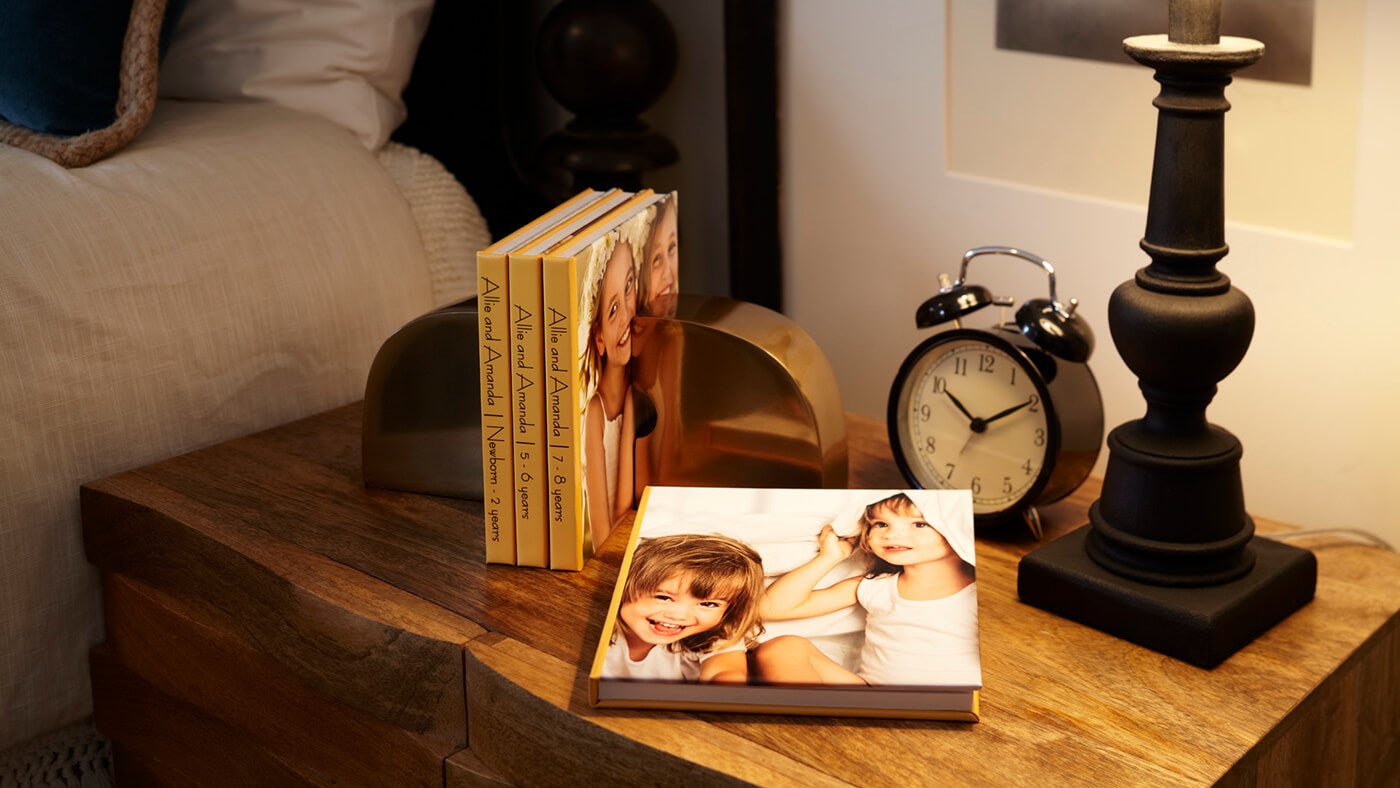 Overcrowding the pages of your photo album.
Have you ever experienced the power of a dramatic pause?
Dramatic pauses can be used visually as well – and they're just as powerful! The best photo albums give their images room to breathe by taking advantage of negative space.
Often times we are so excited to bring our memories to life that we over fill the pages of our album; So, remember not to panic! There will always be another opportunity to create a photo album. Life is made up of endless milestones, begging to be cherished between the pages of a photo album.  Take the pressure off yourself to fit every photo you love into one project.
Our customizable photo album templates are created to make photo album design easy. These templates will help you create the photo album of your dreams, with a seamless balance of photographs and empty space. They keep even your most busy pages neat and crisp. Find one you love!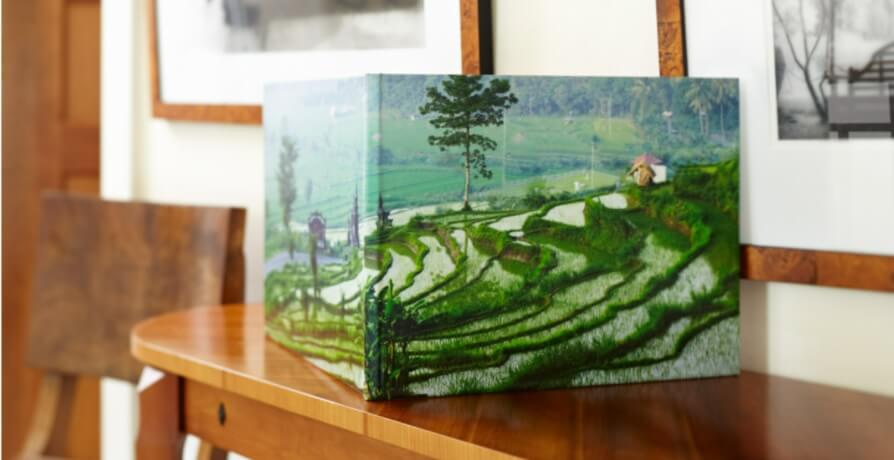 Printing your photos too small.
While this likely won't happen if you avoid the previous mistake of overcrowding your pages, the mistake of tiny photos is still worth flagging! Make sure that photos featuring valuable details, dozens of people, or important words are included in your book at a large enough size to be appreciated in full.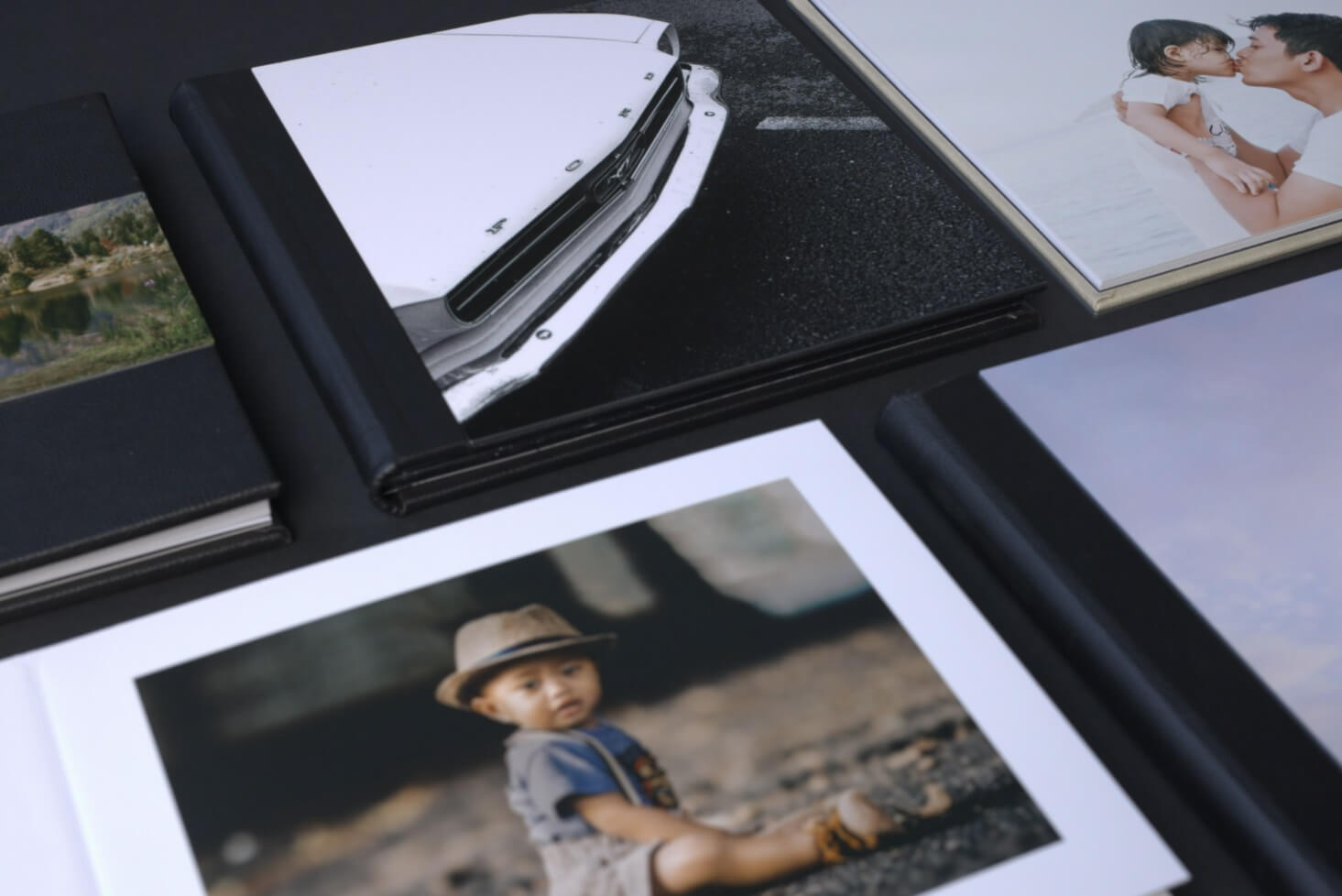 Not taking advantage of our range in templates.
Not only does Printique offer dozens of professionally designed photo album templates, making it as easy as possible for you to drag and drop your photos into a ready-to-print album, but we also offer unique page-by-page layouts.
With these layouts, you can custom design each page to feature the exact number of photographs you imagine, in exactly the layout you imagined. It allows you to strike the perfect balance between starting from scratch and album designing with ease.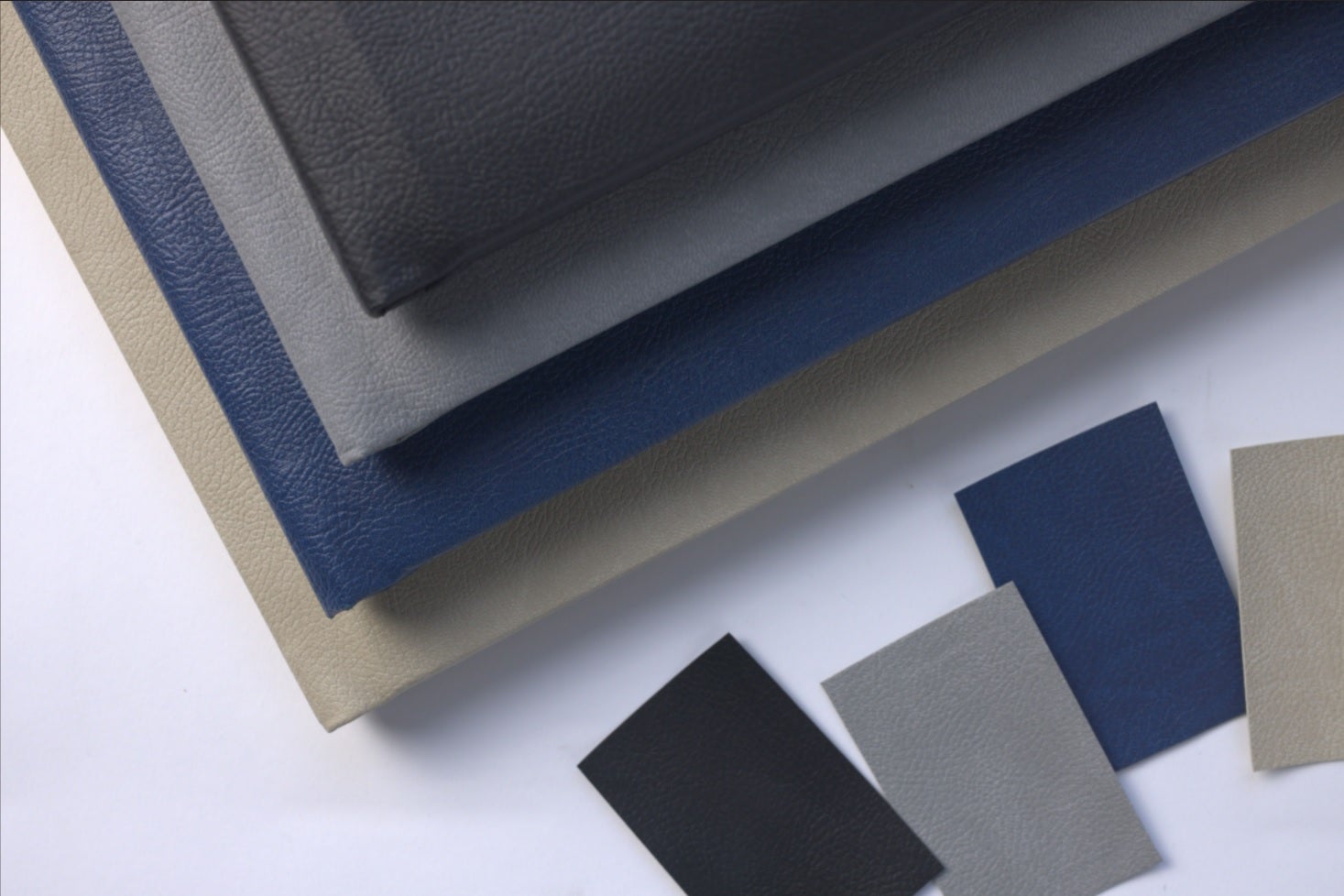 Choosing your cover style on a whim.
The cover of your photo album is the part of your album you will see and interact with on an every day basis. Yet it's the part of an album that often gets the least amount of time, love, and care during the creation process!
We offer albums with three unique cover styles: metal, hardcover, or leather. Depending on your preferred look, feel, and aesthetic for your album, you'll want to choose from these options wisely!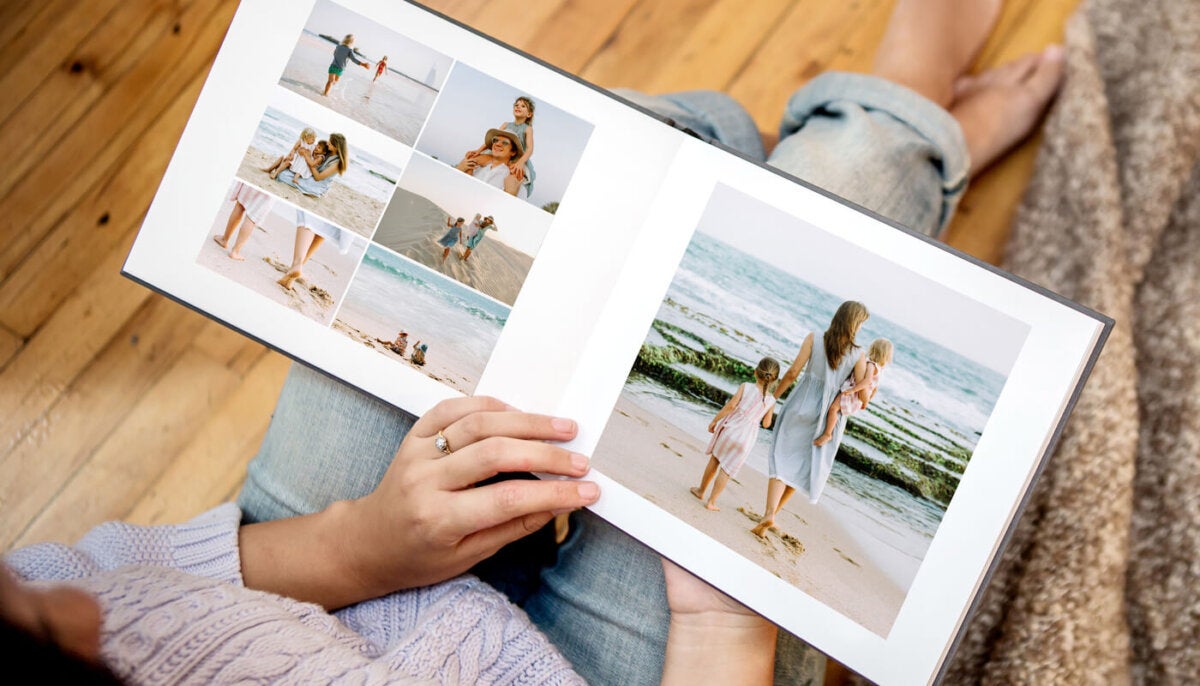 Not double checking before you order.
Double checking the design of your album before pressing order can save you from the pain of silly mistakes. Whether it's accidentally featuring a photo two times, making an easy-to-miss typo, or leaving a page unintentionally blank, double checking your album will save you from any dreaded oh-no moments once your album arrives.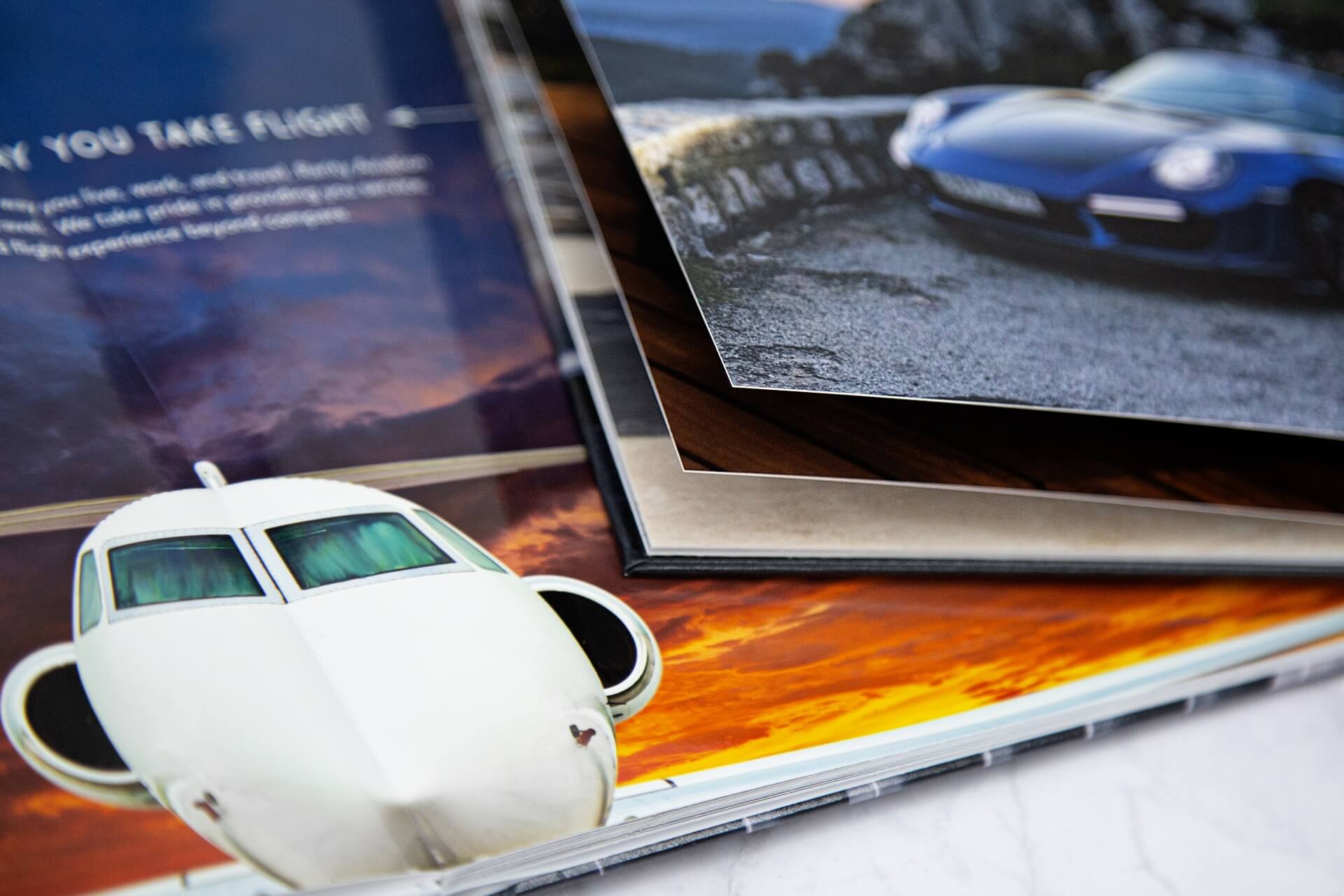 Using a hard-to-read font.
We love when photo albums incorporate written words.  Help the text in your photo album shine by considering the legibility of everything you write.
Our photo album building platform offers dozens and dozens of beautiful fonts, and it can be tempting to fill the pages of your photo album with calligraphy and playful lettering.  But the best photo album will utilize a font that is timeless and easy to read.
A few of the fonts with the best printed legibility include Arial, Tahoma, and Verdana, as shared by a University of North Carolina Greensboro accessibility study.  If you're creating a photo album for a large group, accessibility is a critical step. Details like this are what separates a good photo album from the best photo album.
If you're making a photo album for just your family, and none of you happen to have any visual impairments, you may be wondering if this applies to your album.  The answer is: yes! Nearly everybody will experience vision changes with age.  When you revisit your beautiful photo album years from now, you'll be so grateful that you utilized a timeless and easy-to-read font.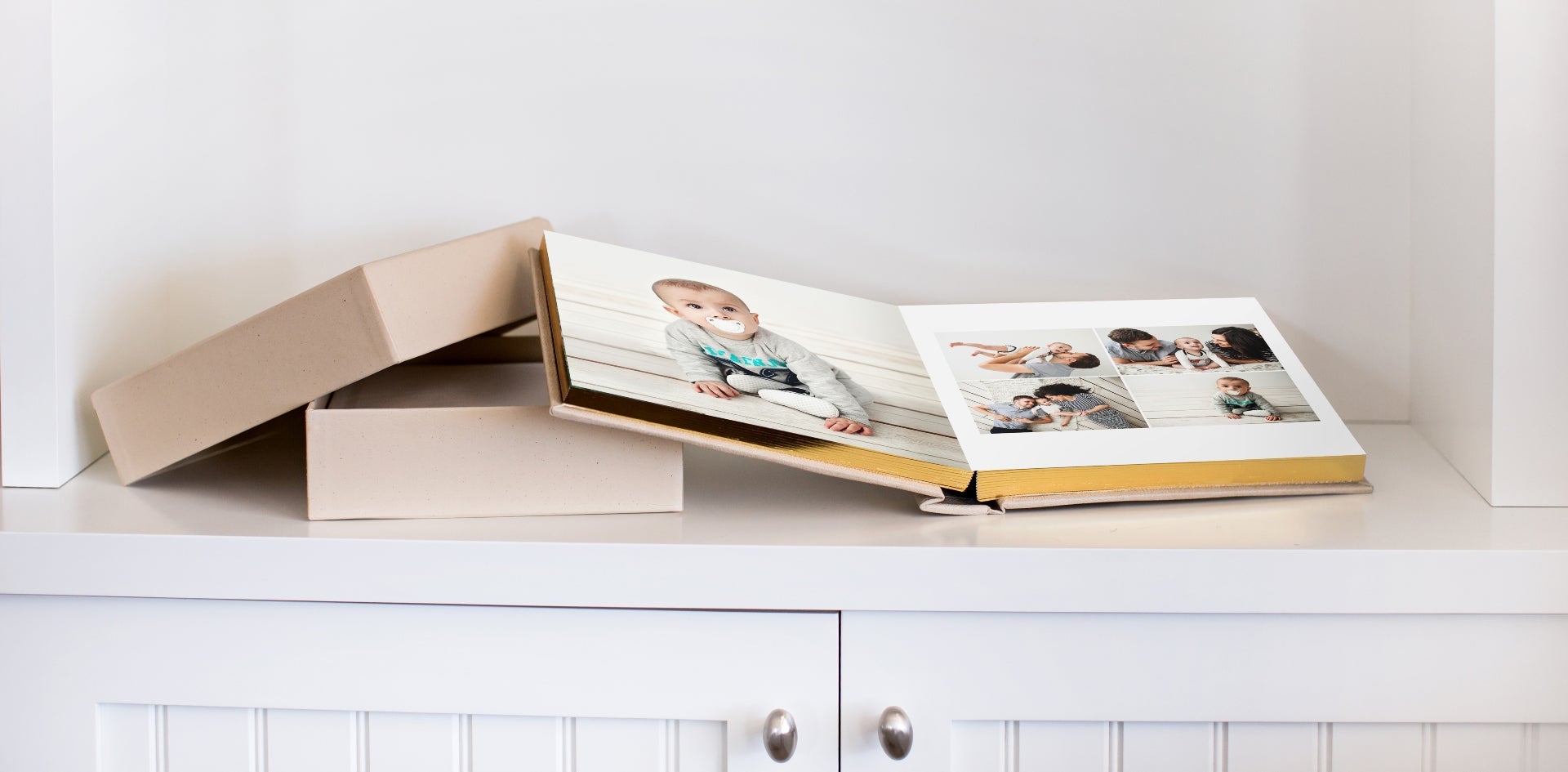 Missing out on our 25% off deal.
Did you know that when ordering a photo album, you can get a second copy of your album for 25% off?  Simply create your album and proceed to "add to cart." On this page, you'll be given the option of ordering a second album, for 25% off!
This discount is a great way to save on group photo albums.  Albums that reflect trips, group events, or family history almost always have more than one person who would be thrilled to get their hands on one!  We highly recommend utilizing this deal when printing a wedding album; Store your wedding albums separately in your home to ensure that if one is damaged by fire or flooding, the other will be safe and sound.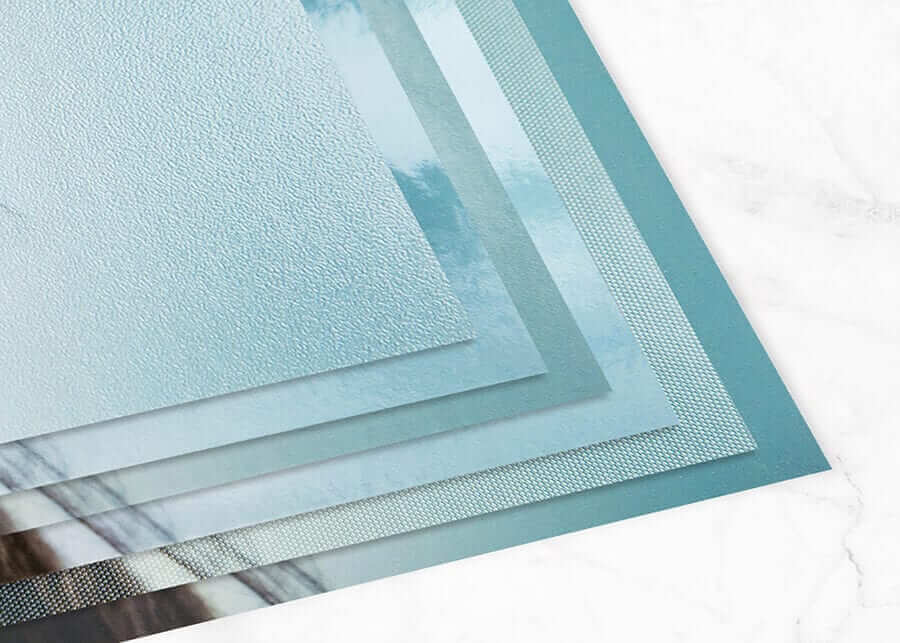 Not selecting your paper details intentionally.
A Printique photo album is offered in eight unique paper finishes: Luster, Glossy, Matte, Silk, Linen, Metallic, Deep Matte, and Pebble. While luster finish pages will make any photo shine, we still recommend thinking carefully about the photos showcased in your photo album before deciding on a paper finish – especially if you're ordering a photo album on behalf of a client!
By selecting a paper finish that accentuates the strengths of your photograph, you guarantee your client will be completely enamored by your work; With an emphasis on your unique style, they'll know exactly who they'll be coming back to when their next life milestone rolls around.
---