Our new Premium Hardcover Albums are a hit!  If you are wondering if these soft-touch albums are right for you, we break it down. Here are five features you need to know about these new handcrafted albums.
Premium Hardcover Albums
1.Soft Touch Matte Cover
Premium Hardcover Albums are coated in a water-resistant, soft-touch lamination to give the cover of your album a smooth, matte feel. Print your best image right on the cover or have it wrap around for infinite beauty.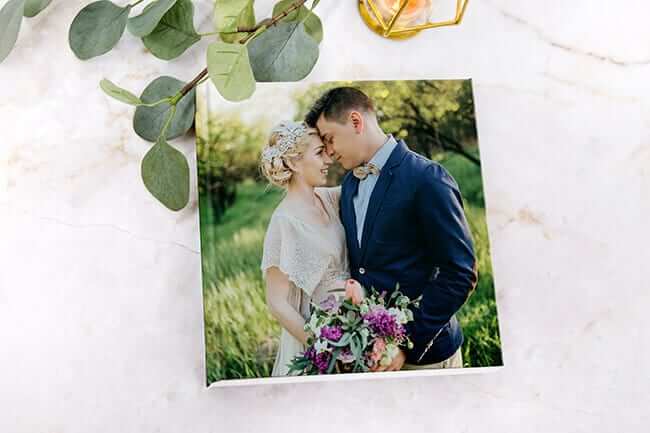 2. Lay-Flat Binding
Like all our Photo Books and Albums, Premium Hardcover Albums feature a lay-flat binding so your image spreads are free from visible breaks or gutters.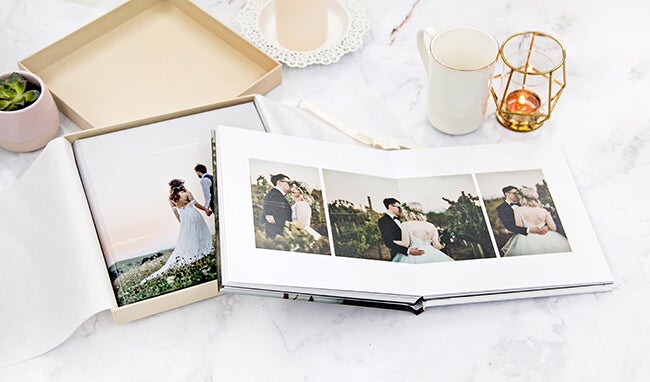 3. Thick Cover and Pages
Hardcover Albums are printed on high-quality, silver halide photo paper, however, the pages within Premium Albums are considerably thicker and more sturdy than that of a traditional Photo Book.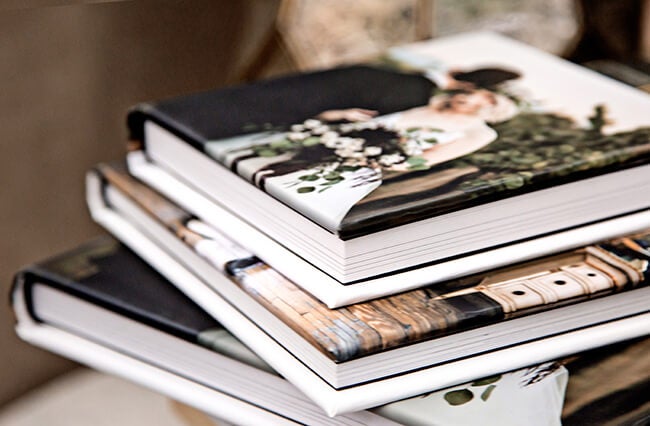 4. Modern Rounded Spine
These albums feature a rounded spine for a strikingly modern look. Combined with a robust cover board and durable pages, the spine will keep your album sturdy so it can stand the test of time.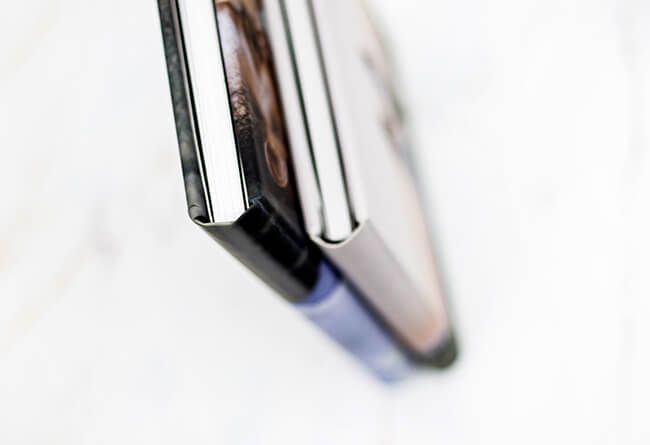 5. Variety
The premium albums come in landscape, portrait and square shapes and offer a variety of six different kinds of papers. You can expect a variety of sizes from 8×6 all the way up to 12×15. Also, you can still pick from our six amazing different papers (Luster, Glossy, Silk, Linen, Pebble, Matte, Metallic, Deep Matte) to showcase your photographs the way you want.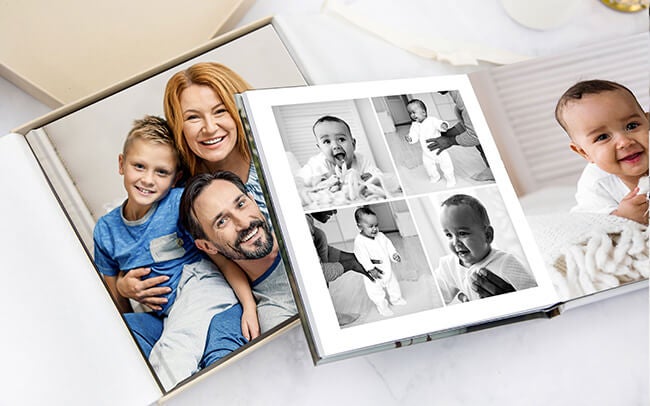 The albums are the new high-light to our album line.  Are you ready to start your own Premium Hardcover Album? We thought so. Click HERE to start your masterpiece.