Dad, Daddy, Da Da, Pops.. whatever you call him,  it's time to shower him with love. When we think of Father's day, instead of looking for a tie or new bbq utensils, let's make it personal. Here is a round-up of  five items we think will make your dad tear up with appreciation.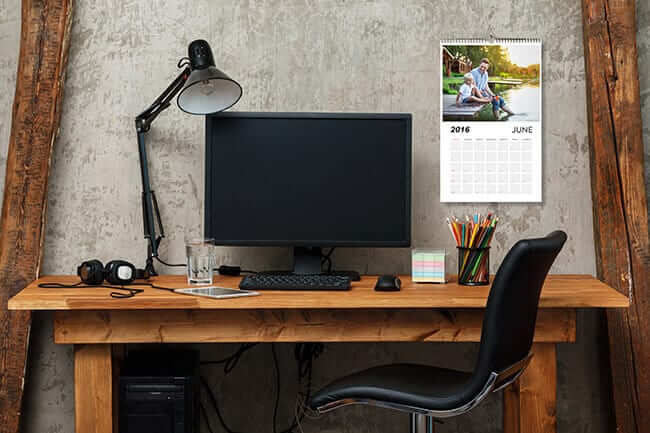 1. Calendar
Let's celebrate Father's Day year around. Choose twelve photos of the family and organize them into a calendar for dad. Think about his work space, will a desk calendar or wall calendar work better? You can start the calendar from any date and customize it with birthdays and special anniversaries. Calendars are printed on beautiful Canon Luster or Glossy paper, making the images pop with vivid color. Then when the month is over, you can take the picture and frame it in the house since it's on photographic paper.  It's a gift that will last for generations.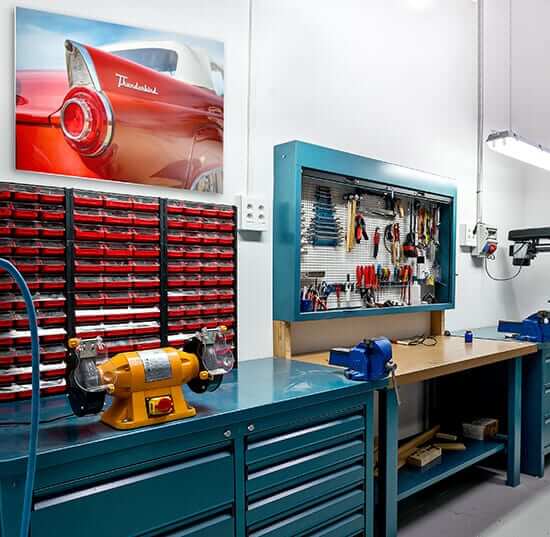 2.Wall Decor
Dads sometimes have certain space of their own in the family home. Whether it's the garage or the dad cave, wall decor from Printique is the perfect fit for the room. Again, you'll want to consider the amount of space available and choose the best size image to fit.
Metal Prints
When choosing the finish on metal prints, if you are looking to do portraits, always choose the white finish. If you are creating a metal print where metal is a main component like on a car or motorcycle, then the silver finish would be perfect. The silver finish replaces the whites and the brushed aluminum will show through enhancing the look.
Canvas Prints
Canvas prints give an old world feel and timeless look to family portraits. It's a softer look than metal and can add warmth to any room. When choosing an image of the family, make sure to keep all heads and toes in within the frame, otherwise it can be distracting.


3. Desk Top Prints
Keep it simple with small prints that can fit on a desk or coffee table. You don't have to go for the huge wall portrait, the point is making something that is personal.  Prints under 8×10″ are typically considered  desk top prints. You can choose from five different finishes for small prints.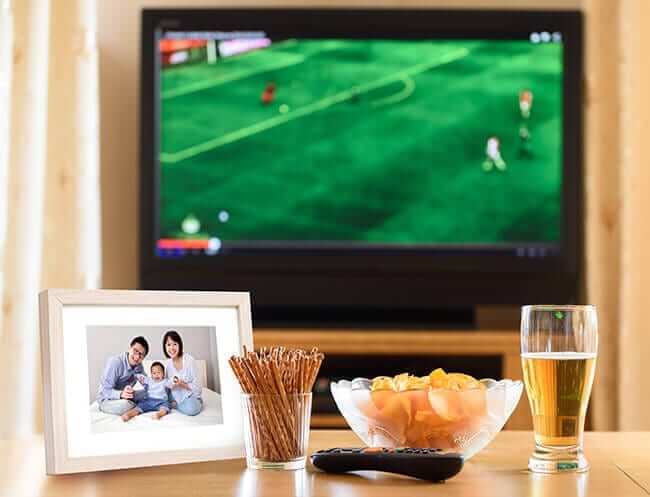 4. Photo Books
There's no greater joy than sitting down with your dad and looking through photographs. Create a treasured heirloom that can be passed down through the generations.  If you are looking for themes for Father's Day, you can make a photo book about the favorite activities you do together. Or if it's his first year as a dad, make a photo book of the first year of being a dad.  You can also simply make a book about the 12 things you love most about dad. Any of these ideas are sure to be a real page turner. If you don't have time to build the photo book, we have you covered with our predesigned templates. You can click HERE to view the Father's Day photo book templates.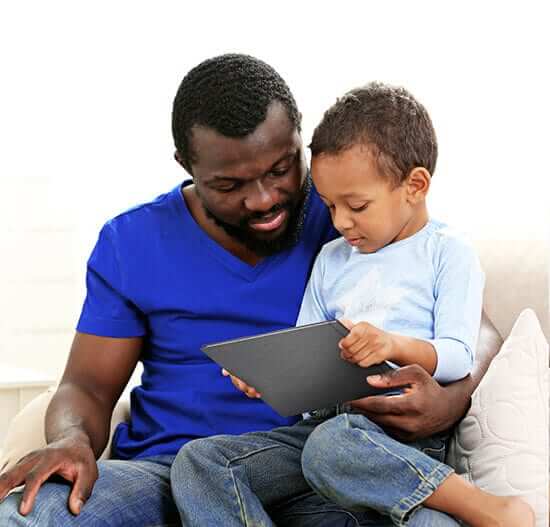 5. Custom Cards
Say "I love you Dad",  with meaning by adding a little personalization. Get creative by uploading photos and custom messages to turn into an Printique  custom greeting card. Pick from four different paper types including classic linen, royal matte, royal felt and pearl, as well as four different sizes – including traditional 5×7.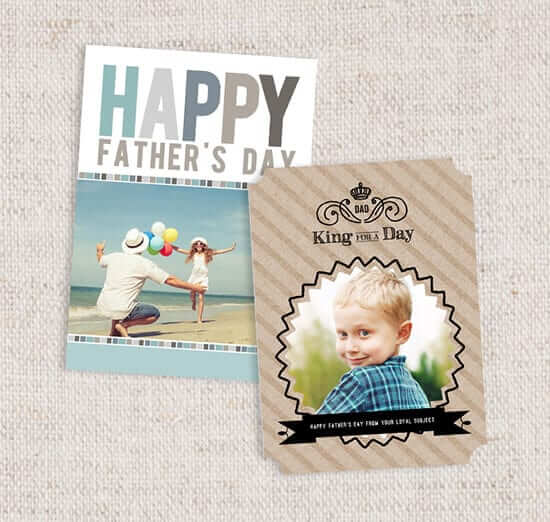 We have one more suggestion, that can't be bought. Simply give your dad a hug and let him know you love him. It's the simple things that mean the most.