Summer is upon us and that means it is a great time to capture lasting memories.  Whether you are traveling far for your summer vacation or planning a 'staycation' with activities near home there are lots of ways to capture the moment.  You don't need to have an expensive DSLR camera to take great vacation photos.  Nowadays your smart phone or point-and-shoot camera can take stunning high-resolution photos.
Far too often we take multiple photos but never print them.  This year make it a point to learn how to take great vacation photos.  All it takes is a little bit of planning with a purpose to consciously frame the image before you shoot.  Before you know it you will have many wonderful moments captured in photos to create your own coffee table vacation album.
Minimum camera requirements: While you don't need an expensive camera, be sure you have the following minimum features:
The ability to focus and snap pictures quickly for that split-second amazing image.  Many point-and-shoot cameras have a sport setting, which enables you to capture split second shots.
A minimum camera resolution of 1024×768.
Battery life that can last for hundreds of photos or at least 8-10 hours.
Ways to charge the camera or carry a battery back up when you're out all day.
Extra memory cards or a way to download your images daily to leave room for the next day's photos.
Set your camera to a high resolution: If you are using your smartphone or point-and-shoot, be sure it is set to the highest resolution.  That way the images will look clear and sharp for prints larger than 8×10 inches.  For DSLR users, medium to high-resolution is usually enough for a nice size, 12×12 or greater album.
Tell a story: When you start your day plan it as if you are telling a story.   From the moment you wake up and get your first cup of coffee at the corner café to the moment your head hits the pillow, take shots of the sights around you to remember those fleeting memories.

Don't forget the details:
  You may not think details matter but when you recall your vacation it is often the little details that trigger the best memories.  What you ate, what the people around you wore, street signs, food, menus, maps, store signs, hotel room numbers, the view from your hotel, all of these seemingly small details complete your vacation story.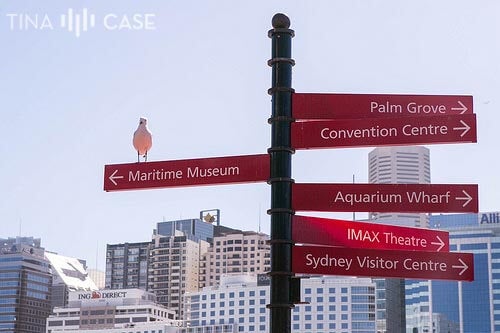 Zoom in:
  One of the most common mistakes people make when taking photos is having too much background and not enough focus on the people.  Experiment and try zooming in more than you have in the past to see their facial expression or capture what the person is doing with their hands.  If you stumble upon someone making a craft, wrapping up a purchase, or handing you your coffee, snap that photo and capture a memory.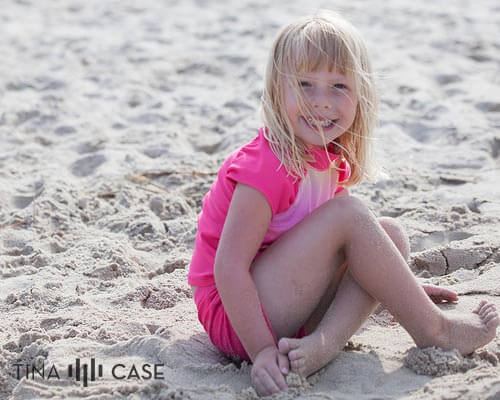 Landscapes:
  In order to capture the beauty and spirit of your location, this is when you take landscape photos.  Of course, people can be in the image but this is when the focus is on the
place
. When you try to capture the people
and
the landscape at the same time you may miss getting a good photo of either.  For great landscape images be sure to set your aperture between f/8 to f/16.  For your smartphone or point-and-shoot choose the landscape setting for the best clarity to capture the horizon, mountains, and foreground.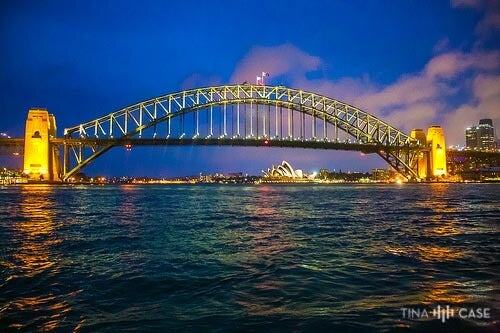 Turn the flash off: 
People are often surprised that turning their flash off results in better images than when it is on.  This isn't always the case but these days so many smartphones and point-and-shoot cameras have such high ISOs that even in a dimly lit area the photos capture the mood and lighting better than when a flash is used.  Take some test shots with and without the flash.   Then determine which photo you prefer.  And remember, when taking photos at sunset it is best to turn off the flash.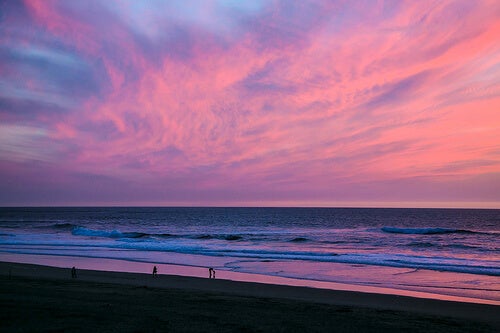 Iconic shots with a twist: 
When traveling to places where there are famous landmarks such as the Statue of Liberty, Sydney Opera House or the Golden Gate Bridge try taking it from another perspective.  Using the Golden Gate Bridge as an example a hummingbird came into view which became the focus of the photo and the bridge was blurred. When viewed from a different perspective you capture details that show you were standing right next to a landmark and not from a guided bus tour.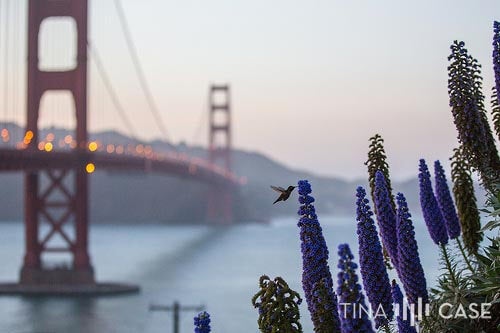 Get In the Picture:
Too often we forget to get in the photo ourselves.  Be sure to get in a few photos even if it means using the self-timer or holding your camera at arms length.   When you include even a tiny piece of the location you will be able to prove you were there.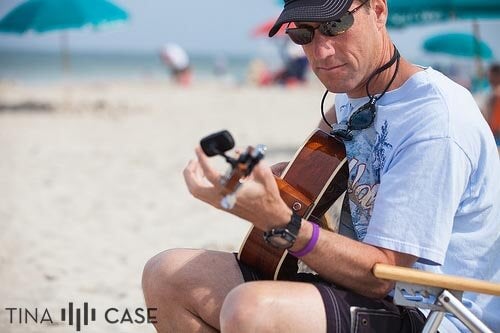 Use a photo editor:
Even the best photographers use editing tools.  There are several free tools that help brighten, straighten, crop and adjust the colors in your photos.  Popular apps such as Instagram also include a variety of filters that create different moods to your photos.  Don't be afraid to check them out.  What might have been an otherwise ordinary image can be altered with a photo-editing tool.  Free editing tools including
Aviary
,
Picasa
, and
Microsoft Photo Gallery
.
With just a little bit of practice you will be taking stunning photos that capture once-in-a-lifetime memories.
Be sure to check out Adoramapix and create a wonderful keepsake photo book of your summer vacation.  The pages are printed on beautiful photographic silver-halide paper with a lustre finish.  All Adorampix photo books use real archival quality photo paper for vivid fade-resistant colors and brilliant whites.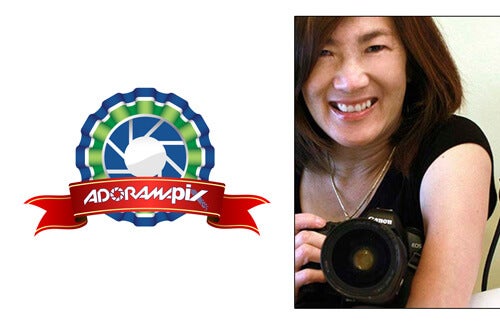 Tina Case  an Printique Ambassador and is a writer and photographer out of the San Francisco Bay area.  She writes co-writes for the photography blog Moms Who Click where she shares photographer tips, tricks and interviews.  Tina shares her parenting stories and more on Yahoo! where she is a featured "Parenting Guru." Check more of her photos at Tina Case Photography, on Facebook and Instagram.