As we are home connecting with family, it's a great time to catch up on creating family photo books and albums. To help you get the most out of your time, we've created a helpful list of tips to guide you through the process to make it easy and fun and all from the comfort of your home.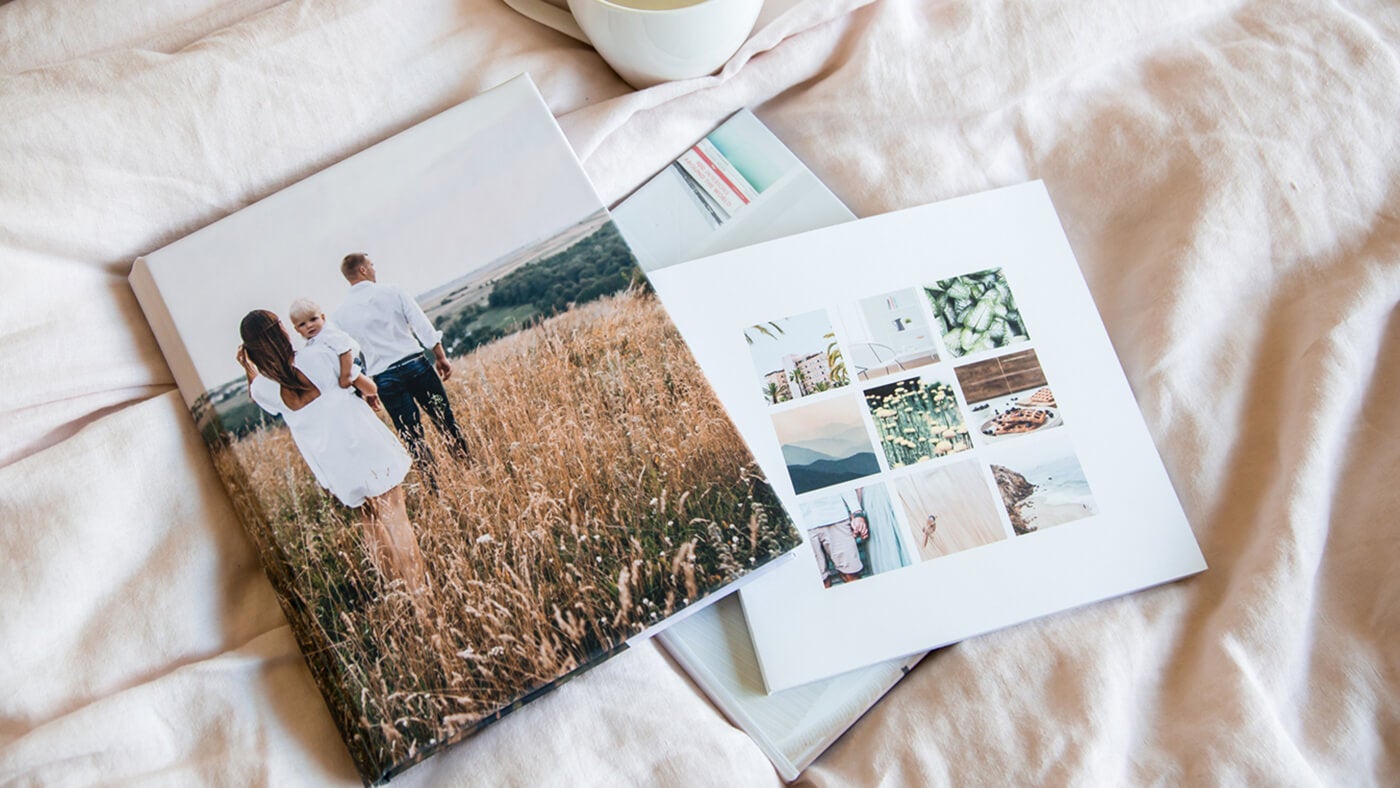 1. Pick a Theme
What is your theme? Once you pick a theme, whether it's childhood memories, travels, marriage or by the years you'll be able to better select and sort the images once you have a direction.
2. Organize Photos
Your theme is picked now it's time to organize your photos. You'll want to put them into folders on your computer and feel free to create subfolders within those folders. For example, if you are focusing on a year put subfolders in by holidays, birthdays and travels during that particular year.
3. Be Selective
Choose only the best photos to make it to the photo book or album. Think of your photo book or album to be prime real estate to host your memories. Be diligent in choosing the best of the best when it comes to photographs.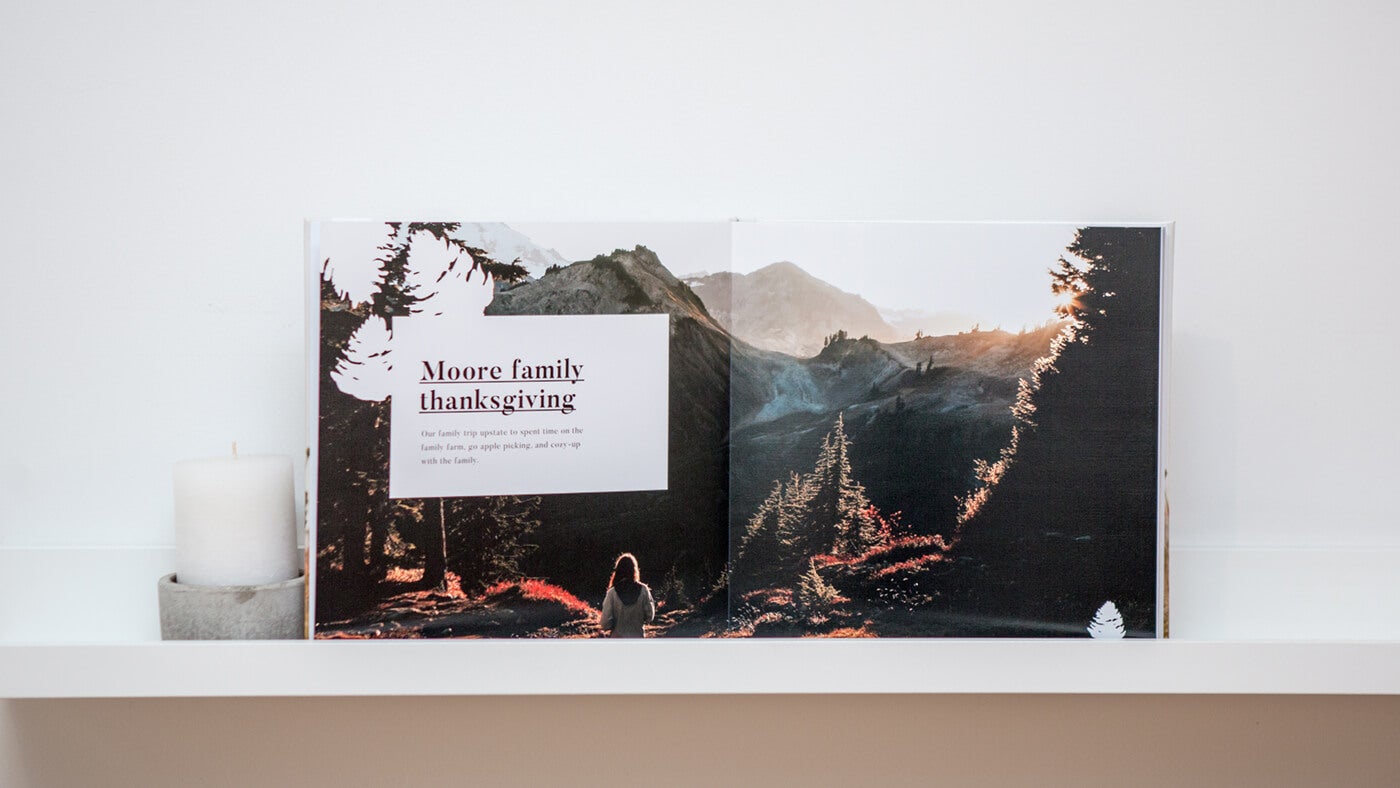 4. Use Text
Use text to identify people and dates. Back in the day, you would just take a photo out of a photo book and look at the back of the photograph to see your grandma's handwriting on where she was and who she was with. In the digital world, you'll need to include the text next to the photo. When choosing text, make sure it's a simple text and easy to read. Again, simplicity is key as certain fonts can "date" your photo book.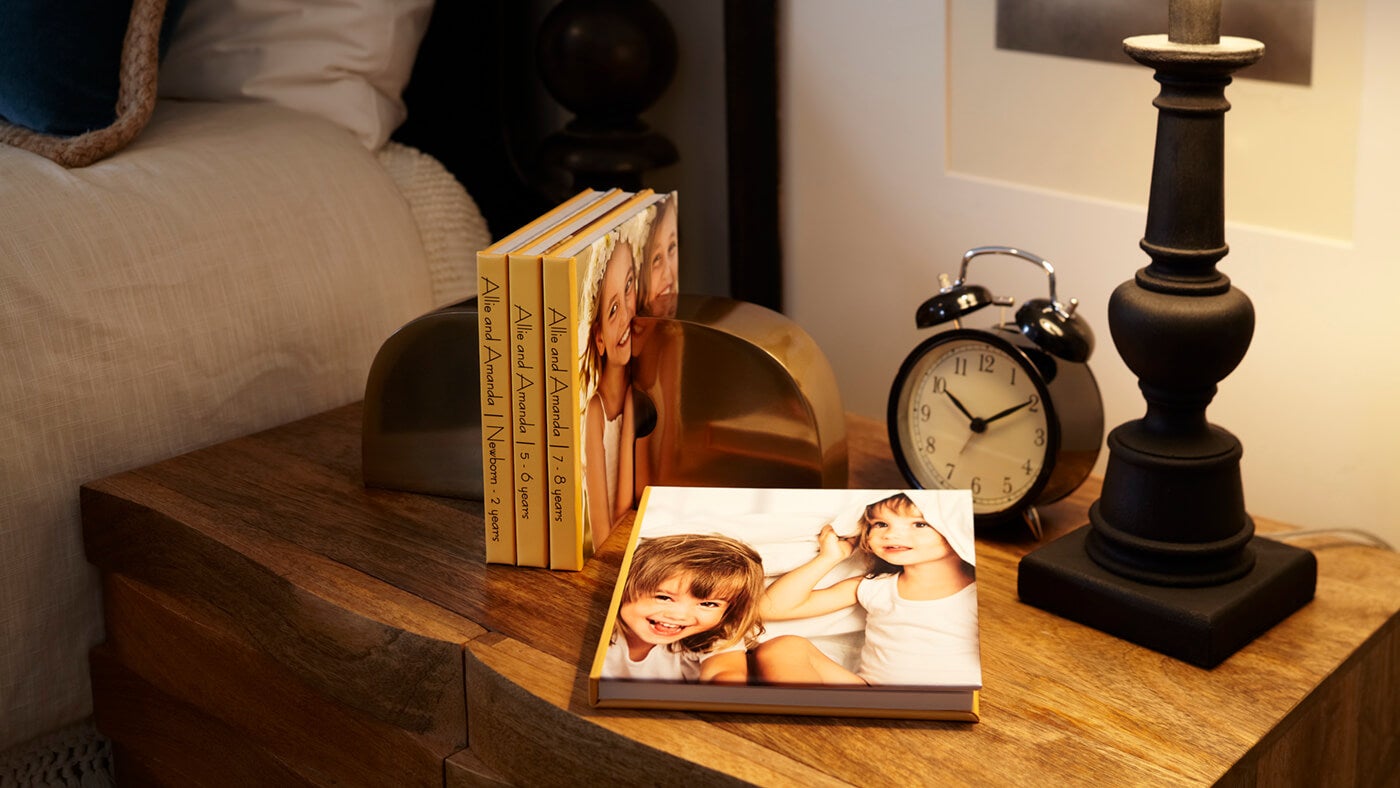 Don't forget to include text on the spine. You'll want to easily see at a glance what the theme of your photo book and album for easy reference.
5. Incorporate Memories
Depending on your theme, you'll want to take photos of the tangible mementos of that particular event. For example, if you're documenting your last family vacation make sure to include photographs of any travel documents like tickets. If you traveled to a foreign country, take photos of the currency that you used for that area or the stamp to your passport!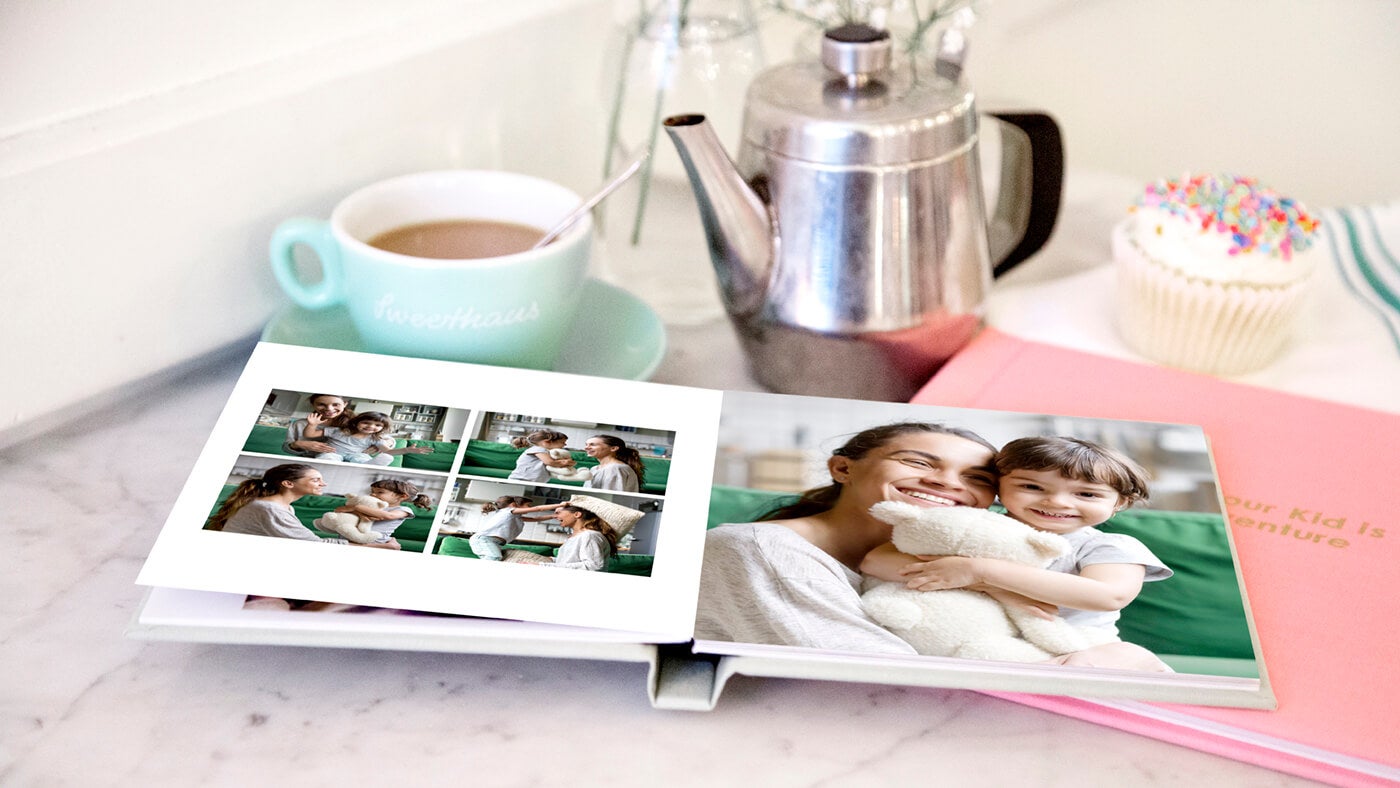 6. Pick Timeless Book and Album Templates
When we say timeless, it means less is more. Choose templates with simplistic layouts and clean borders. Remember, this is a photo book and album, let the photographs do the talking by making them bigger. Keep a clean layout with the bigger photographs as more than 4-6 images on a page tend to make the layout quite busy. Keep the flow simple and it will stand the test of time.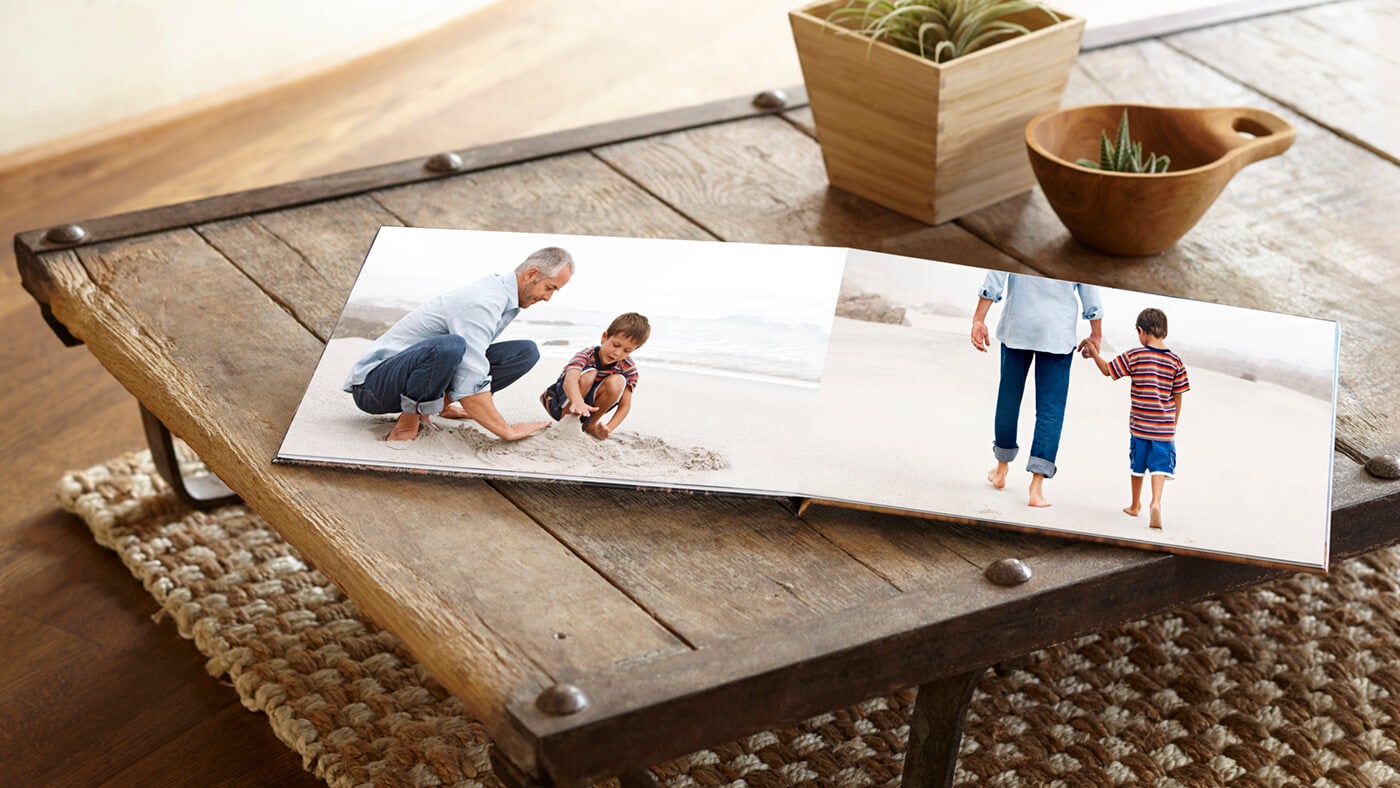 7. Order Multiple Copies
Back in the day, there was only one family photo book and album. Nowadays, it's so easy to make copies of the original. Make copies for grandchildren and for each child in the family.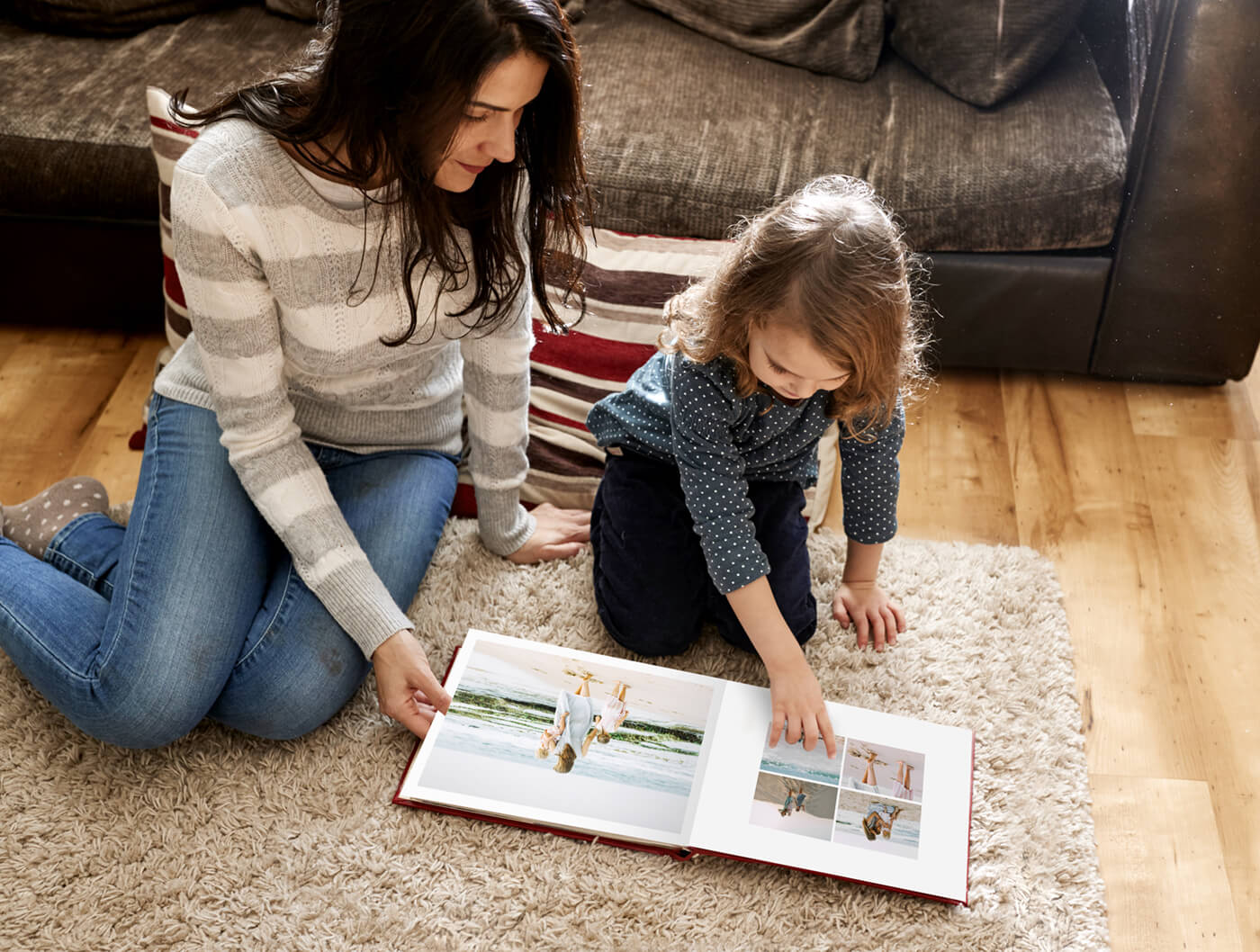 The great thing about Printique's online photo book software is that you don't need to be a professional photographer or graphic design expert to create stunning family photo books and albums.
Printique provides plenty of ways to customize your family photo books and albums. You can also design it from scratch, the choice is yours. Your family and loved ones will enjoy being able to sit down and flip through all these special memories together.