Posters are the heart throbs of the photo printing world.  They're a sleek and simple way to showcase all of your favorite works – from custom designs, to portraits, to photos shot on film.  But don't be fooled: These straightforward displays don't come without their fair share of common mistakes.  To help you create the poster gallery of your dreams, we've outlined the top five most common poster printing errors to look out for while you create!
With a quick read of this guide, you'll be well on your way to an awe-inspiring poster display!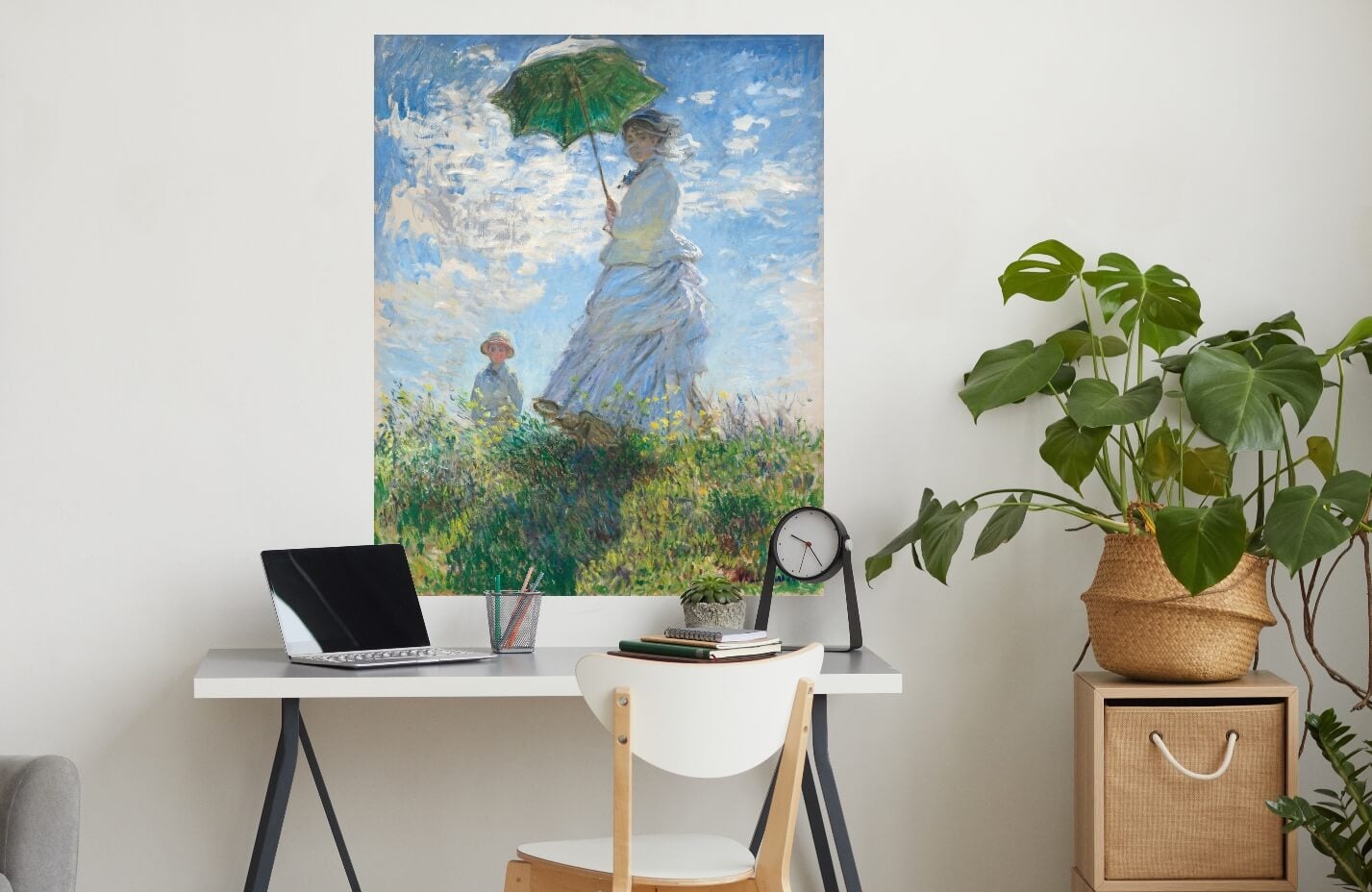 ---
Printing a low-quality image.
We've been there: You have an image that would make for the perfect poster print, but it's only a couple thousand pixels in size. Sadly, we're going to have to recommend hitting the brakes; While a low-resolution image may look great on your computer screen, you're likely to be disappointed in its full size display. Luckily, our system is built to prevent you from accidentally proceeding with a low-quality image – but it's worth noting anyway!
For those absolute must-have photographs, we recommend exploring our largest standard print sizes instead of opting for a full-size poster.  See how large of a print you can create without triggering a low-resolution warning.  From there, create a gallery of mini posters!
These larger classic print sizes include 11x17in, 10x15in, 12x12in, 12x18in and 12x36in.
Not optimizing the crop of your poster.
When creating a poster print, you will want to select a cropping and orientation that complements your image. For example, if you're printing a landscape photograph, you would want to print your photo on a horizontally oriented poster. If you're printing a photograph of the Statue of Liberty, a portrait-oriented poster may be more flattering.
While orientation selection may seem obvious in many instances – like the examples listed above – the best orientation selection can sometimes be harder to land on.  Take the time to sample your photograph with different cropping options before clicking order; And see how it will display alongside other wall art with the help of our wall gallery wizard!
Randomly selecting the print finish.
We love each and every one of our poster print finishing options, but every finish brings a unique strength forward in your print. For example, if you're printing a colorful and modern image, a glossy finish will add a bold, chic aesthetic to your print. A matte-finish poster, however, will decrease the contrast levels of your print, making it a premium selection for highly detailed images.
You can read about each of the poster finish options on our poster print page; As always, feel free to reach out to customer service for input on your particular image.
Color correcting artwork.
Poster prints are one of the most popular ways to display custom artwork. They give artwork a professional feel while maintaining a fun, youthful aesthetic.  If the posters you wish to create will be showcasing custom art, we recommend unchecking the color correction setting before printing!
Printique works with one of the premier color correction and enhancement platforms in the industry to offer maximum-improvement color correction. However, when it comes to customized art that features unique color schemes or extremely specific and intentional color choices, we recommend printing your art piece as is.
Plus, it never hurts to order test prints if you're printing a large collection of work! Create a few samples on our classic prints to test your design for just a few dollars.
Mishandling your poster print.
Poster prints are inherently more vulnerable to wear and tear than other printing mediums.  They lack the strong, sturdy framing of a canvas or framed print, as well as the durable finish and materials of metal or acrylic prints. While our posters are created with materials made to last for years on end, handling them with care after taking them out of their Printique packaging will ensure they display as magnificently as intended.
Be sure not to crease your poster while unboxing, hanging, or packing it. Avoid hanging it in a particularly humid room, such as a bathroom, or directly above a heat source. Try not to touch the surface of the poster when your finger tips are especially oily, dirty, or sweaty. With these few precautionary measures, your poster will be sure to last at utmost quality for generations.
---