Let's spend the summer getting creative and inspired! We'll be showcasing some amazing images from our ambassadors and will give you the technical set up behind each shot!
Let's check in with Matt O'Brien and his #PIXGALLERY photo.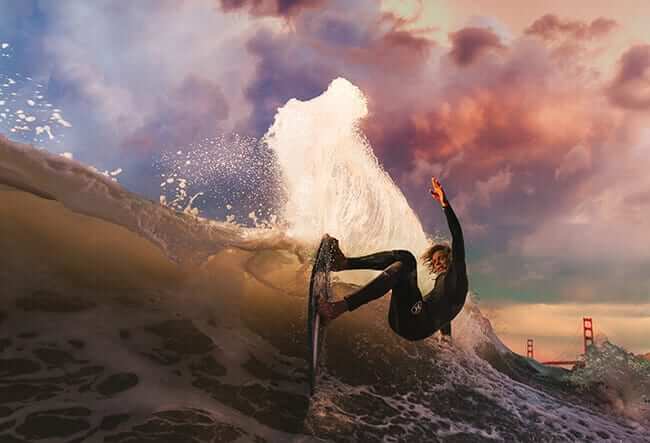 Camera Settings
Canon 5D Mark III  and Canon 17-40mm F/4 @17mm inside an Aquatech water housing  at 1/1250 f/8.0 ISO 400
The Scene and PostanProcessing
Blair Conklin – San Francisco.
It was a hot fall evening in San Francisco, Indian summer was in full effect. I had been shooting in the water that afternoon for about 2 hours, then these it started getting really dramatic with the sun starting to set, and with the storm moving in. In this shot the front of my lens is about 2 feet from the skimboarder. Theres a lot of trust involved with these shots, if he shot his board out it would hit crack my camera housing, or worse.
Just added contrast and white balance in Lightroom.
Thank you, Matt! If you would like to see more inspirational photos from our Ambassadors, click HERE.