When you run your own small business, you are constantly looking for ways to market and to stand out in the crowd.  Now that the holidays are upon us, you might want to consider thinking outside the holiday box by sending
Thanksgiving cards
to your clients.
Why would you do this? Well, first of all, Thanksgiving is all about being thankful for what you have, the people in your life and the clients that bring you joy and love your work. Here's why Thanksgiving cards work.
STAND OUT
Can you name any businesses that sends you Thanksgiving cards? If you break the mold you are already ahead of the game. You will be remembered and will stand out from the crowd.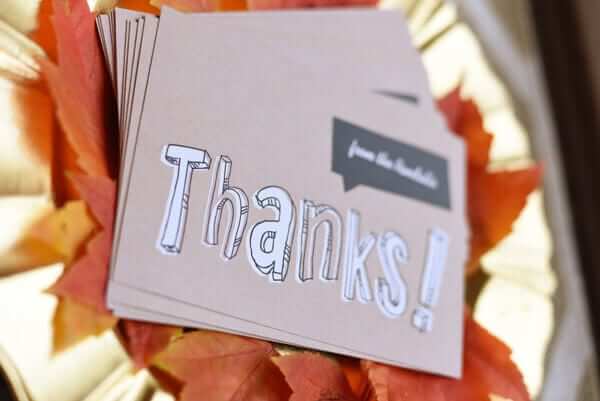 SHELF LIFE
Thanksgiving cards have a longer shelf life. They will be the first to be displayed in your client's home and they will likely stay in place until after the Christmas/New Year's.  They will also not be delivered in a pack of 10 other holiday cards your clients just received in the mail.
STILL TIME FOR BUSINESS
Offer a mini session or portrait session as a thank you before the holidays in your Thanksgiving card. As a way to say thank you to your clients, give them a free mini sitting. This will help drum up last quarter business before the year ends. If you wait to do this at Christmas time, then you will not be able to get any last minute sessions in due to timing.
If you are still uncomfortable with the idea of not sending holiday cards, think about sending the Thanksgiving cards to all of your clients. You can then send holiday cards a dozen cards or so to those clients who continually support you throughout the years. Make it more personal and make sure to sign it.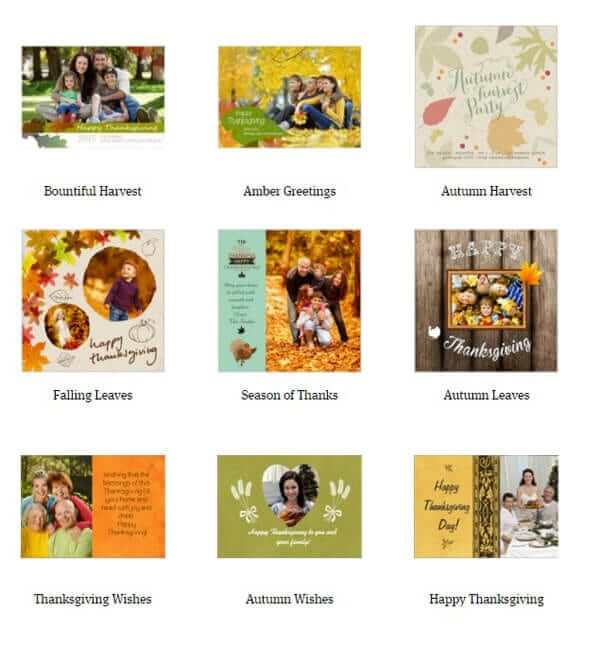 Printique offers a variety of Thanksgiving greeting cards. You are able to fully customize the cards including the shape, size, and paper type. So with this in mind, what's stopping you from standing out in the crowd and giving thanks to those who love your work?