Seeing is Believing. This is the current sale we are running on our 8×8 photo books for $11.95. We believe once you see our photo books, you will believe in quality at great prices. You can't judge a photo book's quality unless you have it in your hands and you are able to turn the pages. So we actually we want you to judge a book by its cover (and its pages). That's right, judge us – we are o.k. with this, because we know our quality photo books will not disappoint.
In this special feature, called Pix Corner, we feature a photo book review by member Patrick Smith of Patrick Smith Photos. Here is his review of his first Printique photo book.
"When looking to get a new photo book, I knew exactly where to go.
In the past, when I wanted a photo book, whether for myself or for a gift, I went with another company time and time again. However, I was never fully satisfied with how the book looked or felt and always struggled with the color of my photos looking off.
This time around, I thought I'd give Printique a chance. I've always gotten my prints from Printique, so when I read about their lay flat books, I know I needed to give them a try.I wasn't concerned to begin with, but the ease of using the layout program was a breeze. I literally dragged and dropped my files as they were onto the pages and when I was finished, hit pay and waited patiently by my door.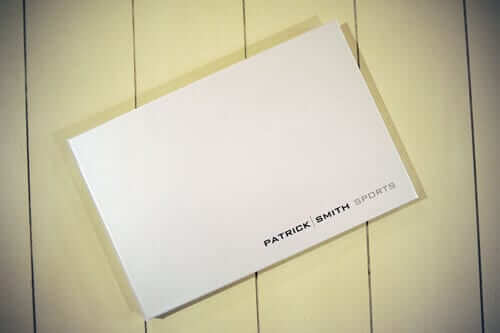 To my surprise, the book was turned around and on my doorstep not even two days later. All I can say is that it's basically prints in a book. Unlike other books, my book felt like a project taken on with care. Much like the cover, the pages are thick and durable. Not to mention, the pages could be taken out of the book (if you really wanted) and hung on a wall; they are that high quality. The colors are true, the contrast is perfect and I'll have no problem showing this to other professionals.


With that in mind, since getting my book I've shown my book to other photographers and those with no knowledge of photography. The response is always the same: "Stunning!"
While there are some limitations regarding pages, it forces you to edit tightly to make an everlasting memory book.
I know where I'll be getting my books in the future." – Patrick Smith of Patrick Smith Photos.
Thank you Patrick! Your artistry is amazing. If you would like to Judge a Book by its Cover – let us know! We would love to feature your honest feedback and critique. You can email me at libby@printique.com.