Hi, this is Cori Kleckner of Cori Kleckner Photography and I am a family, maternity and newborn natural light photographer based out of Orange County, California. After years photographing families on the beach, I wanted to share with you my five favorite tips to help elevate your beach portraits this summer.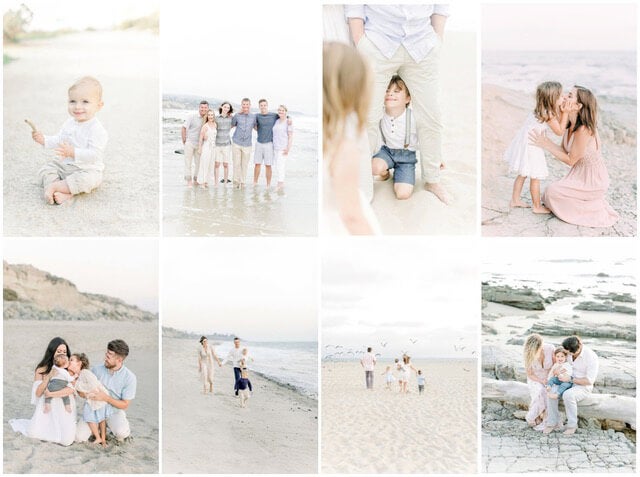 1. Timing is Vital to Beach Sessions
Beach lighting can be very harsh if you're not shooting during the golden hour of light which is usually about 1.5 hour before sunset time. Sunset time allows that soft diffused light on the faces of your clients and gives a really dreamy feel to your images. That last 20 minutes of light is usually my personal favorite.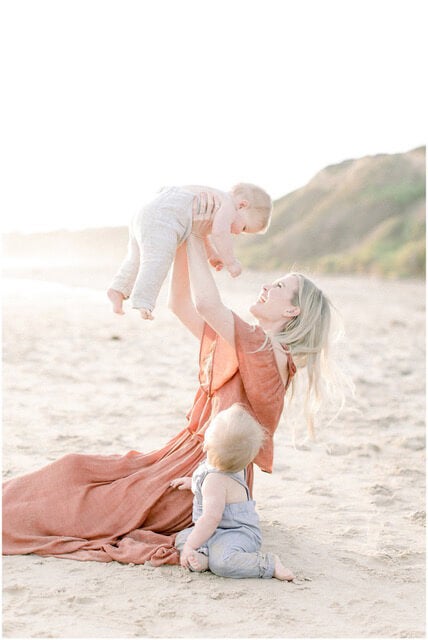 2. Choosing a Beach Spot/Location
I often like to choose a beach that offers Cliffsides/boulders to help soften the harsh light while waiting for the sun to go down. This way your clients feel they are still getting  enough time with you, and you can utilize the shady areas of the beach to block the harshness of the sun before utilizing that last bit of sunset light we all love so much.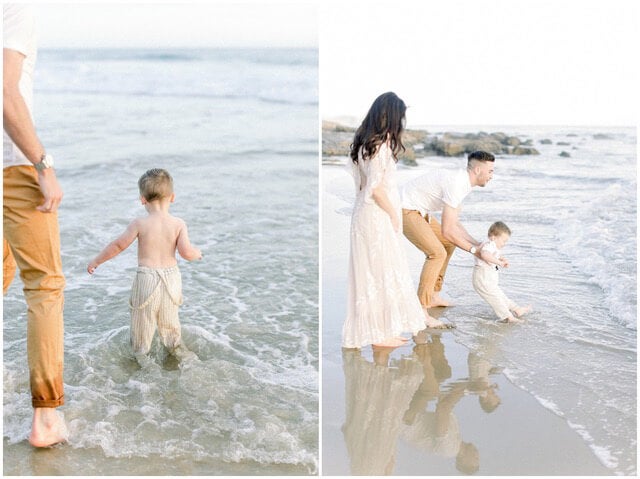 3. Camera Settings/Equipment
For beach sessions, I love my Canon 5D Mark iii and my 50 mm 1.2 lens. I love an open aperture to allow a lot of light in, so I usually shoot at about 2.0 aperture – but this can also vary depending on my group size to make sure everyone is still in focus. I'm often photographing families, with the young children who move quickly so I always keep my shutter speed pretty high to allow myself the ability to capture that movement without being out of focus.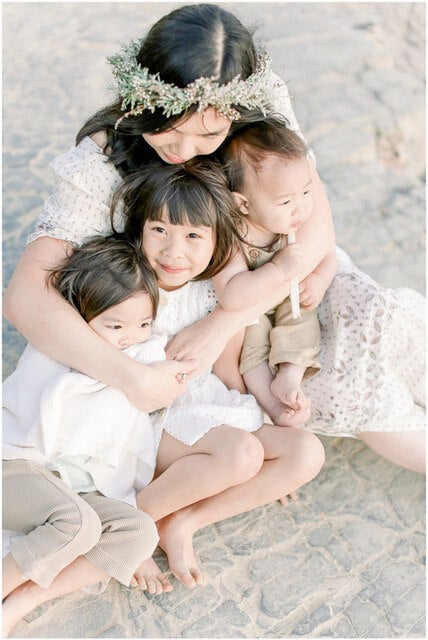 4. Knowing the Location Well  
Choose a location that you consistently shoot at, and familiarize yourself with the lighting and know where you're going to position clients. Know when the sun sets and where it shifts depending on season. Also always check the tides as it can be frustrating to arrive to a location with only a few feet of sand to work with.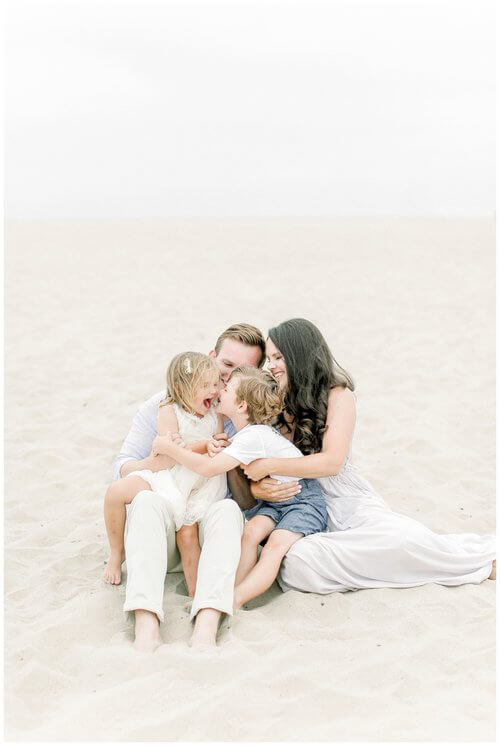 5. Be Aware of Where You're Positioning Clients
Save yourself time in post/editing by positioning your clients away from backgrounds full of crowds, seaweed, or anything distracting that you would otherwise have to take time to Photoshop out.
I hope these tips help you out this summer. Don't be afraid of open skies and the beach, just learn to know the sweet spots and times to generate the most gorgeous portraits. Not only do I promote Printique to my clients for quality prints and photo books from their sessions, but I also print for myself. Check out one of my favorite Premium Albums I made of my daughters on the beach. This is a Premium Hardcover 8×8 Album with silk, contemporary pages.