It's time to move those tassels to the left graduates!It's graduation season y'all and it's time to make a big deal about it! There are so many ways to commemorate and celebrate their milestone. Here is a look at the graduation collection that both seniors and parents will love.

Pedal to the Metal
Today's high school graduates are all about social media, friends, and photography. It's time to celebrate their accomplishment with style. Metal prints are a modern way to showcase the grad's bright future. Let them design their own collage with their own memories and friends, something they can take with them when they go on to the next chapter of their lives. For the parents who helped them get to this point, go ahead and treat yourself to your own metal print of your amazing kid. Metal prints are lightweight and come in sizes as small as 4×4 and as large as 30×40. You can go large, it's ok, we won't tell. They are worth it!


Yearbook
The graduate's squad is everything. Graduates can link their Instagram account to Printique and can quickly build a photo book showcasing all of their pictures with their tribe. Make it a personal yearbook just for the graduate and fill it with snaps of friends who can also write sign it. It's a personal, fun, customized yearbook just for the grad.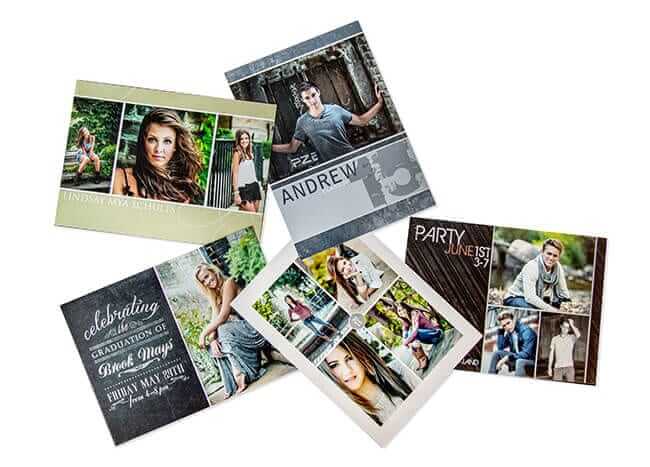 Announce It
They've worked hard to reach this day. Now, it's time to celebrate. Let friends and family know about the achievement and party with personalized graduation announcements. Not sure where to start? That's ok, we can help with our pre-made layouts. Pick the card that matches your graduate's personality from formal to modern to everything in between. If you want the truly personalized experience and to build your own card, you can do that! Choose your size, paper finishes and let your creativity unleash! You can make your own and make it truly special.


Print It
Teach today's grads about the power of print. They'll need a way to decorate their dorm rooms and what better way to do that then to send them off with a pocket full of memories? Looking for clever ways to spruce up the walls? Check out our Pinterest board called On the Wall.  It's full of great and inspirational ideas to decorate with photo prints.
So these are just a few ideas on how to celebrate your kid in style! Don't forget to catch snaps on the big day as well to add to your memories! Take a peek at our post on seven timeless graduation photo poses.