It's time to focus on the Big Picture.  As a professional photographer, that means giving your clients a keepsake that will always be remembered while running the most successful business you can.  When clients are making significant purchases, they need to have a feel of what they're going to get. This is why having studio samples is essential.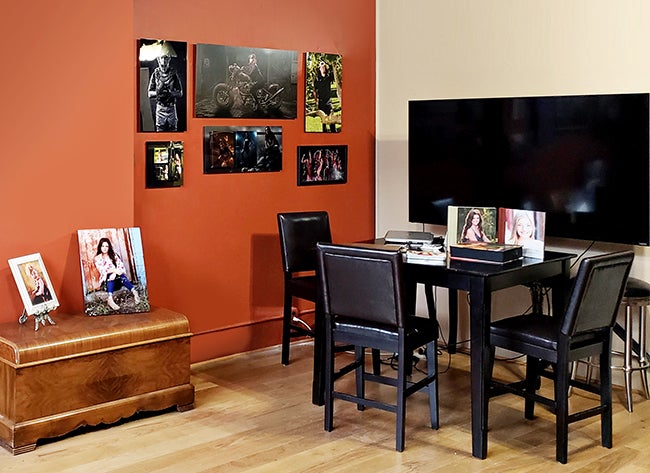 Educate Your Clients
Most people won't buy a new car or a large piece of furniture without a test drive. You can't expect your clients to purchase your photography products with the opportunity to "kick the tires".
It's also important when going into a consultation or ordering appointment, to remember it's often your client's first experience in buying photo products or a Premium Album. It's difficult for them to simply be able to imagine what luxury and high-end printing looks and feels like since they have not experienced it before. Your job is to introduce and educate your clients about what your studio has to offer.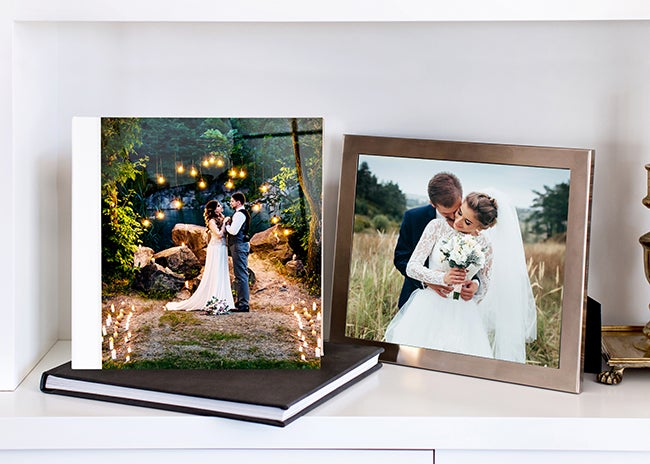 Presenting YOUR Art Appropriately
Choosing products lines that illuminate the impressive nature of your art and style helps to create your artistic personality and set yourself apart.  Maybe you are a photographer who specializes in family portraits and your produce Canvas Prints and Photo Books for your clients. Maybe you choose to photograph weddings and concentrate on beautiful Premium Albums. Perhaps you shoot fine art or commercial work and your product choices are Metal or large Fine Art Paper Prints. It's vitally important to choose YOUR product lines carefully to what fits your brand and your creative voice and then presenting that unique voice to your clients.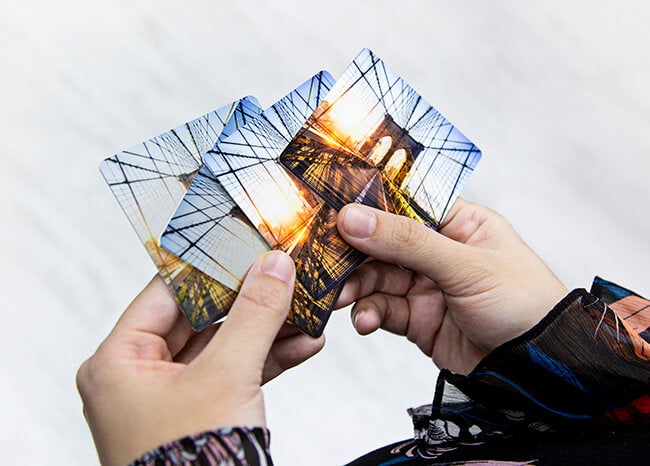 Substantiate Your Pricing
Until customers see the dramatic color and sheen of a metal print, feel the watercolor texture of fine art paper, and touch the velvety soft touch of a Hardcover Premium Album, they can't fully know the high-end, handcrafted quality of these products or understand why they are priced as they are.  Clients will often look at online pricing of photo products and have sticker shock. Even showing products on a screen in your studio will not convey the message as effectively as having people hold them in their own hands.
Once clients see and feel the papers, covers, textures of the products you choose to offer, they can feel the high-end difference and understand the cost associated with producing hand-made art.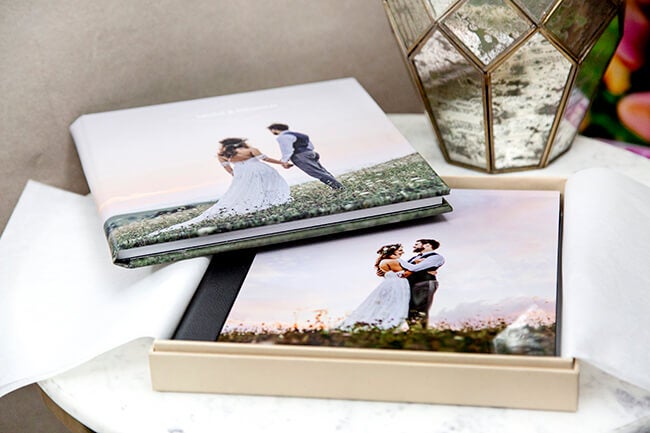 Create an Emotional Attachment to Increase Sales
Filling your studio with samples, or bringing samples to ordering appointments also allows your clients to fall in love with products they may not have even thought of.  For instance, perhaps you photographed a family who knew they wanted a large Wall Portrait for their living room, but they fell in love with so many photos and aren't sure what to do with them.  Assigning those photos to products such as Photo Books, Holiday Cards, Small accent framed pieces, and other products they haven't imagined could dramatically increase your total sale.  If you don't have anything on hand for the client to experience those products, it will be harder for you to convince them they need it in their lives and their homes.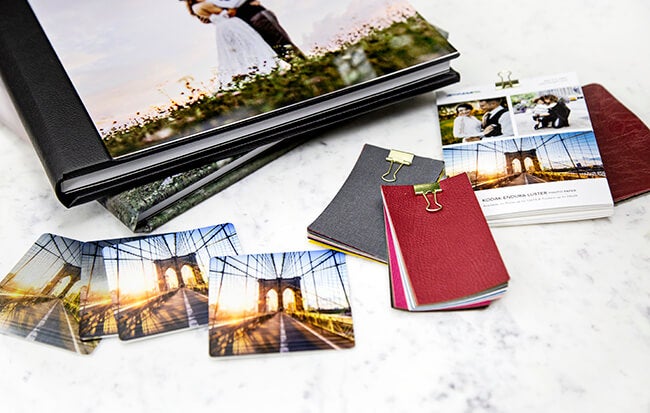 Show What You Sell
So it's time to do yourself and your clients a favor. Wow them by placing beautiful products in their hands, letting them experience every angle and nuance. Let them see for themselves what breathtaking heirlooms you can create for them.
Printique can help. We have a range of pre-packaged studio samples you can purchase for your own studio – from albums to papers to metals. Choose your favorite package or all of them and you'll be set up and ready to have a rewarding studio session for your clients and yourself. You can check out the Printique Studio Samples HERE.