Looking for a valentine's gift with all the feels? We have three photo book ideas that are sure to make your heart skip a beat.
Puppy Love
Does your special one have fur? Go ahead and treat yourself.  Making a photo book specifically dedicated for your fur child is perfectly acceptable! Plus, let's face it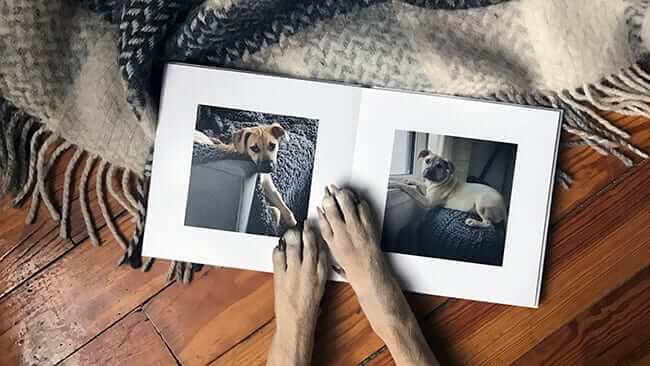 Love Letters
Why not mix the sweet notes and love letters with pictures in your photo book? Try taking a picture of the note or letter and upload it as a photo. You  can either give it its own page and focus, or get creative and use it as a background image for the page by lowering its opacity and tilting it for visual interest.



Because I Love You
Want to get the minions involved? Have them draw pictures and write what they love about mom or dad. It's sure to be a treasured a memory for life.


Looking for more ideas? Join us on Sunday for our Valentine's Day Photo Book webinar at 4pm EST.