Newborn photography takes a lot of patience. This is no surprise to the photographers who specialize in newborn photography. Sessions can last anywhere from a half an hour up to four hours.  For those of you who would like to take better photos of your newborn at home, we visit with  pro photographer  Christine Plamann who gives us her top 5 tips on photographing babies.
1. Warmth
Newborns are not able to regulate their body temperature. Keeping babies warm helps them stay healthy and comfortable. So with this in mind, you'll be able to have a successful baby photo shoot. Typically, start with them all bundled up. You might also want to think about warming up your home or bringing in a space heater to warm up the area. When doing photos of the baby without clothes, start by undressing them and laying them with their diaper on (but unhinged) and resting skin on skin on mom or dad with a blanket over them. This way when you transfer them from parent to the set up, you are also transferring that heat with the blanket over them. Let the baby get settled in before taking off  the diaper or transferred blanket.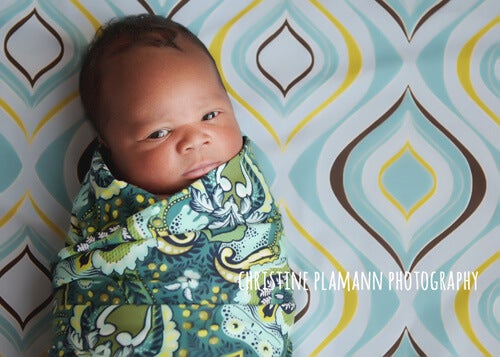 2. Know their Happy Times
Babies have happy times. Typically it's usually right after they feed or they wake up. Identifying these times will typically lead to a better photo shoot. Newborns rarely have control over their muscles including smiles, so if you or  waiting for the baby to smile, know that it's rare to get these and in fact, a lot of those smiles come in their sleep. The main objective is to make your baby comfortable.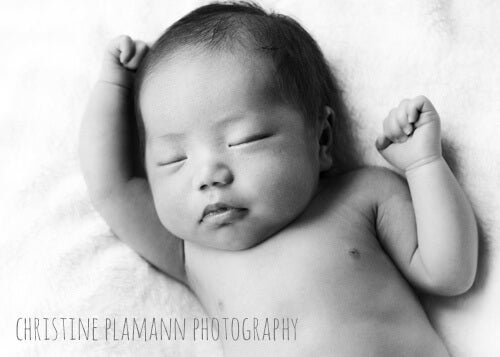 3. Get a Close Up
Those eyelashes, those cheeks  and those tiny fingers and toes are so important  at this stage. Focus on all those little details, which will never be this small again. I personally, like the photos that show the scale of their tininess.  These detail shots also make for a great addition when you are putting together a photo book. 

 4. Lights, Sound and Action
Babies are very sensitive to noises and light. So with this in mind, you'll want to be prepared.  Try diffused light when photographing babies. In other words, try window light. Choose your shots carefully. As far as noise, they love constant soothing noise. There are free apps out there that can provide you with white noise.  Remember, it was very noisy in the womb for babies and they tend to like muffled white noise to comfort them.


5. Get the Siblings Involved
This is such a special time for the whole family. Now is the time to get them involved. Have a sibling kiss the baby's forehead.  It's fun to see how proportional the baby is to the rest of the family. Remember, from this day on, this is the tiniest the baby will ever be again.
There is one other tip that was not included but it's probably the most important, patience. Newborn photographers have the patience to wait for the baby. Babies have a way of not doing what you want them to do, so relax and be patient. This is the baby's shoot and he or she is running it. You just need to know what the baby needs and  make sure they are comforted at all times. This will ensure a happy baby.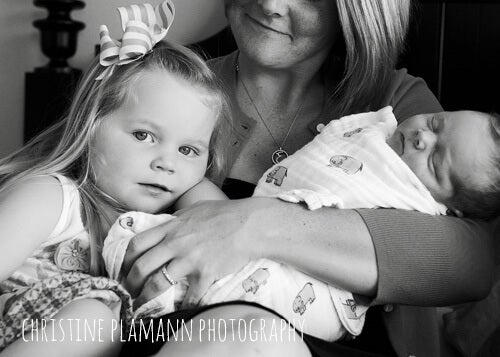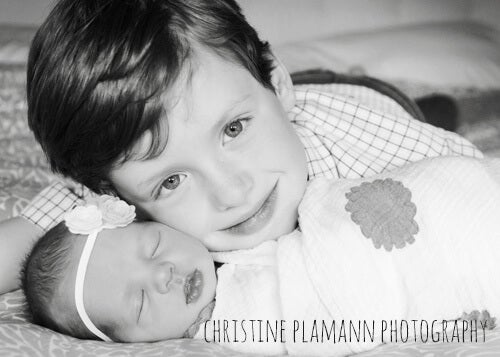 Once you have your perfect shot, go through them and pick one for a newborn announcement. Also, get those images printed right away. If you have too many to choose from, think of making a collage or a gorgeous small photo book for not only parents but grandparents as well. Ready to start your printing journey? Right this way to print gorgeous photos of your beautiful baby –> Get to Printing.